The sense of power associated with banks and boardrooms in the mind's eye is undeniably palpable. But in reality, such corporate environments tend to seem somewhat lack lustre, ever proving our idealistic expectations to be the temptress of disillusion. It's this threadbare pattern that makes the executive boardroom of Sydney's Mizuho Bank, designed by Gensler, all the more special.
Within the new Mizuho Bank offices in Sydney, designed by Gensler, the boardroom boasts a powerful presence, thanks to an elegantly tailored fit-out specified by Living Edge.
Characterised by the resounding impression of an inimitable and enigmatic energy, the boardroom of Mizuho Bank, Sydney, is not one conceivably easy to forget. Its sense of oneness eloquently echoes the bank's Japanese lineage and the company's brand strategy: One Mizuho. A breathtaking view of Sydney harbour assumes the position of the room's far-end wall. Drawing hues directly from this priceless perspective, the palette is one of white, cream and muted blue-grey marble, offset by oak veneer cabinetry and soft, tan leather. The culminating effect embodies the calm and collected command of a Zen master.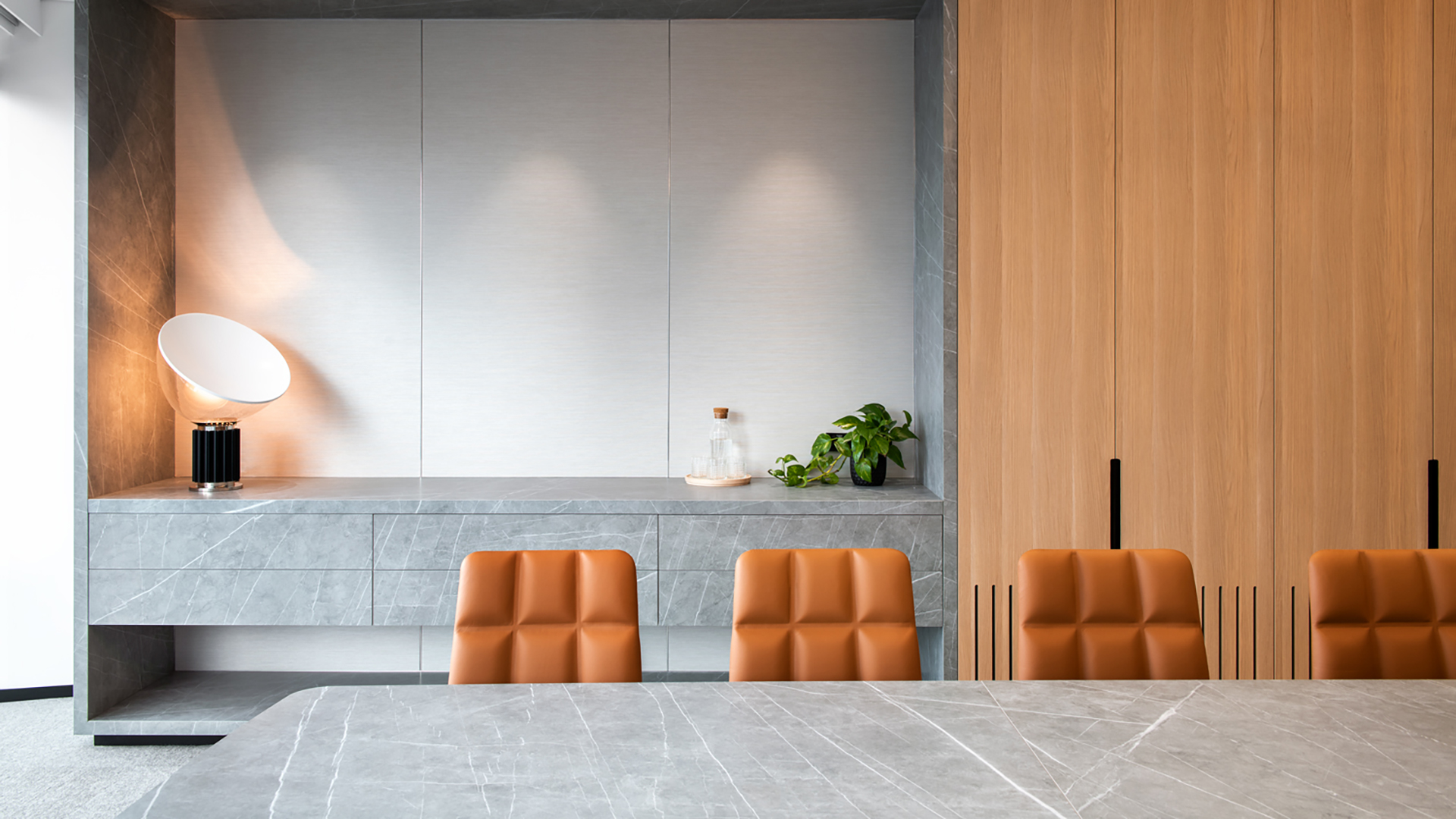 To compose this almighty impression, Living Edge worked intimately with Gensler and Walter Knoll, one of the world's most foremost furniture companies. Coordinating a highly tailored design solution, the genesis of the boardroom design is the customisable Scale-Media system by Walker Knoll.
The team at Walter Knoll prepared high-quality digital renderings, in lieu of the physicality of ready-made furniture, to help the client to envisage the possibilities of the custom fit-out and specify design decisions most apt for Mizuho Bank. From rectangular through boat-shaped to elliptical and trapeze-shaped tabletops; from stone to veneer or painted finishes; featuring either sides or a solid base.
Mizuho's essence comes to life in the form of a fully customised, marble Scale-Media system – the facilitator of executive discussions – complete with finishes in the joinery. The conference table equivalent of a made-to-measure suit, Scale-Media is smart in both pragmatics and appearances.
Fully integrated modern multimedia technology support and cable management ensures that the Mizuho Bank Sydney boardroom is equipped to seamlessly facilitate meetings in diverse formats. Timelessly elegant and honest in its function, Leadchair Management designed by EOOS is at once understated, progressive and authoritative in style – a truly complementary match for the Scale-Media table.