Kapitol Group Offices is a collaboration between Kapitol Group, March Studio and Living Edge. In 2021 Kapitol Group was listed as one of Australia's best places to work by WRK+.
The new Kapitol Group Offices are a unique opportunity to create a new typology of office space in the heart of downtown Melbourne.
Kapitol Group is a privately owned, tier two construction company and one of Australia's fastest growing start-ups, working across sectors including commercial, education, industrial and residential. When Kapitol outgrew its first head office, it was March Studio they chose to design their new, substantially larger, corporate office in the CBD. With the inclusion of Living Edge furniture throughout, the result is a clean, functional, and highly liveable space, befitting of one of Melbourne's most respected construction firms.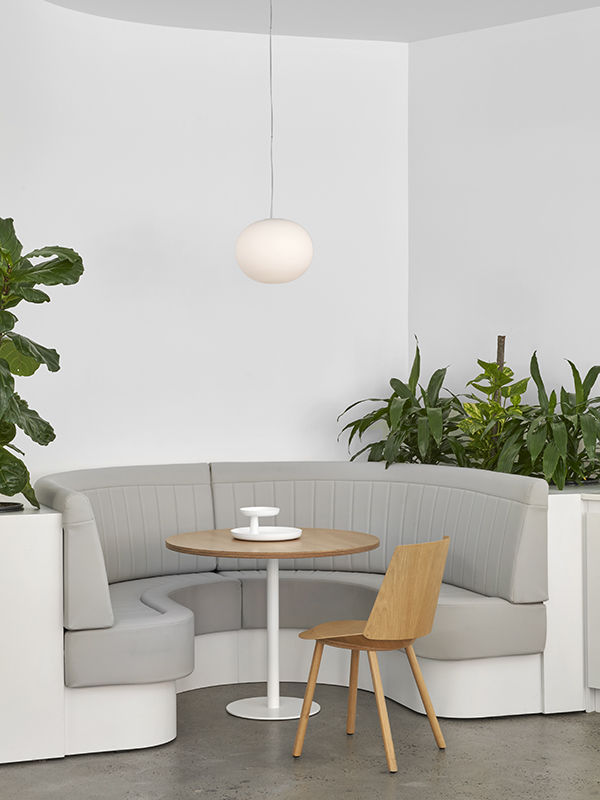 "Addressing the challenges of a post-pandemic office world, the design quickly pivoted to incorporate specific health and wellness features that would help protect their people and support a shift to flexible working for the whole team." Explained Zoe Murphy of Living Edge
Design Studio
. "This in turn has been adapted to allow for greater work – life balance, diversity, reduced travel time and overall efficiency and collaboration."
The design re-energises the coworking sector with a new take on the workplace. Cues are taken from a variety of different working environments including open plan, activity-based and conference rooms to deliver a space that is comfortable, highly functional, and visually appealing. Kapitol Group Offices has been designed with the future of work in mind. Flexible working arrangements allow the business to adapt their space requirements as their needs change, and a range of on-site amenities provide everything employees need to stay productive.
March Studio worked alongside Living Edge to select interior elements that would address end-user wellbeing in a direct manner. The seating selection was of the utmost importance. Herman Miller
Aeron Chair Remastered
were specifically utilised throughout the offices and collaborative work settings. Ergonomic to the core, Aeron was designed for a wide range of body types, thanks to the extensive research from designers Bill Stumpf and Don Chadwick nearly 30 years ago.
Aeron offers smarter weight distribution through 8Z Pellicle, adjustable PostureFit SL for total spinal support, and balanced recline and natural movement thanks to Harmonic 2 Tilt. Its launch was pioneering in the office furniture industry – and it still is, thanks to updated research and material innovation, including the addition of ocean-bound plastic to the body of the chair.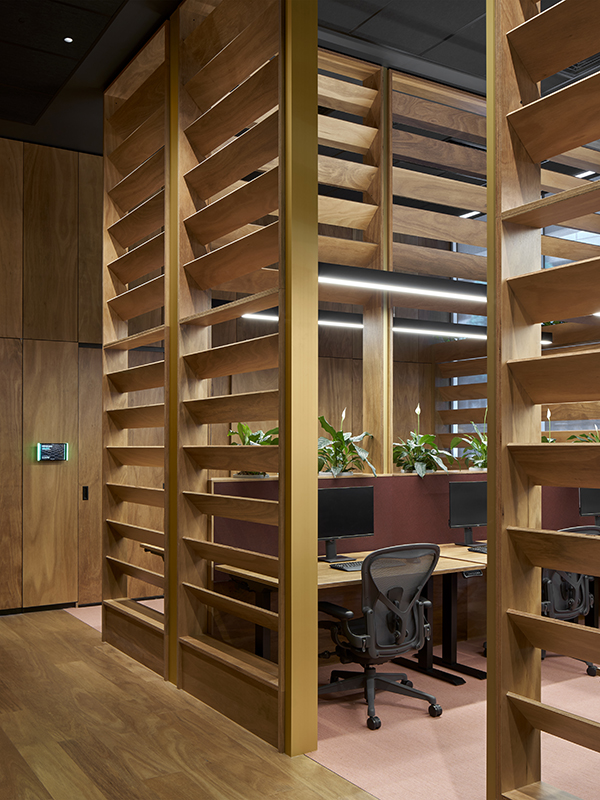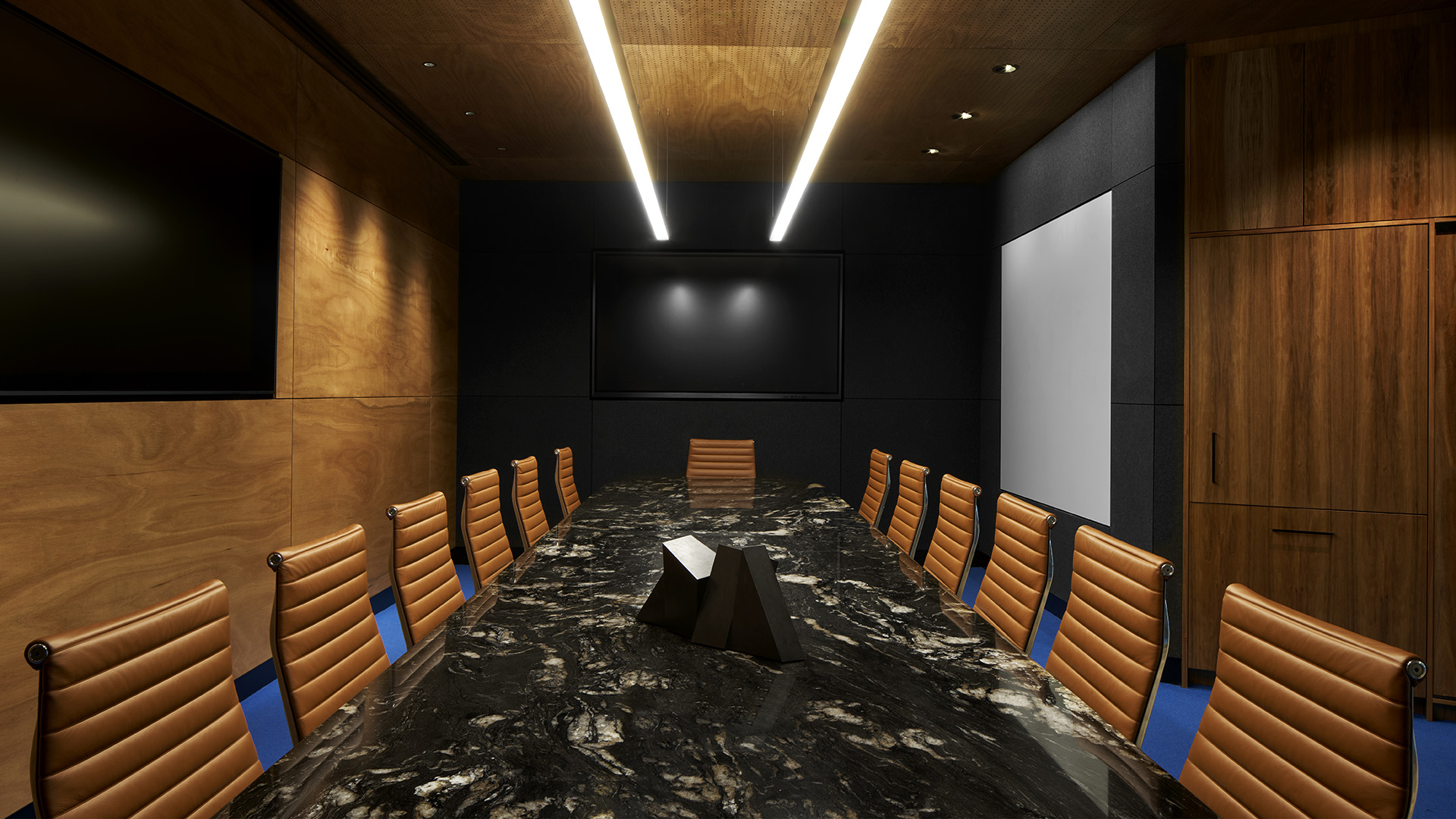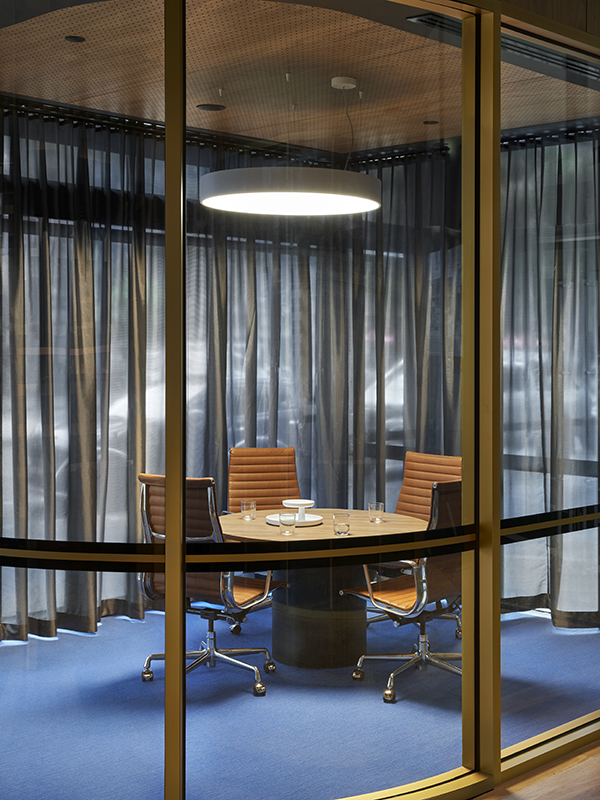 The Herman Miller
Eames® Aluminium Group Executive Chair
utilised in the boardroom and meeting spaces is an icon of international design history, a beacon of modernity, a pioneer of minimalism. The lithe chairs of the Eames Aluminium Group have been a popular design since their introduction in 1958, and it's no wonder. The graceful silhouette sits equally well in all kinds of home and workplace interiors. A wide range of material options allows a personalised look that, with its distinctive form, provides a statement of enduring design excellence wherever they are placed.
Embracing a biophilic design methodology, Kapitol Offices has been designed to maximise employee wellbeing. Thanks to Living Edge's ongoing thought leadership in commercial interior specification; our team delivered a sequence of spaces deeply reflective of Kapitol Group's values which entice employees to the office, provided enhanced amenity, service and a heightened focus on wellness.
Kapitol Group Offices is a collaboration between Kapitol Group, March Studio and Living Edge. In 2021 Kapitol Group was listed as one of Australia's best places to work by WRK+.

Kapitol has prioritised implementations of COVID new protections measures such as:
- UVC air disinfection system to clean the air
- Upgraded outside air fan to pump more air into the office
- Upgraded filtration system with custom filters which removes air particles, including germs
- Overnight air purification where air is purged out of the office and clean air is pumped in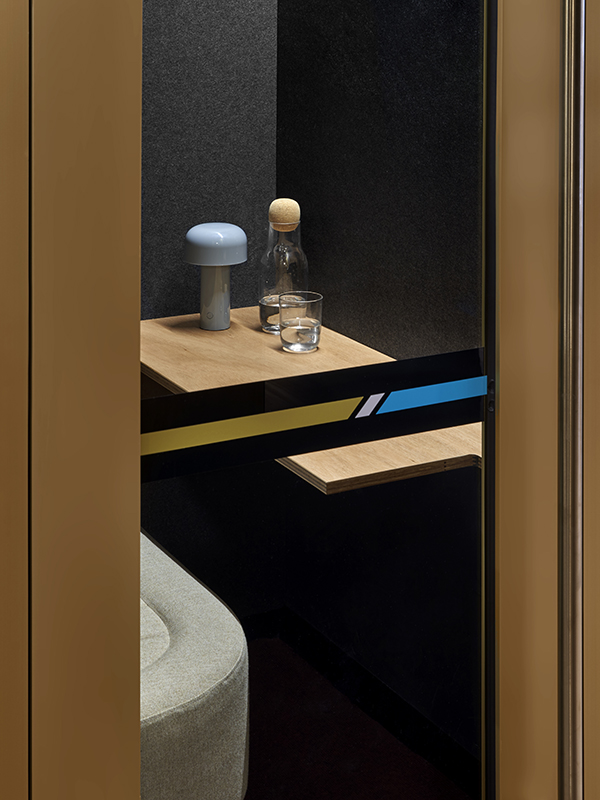 "We are thrilled with our new head office. It was important for us to collaborate with an architect and designer who had a vision for a modern office fitout which was not only functional but aligned with our values of ensuring sustainability in construction. The outcome speaks for itself – we've had no issues encouraging our staff to return to the office after the COVID lockdowns, our office is full most days," explained Andrew Deveson, Co-Founder and Director of Kapitol Group.

Designed by March Studio
Photography by Damien Kook