Through a return to base principles, Aqualand's Blue Apartments realign within its original purpose of a grand and generous series of spaces in which to live a life, both elevated and refined.
Blue at Lavender Bay is harbour-side living at the very finest. Proudly brought to you by Aqualand
Blue at Lavender Bay is harbour-side living at the very finest. Proudly brought to you by Aqualand, Blue is far enough from the city to view it in all its glory yet close enough to be amongst it in minutes, to enjoy world-class entertainment, dining and sporting events.

A sublime combination of charm and convenience, Domain recently crowned Lavender Bay Sydney's most liveable suburb. 'Stunning harbour views', its unique village atmosphere and rich, living heritage were just a few of the reasons why, as were its proximity to schools, shops, cafes and restaurants as well as its connection to train, bus and ferry services.

Inspired by its surrounding landscape, Apartment 1 sees a bold artistic aesthetic thoughtfully inserted into Blue at Lavender Bay. Aqualand combines a playful take on colour and finish, together with heightened and considered detailing, to propose a contextually responsive resolve.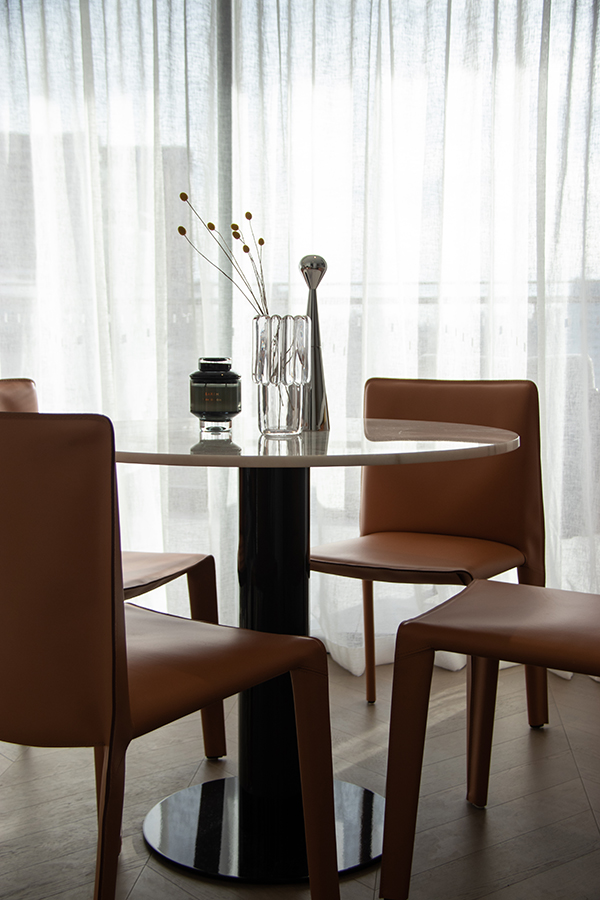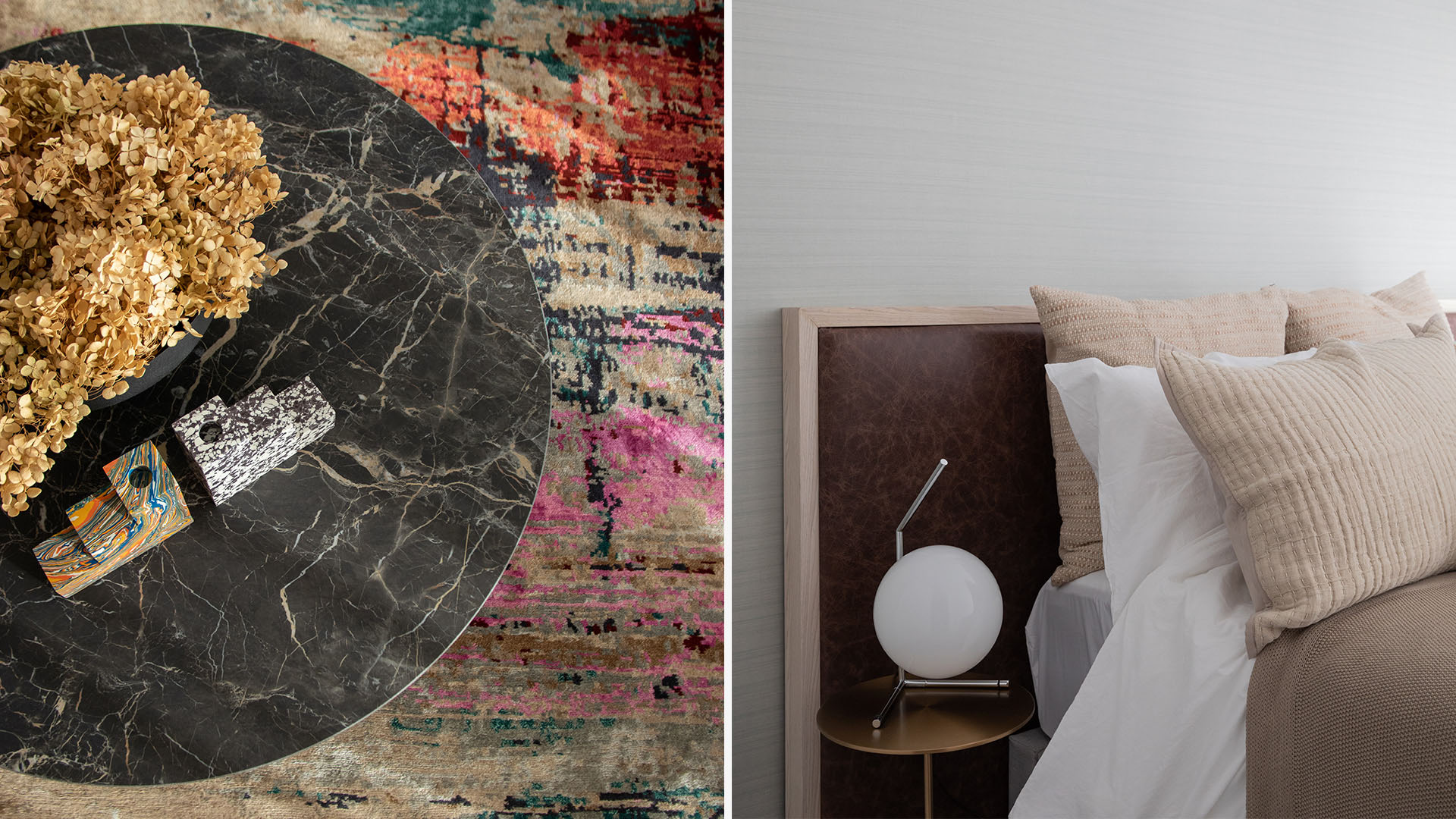 "We pride ourselves on surpassing expectations and delivering property differently, not only with our product but with our customer service offering as well. We strive to achieve customer satisfaction and ensure that our valued customer's expectations are not just met, but surpassed." - Aqualand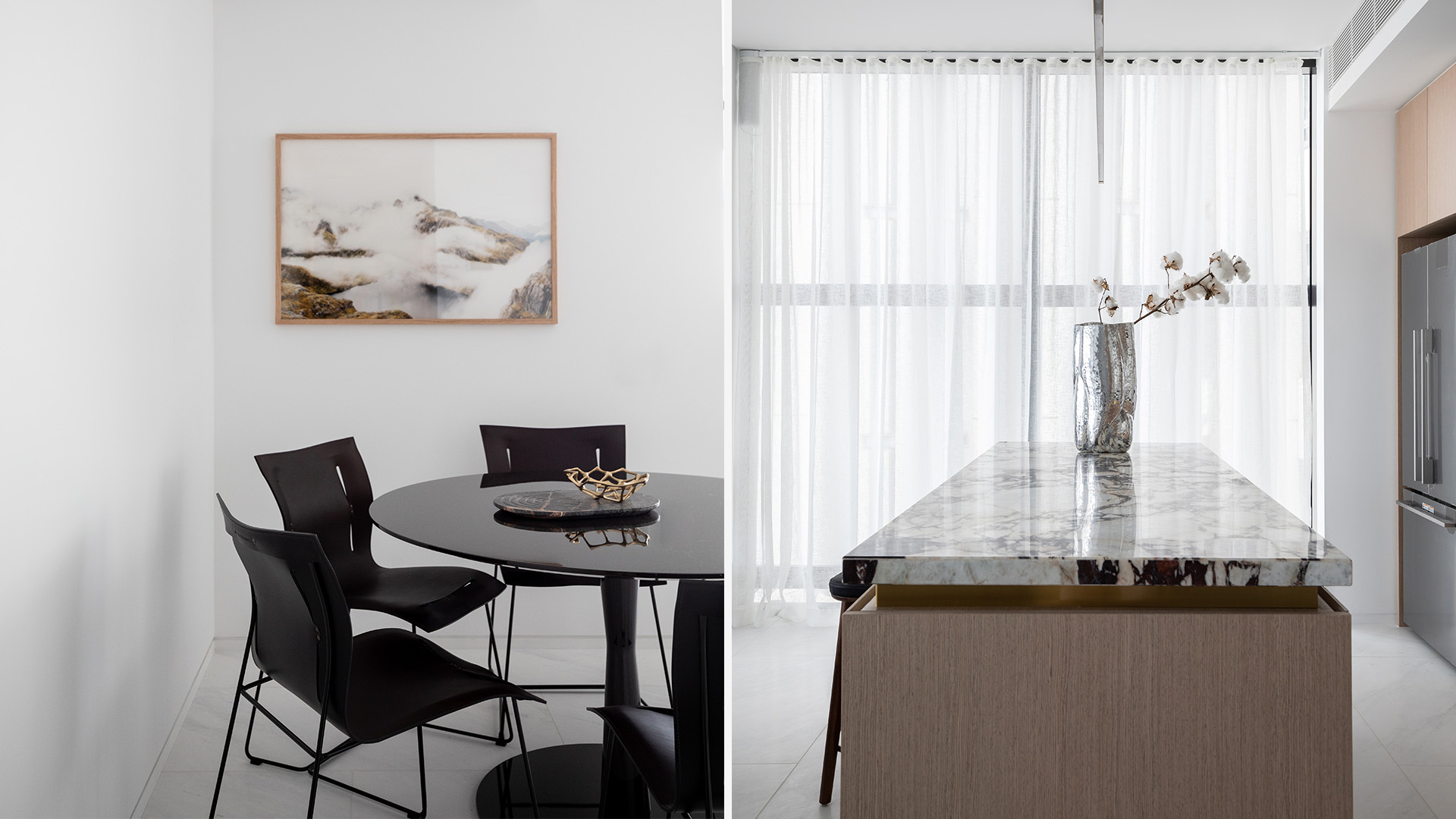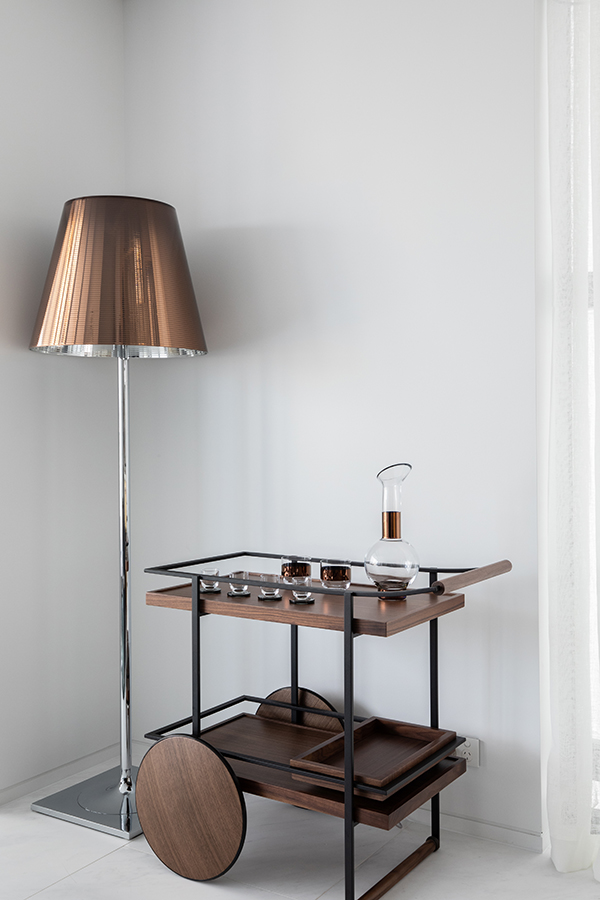 The delicate weaving of old and new sees Apartment 1 bind together time and purpose through an expression of colour and a connection to the natural. Each piece is statement-making on its own and they come together in harmony in apartment 1. The saturated colours of the Walter Knoll Chimbuka Rug are complemented by the cognac leather of the Muuto Outline Sofa, while the black Tom Dixon Fat Lounge Chair and Gufram Nerocactus were placed on either side of the room to weight the whole palette together.

A deeply saturated palette enriches the natural elements, adding depth and moments of interest amongst the open and connected living space. Contrasting and neutral tones are enlivened through matched upholstery and intricate veining, expressed against tobacco toned leather and brass accents.

As with many larger estates broken down into multiple dwellings, the Blue apartments share different design aesthetics. Apartment 3 forms part of a greater whole that is the existing ethos of Blue and all of the original detailing and ornateness of its previous life.
As a keen focus, the harbour view informed this re-sculpting of the interior spaces endowed a transformative approach. Blue Apartment 3 is undoubtedly subtle and considered in its detailing, and it is this attention to crafted elements that inspired the resulting approach. In order to increase the internal volume, an exploration of the existing services and amenity spaces was conducted to determine the extents to which the new spaces could punch outward.

The Eameses' modern take on a 19th-century club chair has not only endured for more than 50 years, but it has also become one of the most significant furniture designs of the 20th century – instantly recognisable and enduringly fresh. The Eames® Lounge Chair & Ottoman takes centre stage in apartment 3, casting an elegant silhouette against the view. Stellarworks' James Bar Cart and Utility Bar Stool make complementary accents in the space. In apartment 3, a blanket of white binds each of the existing details and the extent to the architecture, emphasising its history and making both a statement and distinction from the new elements.

Through a return to base principles, Aqualand's Blue Apartments realign within its original purpose of a grand and generous series of spaces in which to live a life, both elevated and refined.

Photography by Joanne Ly
Styling by Moya & Co