K2LD Architects, in collaboration with Chapter Group, have utilised the Japanese artform Ukiyo-e – meaning 'floating world' – as inspiration for the Ukiyo apartment block.
The architectural work for Ukiyo-e sees the concept of floating successfully applied to a built form.
Ukiyo is a harmonious symphony of ancient Japanese wisdom, contemporary design sensibilities and elevated living aspirations. As individual residences, the Ukiyo apartments embody individual floating worlds for residents to call their very own. For interior furniture and styling, bold contrasts between textures and materials are a nod to the Ukiyo-e art style. Responding to a lively visual landscape, Ukiyo forms a unique iteration of mixed pieces and aesthetics, creating a visually exciting space.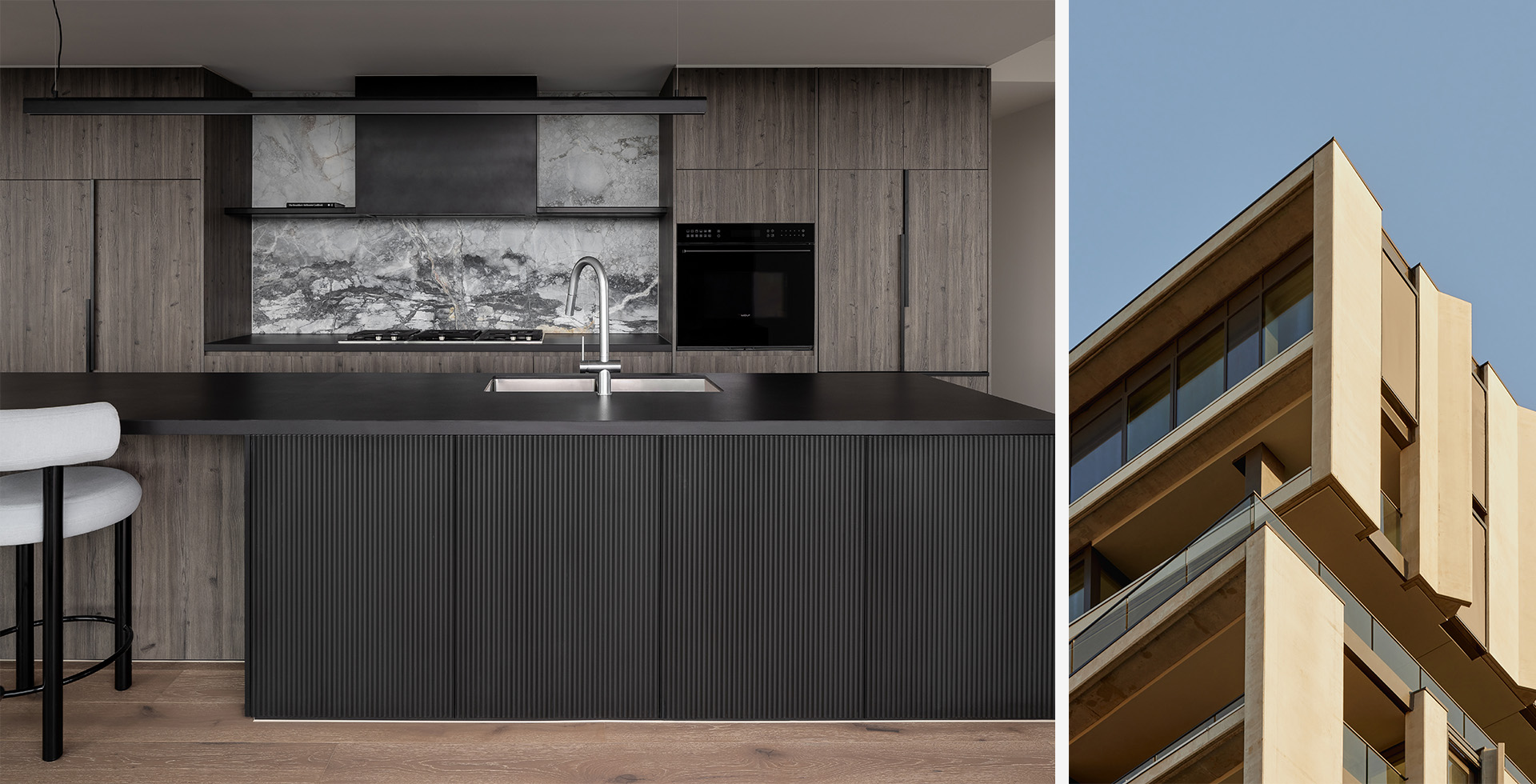 Located at the intersection of Porter, Percy and High streets in Prahan, the multi-residence has been blessed with the rare advantage of three façades. Chapter Group and K2LD Architects have ensured that the building layout makes the most of this invaluable aspect. "We understand how much value buyers place on connections to light and nature, and how views can transform the experience of the home," says Dean Lefkos, director at Chapter Group.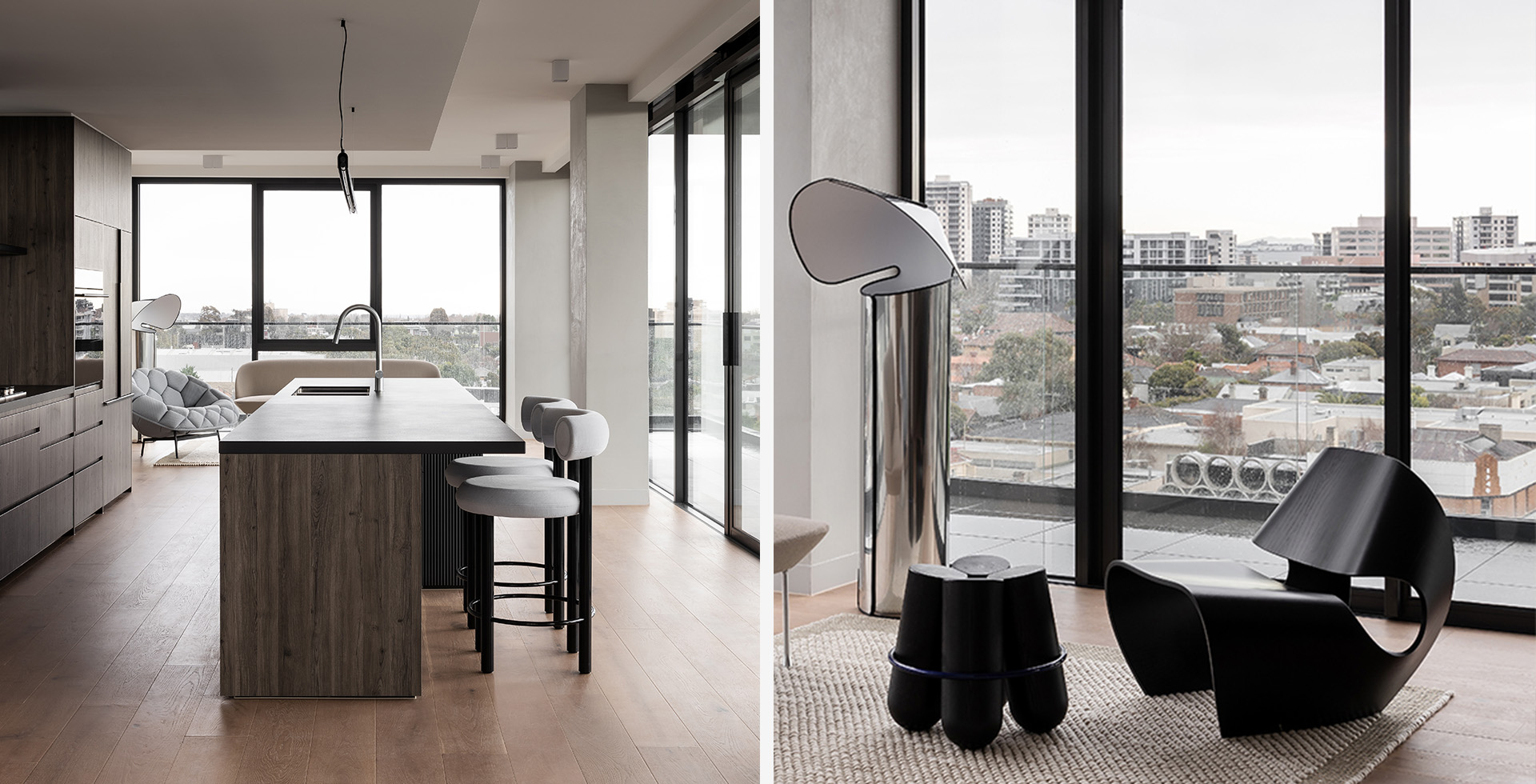 Underpinned by similar sentiments, the interior design of Ukiyo celebrates the lived experience through a set of flowing spaces. For the main living space, the Mariposa Corner Sofa takes centre stage. The expansive Mariposa provides plenty of space and invites users to stretch out lengthwise, using the adjustable armrests as a back or neck rest to relax and read or take a nap, also allows one to take in the views. The soft upholstery of the Mariposa is paired in contrast to the Noguchi Coffee Table and Andoo Lounge Chair. Finishing the space, a series of accessories offer a visual treat, including the iconic Gufram Another White Cactus, Superloon Floor Light and Salute Side Table.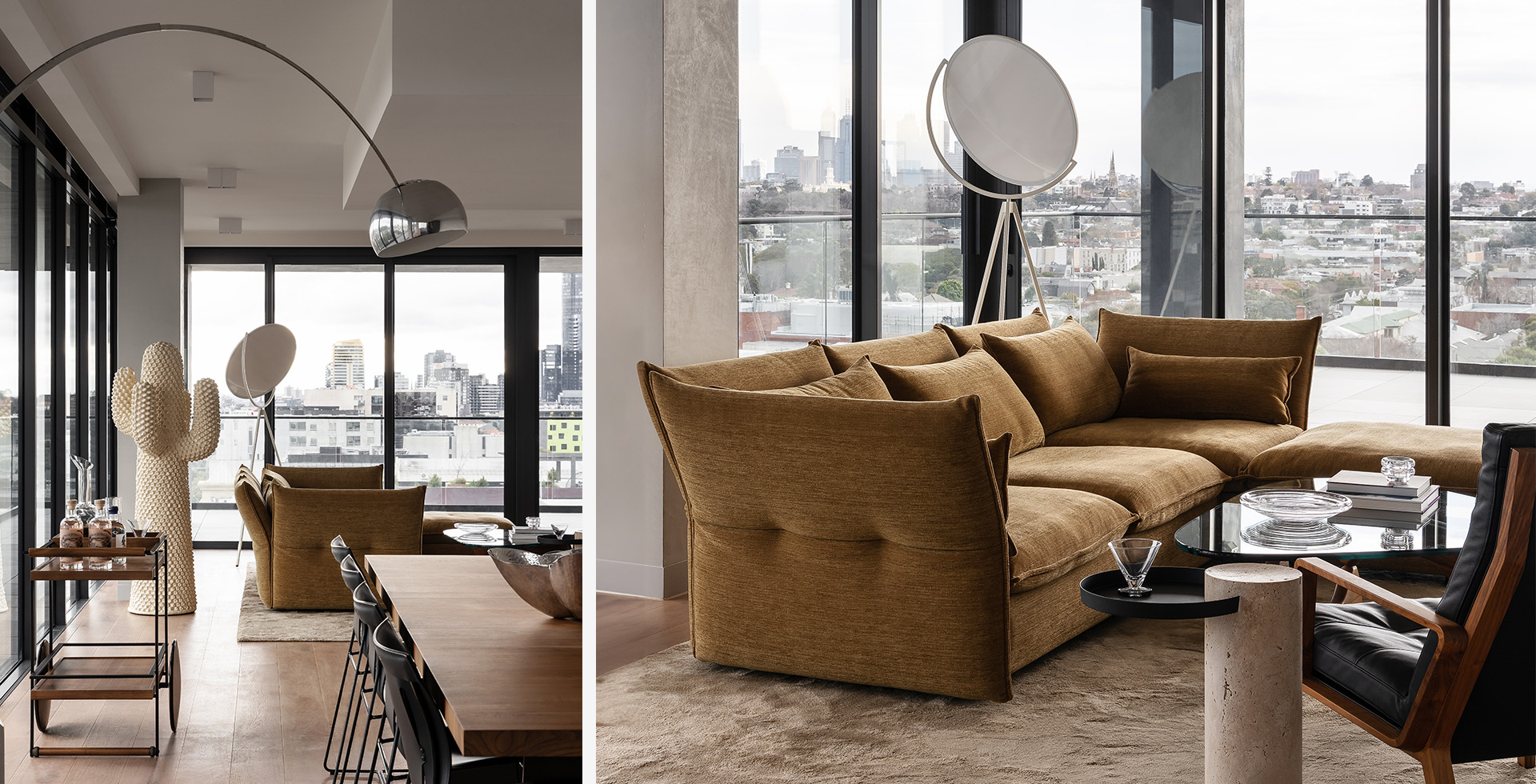 Residents navigate the home with ease, comforted by the layers of sophisticated materiality and orientation of linear profiles. Moving on, the dining room features the Tadeo Dining Table and Cuoio Chair from Walter Knoll. With its welcoming, refined design, Tadeo reimagines the table as a sacred space where one can engage in everyday rituals, be it sharing a meal or working, while in the company of loved ones. The secondary living space features the Oslo Sofa from Muuto, Quilt Chair and Chiara Floor Light.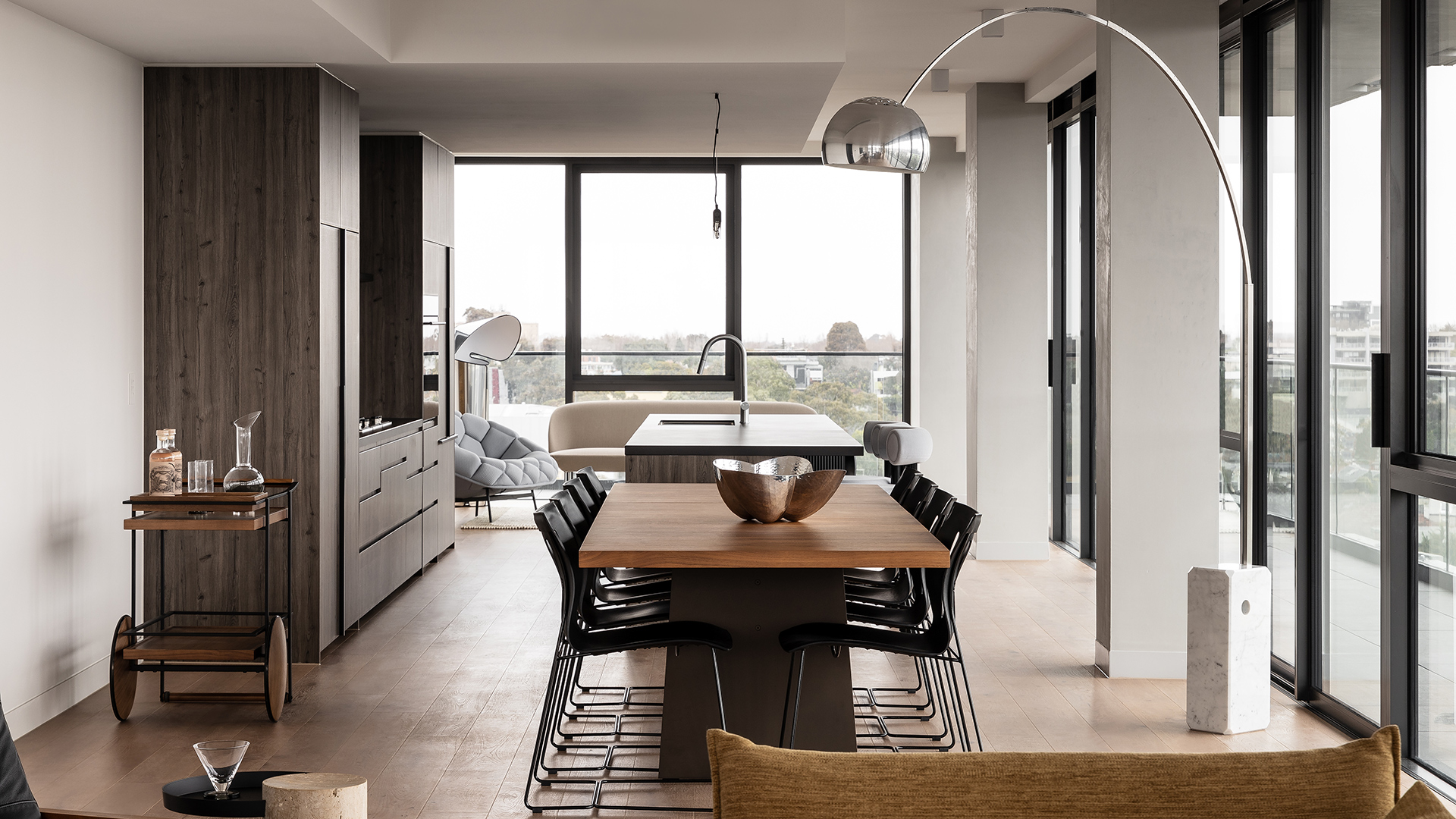 The resulting work for Ukiyo sees the concept of floating successfully applied to a built form. The individual spaces have been carefully composed in a way that ensures abundant natural light and panoramic views from every apartment, on every level. Presenting as an exquisitely refined, boutique residence.

Interior photography: Timothy Kaye @timothykaye
Architecture photography: Jeremy Wright Photography @jeremywrightphotography