Boasting destinations such as the magnificent Calile Hotel by Richards & Spence and the whimsical Ovolo The Valley by Woods Bagot, Fortitude Valley, Brisbane, is a well-reputed hotspot on any design-lover's itinerary. Yet another anticipated addition to the Valley – as the locals affectionately refer to the thriving inner-city precinct – is SK Steak & Oyster designed by Richards & Spence.
Living Edge collaborates with renowned Brisbane-based architectural practise, Richards & Spence, to furnish another highly anticipated addition to Brisbane's Fortitude Valley, SK Steak & Oyster.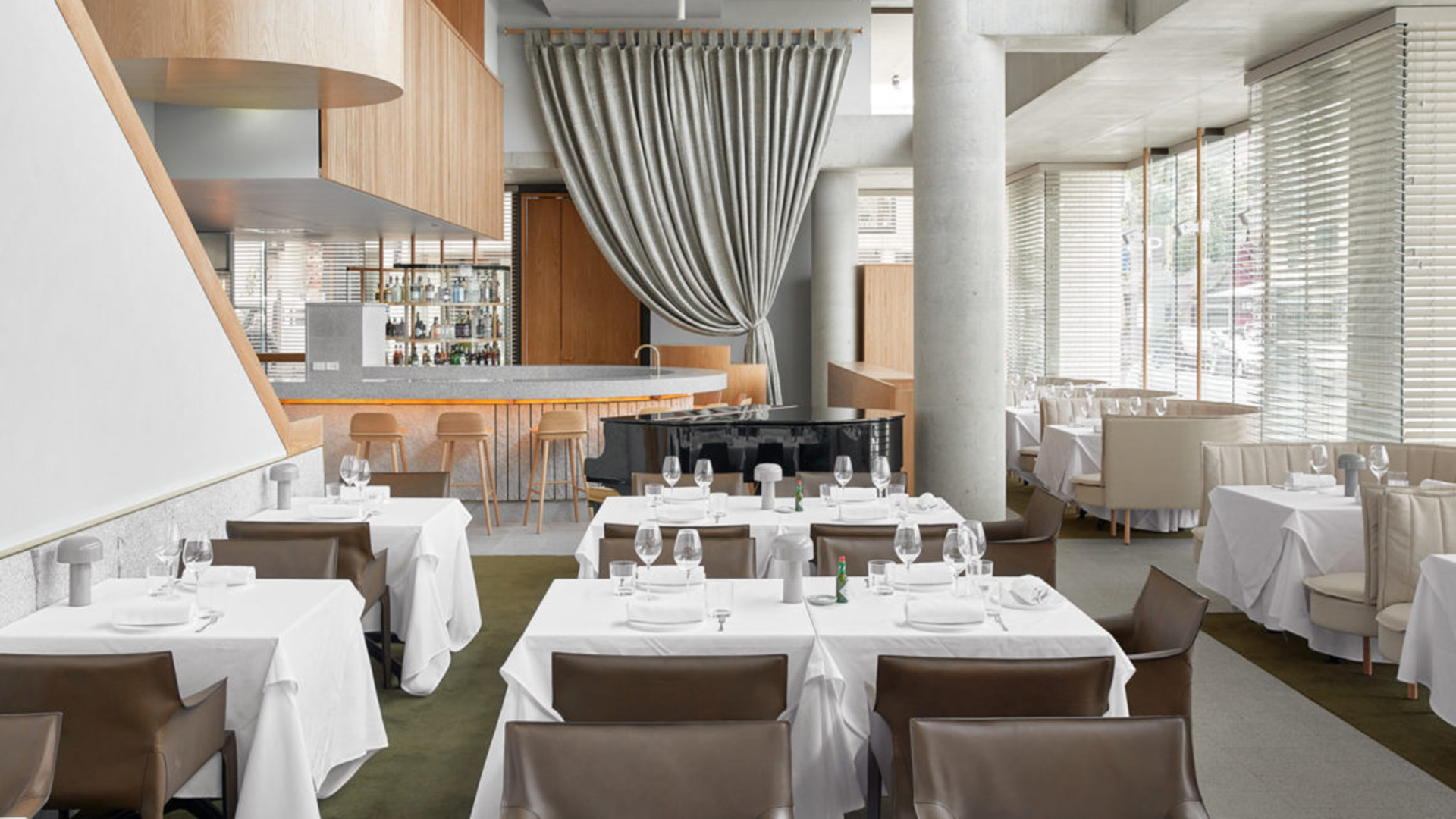 Completed in 2019, SK Steak & Oyster joins the inimitable line-up of Richards & Spence designed venues that the Valley has to offer – including Hellenika, Same Same, Land Of Smiles, The Calile, and more – and fits right in with such illustrious surrounds.

Composed of a concrete, stone, and light timber material palette, SK Steak & Oyster is at once refined and robust. Soft lighting, white tablecloths and interior décor of cream and beige add to the delicate atmosphere of the space. Distinctively forming the shape of an 'L', the expansive ground floor of SK Steak & Oyster covers a total of 500-square-metres and seats a capacity of 120 people – whether the occasion calls for formal dining or more casual eats.

Along the edge of the restaurant abutting Wandoo Street, fifteen intimate booths line the windows, facing inwards so that guests are perfectly poised to watch on as their meals are prepared by top chefs in the bustling open kitchen. Design and the dining experience are furthermore intertwined by the open cabinet display of dry-aged beef and duck that takes pride of place.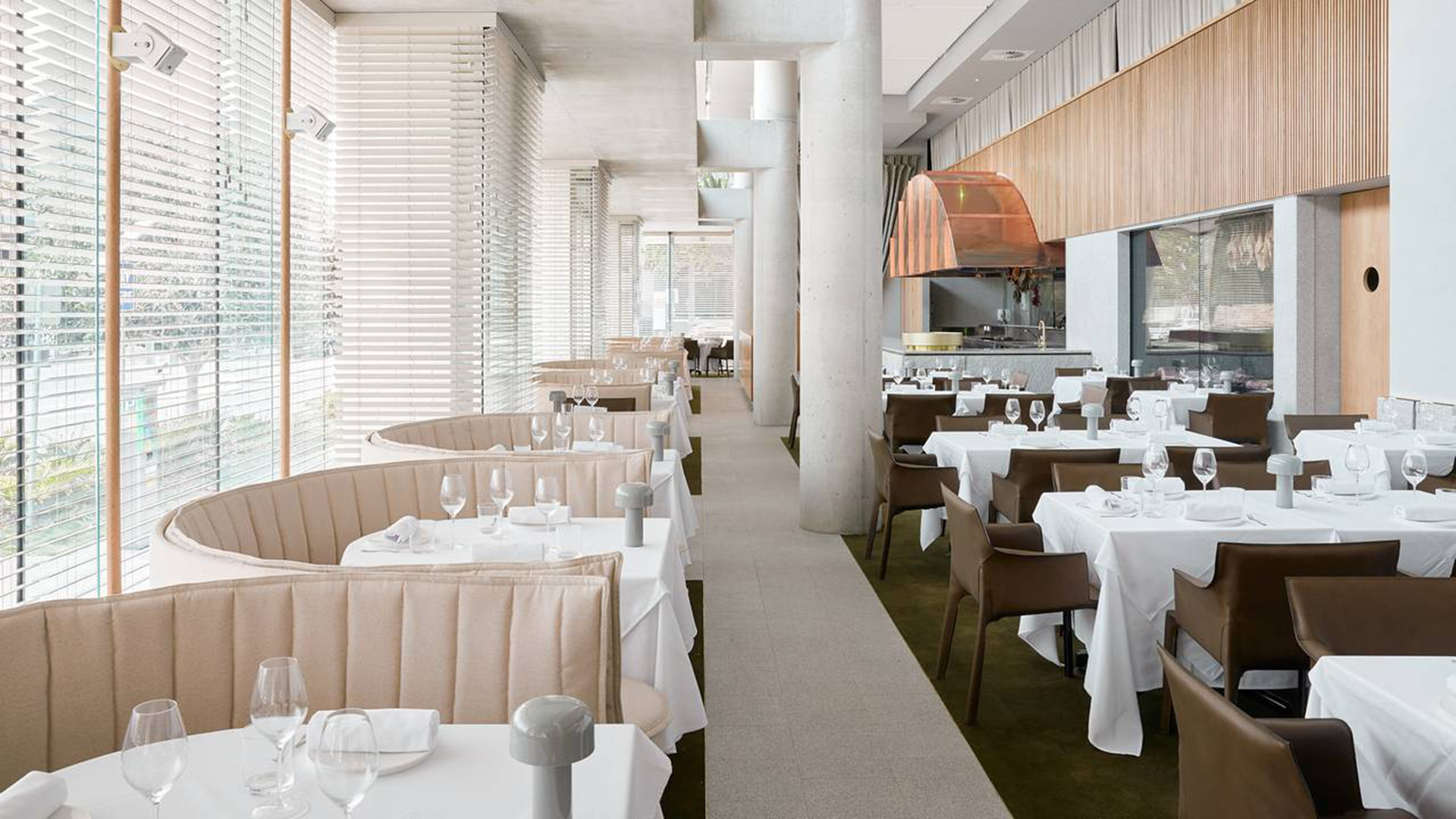 True to the decadent form of Richards & Spence designed hospitality spaces, SK Steak & Oyster's interior design is the nucleus of the venue's experience.
For the interior furnishings of SK Steak & Oyster, Richards & Spence collaborated closely with Dan Stewart, State Manager for Living Edge Brisbane, settling on the Walter Knoll Saddle Chair and Muuto Nerd Stool for the fit out. "Walter Knoll furniture is the perfect complement for contemporary hospitality spaces," says Dan, noting the design brand's appreciation for hospitality's elevated demand for sophisticated and enduring design pieces.

Counterbalancing the precision and timeless austerity of the Walter Knoll Saddle Chair that distinguishes SK Steak & Oyster's formal dining spaces is the soft, organic lines of the Muuto Nerd bar stool. Described by Muuto as a "quirky take on the conventional bar stool", Nerd brings a sense of casual sense of effortless joy to the space as the stools embrace the curve of the bar. Finally, the atmosphere gets its finishing touches from the iconic Bellhop Table Lamp designed by Barber Osgerby for Flos.

Through SK Steak & Oyster, Richards & Spence has taken a polishing brush to surf'n'turf and, with the help of Living Edge, rendered it refined, all the while keeping its casual charm intact.

Designed by Richards & Spence
Photography by David Chatfield