Located in the Mornington Peninsula, Ten Minutes by Tractor wanted to create a special place to share the powerful connection between food, wine, and nature. A space elevated by the timeless Rén chair from Stellar Works.
Ten Minutes by Tractor is the convergence of wine journeys that began almost 40 years ago, which fortuitously came together over time to create the winery that exists today.
Just a one-hour drive from Melbourne, the Mornington Peninsula has long been known as Melbourne's weekend playground. For international guests, the Peninsula is a perfect addition to a Melbourne visit, offering some of Melbourne's best food and wine, golf, adventure, beach, and leisure activities.

Ten Minutes by Tractor winery started in 1997 with three family-owned vineyards in Main Ridge, all ten minutes by tractor apart. Since then, they've added new vineyards, but all have their own unique character with different aspects, slopes, soils, altitude, and winds which flow through the valleys up from Bass Strait. Now an award-winning boutique experience, Ten Minutes presents a wine journey unlike any other, embodying the quintessential Australian vineyard experience set amongst the one of Victoria's most loved destinations.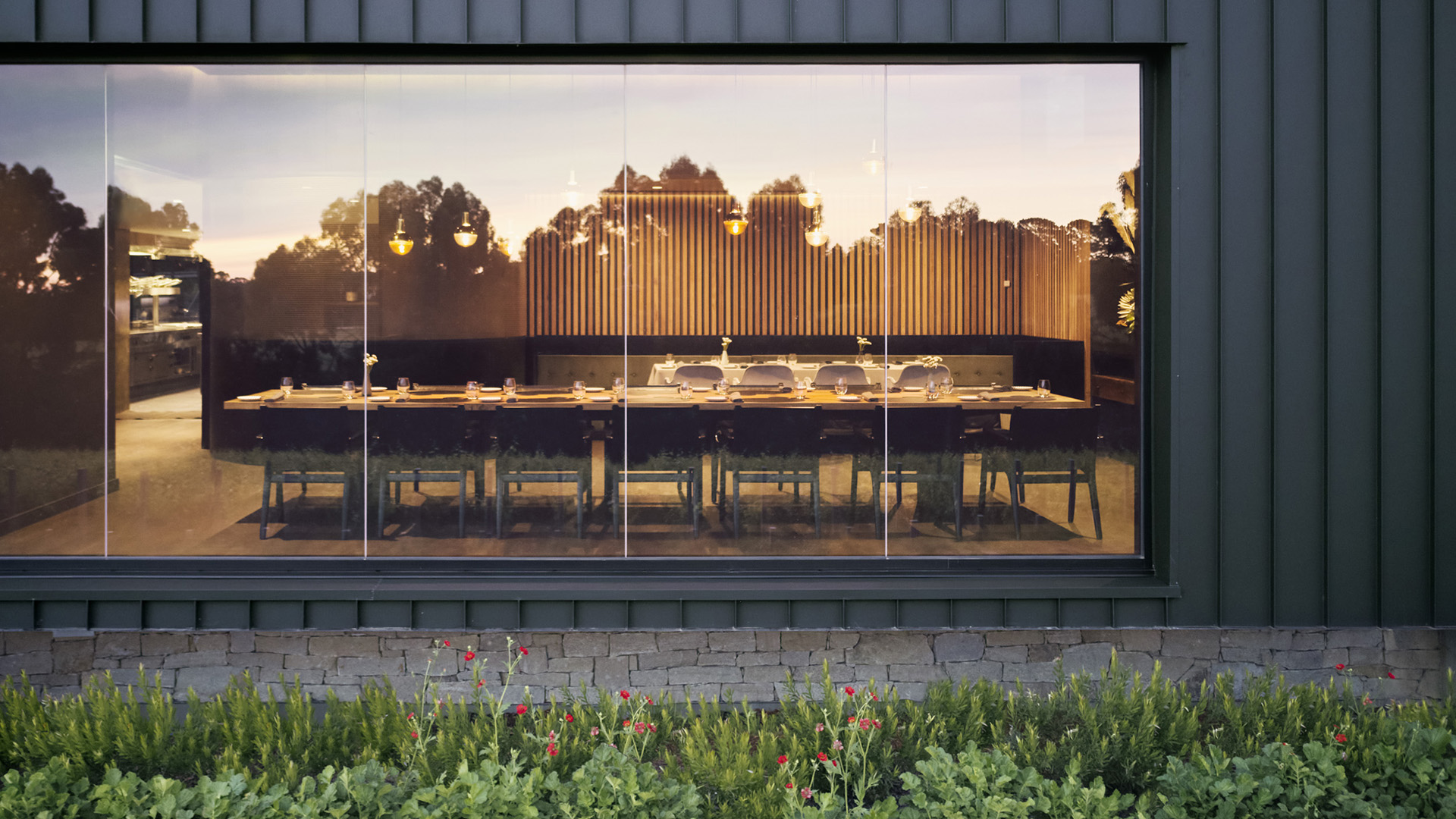 Ten Minutes is in a state of continual improvement, a dedication to learn and improve on everything they do has prompted continued growth. In an endeavour to bring together the entire offering and create a memorable experience for guests, Ten Minutes opened their own fine dining restaurant in 2006. A celebration of the incredible produce from the Mornington Peninsula, the knowledge, skill, and attentive service of ten Minutes' chefs, waiting staff and sommeliers.

Offering an award-winning wine list that provides endless opportunities for discovery, judged Australia's best, as well as the relaxed ambience and views over the vineyard and the rolling hills of Main Ridge. The contemporary dark-toned interiors sit in the foreground in contrast of the mesmerising view beyond the floor to ceiling windows. Dark-stained timber and black walls define the seating areas and banquette settings, while distinct rustic accents enhance the welcoming atmosphere inviting one to relax and enjoy the food, wine, and impeccable scenery.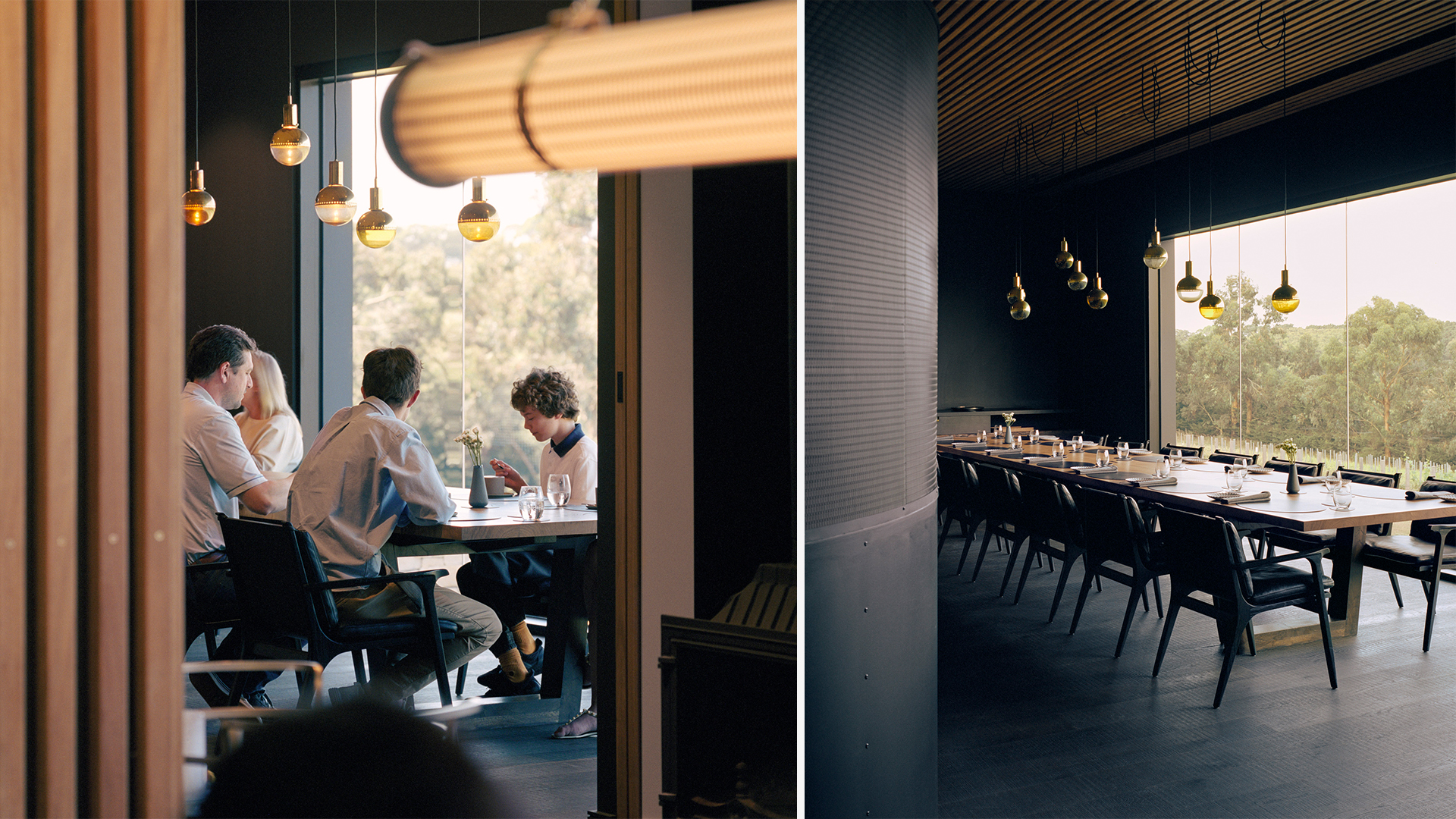 Rén was born of the desire to create a series of pieces in the Danish Modern tradition—high quality, thoughtfully crafted design that balances function with form and is accessible to all.

Made from stained ash, Rén's tables and chairs take this distinctly Nordic philosophy and incorporate craft techniques and aesthetic detail from the design traditions of Japan and China, resulting in a collection that, although inspired by a particular place and time, is both international and ageless in its scope.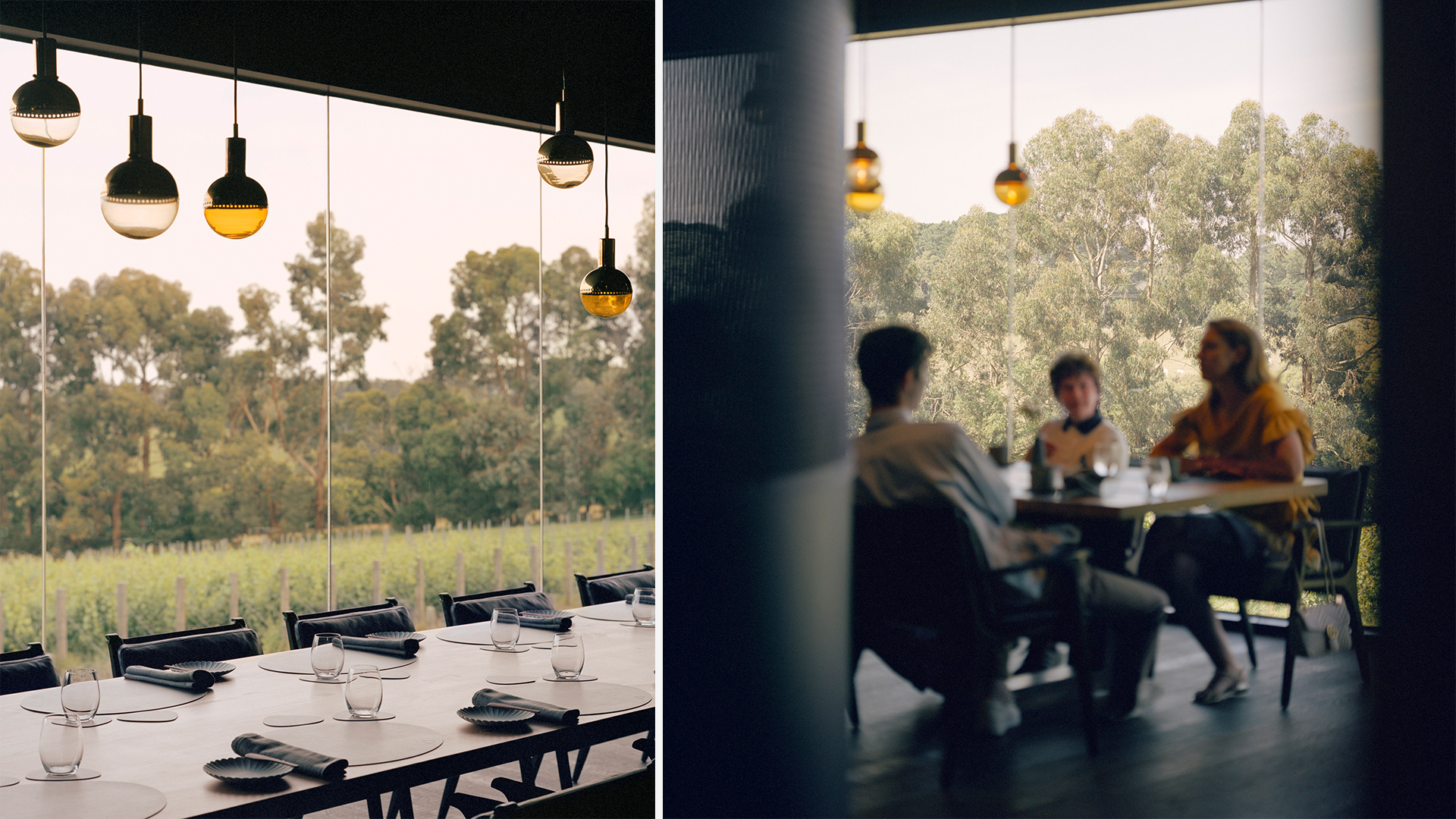 Cherished as one of Victoria's most sought-after vineyard destinations, Ten Minutes by Tractor invites locals and visitors alike to partake in a sensorial wine and culinary experience that celebrates the finest flavours and sceneries the Mornington Peninsula has to offer.

Designed by COX Architecture
Photography by Rory Gardiner