For architects Richards and Spence, embracing Queensland's climate and tropical surrounds became the foundation to create Australia's first urban resort. The Calile Hotel emerges from an established retail streetscape of white brick and a mature landscape.
Imperative that the function rooms were a true extension of the hotel identity, Howe 40/4 chairs were selected as the best match to the refined aesthetic.
In the middle of the vibrant Brisbane suburb of Fortitude Valley sits The Calile Hotel, an architecturally designed oasis that draws upon the enviable Queensland climate to create a resort experience within the trendy James Street precinct. Pioneering a new urban resort typology, to date Richards and Spence have been integral to the look and feel of James Street – having also designed our own neighbouring Living Edge showroom. It was imperative that the function rooms were a true extension of the hotel identity, considering this, Howe's 40/4 chairs were utilised for their unparalleled diversity.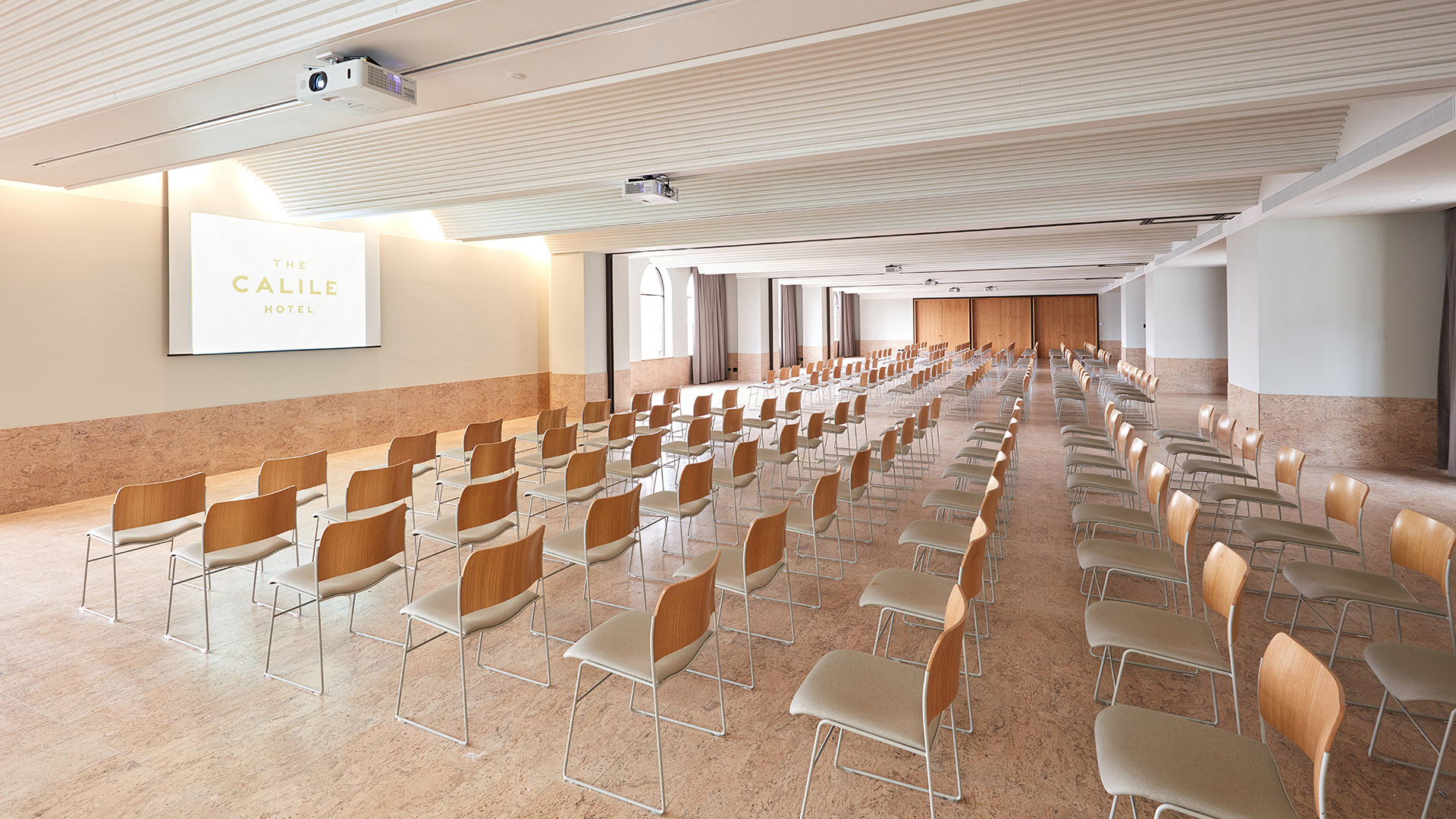 Embracing Brisbane's humid climate and tropical surrounds became the foundation of what is Australia's first urban resort. "In our opinion there is no other city-based Australian hotel conceived as a resort, "explains Adrian Spence. "City-based hotels in our country are pitched to a corporate market, focussed on the conference, rather than on the pool and the hotel's surrounds. The Calile aims to change that perception".

All the 175 guest rooms present within The Calile Hotel were designed with the guest experience in mind, once again utilising the tropical climate to create a lavish atmosphere amongst luxurious surroundings. Hotel facilities include library, day spa, restaurants, swimming pool and a significant function centre.

Combining memorable meeting and event spaces with leisure facilities and an enviable location in the heart of James Street, The Calile is an ideal location for formal, less formal and conference events to be held.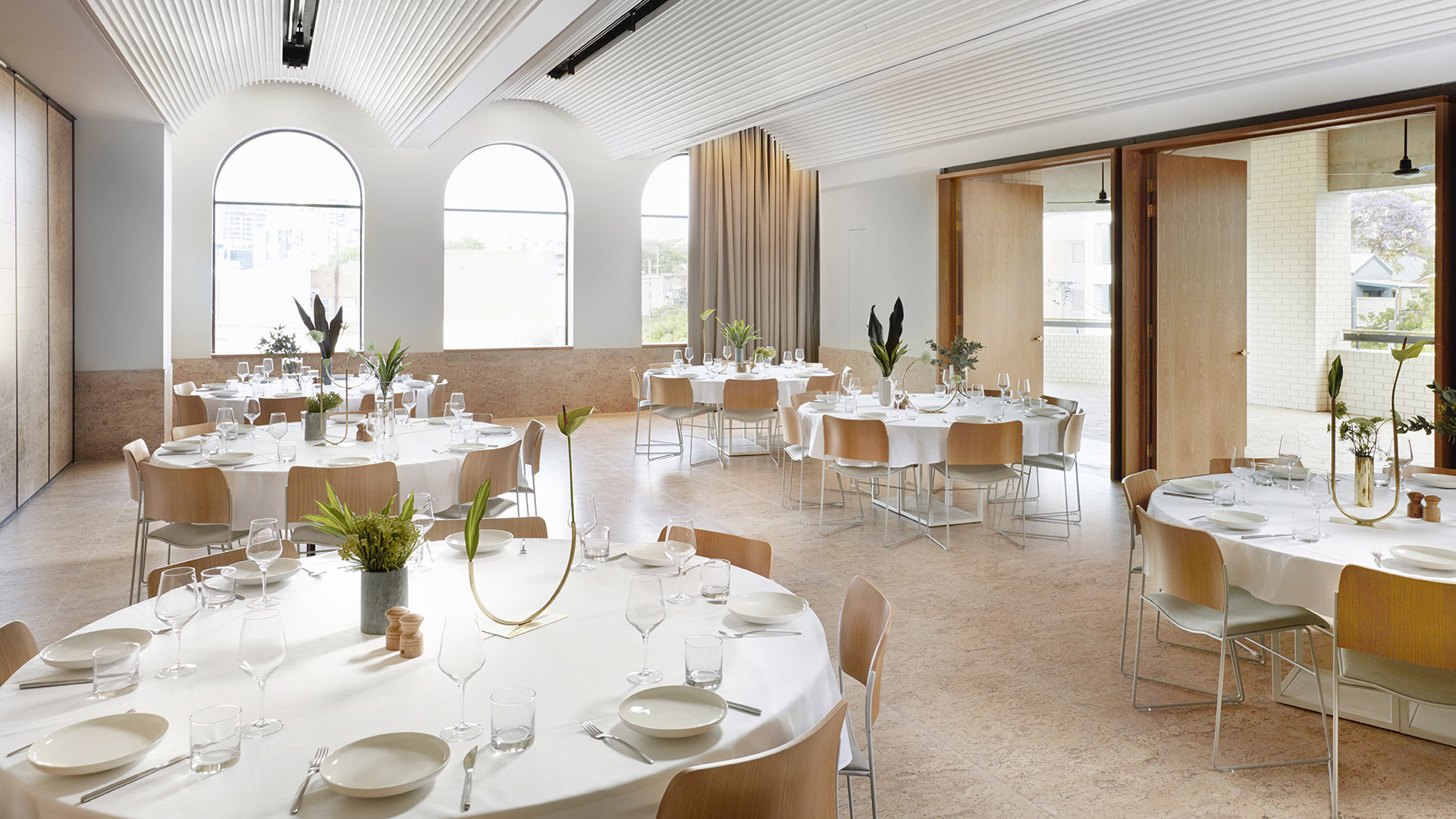 It was imperative that the function rooms were a true extension of the hotel identity. Formally restrained and materially authentic, cork flooring is a soft transition from the external travertine. Battened vaults address acoustics and lighting while providing a nod to the arched façade. Given the multi- purpose nature of the meeting and event spaces, the furniture was a critical component with the function facility.

Over forty chair samples were considered by the architectural and client team and the Howe 40/4 chair selected as the best value. Its elegant lines, excellent ergonomics, and unsurpassed ability to create space without taking up space continues to attract architects and designers. The 40/4 chair is acclaimed as the first truly stackable chair. Its name is an expression of this fact: 40 chairs can be stacked within 4 feet.

Simple, stackable, remarkable - Most people see the 40/4 as a pioneering design that has stood the test of time. We like to think of it as a legacy that continues to move you in new ways.