When we think of workplaces we so often thing of the shiny and new; big, monolithic structures that are a symposium of the latest in technology, products and spatial design. And yet some of the best workspaces are those that are surprise packages, spaces hidden away in buildings steeped in history and nestled into the cultural imaginary.
Living Edge and Herman Miller help turn one of Melbourne's most iconic buildings into a unique co-working space.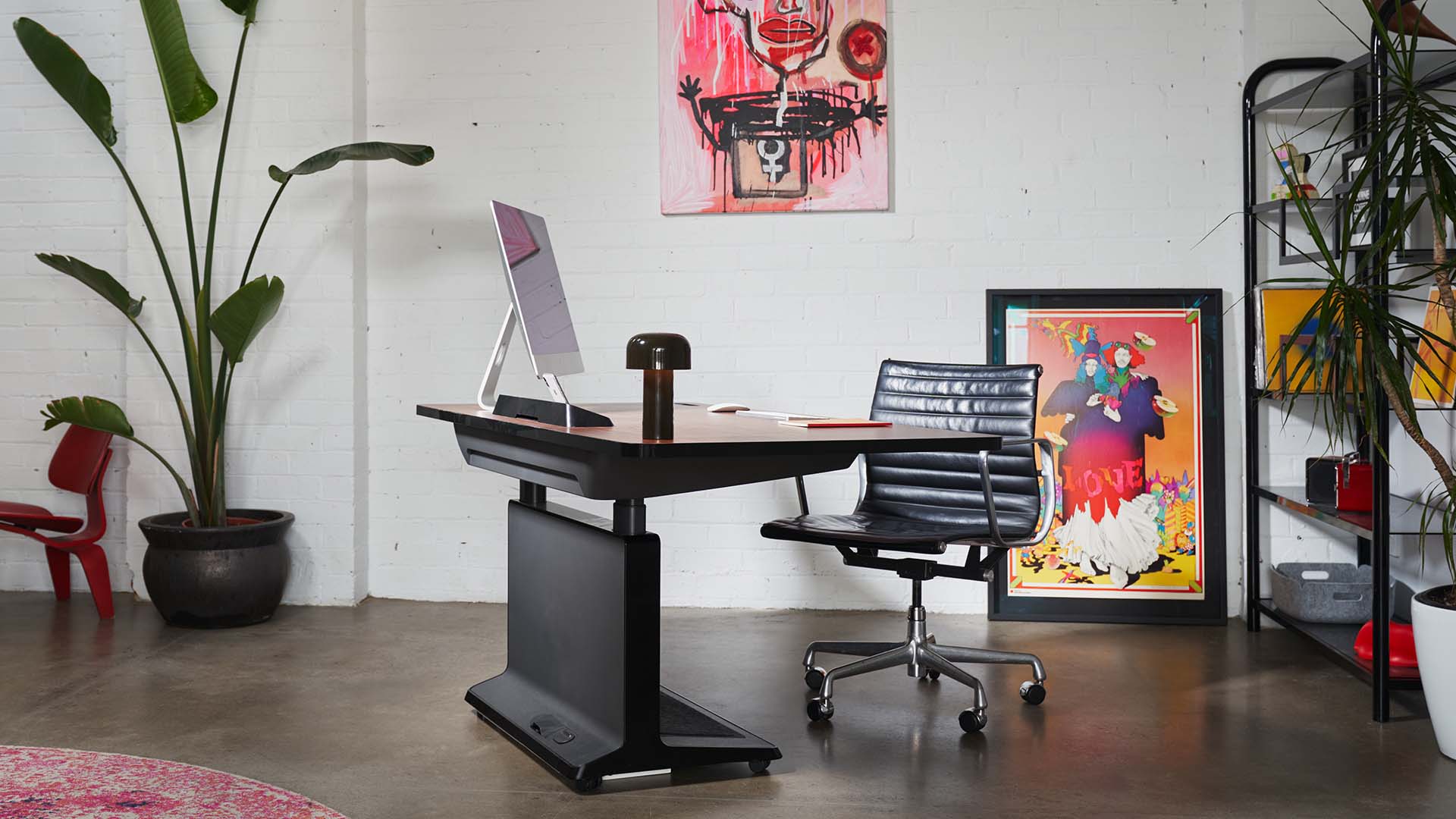 Revolver Lane, tucked away in Melbourne's inner city, is one such building. Rebuilt in 1914 following a major fire, the Revolver building has lived many lives, existing as a drapery and department store, bakery, parachute factory, commercial college and retail store over its century-long history. A nationally significant heritage emporia, the building displays quirks reminiscent of its past, with oversized beams, antique mosaic floors and a dramatic light-filled atrium creating a space imbued with character.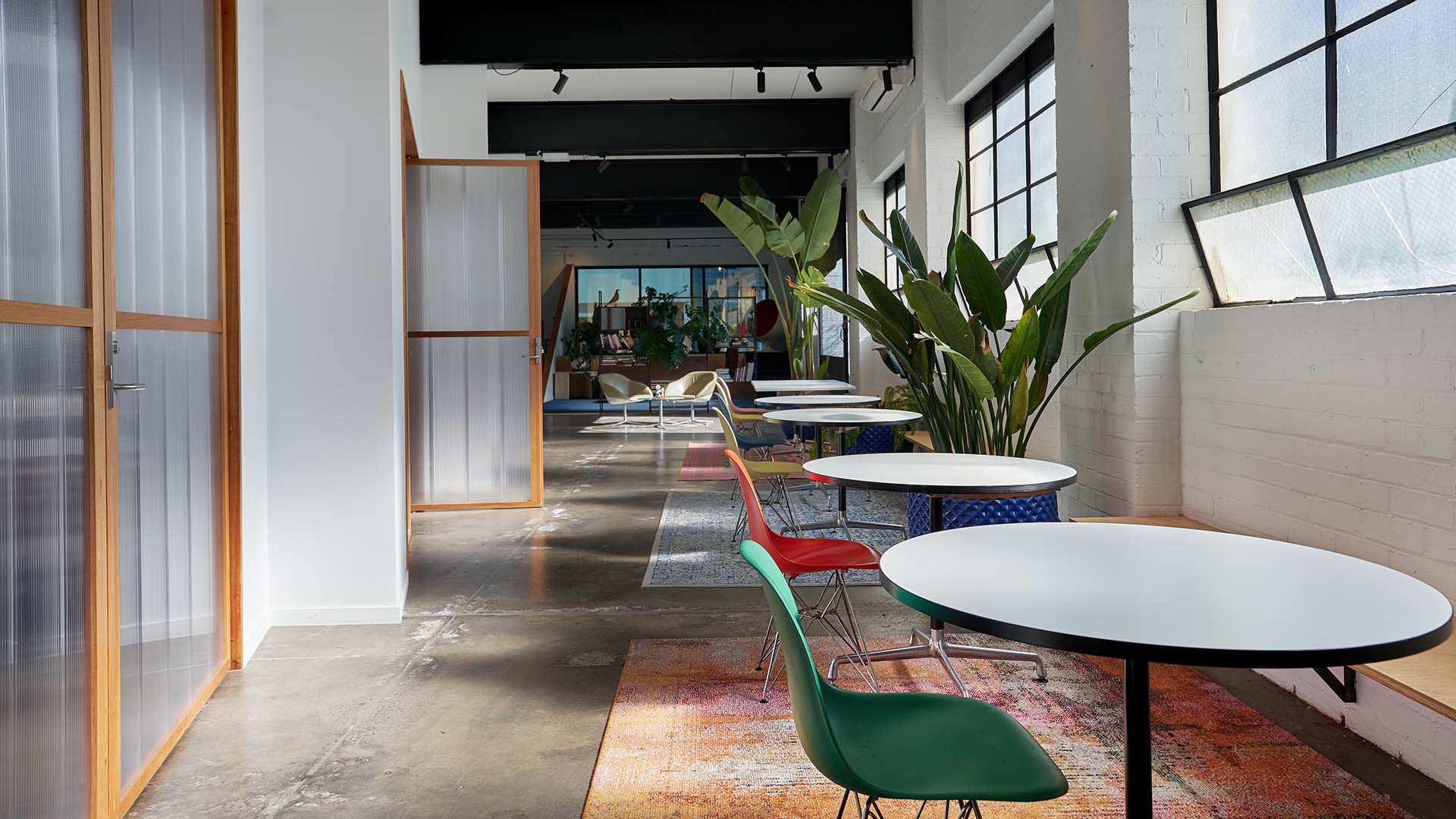 The building first opened as a co-working space in 2012, before turning into Revolver Lane in 2018. Today, the building offers workspace solutions that are as unique as the space itself. Boutique co-working desks are interspersed with private offices that cater for teams between 2 and 12 people, with two distinct design aesthetics to choose from. The first, finished in sleek plywood and black steel, is a contemporary take on a heritage space, with exposed brick and concrete floors softened with architectural lighting and plush lounges. In the Atrium, former band rehearsal rooms make way for private offices, overlooking the tiled courtyard and it's forest of hanging greenery.
In a space where community and creativity inform the working process, well-furnished spaces are integral to the overall success of the building.
These two juxtaposing design aesthetics, while providing tenants with stylistic freedom, presented a challenge when it came to design and fit-out. In particular, furniture had to be chosen that would compliment the site's rich history, without compromising on the comfort, ergonomics and style of modern workplaces.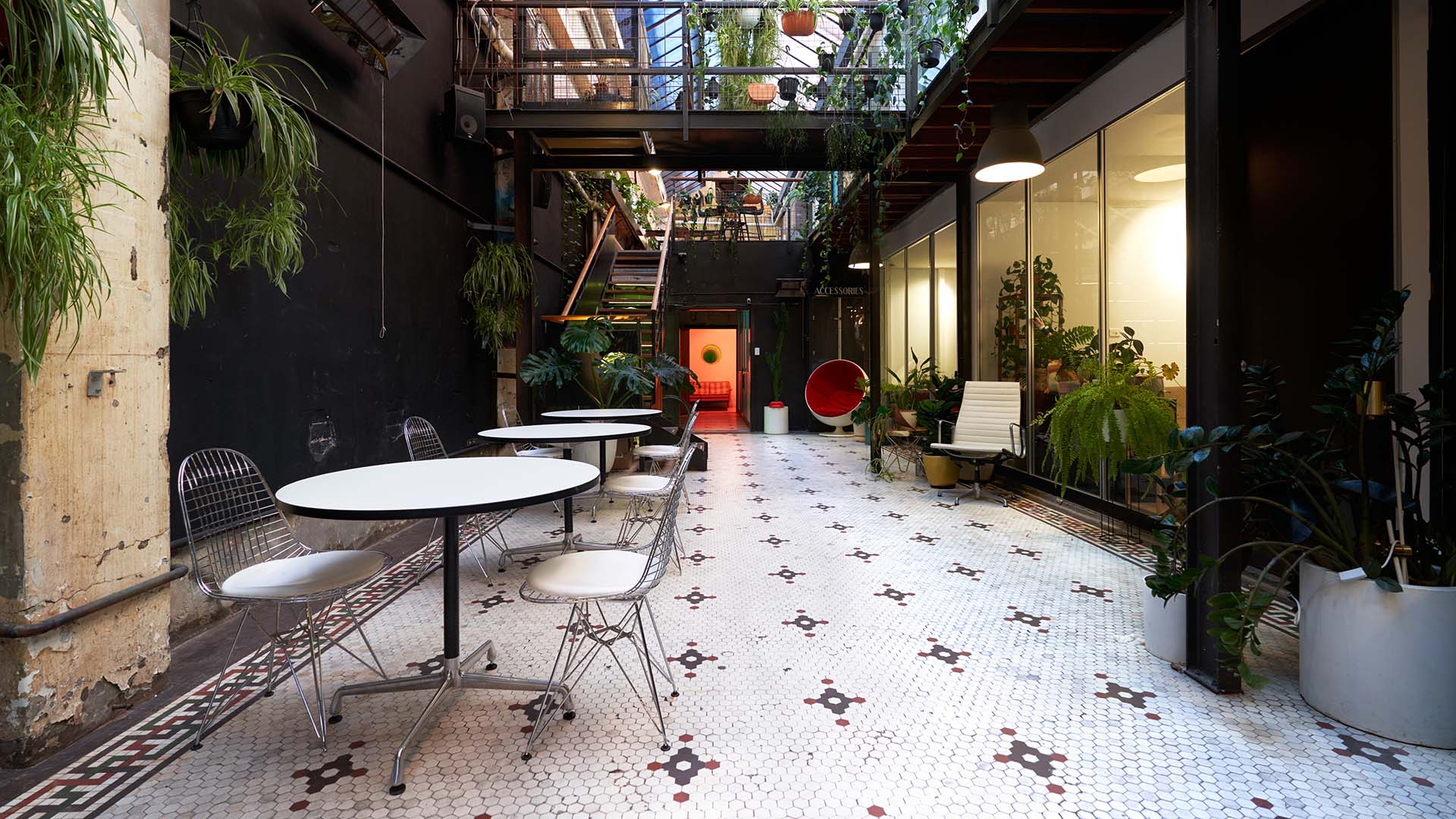 For Living Edge, this design question was best answered by Herman Miller – whose products perfectly balance legacy design with contemporary aesthetics. Throughout the entire workspace, Herman Miller Atlas workstations, Sayl Chairs and Eames Aluminium Group chairs provide the space with the latest in ergonomic workplace design. With adjustability and collaboration at their core, the office chairs and workstations feed into Revolver Lane's co-working mentality, ensuring each office is fully equipped for productive and agile workdays.
In break out and social areas, Herman Miller provided a mix of iconic design pieces to furnish the sleek offices and eclectic courtyard. Eames chairs in Moulded Plastic, Moulded Plywood and Wired, create zones for the building's tenants and visitors, feeding into the overall design ethos of Revolver Lane.
In a space where community and creativity inform the working process, well-furnished spaces are integral to the overall success of the building. In many ways, it is work of Herman Miller that really brings the space to life, where iconic and inimitable designs provide thoughtful furniture solutions that are able to match – and elevate – the sheer grandiosity of Revolver Lane.