Paddington, a suburb in Sydney's inner east, is known for streets lined with large, well-maintained terraces in the style of Victorian or Edwardian architecture. But Boris and Naomi Tosic don't live in a house typical of Paddington, and nor do they fulfil their roles, as a joiner and a business manager respectively, in any typical way.
Naomi and Boris Tosic have spent four years on the design of their warehouse conversion in Paddington, Sydney. They've drawn on their own expertise running Élan Construct together, and that of their friends in the design community.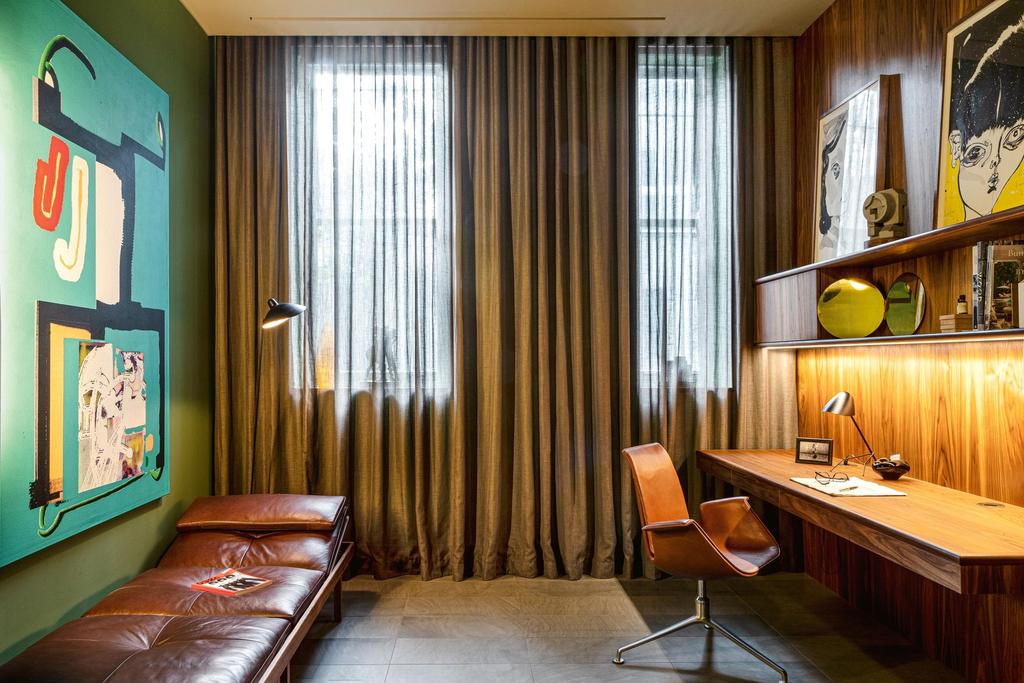 Since moving here in 1989 and beginning his working career in Australia in construction, Boris has since gone on to found his own specialist building company, Élan Construct, that has a joinery workshop in western Sydney and headquarters out of the iconic Office Space in Surry Hills where he and Naomi work together. Over the years working in high-end fit outs across commercial and residential spaces, Boris and Naomi have formed countless friendships with colleagues and collaborators in the design community. When they began the warehouse conversion project four years ago, their creative collaborators, such as Domenic Alvaro from Woods Bagot and Don Cameron, were only too happy to put up their hands and offer their services.

Their home is a warehouse conversion spread across four levels plus rooftop terrace. Despite the sprawling size, an increasingly rare find considering their proximity to the CBD, the interiors are cosy and intimate. And with two sons fast approaching their teens, extra legroom is much appreciated.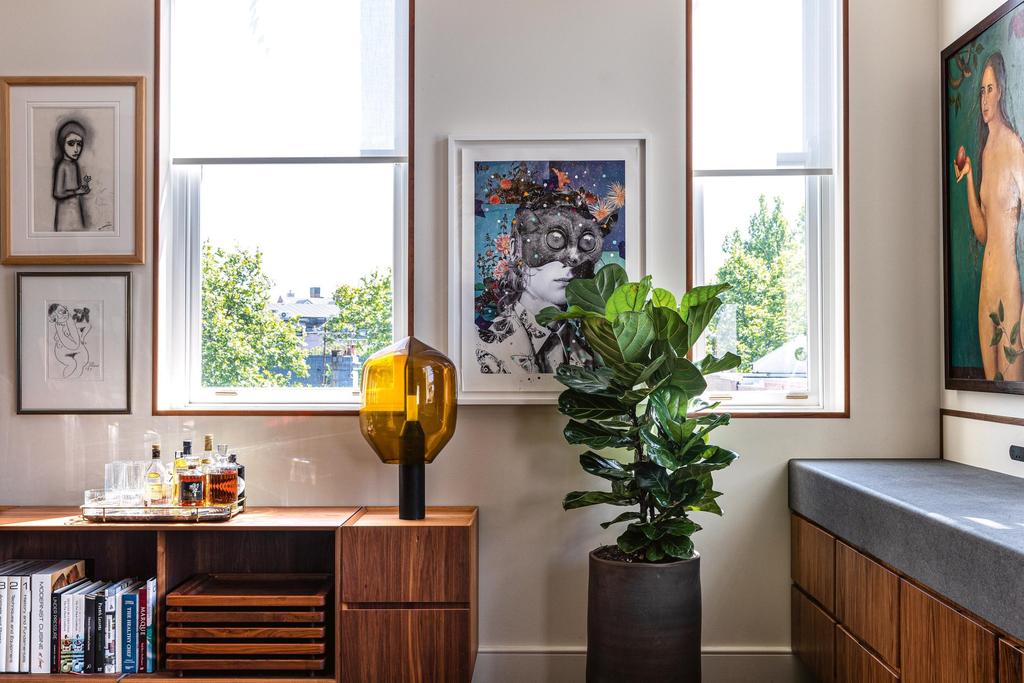 Although the house is characterised by Boris' rich and diverse art collection built over 25 years; iconic pieces of furniture – both modern and from epoch's past; and bespoke joinery, there's also a strong sense of family and sentimental value that pervades the home.

The main living level on the second floor comprises open plan kitchen, dining and lounging zones. Boasting 13 windows it gives the sense of being amongst the treetops in this leafy suburb. Between the windows at every occasion possible, the free wall space is used to display their extensive art collection.
The Tosics' home in Paddington is a calculated mix of high design, thought-provoking art, and custom joinery that responds to their unique way of living.
In the main study furniture pieces have been chosen selectively, and the work of BassamFellows features heavily. The CB-53 low back sofa and CB-510 high back lounge chair were designed by Craig Bassam for his own house. "Living in a glass house makes you design pieces to look immaculate from every angle," he has said. The exposed walnut frame and angular design casts intrigue from the rear angles while, from the front, the leather upholstery and thin (though layered) seat cushions create a minimalist, masculine profile.

The two circular coffee tables, CB-361 and CB-36 continue the theme of walnut timber, which is dominant throughout the house in the form of joinery and was chosen for its timeless appeal and dateless aesthetic. The visually light base of these tables, achieved through thin circular sections of solid naval brass, visually breaks up the dark brown leather and timber finishes ensuring the space doesn't feel heavy. The CB-33 Tray Rack side table and CB-21 Tractor stool are also from BassamFellows.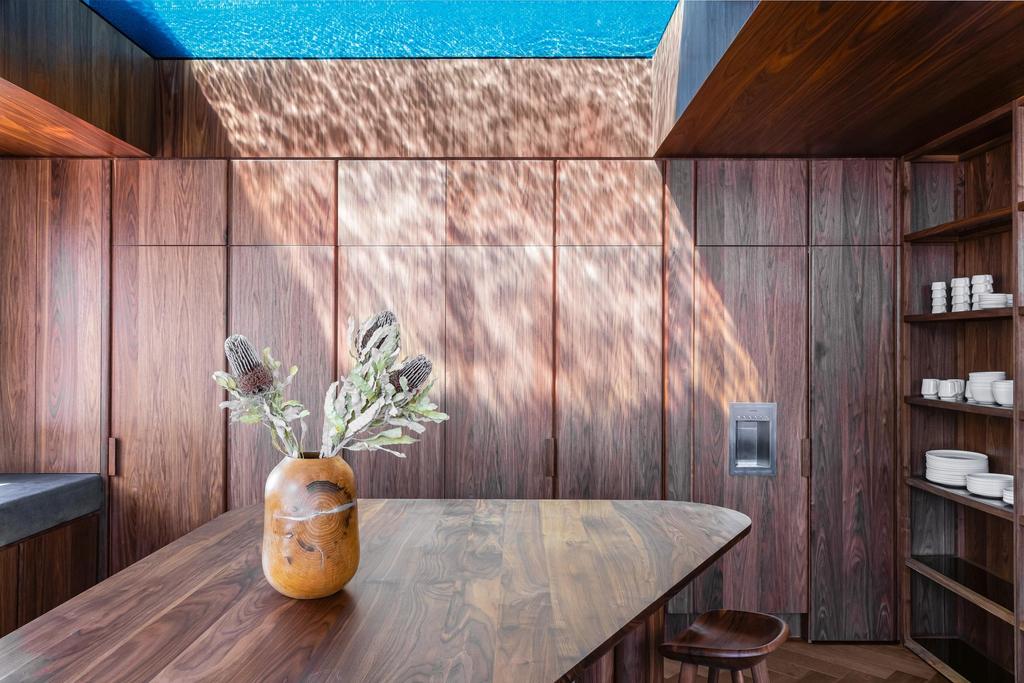 In the second study BassamFellows are again present by way of the CB-41 Daybed in tan leather upholstery. This time however, the brand is joined by pieces from Walter Knoll, such as the FK Bucket Chair designed by Preben Fabricius and Jørgen Kastholm. Despite being released in the 1960s, the clean lines and pared back design of the desk chair sees its continued relevance for modern inteirors. Against the wall is a custom desk by Élan Construct.
The Tosic's home in Paddington is a calculated mix of high design, thought-provoking art, and custom joinery that responds to their unique way of living. The overarching theme however, tying all these elements together, is the genuine connection they feel for each piece.