Presenting a culinary journey unlike any other, Infinity embodies the quintessential Australian dining experience set amongst the clouds, elevated with daring, contemporary flavours for the most discerning tastes.
Ascend 81 levels above the streets of Sydney CBD and you'll find Infinity at The Sydney Tower: a magnificent crown jewel for the harbourside city.
Infinity reinvigorates Sydney's food scene with 360-degree rotating harbour views and a first-class adventure to match. The brief from Trippas White for Loopcreative requested a 'sophisticated setting for discerning, worldly gourmands based locally and abroad.' Extending the enduring legacy of the Sydney Tower, Loopcreative breathes new life by instilling an atmosphere of indulgence through a rich, curated palette of materials and a meticulous selection of iconic design pieces.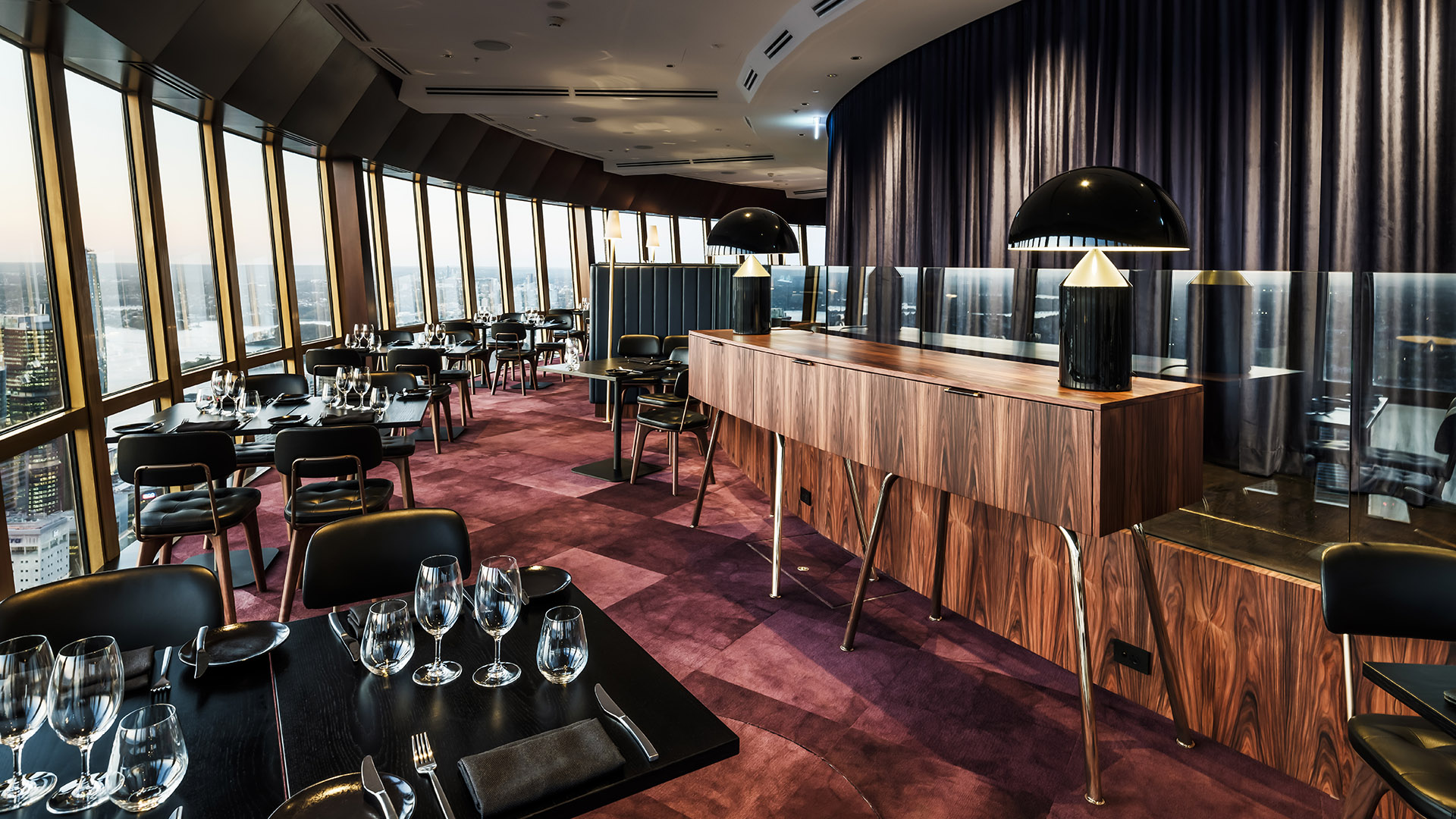 Infinity's dark-toned interiors provide the perfect backdrop to the mesmerising landscape beyond the glass windows. Deep royal purple carpeting adorns the curved floor, while dark-stained timber and sumptuous leather banquettes define the seating areas, while distinct gold metal accents enhance the mysterious aura amongst whispered conversations.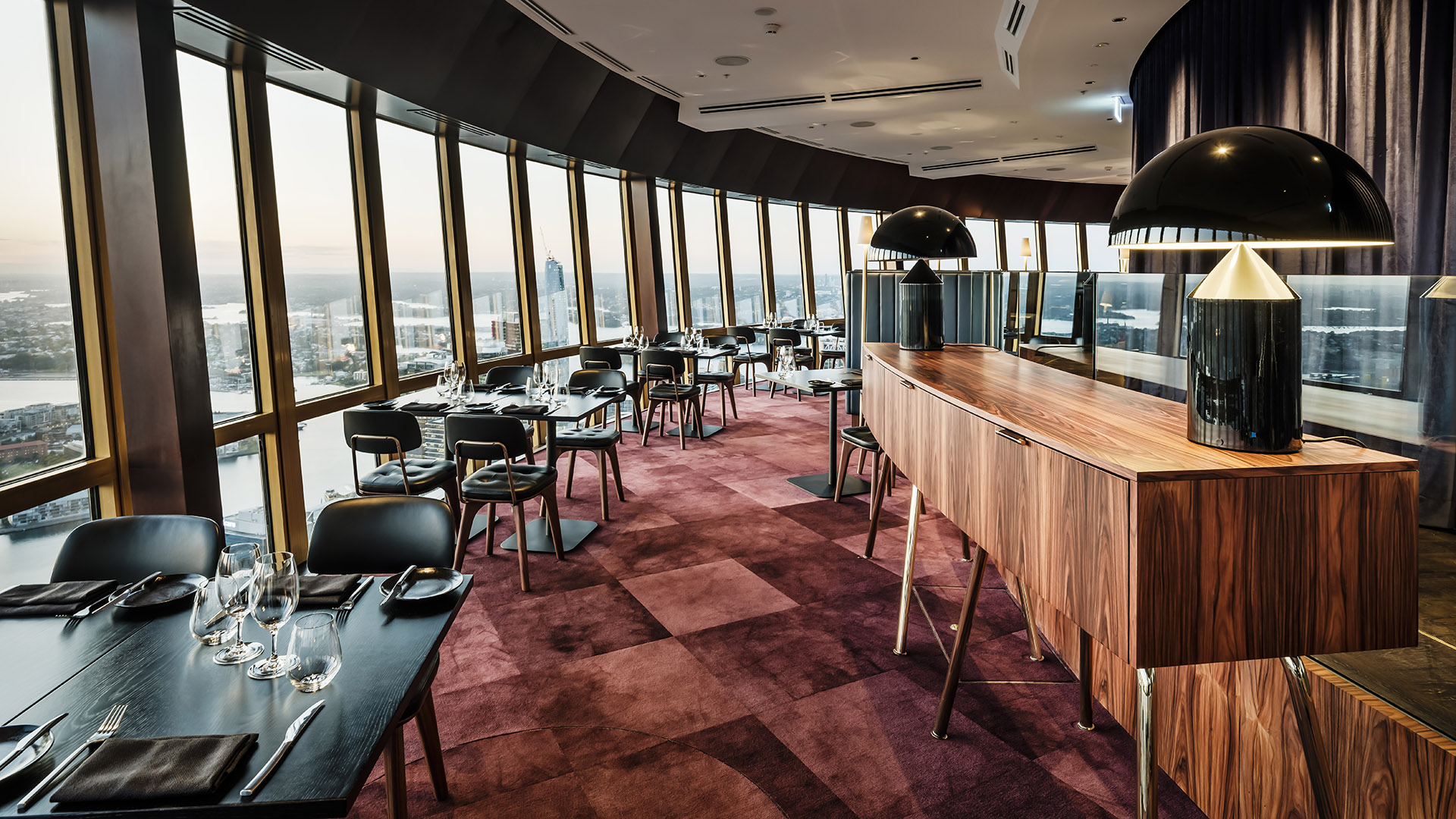 Designed by Neri&Hu, the Utility Chair U from Stellar Works eases diners into every course, providing a comfortable perch with understated brass detailing and solid timber. Featuring a sophisticated take on the ever-popular industrial style, Utility Chair U is refined with practicality in a strikingly modern silhouette that integrates seamlessly into the restaurant's luxurious ambience.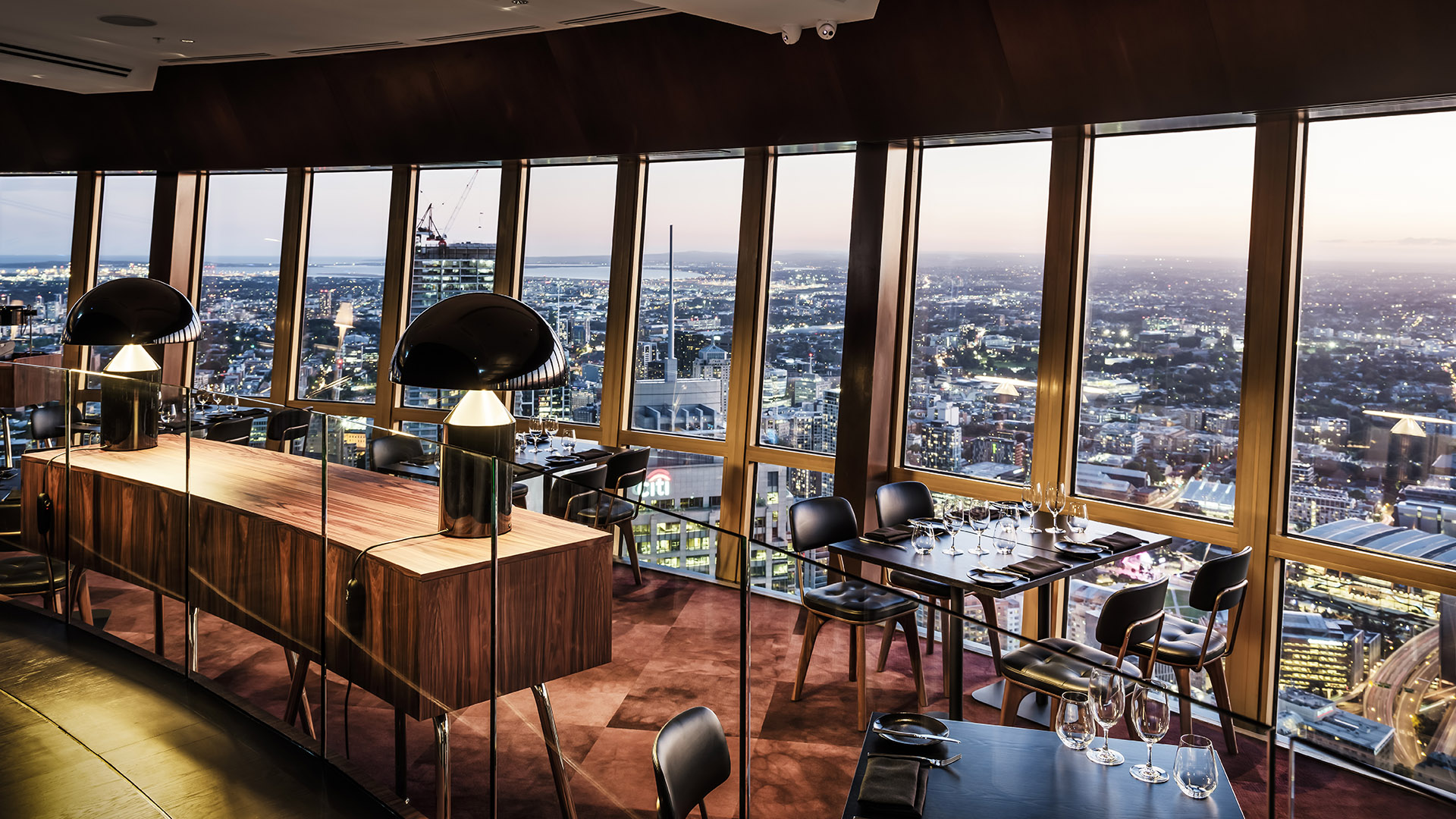 The opulent lighting scheme at Infinity imbues theatricality and intrigue, illuminating the table as each course unfolds. Perched nearby are Oluce's Atollo Table Lamps by Vico Magistretti. A product that is both ornamental and functional at the same time, this iconic luminaire comprises an opaque cylinder with a tapered cone, with a semi-sphere. With its recognisable geometric shapes and its timeless materiality, Atollo redefines the way we perceive light.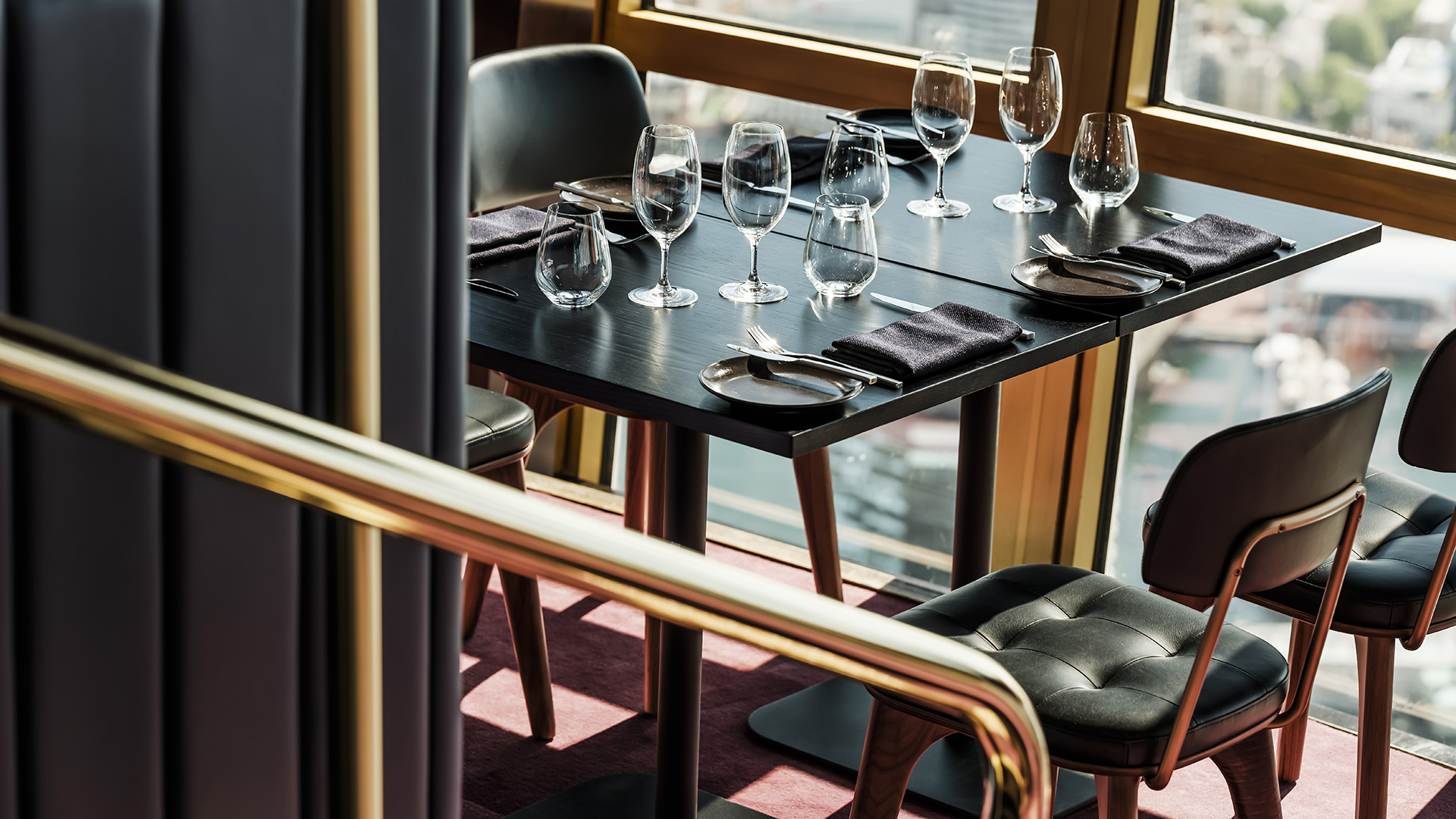 Cherished as one of the city's most sought-after hospitality destinations, Infinity invites locals and visitors alike to partake in a sensorial culinary experience that celebrates the finest flavours and sceneries Sydney has to offer.

Photography by Robert Walsh