The restaurant is just one of the shell-like structures on Bennelong Point that make up the famous Sydney Opera House. The building was designed by Danish architect Jørn Utzon, who got the job when he won an international design competition in 1957.
The Fink Group opened Bennelong at the Sydney Opera House in the breathtaking space designed by architect Tim Greer in 2015. The restaurant has the grandeur and acoustics of a cathedral, in addition to some of the most spectacular views in town.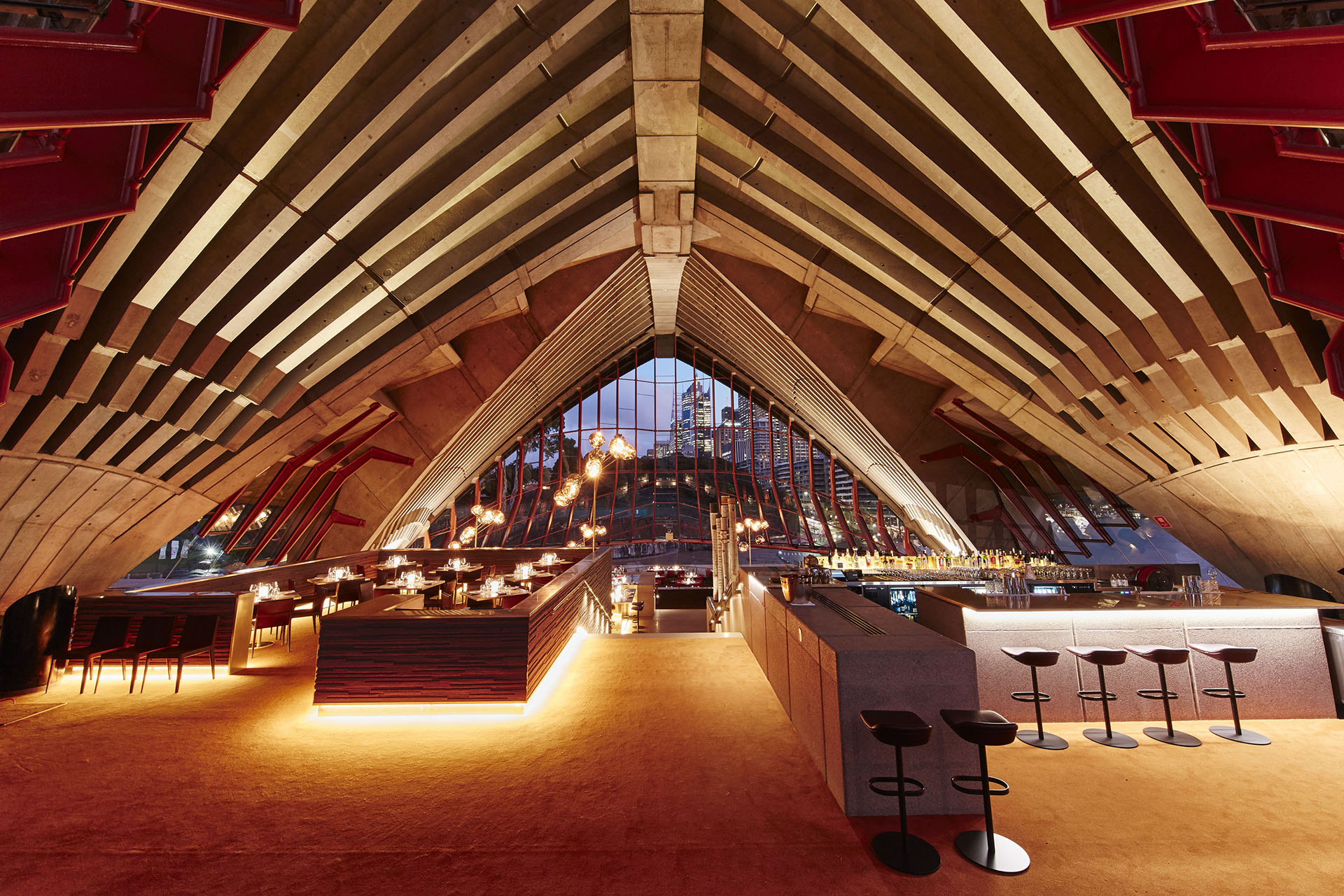 French chef Guillaume Brahimi previously ran Guillaume here. Since then, custom tables made from brass and Marblo (a polymer-based hybrid material invented in the late 1970s) have been installed in the main dining room, along with Light fixtures by British designer Tom Dixon bathe the Opera House's granite and steel in a golden glow. The Melt Chandelier is a series of distorted spherical lights, half-metallised to create an extraordinary optic effect and cast an ethereal luminosity on the restaurant's surroundings adding to the drama of the space.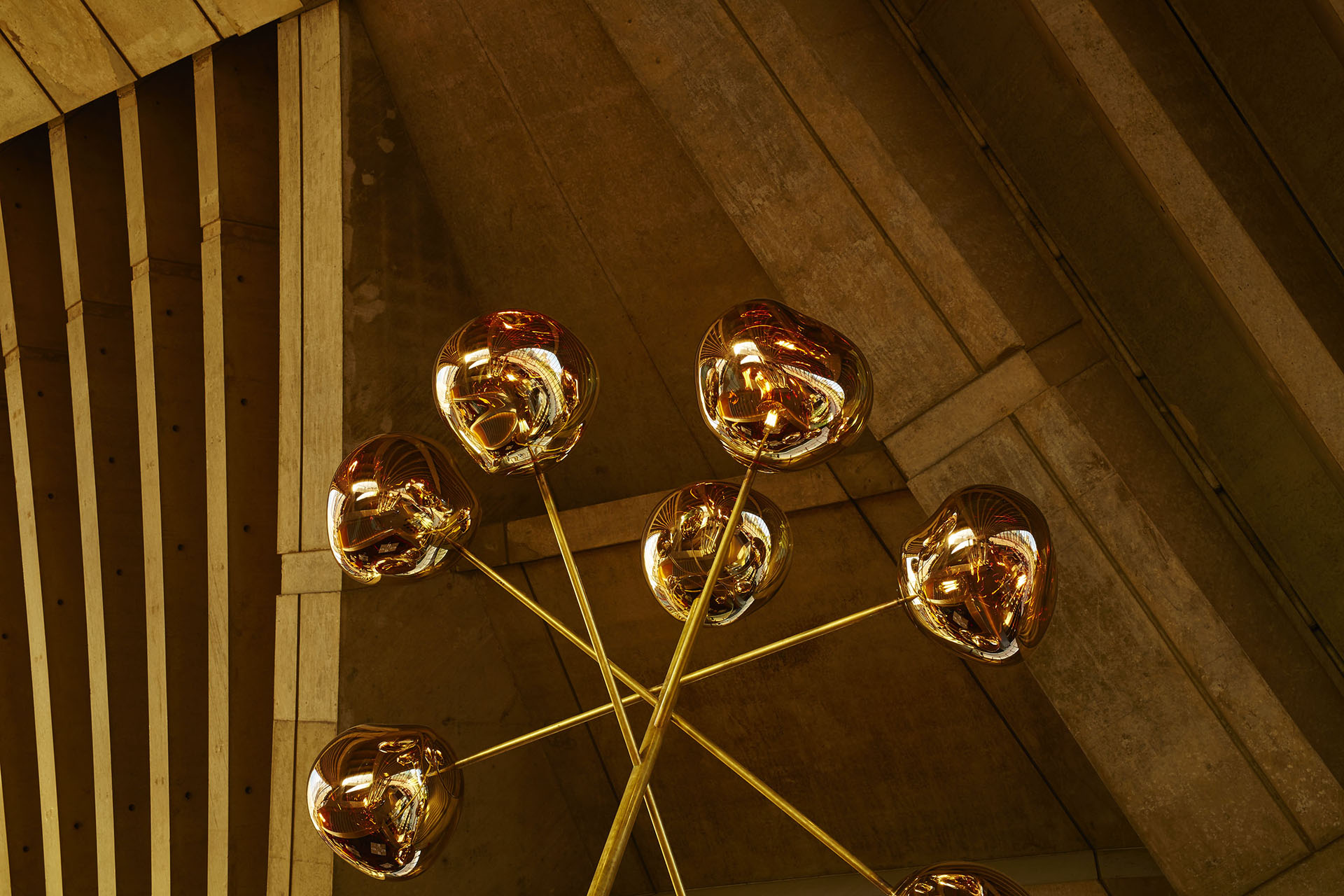 "The new lights have an almost unstable quality, in that they appear to float in space like a constellation " Greer says. The bar has a bright ochre carpet "in celebration of people being excited about going to the theatre," he explains. In the main dining room, the hue is more subdued, allowing the other show-stopping elements—the building's soaring concrete ribs, the view of Circular Quay and beyond—to shine through. Lining the outskirts of the bar, seat a series of custom powder coated Turtle Stools in black by Walter Knoll. The bucket seats are understated design icons, designed by the London duo Pearson Llyod fitting in with the heritage tones of the design approach.

Designed by Tonkin Zulaikha Greer Architects
Photography by Brett Stevens