The building, which brings together academics and staff from veterinary sciences, agricultural sciences, bioscience and medicine and health sciences, was opened in 2019 and achieved world-leading environmental and sustainable certification.
The University of Melbourne's Life Sciences building is the prestigious university's first cross-faculty, specialised learning, and teaching facility.
The University of Melbourne Life Sciences Building involved the delivery of a world-class institution for the Faculty of Veterinary and Agricultural Sciences, Faculty of Medicine, Dentistry and Health Sciences, and the Faculty of Science. Once a 'back-of-house' entrance to the university, the building complements and reflects its surroundings to provide a welcoming place for people to come together each day.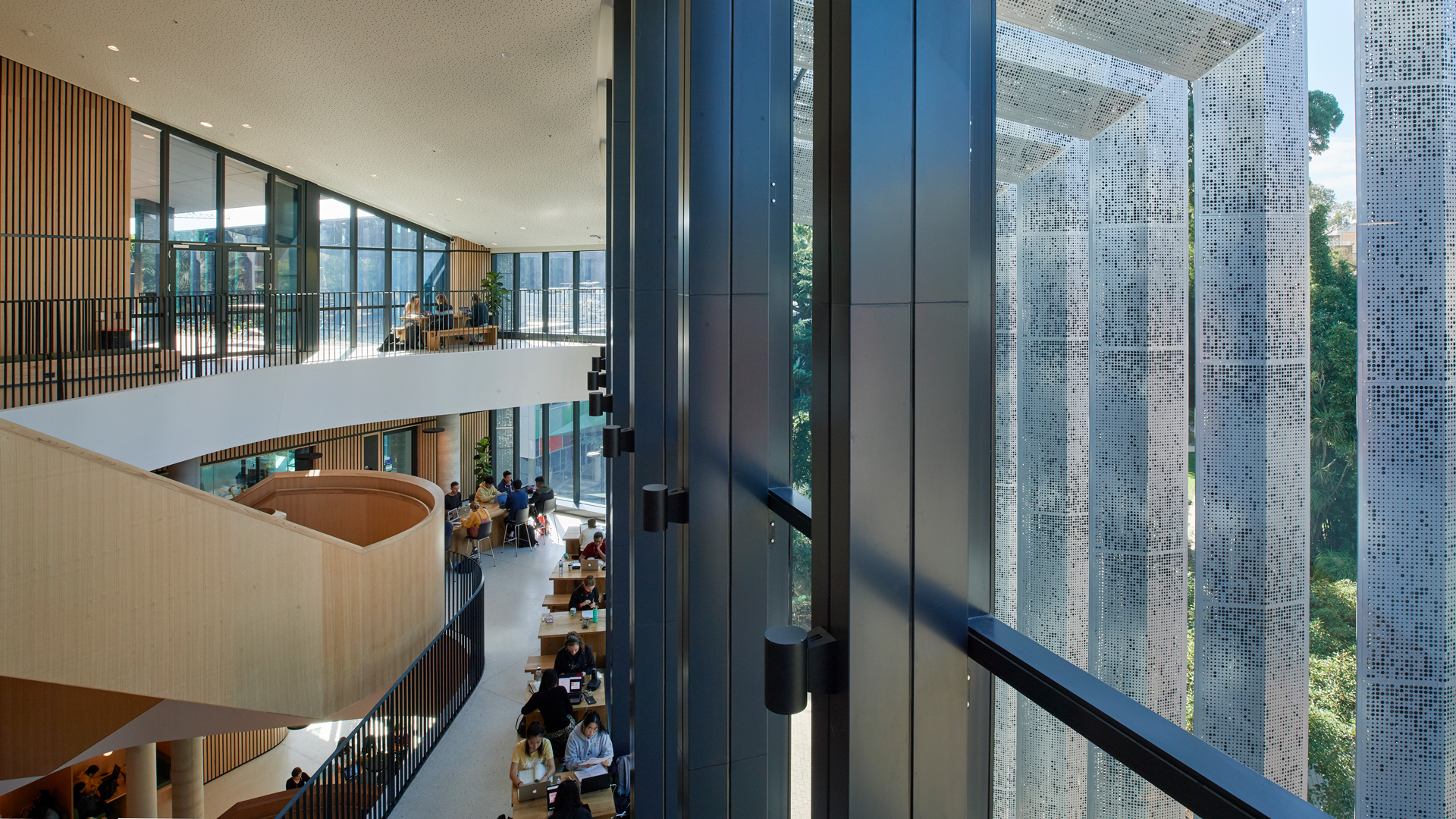 The project included the development of large practical laboratories for the teaching of biosciences, biomedicine, veterinary science, and microbiology as well as spaces for problem-based learning, teaching in small groups, a variety of student and collaborative work areas and accommodation for 100 staff.
Colleges and universities often have space on campus that extends beyond a traditional classroom. Having the ability to accommodate several different functions at any given time within one space, flexibility is provided through innovative equipment selection and configuration. Elegant lines, excellent ergonomics, and unsurpassed ability to create space without taking up space is essential. At Living Edge, we offer human-centred designs - readily and easily reconfigured to any range of needs.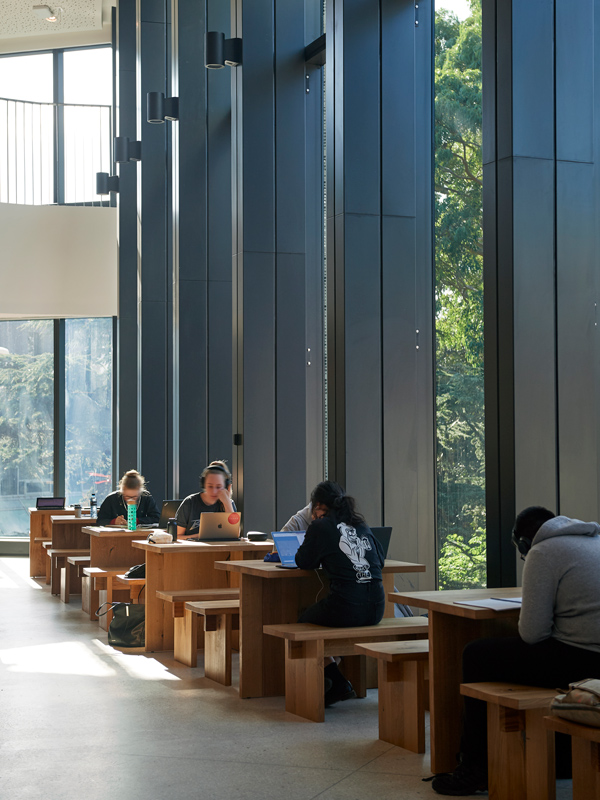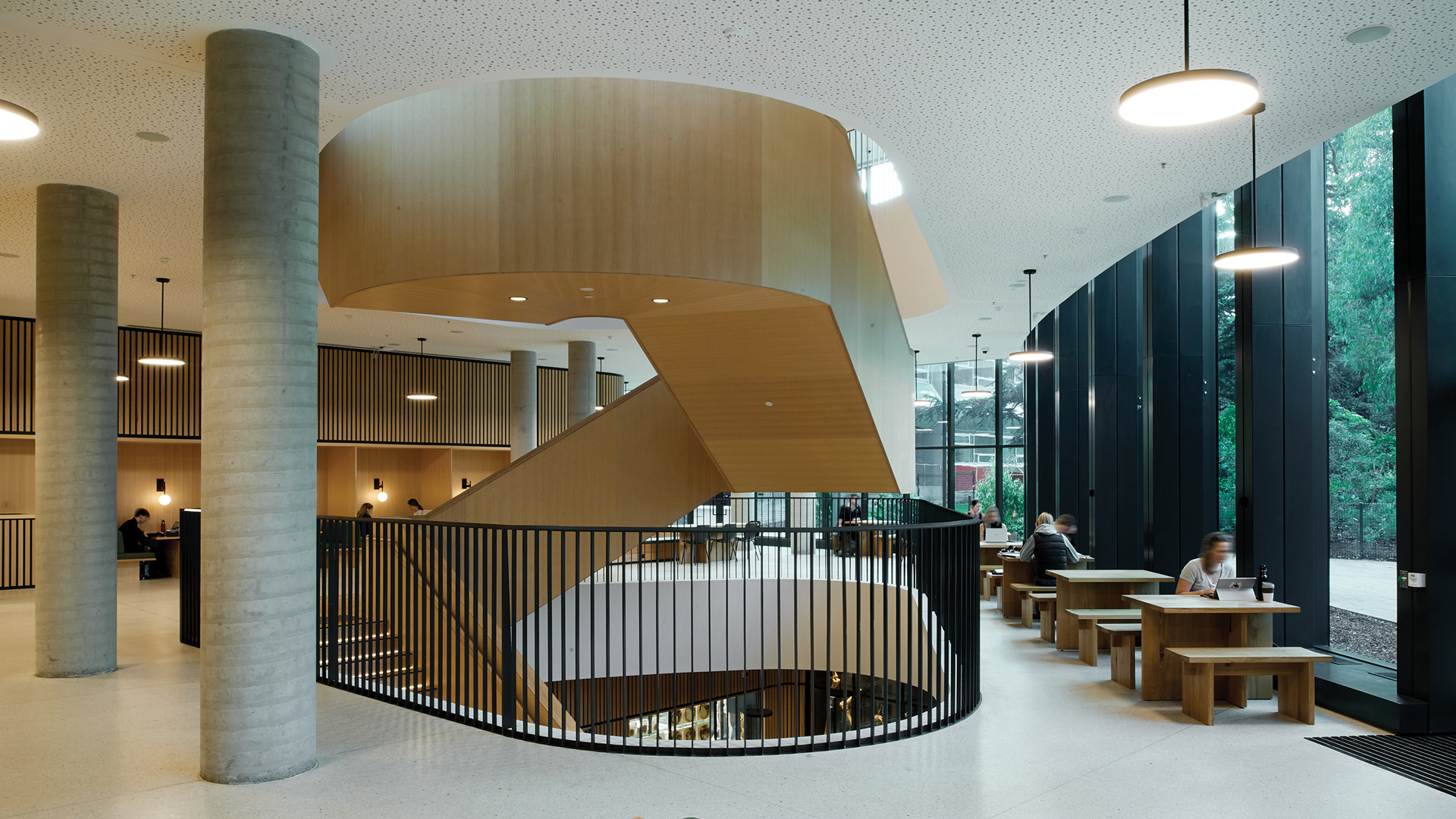 Inside, innovative laboratories and bespoke, collaborative classrooms feature monochrome, minimal detailing that puts the content of the lessons in focus. The informal study spaces rely on warm timber to create social community environments, culminating in the sweeping timber staircase.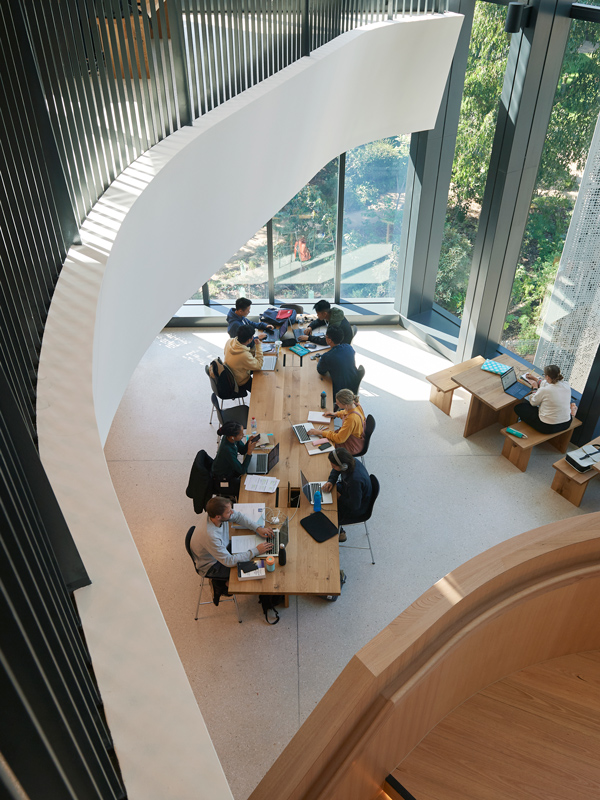 For the project HASSELL engaged Living Edge to specify custom e15 ZEHN tables. The table ZEHN showcases design reduction to create a geometric sculptural appearance. Due to its simple middle leg, which dependant on the length of the table, is symmetrically positioned underneath the tabletop, the usual protruding stilts are omitted. With a solid wood thickness of tabletop and leg of 40mm, ZEHN is available in oiled European oak. Its reduced form enables the table to suit various interiors as a conference or dining table. ZEHN offers seating for up to eight people with a length of 2400mm and up to ten people with a length of 3000mm. The table ZEHN is perfectly complemented with side chairs HOUDINI or THIS. The clearance underneath the tabletop measures 710mm.