Complex curving brickwork and a 'crushed paper bag effect' are quick cues that the incredible Dr Chau Chak Wing Building at UTS was completed by none other than legendary architect Frank Gehry.
Imperative that the lecture rooms were a true extension of the building's identity, Herman Miller Caper chairs were selected as the best match to the bespoke aesthetic.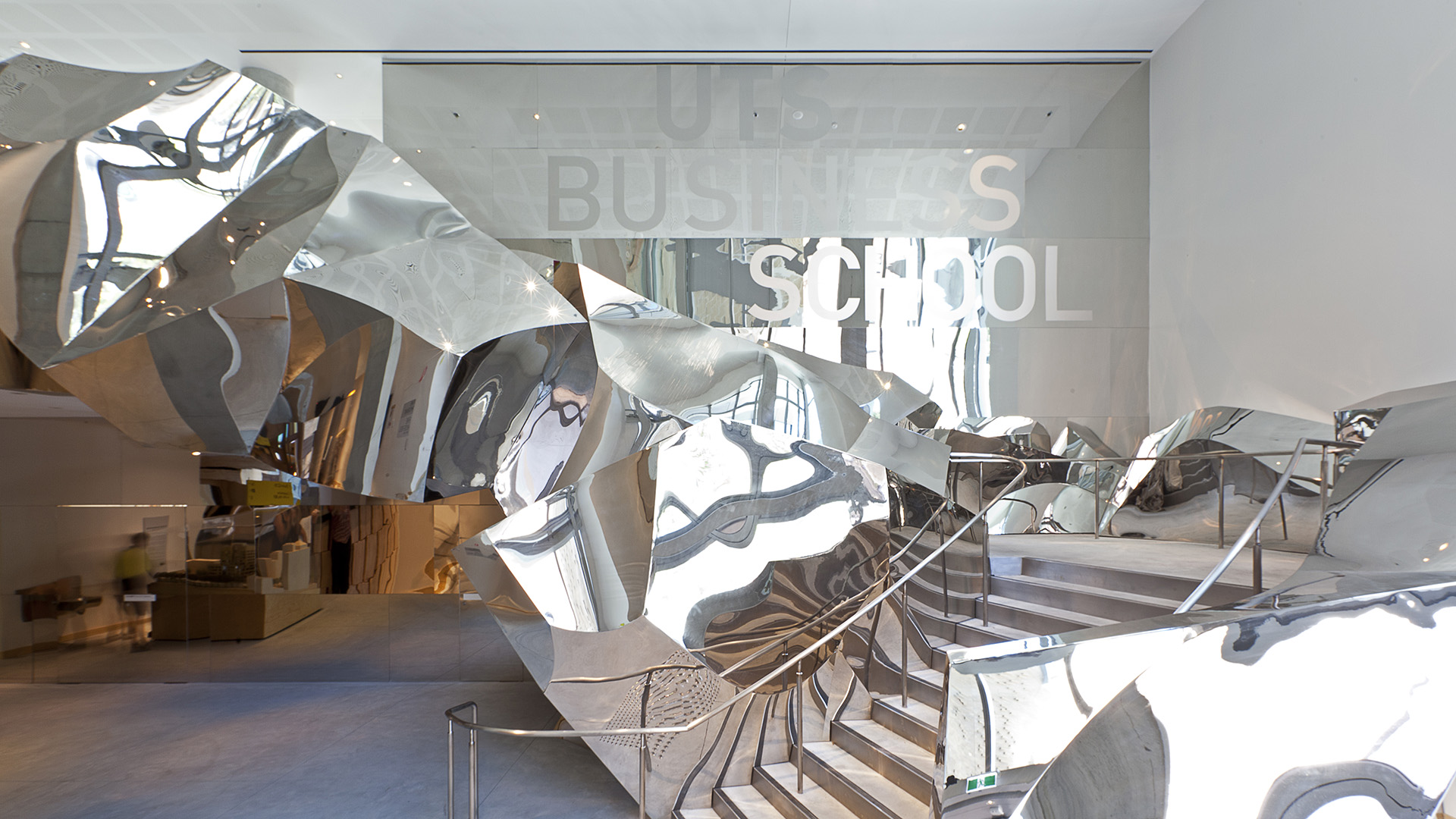 As the first Australian building designed by Frank Gehry, one of the world's most celebrated architects, the Dr Chau Chak Wing Building is a flagship project of UTS's billion-dollar-plus City Campus Master Plan.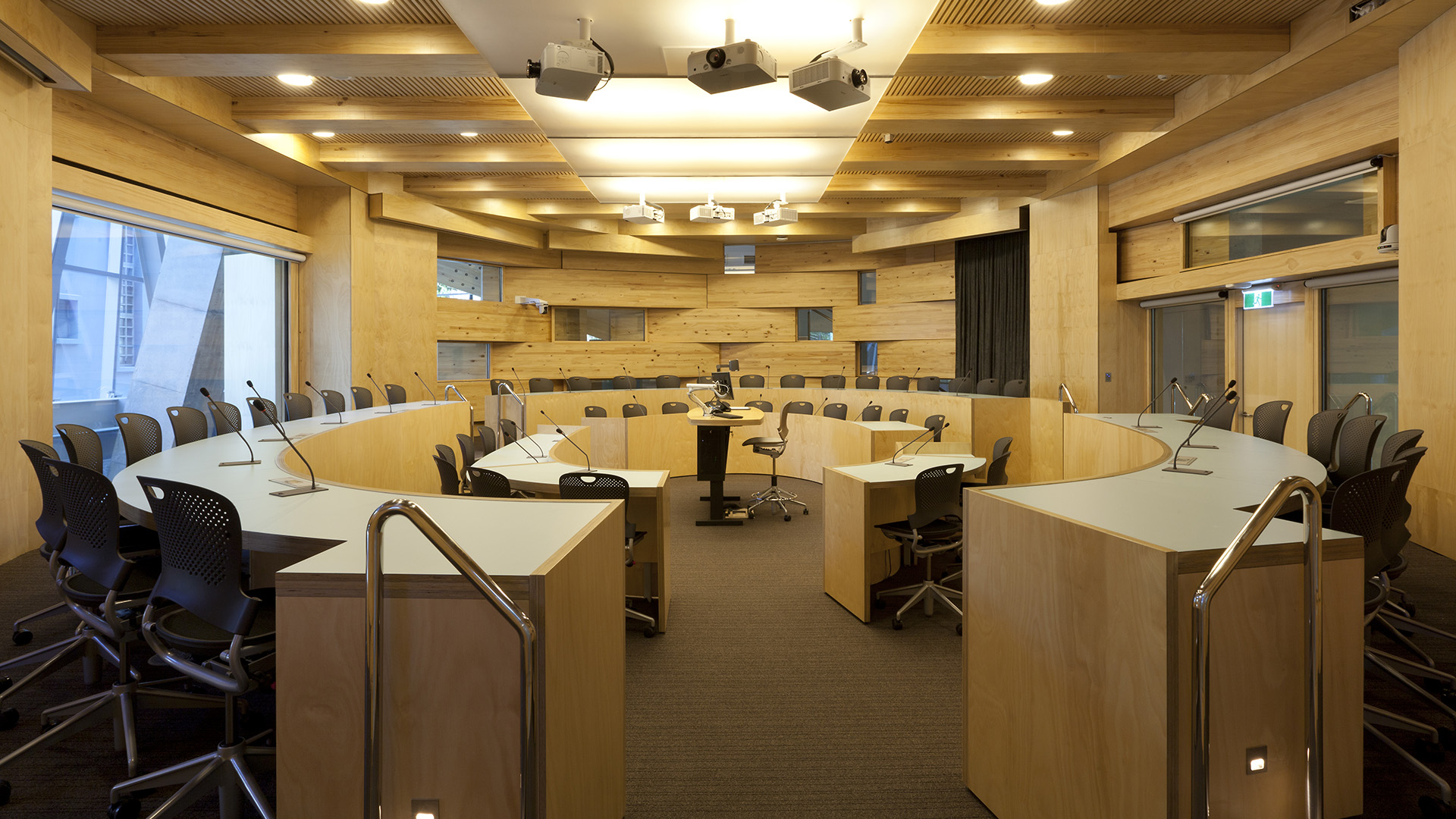 Built for learning, the building was developed to accommodate bustling students and staff, the interior hosts a combination of traditional rooms along with collaborative lecture and tutorial spaces. It provides teaching, learning, research, and office accommodation for the Business School – as well as extensive public spaces – across 11 occupied floors. While it is available to all students, it has a focus on postgraduate and executive education, and bringing UTS researchers together.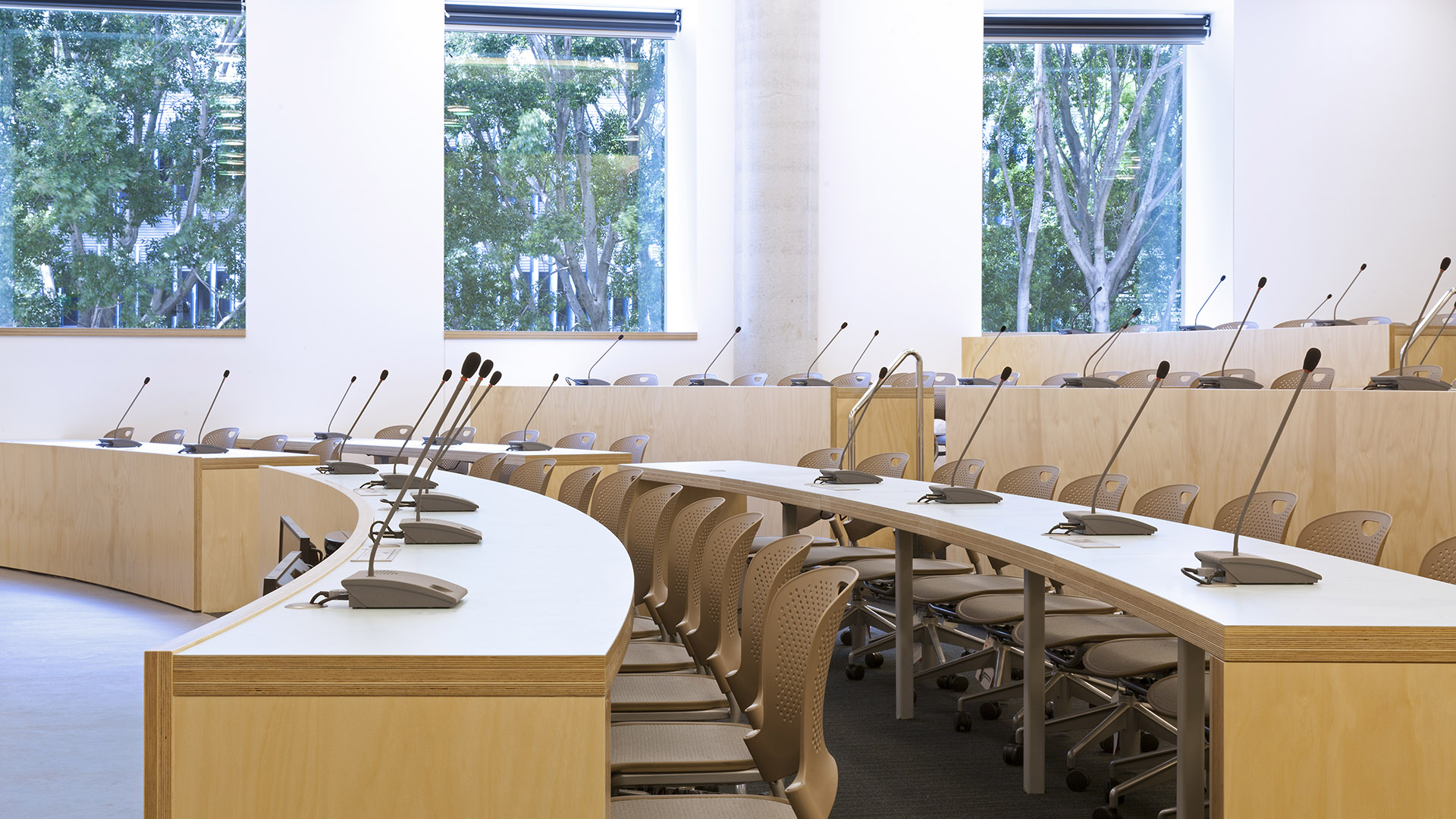 It was imperative that the function rooms were a true extension of the project in terms of student requirements and building identity, considering this, Herman Miller Caper Chairs were utilised throughout for their unparalleled diversity. The Caper family of seating was designed to accommodate high frequency of use lending itself well to student needs, the design is also light weight and easily adapts to the variety of spaces where they might be needed and ready for the tasks required of them.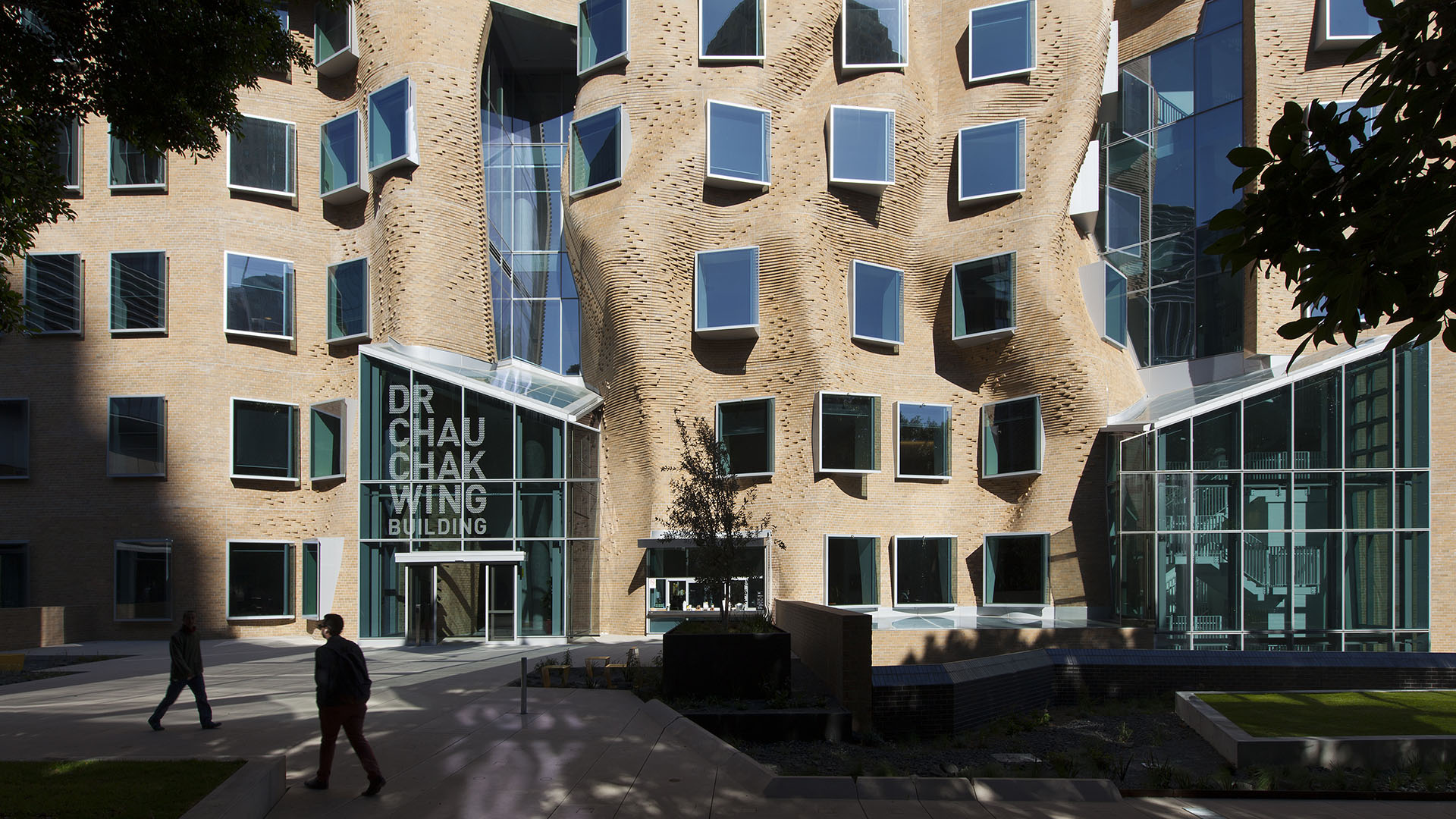 Caper Stacking Chairs are lightweight – the armless version with moulded seat weighs just 4.3 kg – and portable, so they can go wherever you need casual, short-term seating. For space-efficient storage when they're not in use, Caper Stacking Chairs can stack six-high on the floor or fifteen-high on the Caper Cart, where they can be moved conveniently as a group. With optional ganging connectors, they make a tidy presentation space.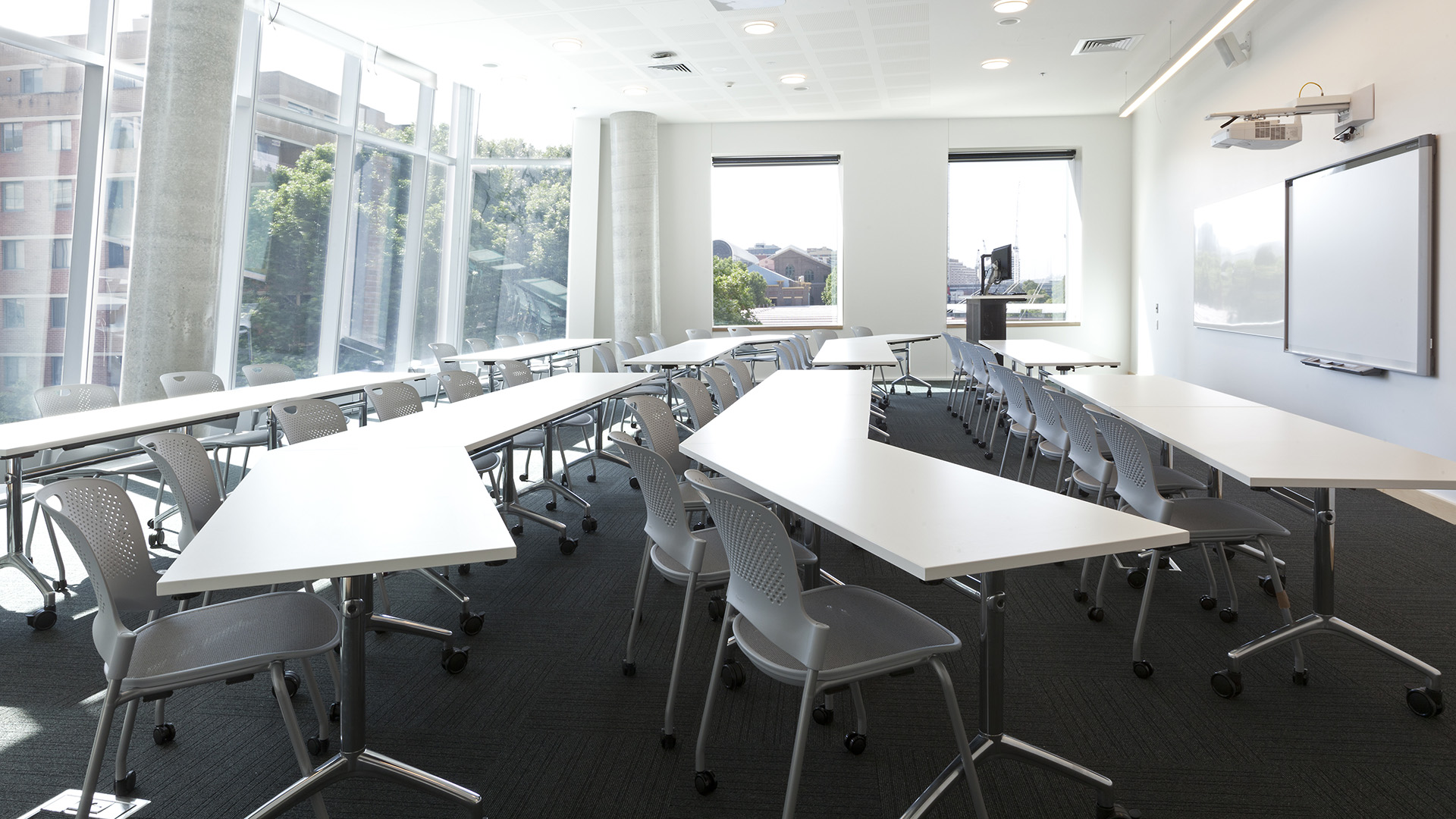 Gehry's concept for the Dr. Chau Chak Wing, named after a UTS benefactor, was in fact a treehouse — "a growing, learning organism with many branches of thought." Made up of a series of towers pulled together around a central core, unique moments have certainly been created throughout the space. What has landed at UTS is an impressive place for learning amongst elaborating brick, an iconic rococo castle.

Designed by Frank Gehry
Photography by Andrew Worssam