Siren is an award-winning interior design firm who work across Sydney, Brisbane, Perth, Melbourne & Singapore. Since 2004 they have successfully delivered more than 2000 projects in the sectors of workplace, retail and hospitality, multi-residential developments, alongside new builds, refurbishment and upgrade projects. Siren believes that interiors have a big role to play in happiness, well-being and productivity and that good interior can make or break a business.
The Siren Design team is host to experts in the field, delivering cutting edge, intuitively, experiential and culturally aware spaces.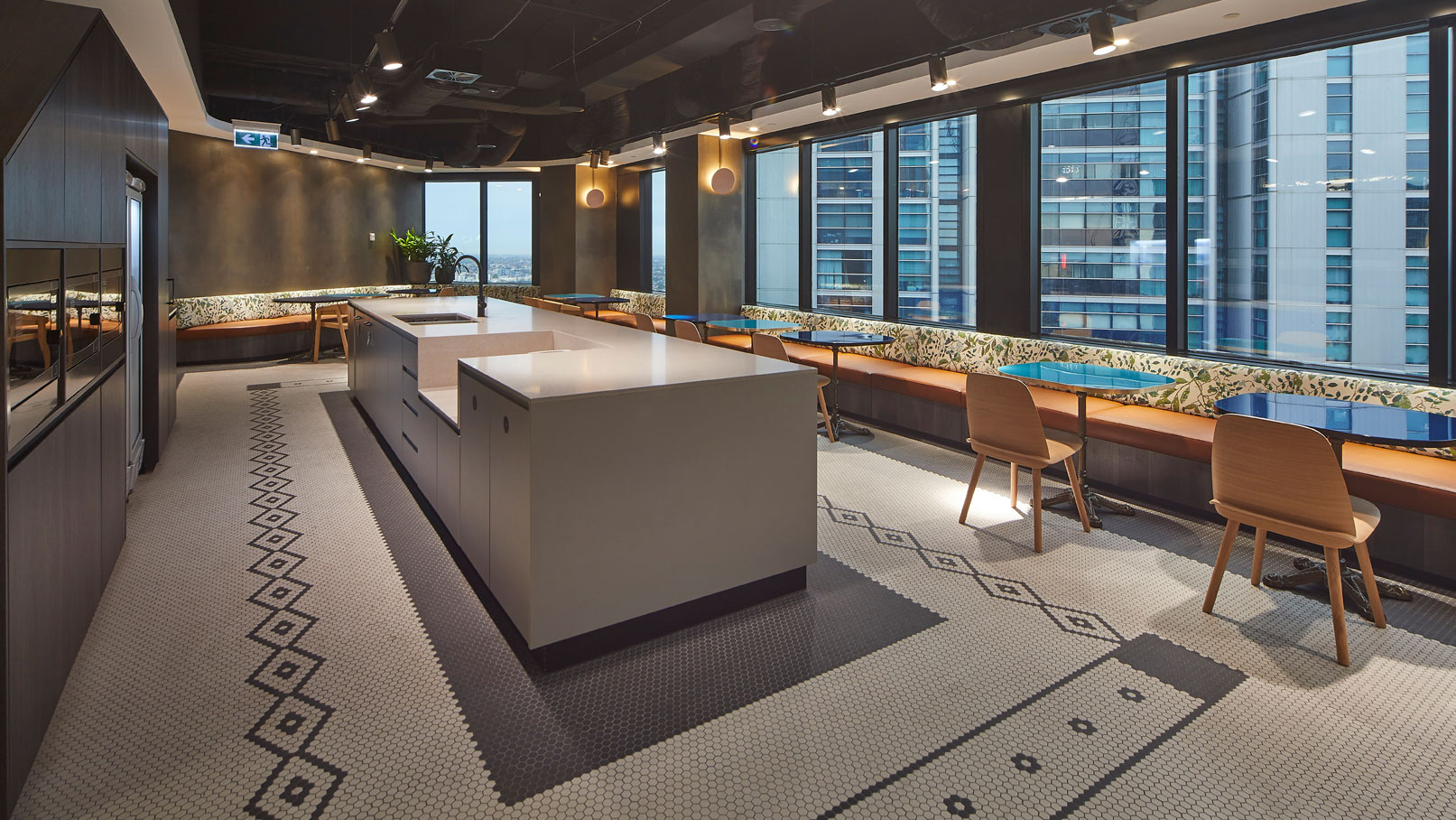 Located in the centre of one of Sydney's most dynamic, vibrant and creative precincts, 580 George Street includes 33 floors of commercial office space with three levels of retail, all linked by a pedestrian underpass to Town Hall railway station. For NBCUniversal's relocation to 580 George, they chose Siren to design the interior. Siren worked as the sole design consultants on the project, supported by the project manager from CBRE as well as other consultants including Aston Consulting for the building services.
The brief was to create a highly functional and agile space, this was to be based around reducing physical workplace barriers and focus on optimizing the workplace experience, in also ensuring there was room to evolve and grow. NBCU wanted an open plan design that utilised natural light, matched their current global corporate identity and encouraged connection and collaboration while leveraging cutting edge technology within workspaces and a state-of-the-art Theatrette.