Architects Nexus Designs took inspiration from the sinuous lines, exquisite manufacturing, and incomparable vision of Rolls-Royce in the design of their flagship Melbourne showroom. Located at 420 Swan Street, Richmond, the space exudes luxury from every angle.
Designed by Nexus Designs, the Rolls Royce Melbourne showroom is streamlined, highly detailed and precise.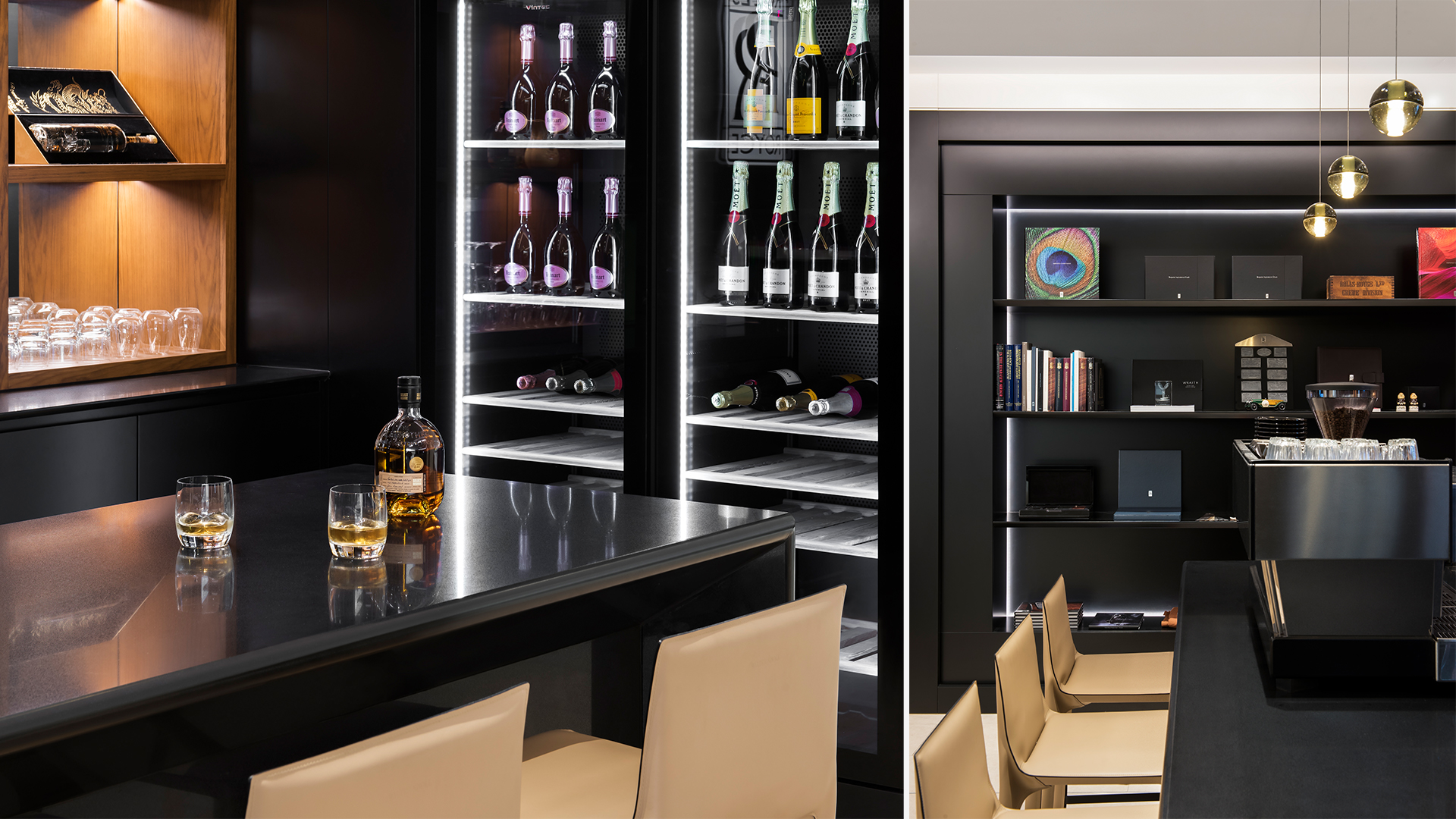 As the largest Rolls-Royce showroom in the Asia Pacific region, the architects spared no expense, creating a bespoke lounge, a full-service café, and a thoughtfully stocked bar. The showroom seamlessly flows from Atelier, where your bespoke Rolls-Royce vision is brought to life, through to the bar adorned with sleek black joinery housing historical merchandise and memorabilia.

The architects opted for an expansive north-facing frosted glass façade providing an ethereal glow across the six-car white-on-white vehicle display upstairs, and the vehicle showcase located one floor below.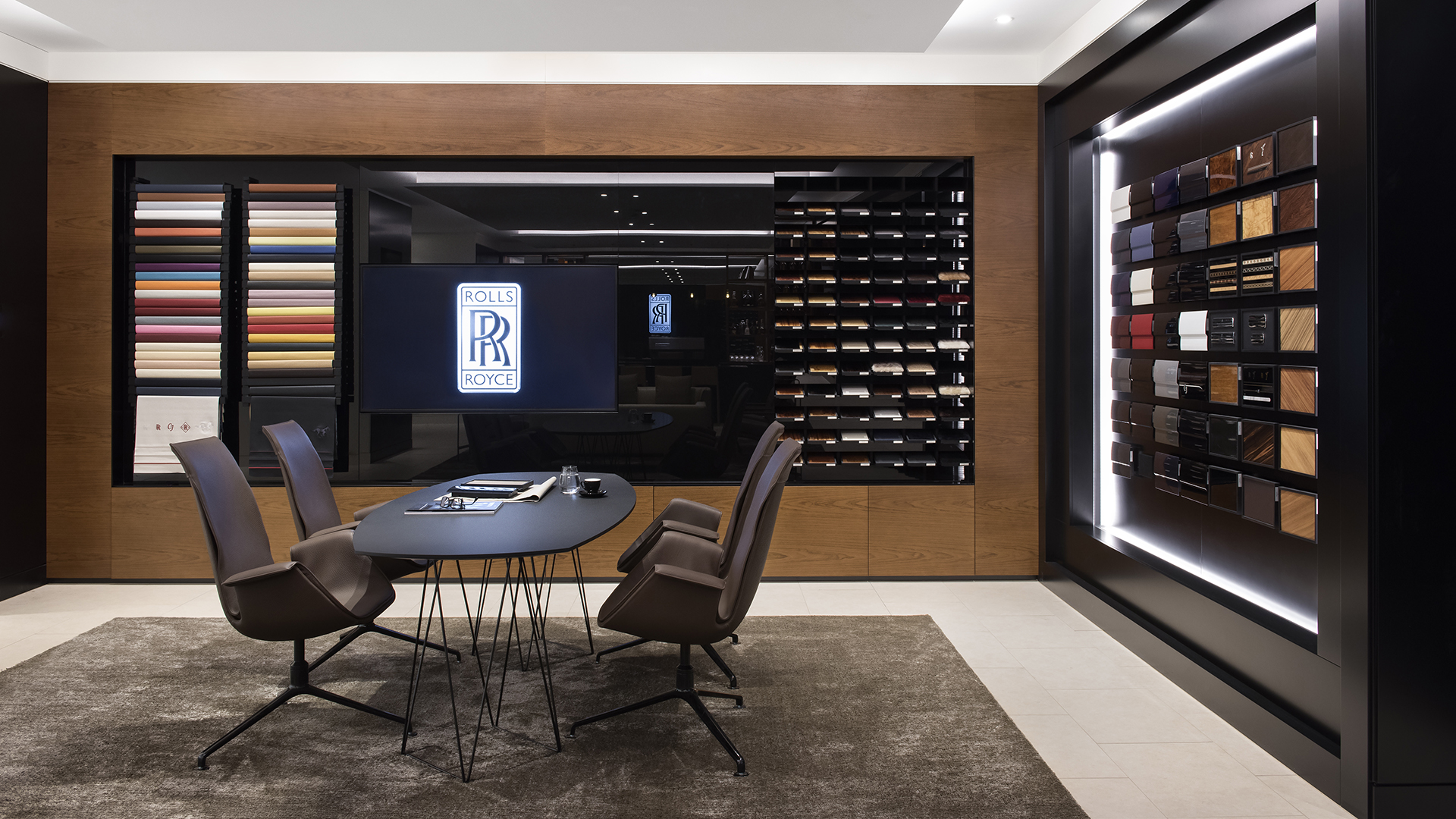 As the largest Rolls-Royce showroom in the Asia Pacific region, the architects spared no expense.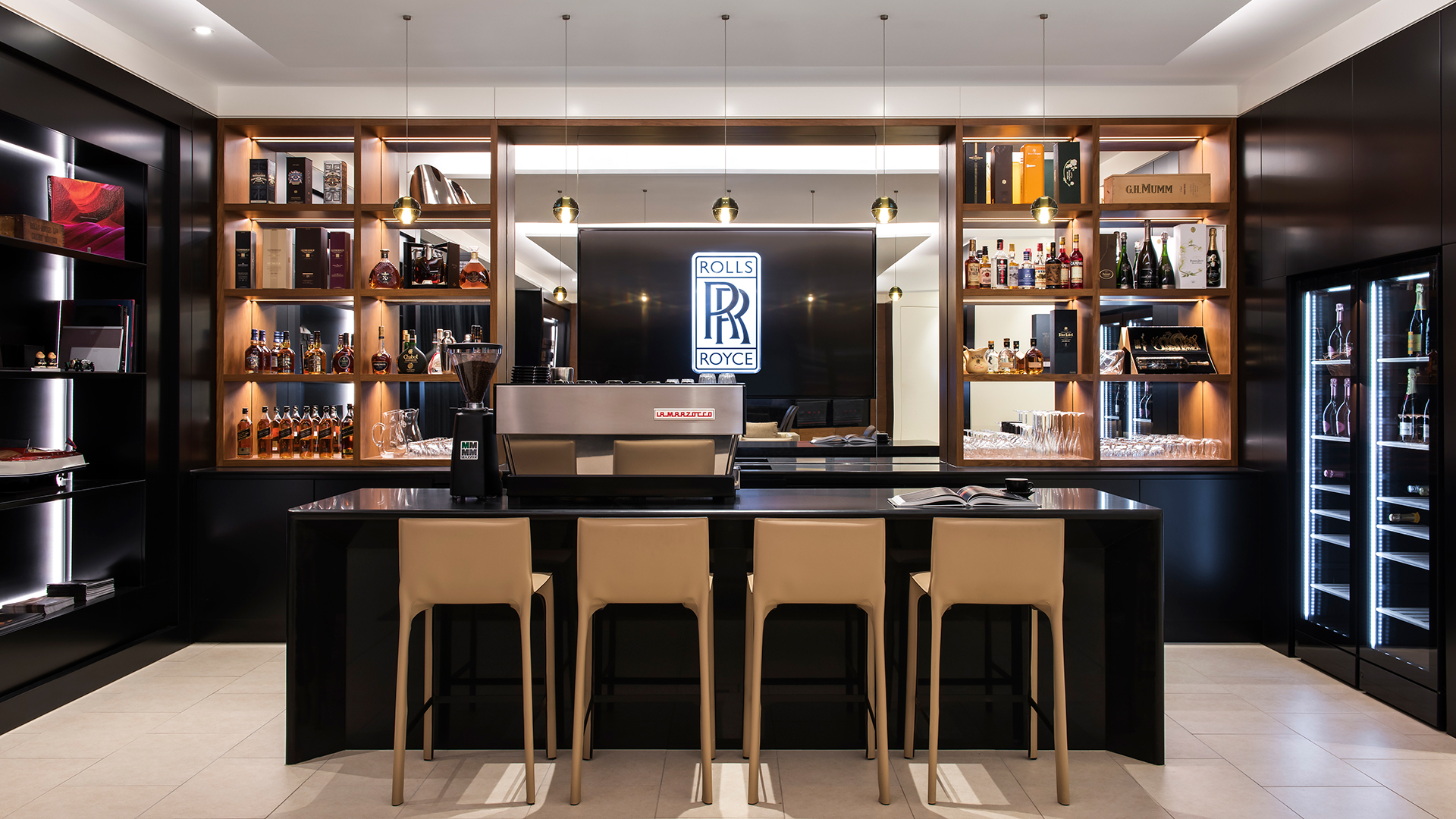 The Handover Lounge is the hero of the showroom, where cars are theatrically unveiled against leather-clad wall panelling and custom ceiling lighting. It's here in the lounge that car buyers can take advantage of the in-house vehicle customisation services, as well as the cosmopolitan bar.

Starkly minimalist in its design, the lounge is complemented by a range of Walter Knoll pieces such as the Fabricius chairs and the Jaan Living sofas. Specified in a luxurious brown leather, the Fabricius chair features a slim-line profile with sleek metal armrests that frame the slide-in shape.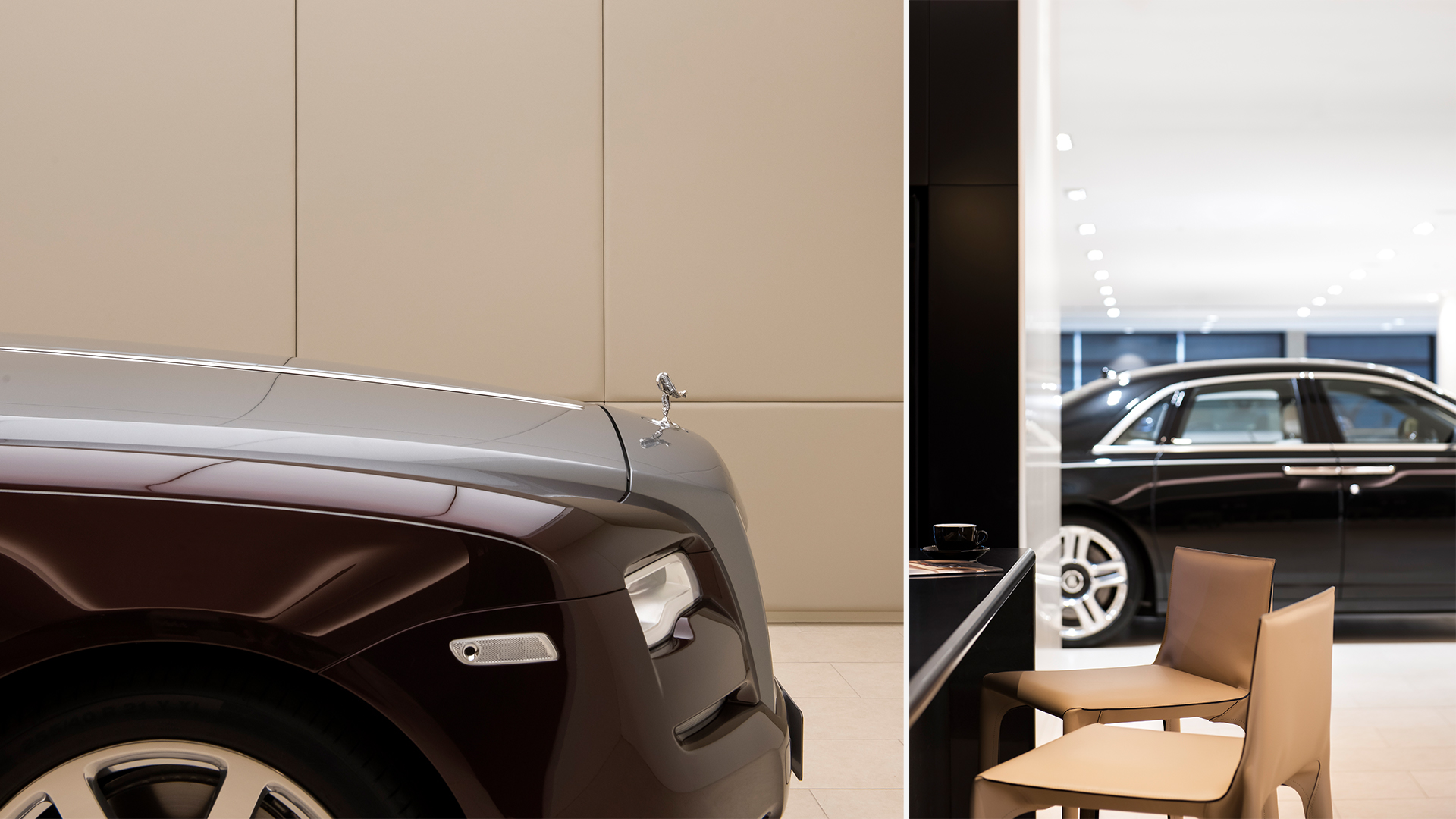 Accompanying the Fabricius armchair is the iconic Jaan sofa in an off-white leather, a compact cube that floats on elegant legs in a balanced harmony of lightness and weight.

Combining the tradition of Scandinavian design and functional aesthetics with the charm of casual seating comfort, the Walter Knoll pieces deliver a powerful aesthetic that seamlessly aligns with the prestige of the Rolls-Royce name.