Working with the pre-existing structure to adapt and reconfigure the space to suit a family of seven, the architectural duo found ways to bring light and timeless modernity into the home whilst maintaining the original heritage features.
Robson Rak's recent project in Balwyn pays homage to the architectural history of a classic 1930s house in Melbourne's east.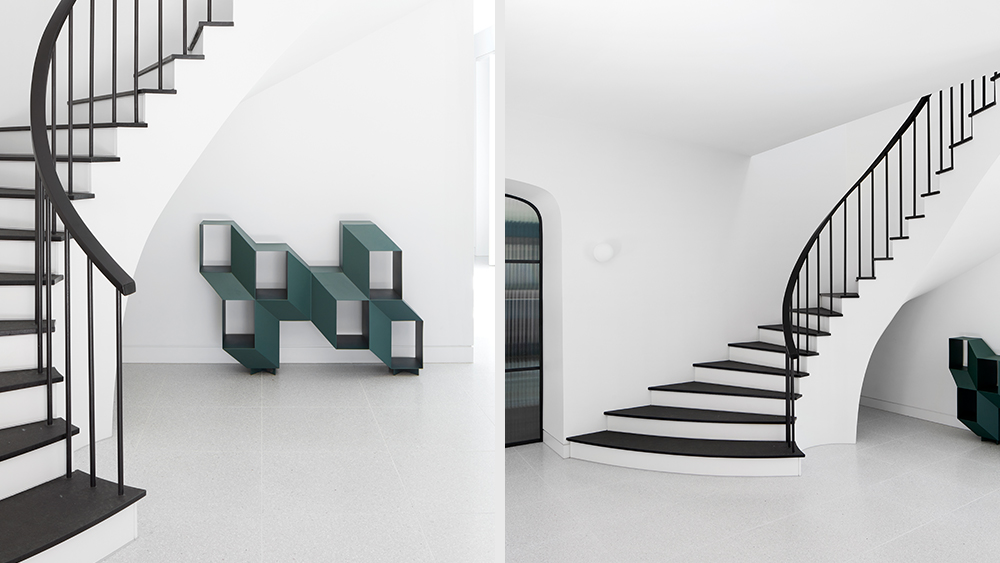 Situated within a leafy green Melbourne suburb, Balwyn House is a contemporary family home with a beautifully detailed heritage-protected façade. Robson Rak meticulously considered their approach to marrying the heritage architecture with a contemporary fit-out, introducing 'strong sculptural forms to contrast against the original house,' architect Chris Rak says.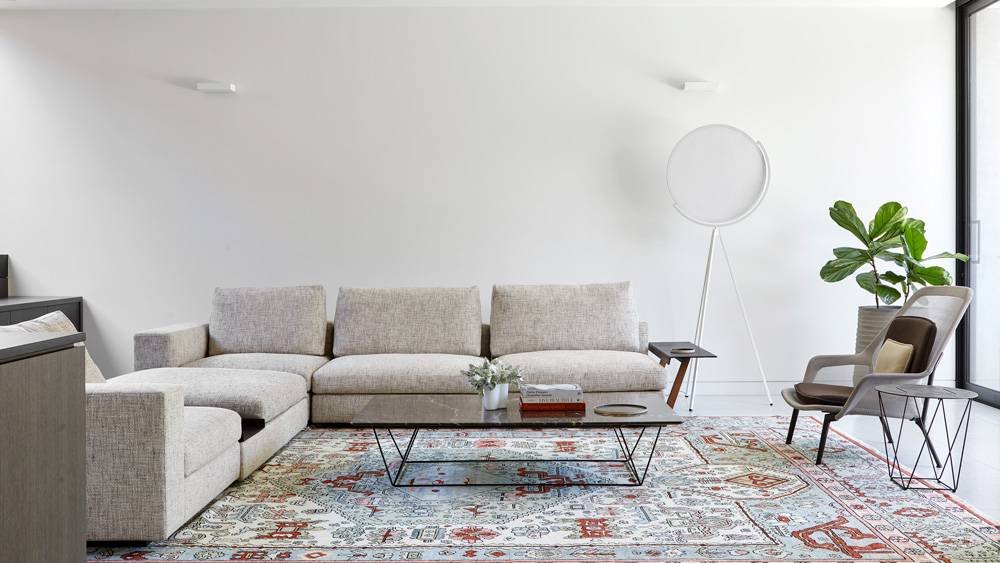 The key brief here was to enlarge the footprint of the home whilst maintaining its character. Recycled bricks to match the original red clinker-style bricks were used to clad the extension, creating cohesion between the old and the new. The new extension features a zinc-clad rectangular form with a concrete awning that extends over the back terrace, creating a partially covered outdoor seating area overlooking the garden, illuminating the main living areas with natural light.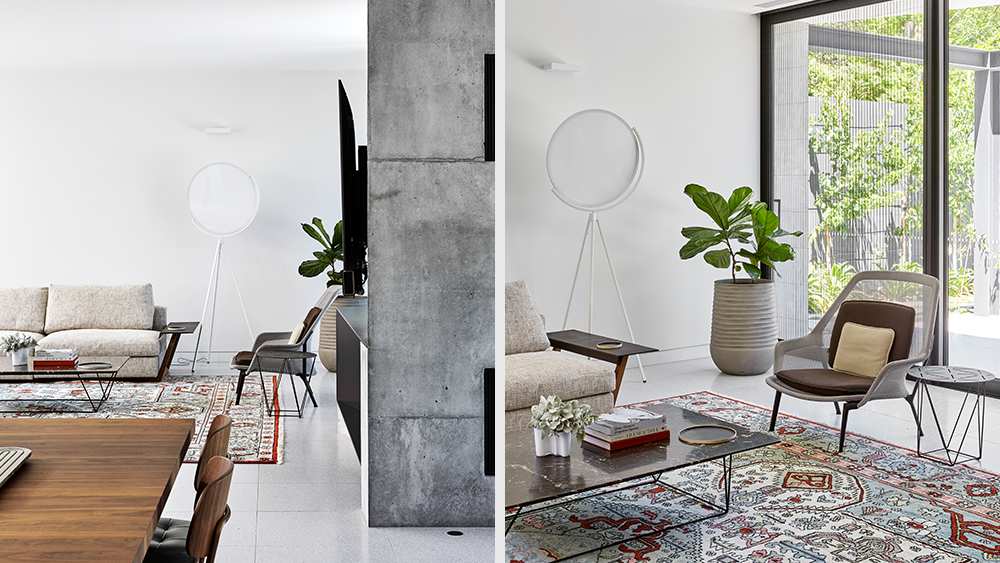 An open-plan, spacious kitchen and living room was imperative to suit and house the family of seven that resides in the space. The project's refined, muted colour palette makes the ideal backdrop for the Walter Knoll Living Landscape Sofa, which offers a range of configurations, perfect for the large family. Standing gracefully alongside the sofa, The Flos Superloon Floor Lamp perfectly assimilates with the design aspects of the room and offers a warm glow for evenings hosted in the communal space.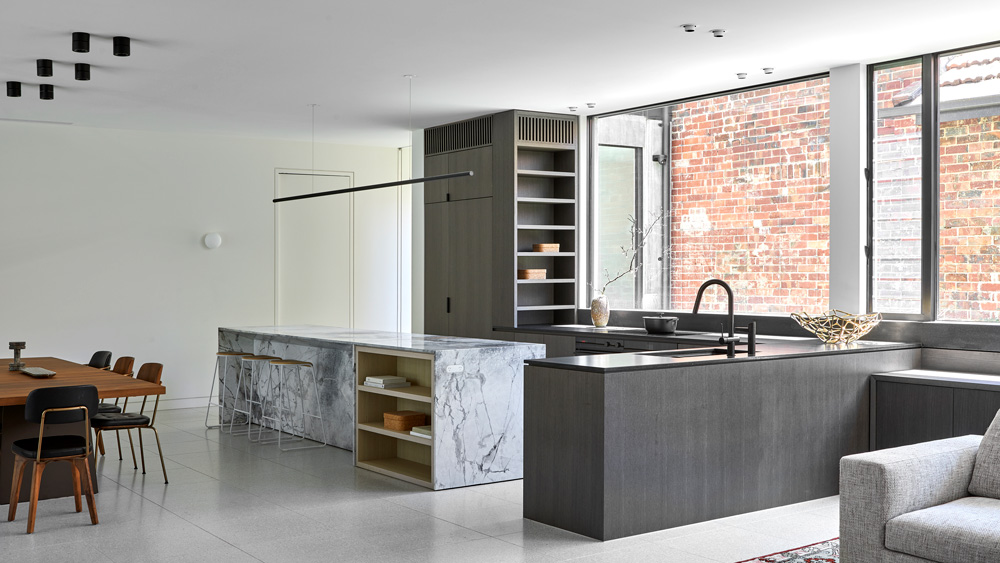 The room's design is monochromatic, with pumice-coloured tiled flooring, grey-marbled kitchen countertops and concrete features acting as room-dividers in the open space. This subtle, urban colour and textural palette acts as a prime backdrop for the Walter Knoll Oki Table which brings warmth to the cool grey-scale interior. The Vitra Slow Chair, with its smooth, curved contour and knitted, translucent cover pairs strikingly with the streamlined, angular design of the kitchen space.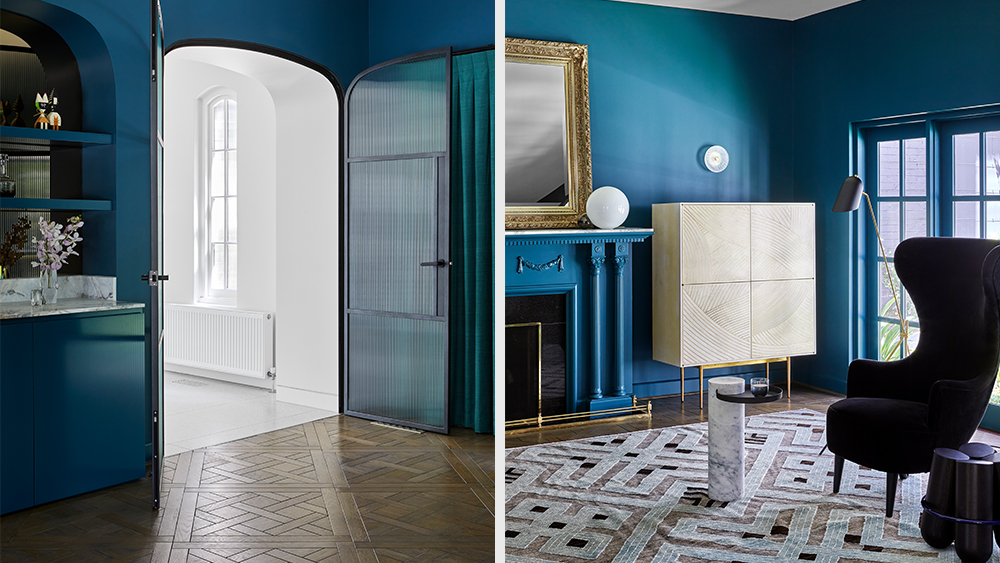 Within the formal living room sits a La Chance Bolt Stool, acting as a piece of modern art, a refined sculpture which is as pragmatic and ergonomic as it is decorative. The luxurious space, with its ornate fireplace and gold Victorian-style mirror, is modernised by the character of the Bolt Stool and Flos Copycat Table Lamp.