Located in the old Ansett headquarters - hexagonal building on the corner of Swanston and Victoria streets, the property development company had recently overhauled the public space of the building, and they wanted their headquarters to get the same treatment: an office that looked more like a home or hotel than a typical workplace fitout.
PDG's new head office was a chance to think differently about workplace design – this was an exciting collaboration with a valued, long-term client.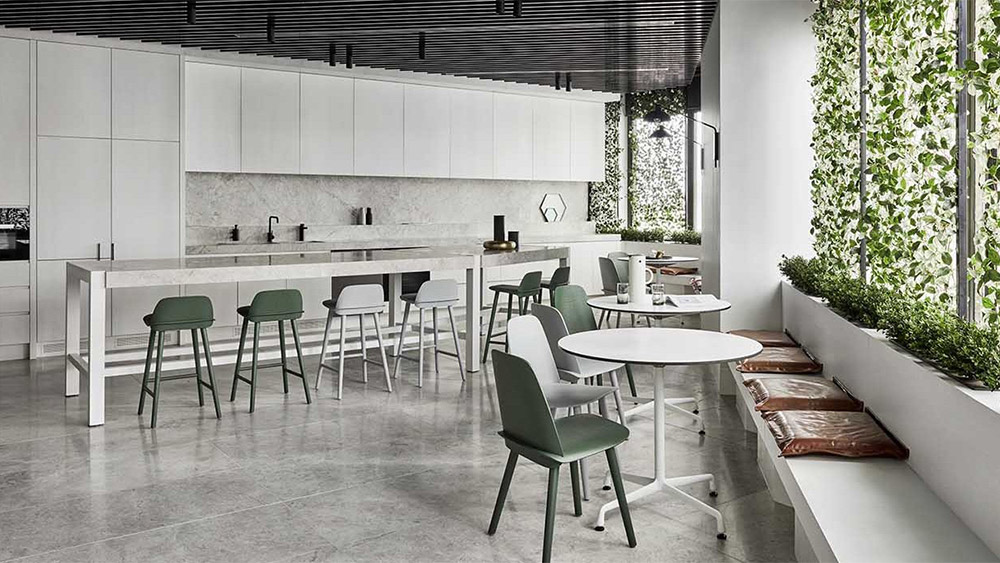 Paying tribute to PDG's emphasis on high-quality projects and lasting relationships, the concept teased out the subtle sophistication of the tailored suit – made to fit an individual's exact proportions using the finest fabrics, with every last detail considered, from the hand-stitching to button selection.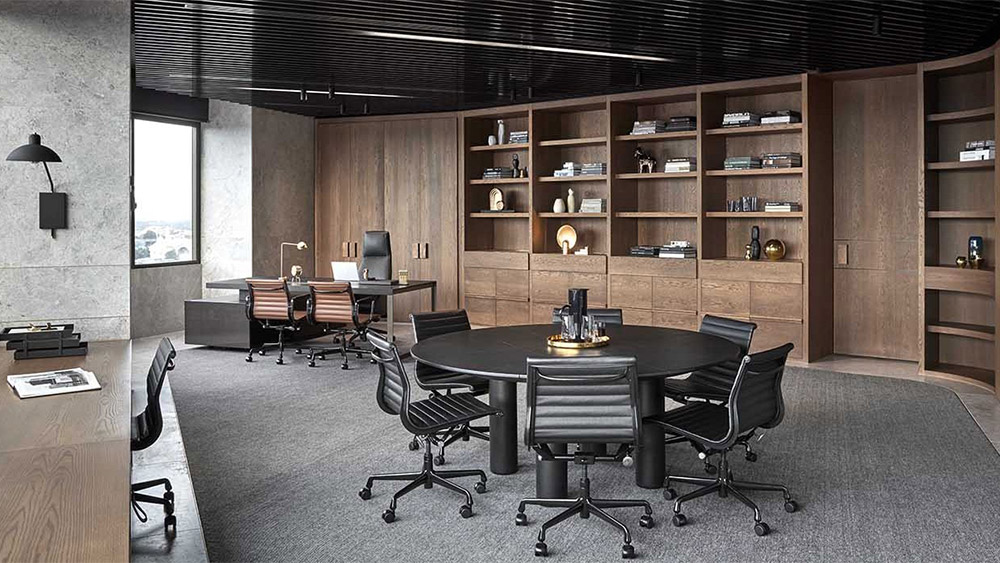 The design is split into three main areas: the entry and reception, Managing Director's office and the workspace. The proportions of the grand reception area invites you to experience the entry's contemplative luxury, from stone floors to the curved geometries contrast with the hexagonal floorplate's sharp edges. Surfaces are a sophisticated mix of textured materials in black, white and tan accented with black or walnut tones. Features add points of intrigue, such as the brass datum running across the textured stone wall cladding or the stone slab borders between each section of the floorplan, which mirror the wall's curve.
In the workspace, the bespoke suit moves to a more relaxed fit, with a brighter palette that keeps the strong, contrasting tones. All desks are set off the perimeter and positioned perpendicular to the windows, enabling better circulation and democratic access to views.