Australia's west coast continues to drive innovative approaches to architectural and design sustainability with the arrival of Mia Yellagonga: the city's new headquarters for Woodside. As one of the first projects in Western Australia to achieve a 6-Star Green Star rating from the Green Building Council of Australia (GBCA), Mia Yellagonga offers a workable design solution that holds highest sustainable performance and impact possible in complete balance with the need to achieve commercial imperatives for this Australian oil and gas energy provider. As part of a broader initiative spearheaded by Woodside to offset and improve the company's carbon footprint, these new headquarters offer critical value opportunities for sustainability reduction strategies in the years ahead.
Perth's new Woodside Headquarters takes 'leading by example' to the next level – combining advanced sustainability operations with direct commercial imperatives.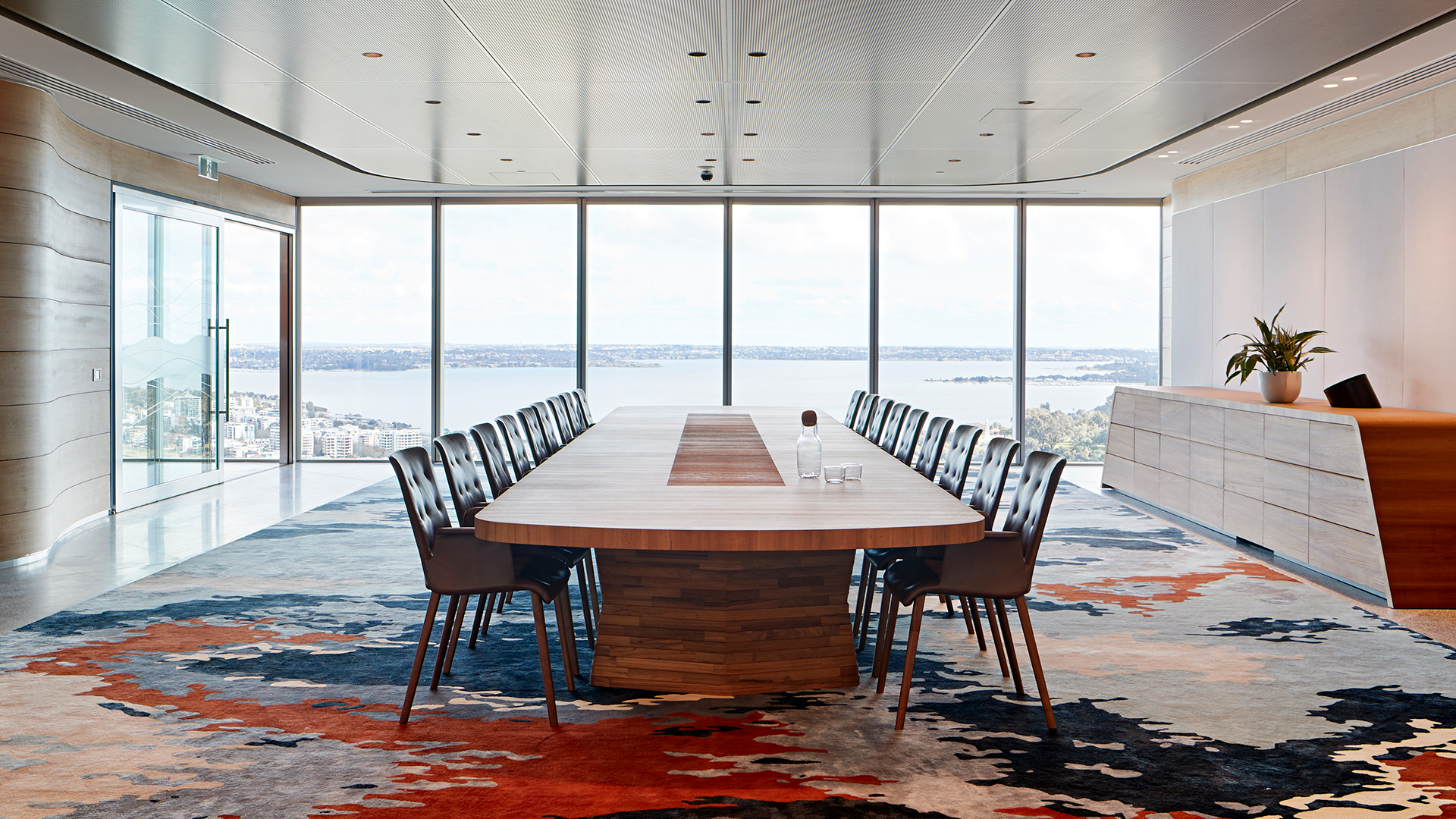 Having already established a global presence, Woodside is now committed to becoming a leader in affordable and sustainable energy. In working alongside such a likeminded company, Living Edge was proud to collaborate on this build and dive deeper into our commitment to become more conscious of our ecological impact, reduce our carbon footprint and promote greater awareness and education surrounding end-user health and wellbeing.
Designed by Cox, Woodside's new headquarters show a pioneering approach to acoustics, lifecycle assessment and extensive wellbeing operations. Unispace Architects', explained that collaboration was the backbone of this project – a collaboration that brought Living Edge directly within the purview of ensuring the sustainable specification and ongoing performance of the build's interior spaces: "As a designer, you then have to think what are the mechanisms that can actually do that," says the firm. "And that's much more than creating meeting rooms."