With 14 storeys, 12,440-square-metres and breathtaking views of the nearby Darling Harbour, the new address is an apt representation of the bank's success in Australia, all the while respecting the inherent heritage, thanks to a culturally sensitive fit-out at the hands of Group GSA.
For this global financial institution, moving its Australian headquarters to a stand-alone building at 140 Sussex Street in Sydney's CBD was an opportunity to create a landmark.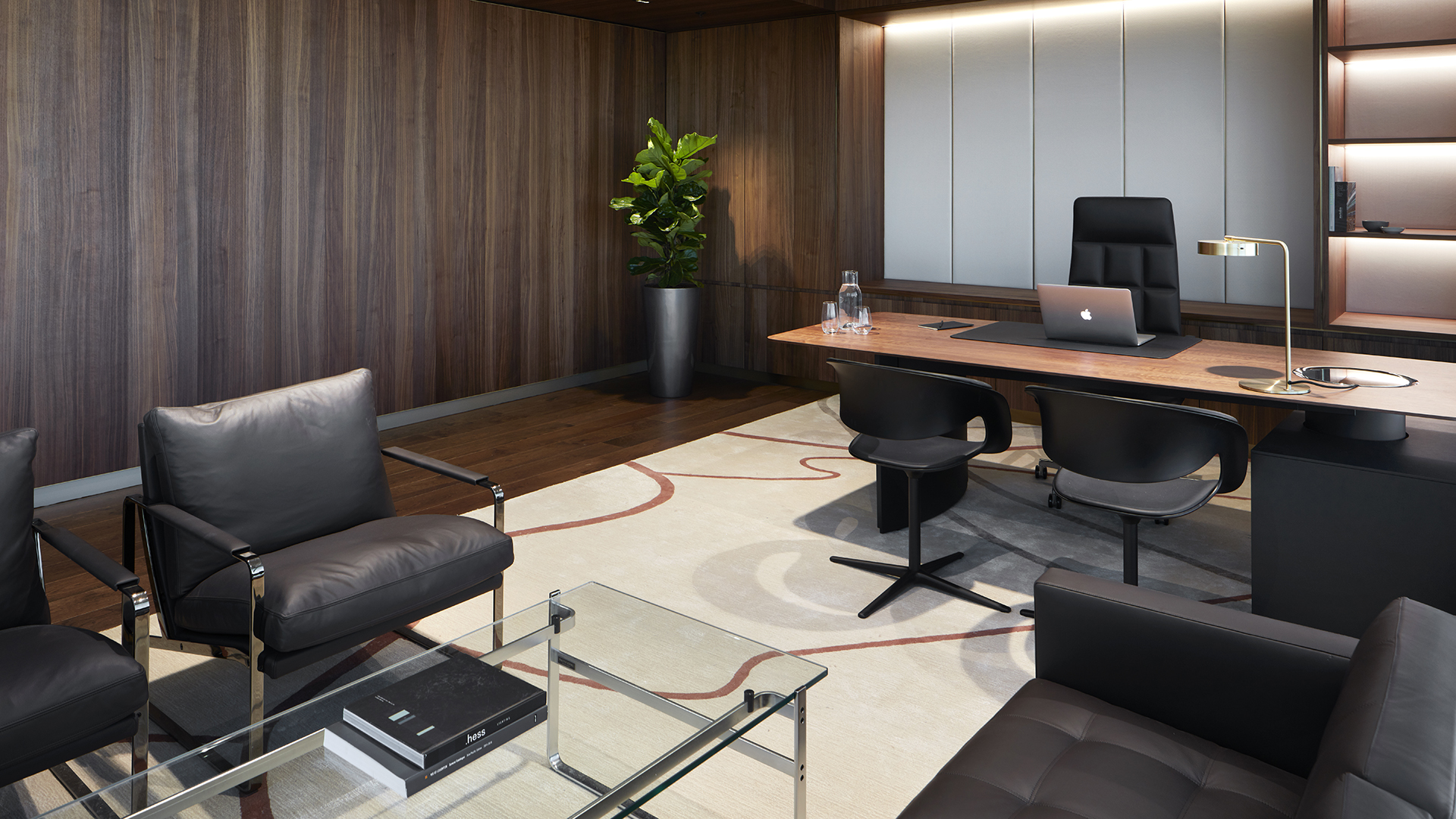 The project, led by Colliers, engaged over 20 consultants to bring the company's vision into reality. Careful consideration went into ensuring that the traditional culture of the bank was maintained and respected, whilst innovative workplace solutions were developed to support contemporary ways of working along with the future vision for the business. Each component of the project required a unique approach and visual narrative, however needed to feel like it belonged to the bank's overall language.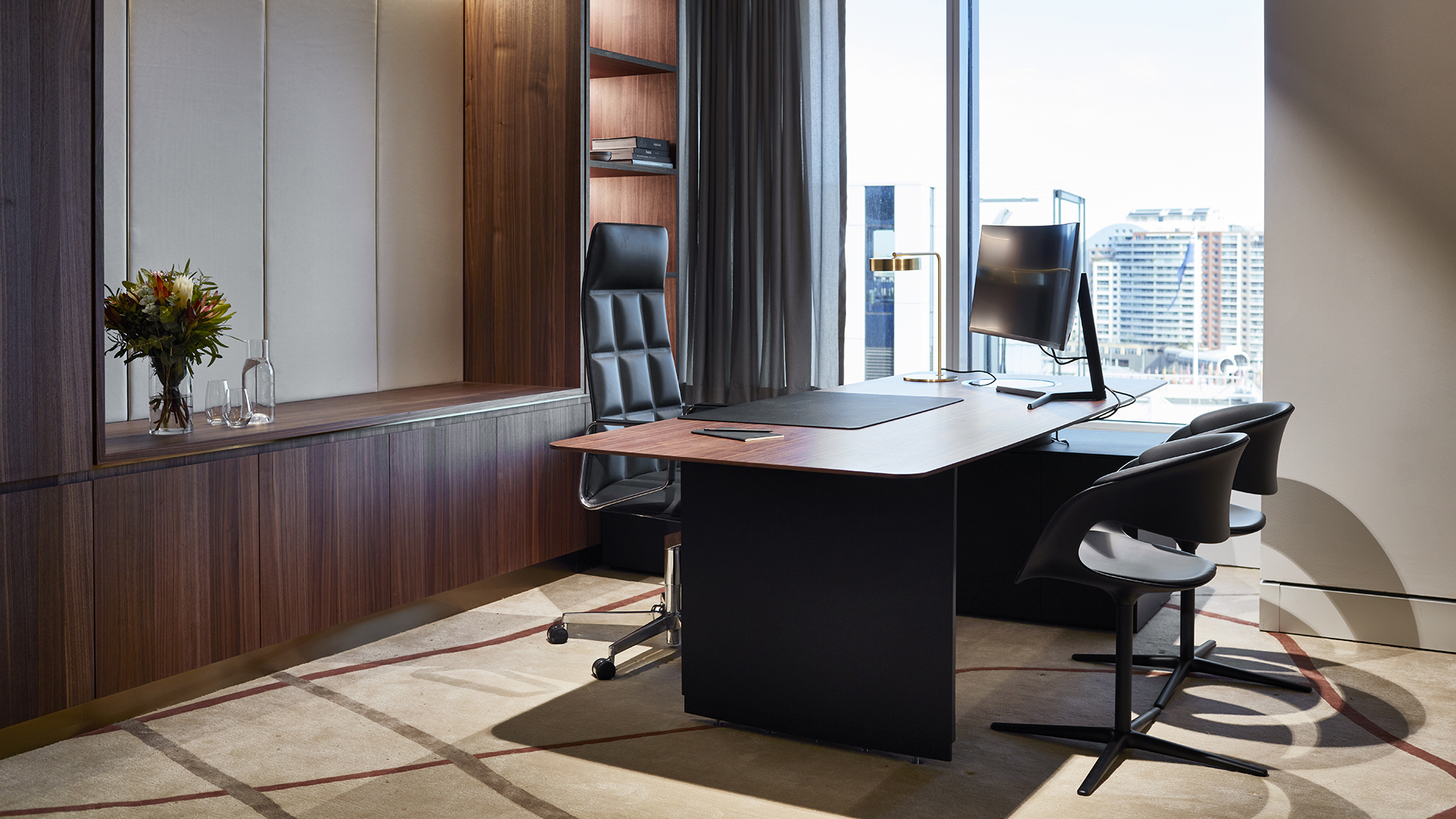 A unifying concept of duality is the genesis of the interior design, which explores themes of east meets west and traditional vs. contemporary. The Executive Office is furnished with classic, highly refined pieces, including the Walter Knoll Keypiece Communications Desk and Leadchair Management from Living Edge. Complementing the ergonomic Walter Knoll executive desk setup is the timeless Walter Knoll Fabricius Armchair and Turtle chair, for occasional seating.
A unifying concept of duality is the genesis of the interior design, which explores themes of east meets west and traditional vs. contemporary.
In the Boardroom the Walter Knoll Conference-X, an agile table system designed by EOOS, offers beauty, efficiency and stability, alongside maximum flexibility. Designed to transform readily and with ease, the Conference-X table is suited to modern, agile and progressive workplace needs. Should the Boardroom suddenly be host to a brainstorming session or a seminar, the Walter Knoll Conference-X will easy to dismantle and convert in seconds, without need of special knowledge or tools.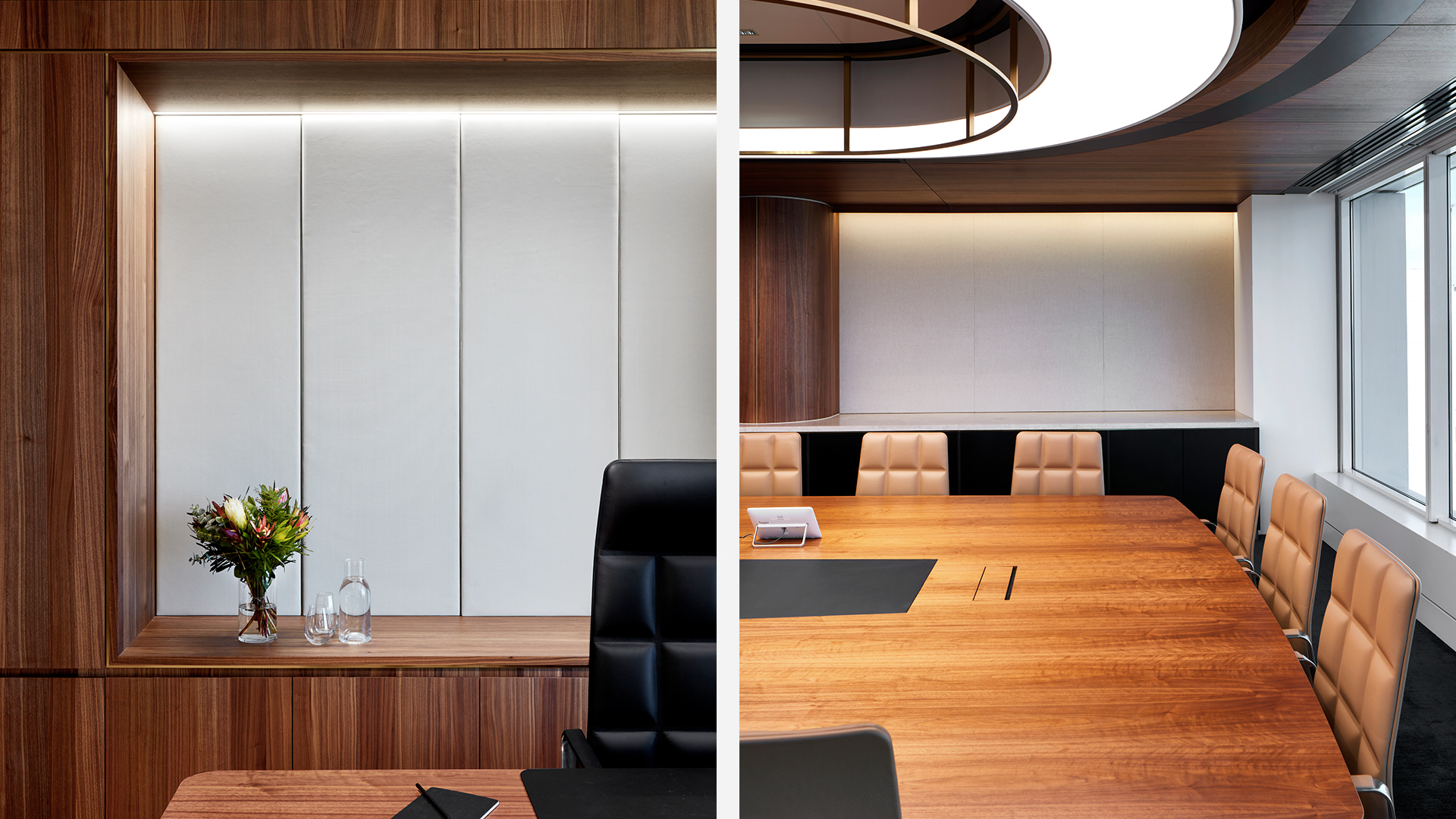 Adding to the progressive spirit of the workplace, entire levels are curated as destination levels for the Sydney-based personnel to gather together. With supporting facilities such as a restaurant, rooftop, games room and library, the workplace design makes it a priority to enhance and enrich organisation culture.

In the restaurant, Nordic simplicity meets tradition with the use of the Lunar dining chair, designed by Space Copenhagen for Stellar Works. Taking its inspiration from Chang'e, the goddess of the moon, Lunar is at once fresh, cool and comfortingly timeless. Like its celestial namesake, it is infused with Yin energy – the female principle in Yin and Yang – offsetting the masculinity of other spaces throughout the office.
Investing in both the base building and the workplace has activated the new precinct, differentiating the bank from local competitor financial services firms. The design itself works hard to deliver a culturally appropriate design solution within a local Australian context and reflects a delicate balance of eastern and western, classical and contemporary elements.