Led by Melbourne University, the innovation precinct nestled within the inner-city suburb of Carlton brings together leading researchers, industry, and entrepreneurs searching for effective solutions to urgent social and environmental challenges.
Located on the top floor of the Melbourne Connect Precinct is the new ClarkeHopkinsClarke office.
Melbourne Connect is designed as a connected innovation ecosystem with world-leading ESD, providing a platform for visionaries that strive for change. Established in 1960, ClarkeHopkinsClarke is a carbon-neutral, Climate Active-certified BCorp specialising in community building and future impact with an extensive portfolio spanning across education, health, senior living & care, mixed-use, multi-residential and commercial sectors throughout Australia and beyond.

The renowned studio consistently endeavours to generate positive impact through everything they do, from moving swiftly on industry issues to fostering a purposeful and inviting working environment. The new ClarkeHopkinsClarke office reflects this by bringing together an interdisciplinary team of 179 individuals across 9 sectors to work in a vibrant environment that embodies practice values and expertly reflects the evolving nature of the modern workplace.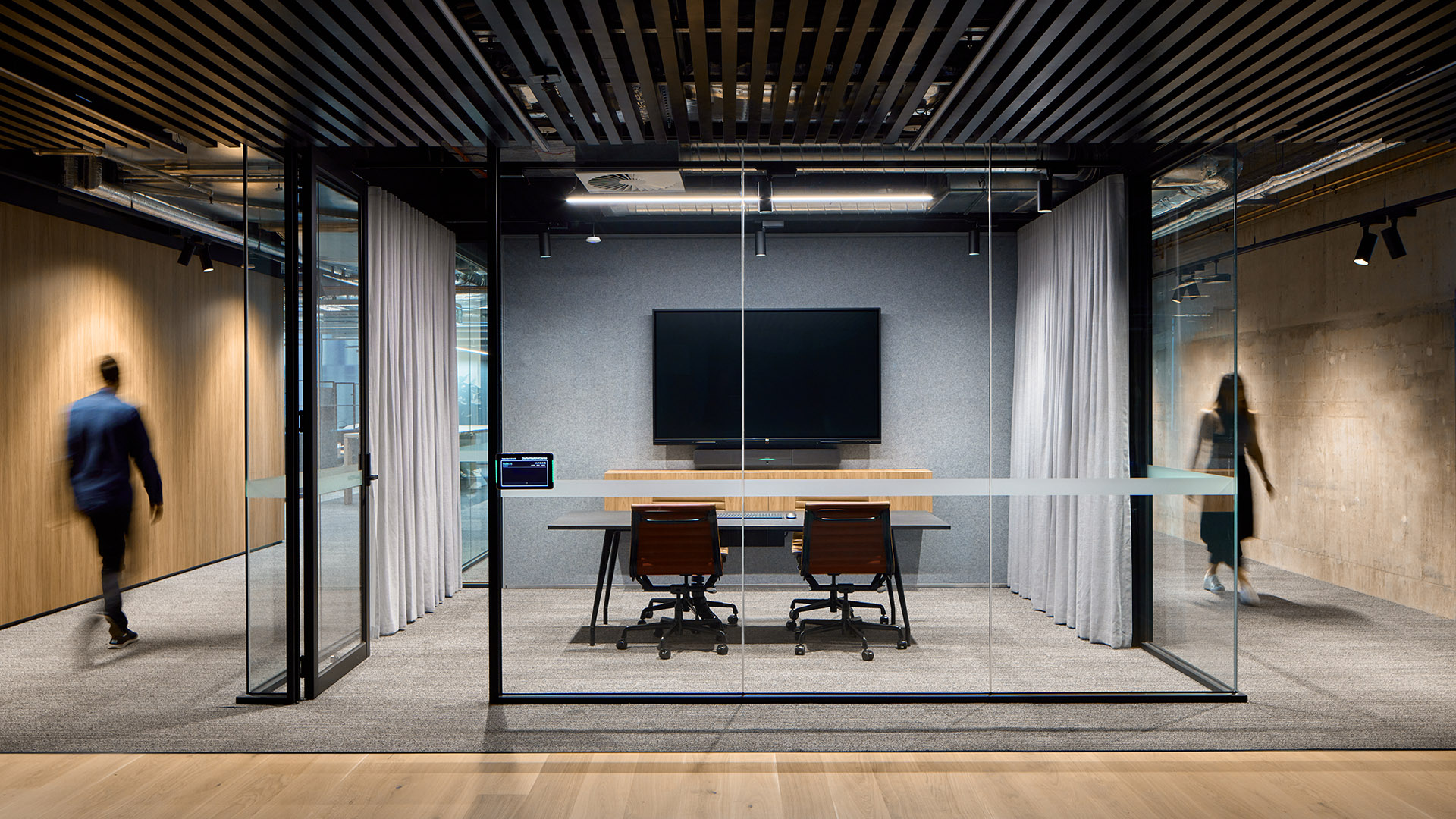 Through meticulous spatial planning, the office exemplifies the studio's award-winning urban design methodology of: Listen First, Stay Curious, Create Together and Make it Matter. Located at the south end of the 1849sqm fit-out is the 'town square', where clients are invited into a collaborative creative process via 8 various front-of-house spaces utilised for meetings, focused work, boardroom discussions, workshops, exhibitions, Zoom gatherings and VR activity.
"The Eames Aluminium Group is a classic chair," Michelle says. "It is beautifully designed, high quality, comfortable and sleek. The leather fabric and black frame finish add a contemporary note that works perfectly in our fit-out."
Each designated space has been refined with custom joinery, lighting, tables, and a curated selection of furniture pieces, such as the Herman Miller Eames® Aluminium Group Executive Chair from Living Edge to cultivate an enriching experience in the workplace. With its graceful silhouette and chrome detailing, the iconic chair boasts enduring comfort and ergonomic excellence through an innovative suspension that conforms subtly to the body's shape.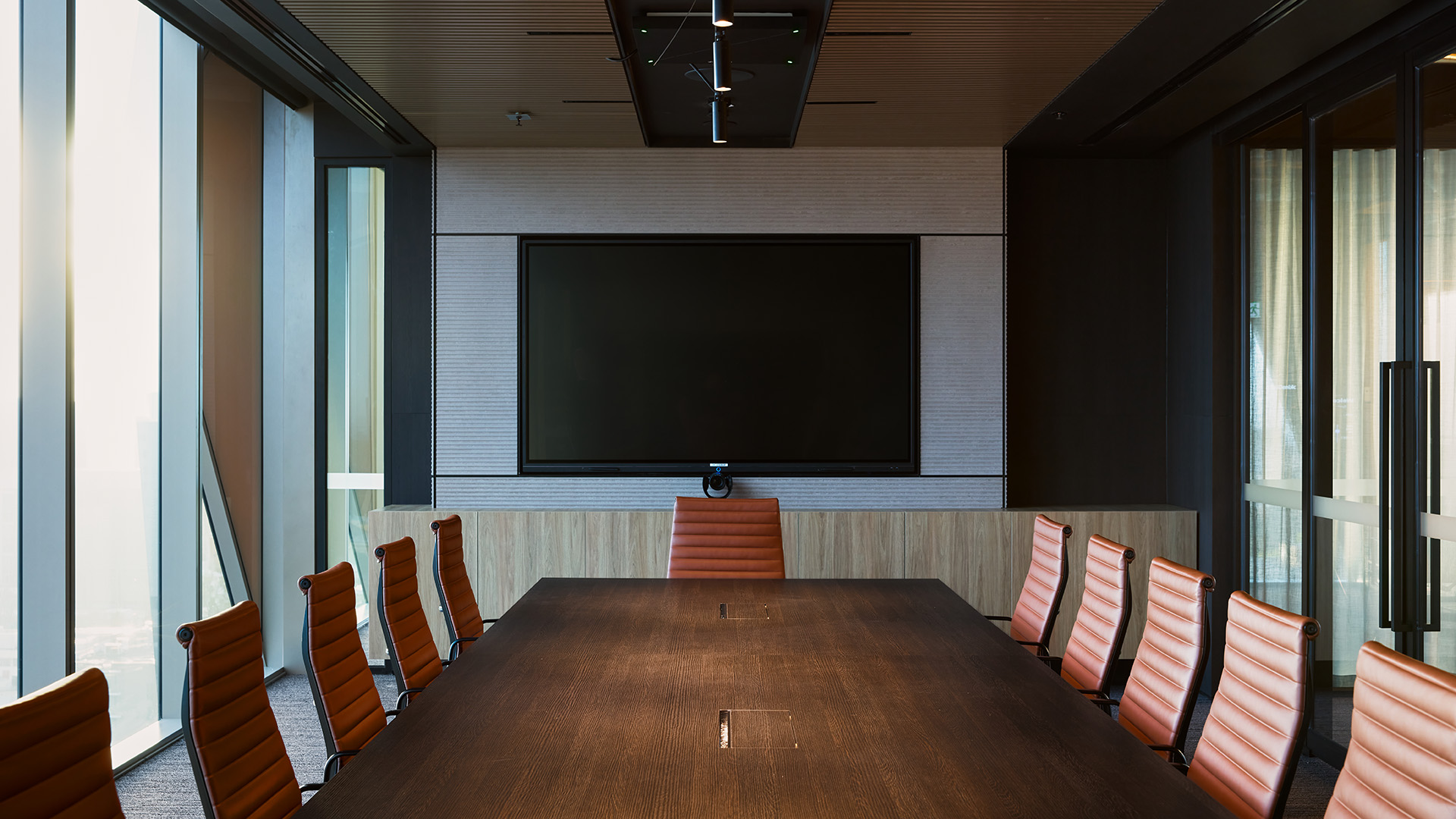 Interiors Associate, Michelle Cavicchiolo notes, "Our 20-seat boardroom features Herman Miller Eames Aluminium Group Executive chairs with arms in a black powder coat and MCL Leather in Cobblestone 1R15 – a beautifully soft tan leather. Other meeting rooms feature Herman Miller Eames Aluminium Group Management chairs in a black powder coat, with and without arms, and Maharam Lariat fabric in colour 002 Russet, which compliments the leather used in the boardroom."

As the world continues to make its return to the post-pandemic workplace, the ClarkeHopkinsClarke office design was focused on establishing a welcoming and safe space for employees to achieve purposeful work and stimulate change.