St Leonards College is an independent, co-educational school located in Bayside, Melbourne. With 1500 students spanning early learning to year 12, it boasts an innovative and diverse curriculum including an extensive performing arts and music programme. With all it has to offer it comes as no surprise that the school sought to expand and update their campus.
ARM Architecture has carefully specified the furniture throughout St Leonards' Senior School building to create an environment easing students' transitions from secondary to tertiary education, and ultimately the workplace.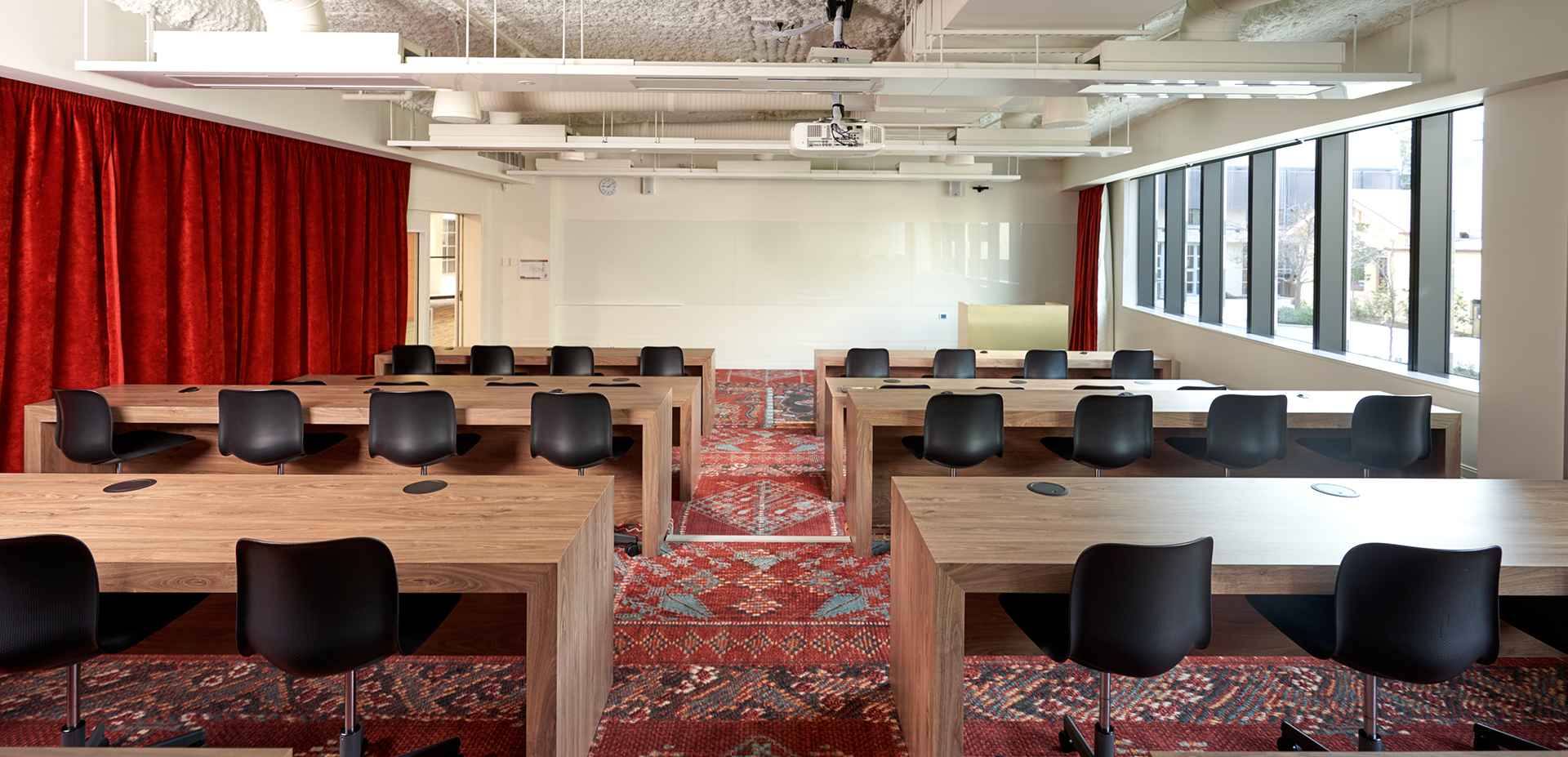 ARM Architecture was engaged to design a new senior school building at the centre of the campus (called Merton) and a new 600-seat stand-alone performing arts facility (called the Leonardian). With a focus of Merton, the new senior school campus needed many spaces to facilitate large and small group work as well as individual concentrated study. Ultimately, it was to foster creativity, critical thinking and collaboration.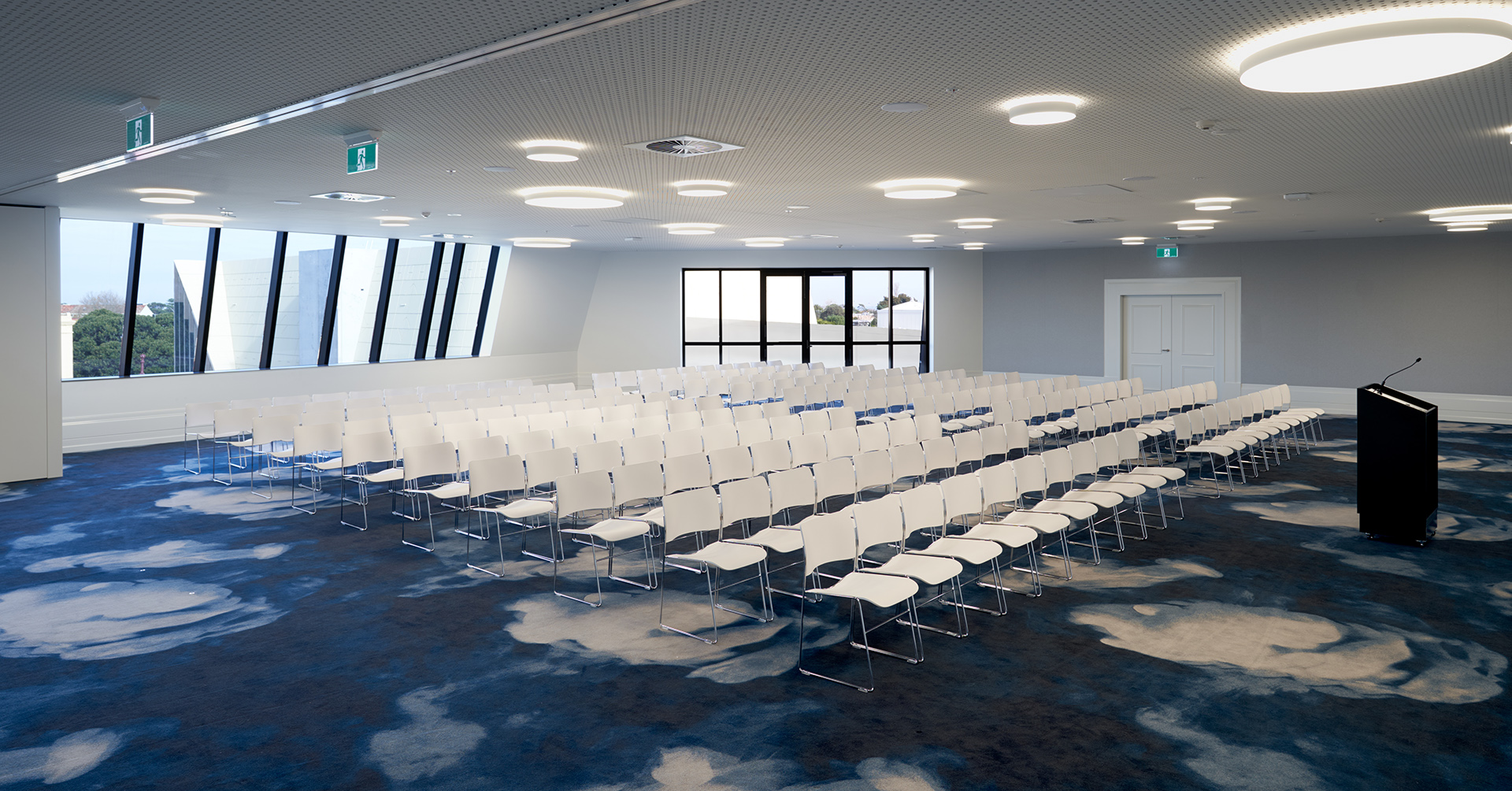 A four-year process that has at last reached completion, Merton comprises 11 break out learning spaces, nine collaborative study nooks, a tertiary style lecturette, a senior school cafeteria and common area, and a custom-built examination space optimised for academic testing. The examination space is flexible and can be adapted to host functions and presentations as necessary.

Conceptually speaking, the school wanted the senior spaces to help students prepare for their transition into tertiary education and adulthood. The interior design and furniture selection therefore needed to be evocative of the university and/or workplace environments that they would soon encounter, yet appropriate for teenaged students. As one of the Australia's leading suppliers of design-led commercial furniture from acclaimed local and international designers, Living Edge was a clear choice.
The interior design and furniture selection needed to be evocative of the university and/or workplace environments, yet appropriate for teenaged students.
In the exam room space was limited so the iconic Howe 40/4 chair and Tutor Table set were perfect additions. Designed by David Rowland and widely accepted to be the first stackable chair, 40/4 stacks 40 chairs in just four feet. The Tutor Table set was designed by John Bollen in homage to the iconic stackable chairs and echoes the same design aesthetic – and stackable functionality.

"On our projects we aim to support and promote the value of original design both locally and internationally when we make [furniture] selections," said Amber Stewart
, Senior Associate ARM Architecture. "For this project we presented samples of multiple different options to the client and it was immediately obvious from a quality and performance perspective that the Howe products were the best fit for this project."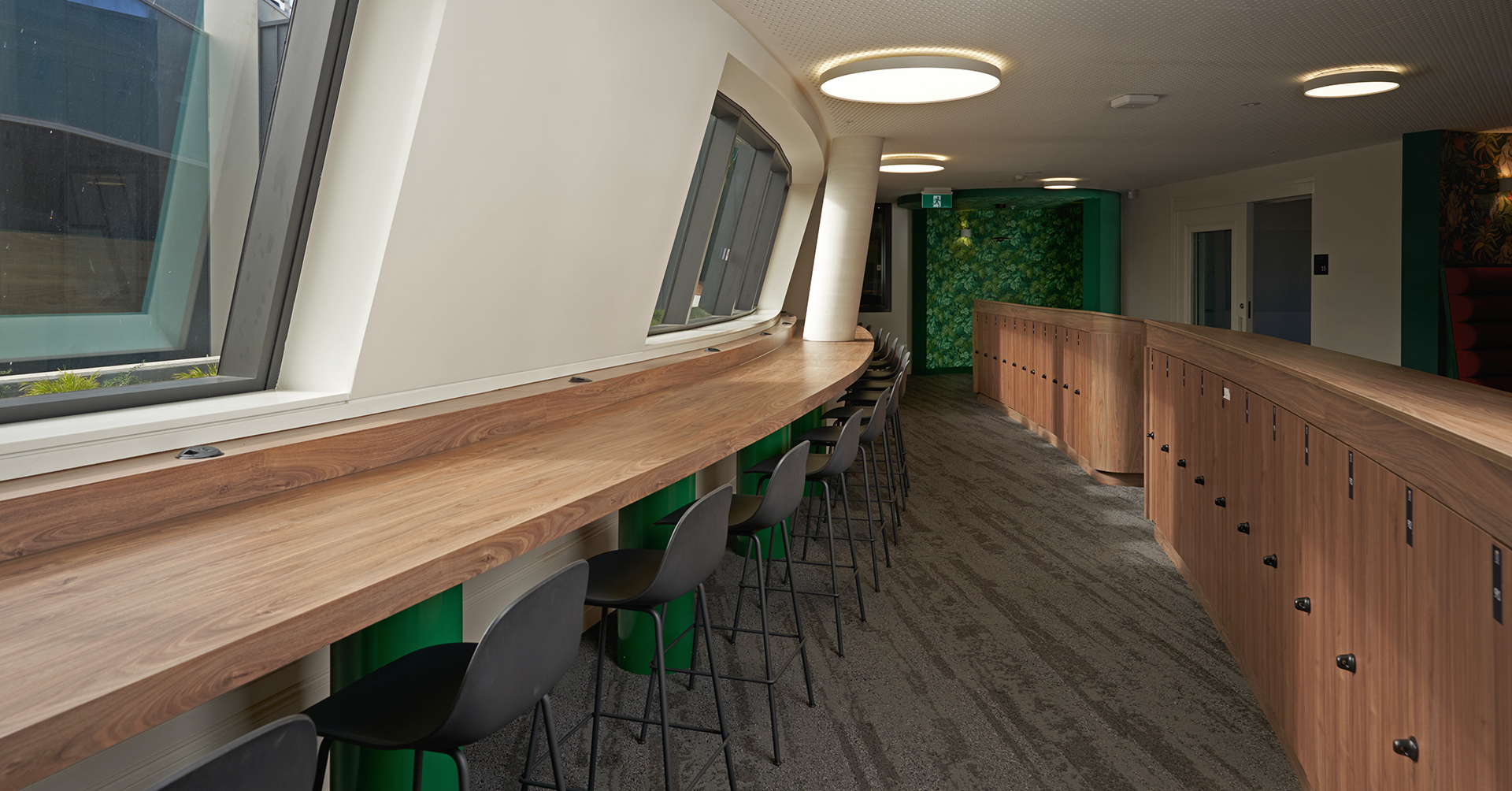 Across the two teaching levels ARM Architecture sought to establish continuity and flexibility for the teachers and students. The Muuto Fiber Swivel Chair adorns the lecturette while the Muuto Fiber Side Chair can be found in the classrooms and breakout spaces. "We chose black shell and legs for all the classroom chairs and breakout furniture. This allows the students and teachers to relocate furniture between spaces without impacting the overall design," says Stewart.

In the open spaces between the more traditional classrooms, breakout spaces are marked again by the Muuto Fiber series, this time the Side Chair is complemented by the Fiber Stool, and the Derlot Prisma sofas designed by Alexander Lotersztain are introduced. "The ability to open up the classrooms on to the corridors which are activated through a variety of different study and collaborative nooks reflects contemporary education design thinking," notes Stewart.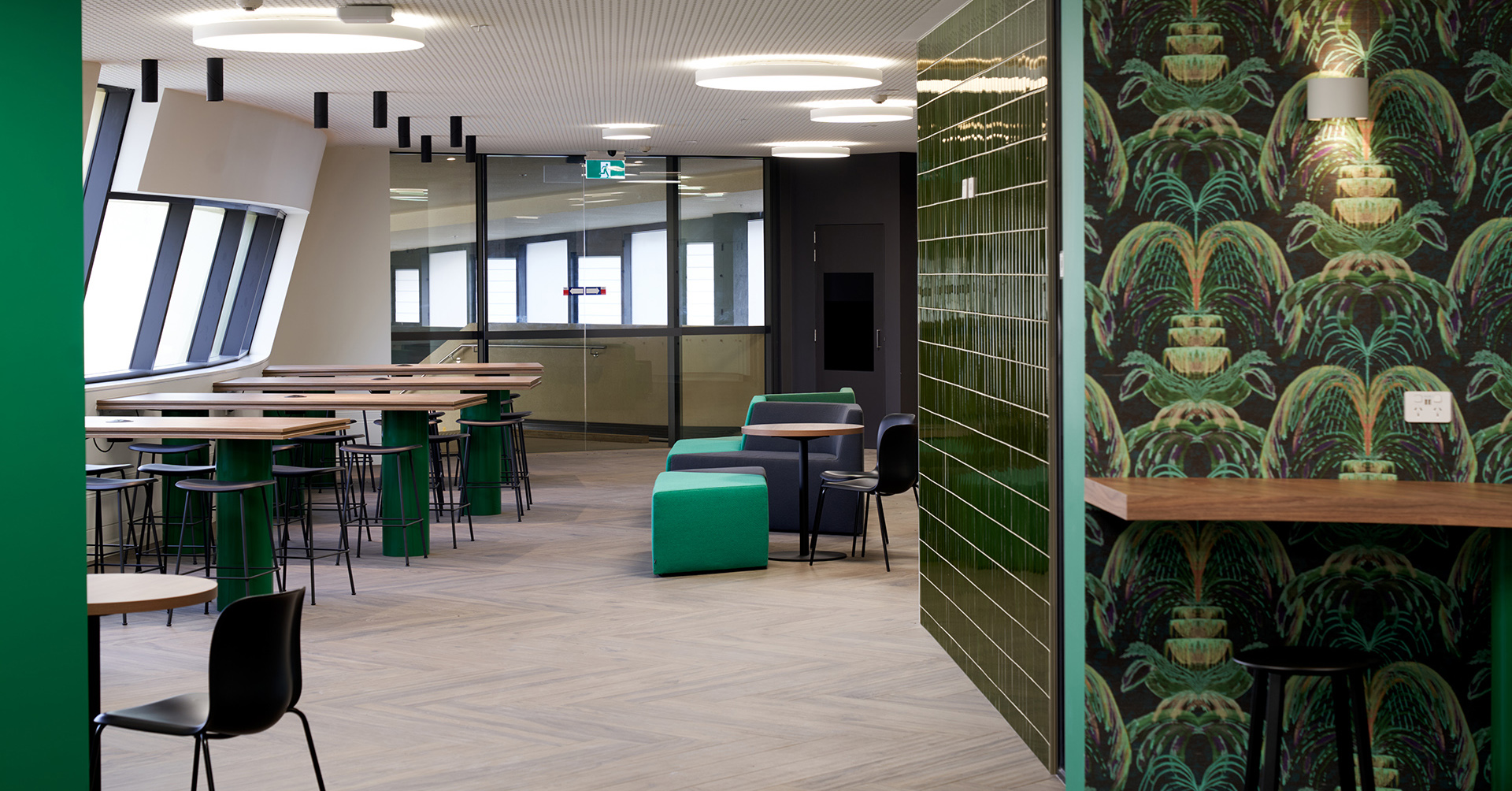 Following a four-year gestation process, students, teachers and the wider St Leonards community are looking forward to getting full use out of these new engaging and collaborative educational spaces.
Client - St Leonards College - visit website
Architect - ARM Architecture