"I have to say that when I drove down to see it prior to the shoot, I was completely taken by surprise," said interior designer Anna Flanders.
This home has a monolithic presence from the road, yet opens up fully at the rear to embrace the beauty of its Australian bush locale and lightly sprawl over its site.
Designer Aaron King approached stylist Anna Flanders to style his first solo residential home for photography.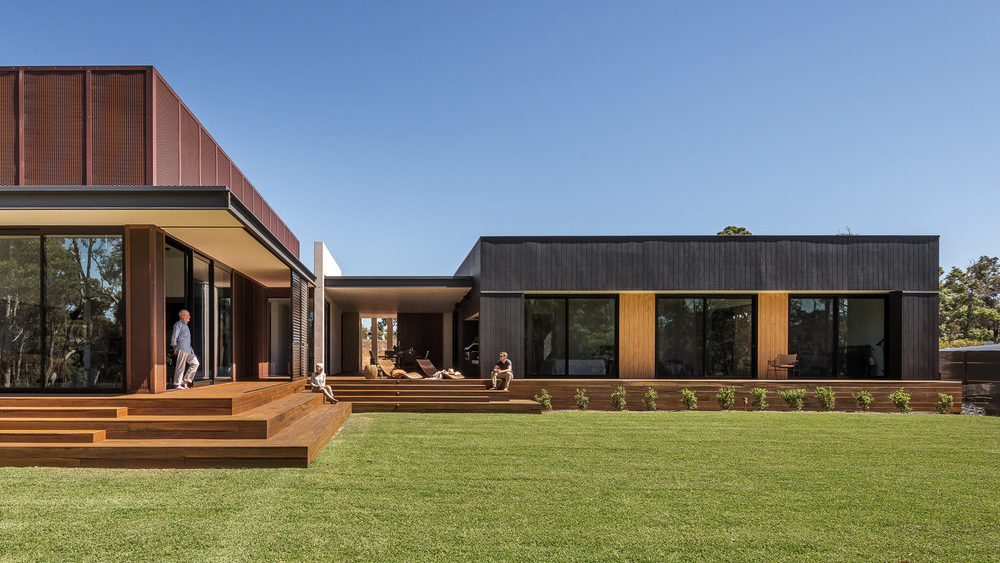 As much as it has those monolithic proportions inside – to accommodate a semi-retired couple who want to live out their days here with visiting family – the mix of materials has an amazing warmth and groundedness that makes this home seem just perfect.
Anna removed the existing furniture from the main living area and brought in a mix of classics and contemporary design that would sit low in the space and enhance that view. Light and medium timbers, leathers, glass and strong black lines were layered throughout the space. "I mixed up the contemporary sophistication of Living Edge furniture with organic luxe of vases, plus brought in layerings of throws, cushions and native foliage. It's a shame you can't see the kangaroos that continued to hop past the window throughout the day!" said Anna.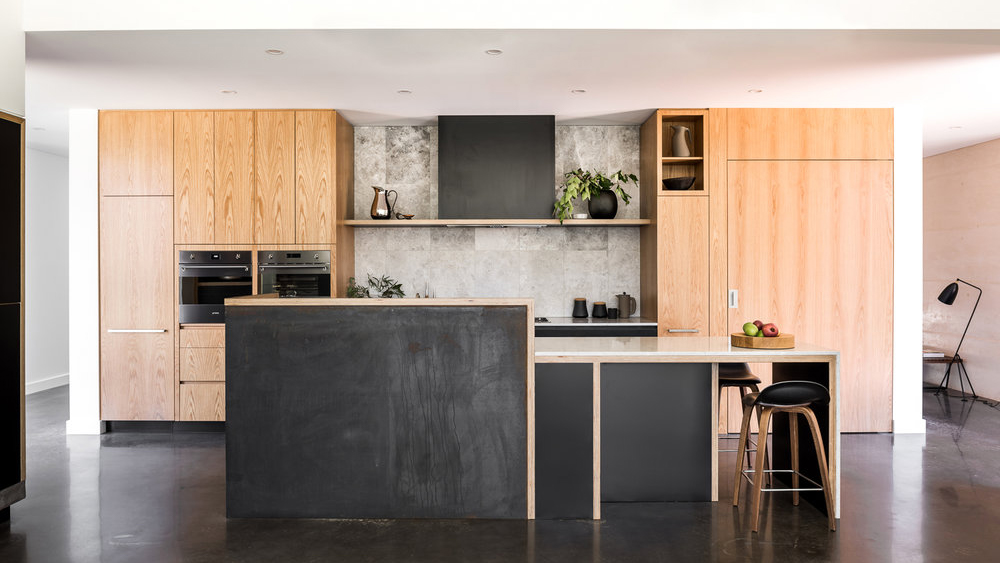 This home has wonderful long views down hallways to strong glazing that frames the views, so smaller stools, feature chairs, benches and oversized vases were propped for these areas. Anna explained, "having grown up in country Victoria with the aroma of eucalypts and daily views of native bush, it was nostalgic and such a joy styling this home."
Styling: Anna Flanders
Photography: Dion Robeson