By inverting the typical arrangement of a two-storey house and placing the living areas on the top floor Madeline Blanchfield Architects were able to flood the house with light and capture an outlook into the treetops. Circulation springs off the entry void and stair which is sculptural, lit from above and leads people directly to the top living level.
The Treehouse is a family home on a steep block in Sydney's Eastern Suburbs.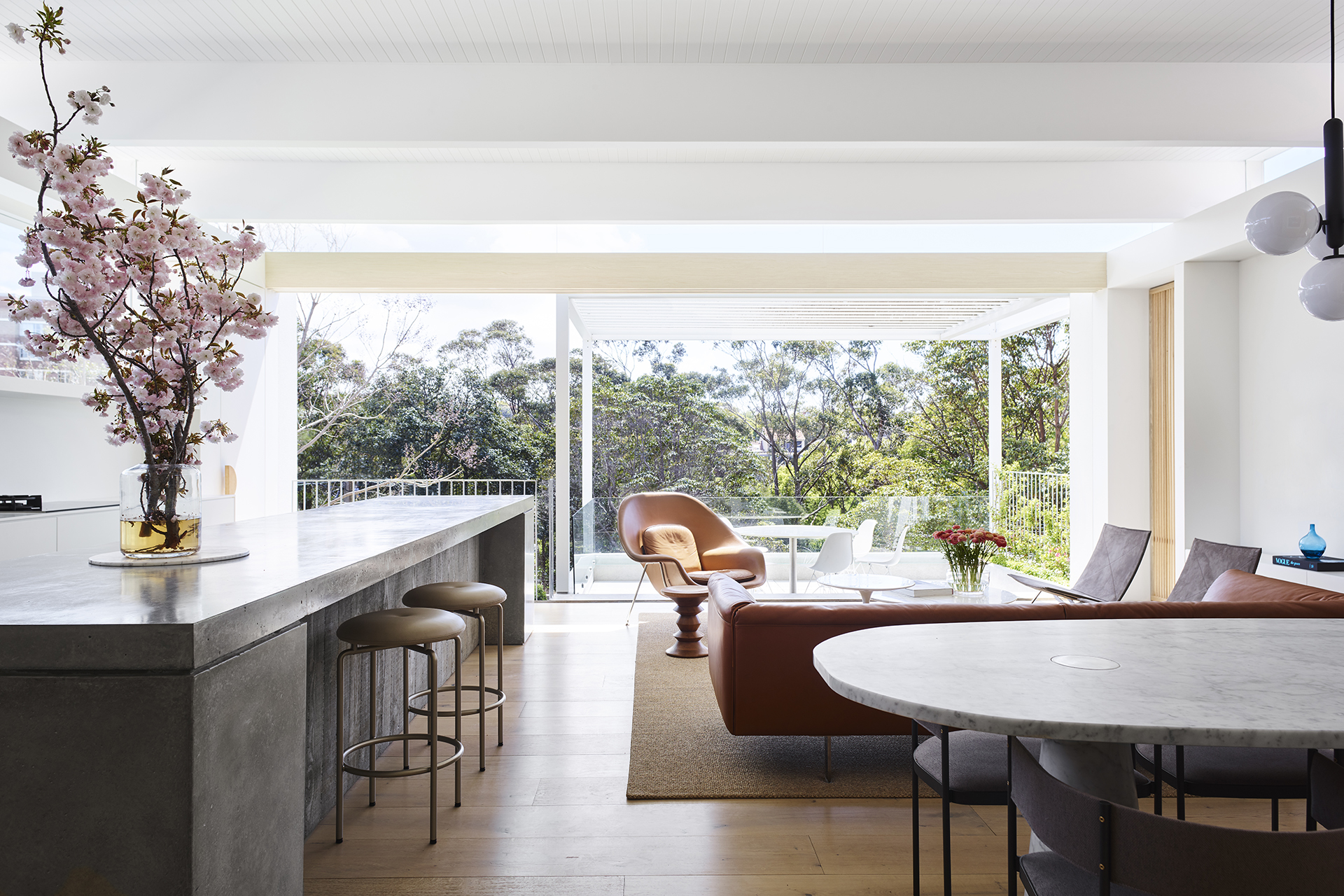 All bedrooms open off the central stair area on the lower level. Through rigorous planning they were able to remove corridors and unnecessary spaces, allowing the focus to be on the volumes, finishes and quality of space and light throughout.
The kitchen and living spaces were a key element to opening up the home, allowing for natural light to enter whilst making the spaces more functional. The kitchen bench acts as functional island, accompanied by a sturdy but agile floating presence of the two Circular Stool's by Bassam Fellows. Made from circular sections of plated steel tubing and a leather upholstered high quality leather in gray beige, creating the appearance of exceptional lightness to keep within the tonal finishes that create a calm, uplifting feeling to the home.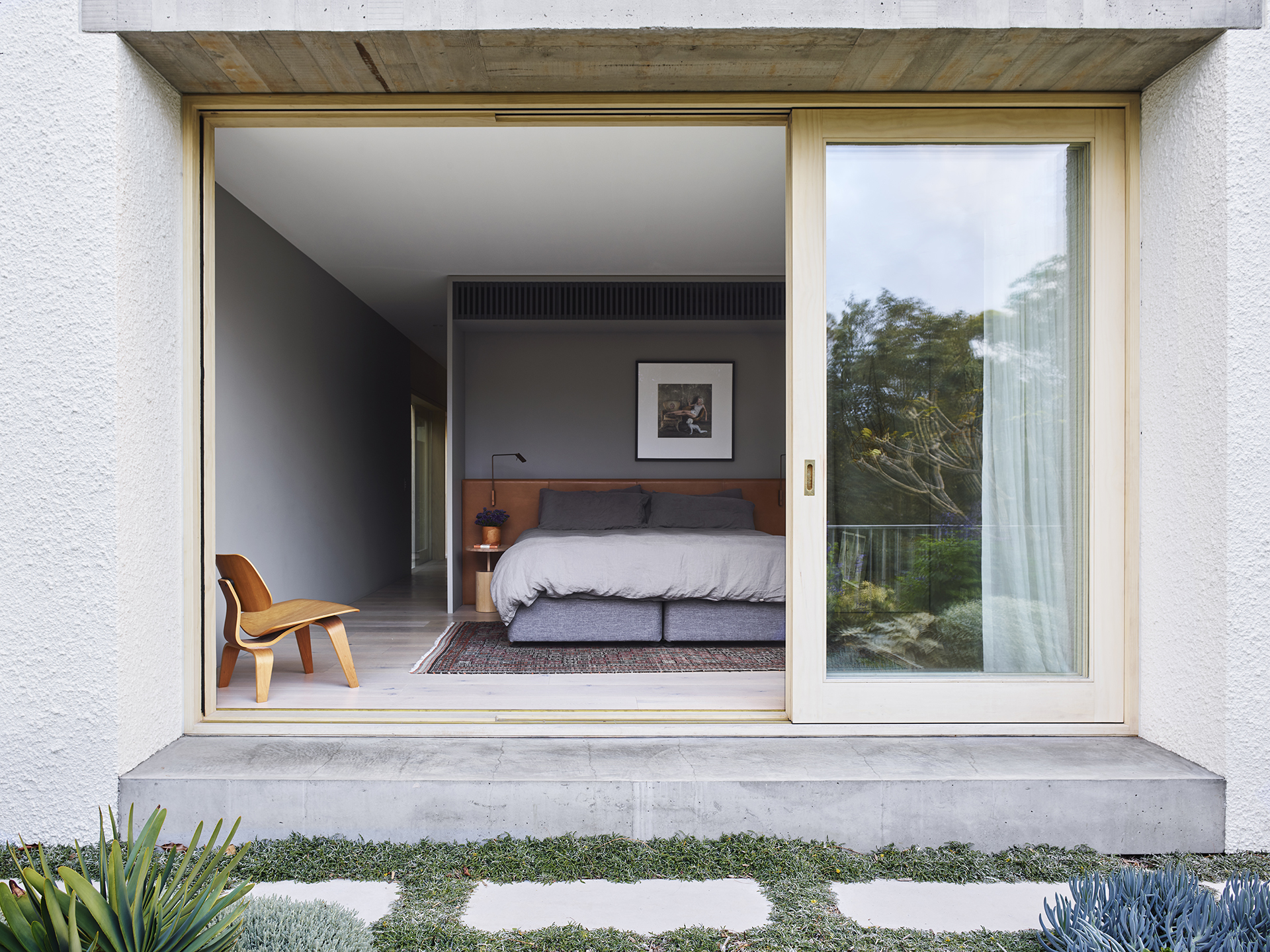 The main garden can be viewed from all rooms, made possible by the use of planter beds, creepers and cascading succulents. Every room feels generous and immersed in nature. Placed in the corner of the bedroom and framed through the widows, sits the iconic Eames® LCW, thoughtfully designed, with its sculpting back to fit the contours of the human body. The chair was selected for its wide sculpturing physique with perfect proportions and curves from all angles.
Illuminating the main bedroom is the iconic Taccia Lamp from leading Italian lighting brand Flos. Designed by the Castiglioni brothers, whom often created designs that challenged our perspective, the Taccia presents the illusion of an upside-down hanging lamp.