The 45-seat dining room and bar inside The Royal – nails the balance between relaxed and refined. The room is a mix of timeless and new, natural and human-made floral installations; and paintings of people with flowers bursting from their shirts chime with the restaurant's name.
Nestled within the grand, heritage-listed structure of The Royal in Perth WA, fleur Restaurant is as bold as the design is delicate.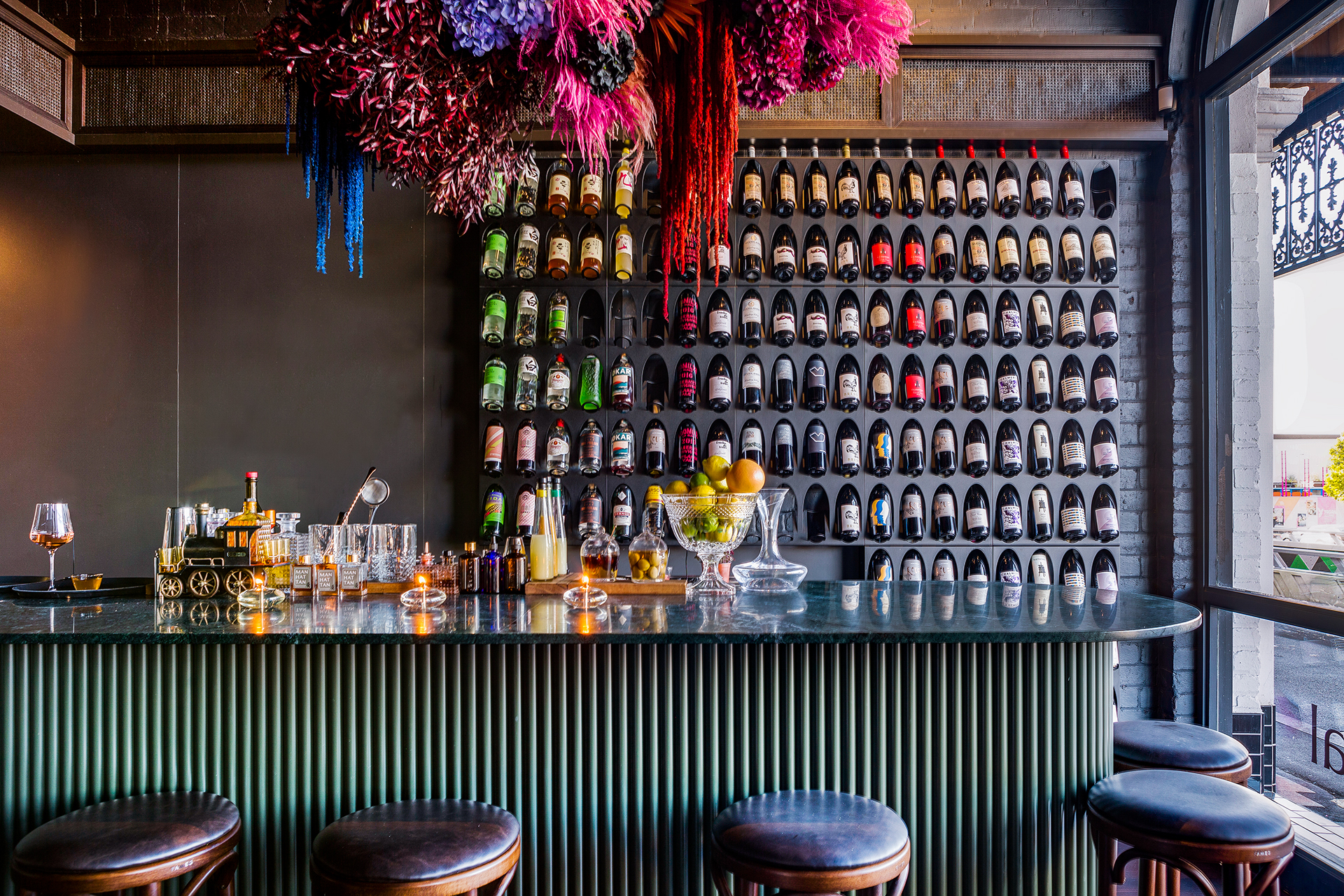 Living Edge was proud to provide a custom solution for wine storage, the Libreria del Vino that was perfectly matched for the client in a burnished steel finish, made entirely of laser-cut iron corten, acting as an impressive ceiling to floor backdrop, adding a warm ambience to the environment. Quality and craftsmanship are at the core of the Italian based Elite, To Be, which pays meticulous attention to fabrication and material.

The Libreria del Vino allows you to equip walls of different sizes, from the hanging areas of kitchens to the walls of large wine bars, bars or restaurants. Entirely made of laser-cut iron, with cavities suitable for storing bottles of different sizes, ensuring proper conservation of the wine.

The Libreria del Vino is available in a range of configurations and finishes.