Just last week, it was our pleasure to welcome world-renowned designer Tom Dixon to Australia. Tom has travelled from London to celebrate innovation, materiality, and TWENTY years of his eponymous brand, as well as share his creative insights and design philosophy with audiences across the country. With Brisbane's local A&D community in attendance, Tom shared in a thoughtful presentation meet and greet.
We would like to extend our sincere thanks to Tom Dixon and everyone who attended our Brisbane event.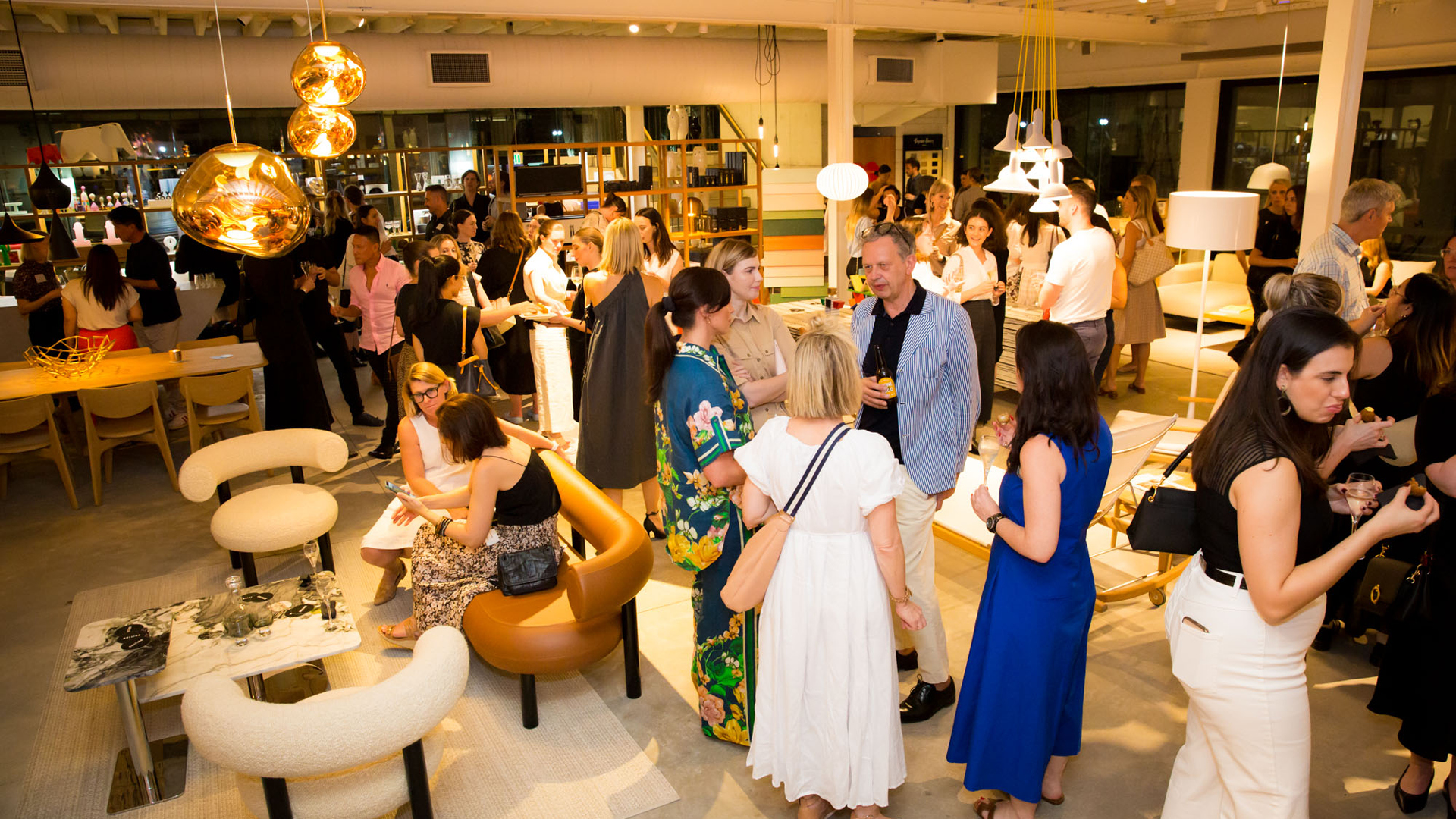 Hosted in our Brisbane showroom, with Q&A lead by Jo Mawhinney, Living Edge Product & OmniChannel Director. Tom Dixon's presence and insights provided valuable knowledge and inspiration, and we are grateful for the opportunity to learn from him. His innovative and visionary approach to design left a lasting impression.
We would like to also express gratitude to all the interior designers, architects, and design enthusiasts who attended the event. Your presence made the occasion more special, and it was a pleasure to host such a talented and enthusiastic group.

Photography: Brisbane Event Photographer
Catering: Philip Johnson Catering
Wines: Tscharke