Come along as we explore the new designs together with designer Thomas Bentzen to learn more about how they bring new perspectives to modern outdoor furniture.
Designed from the idea of presenting durable materiality in a sophisticated and understated expression for outdoor use.
The Linear Outdoor Collection by Thomas Bentzen was initially launched with the Linear Steel Table & Bench. This year, three new typologies have been added to the collection, expanding its spatial relevance into smaller outdoor settings such as balconies and smaller gardens as well as a breadth of hospitality settings.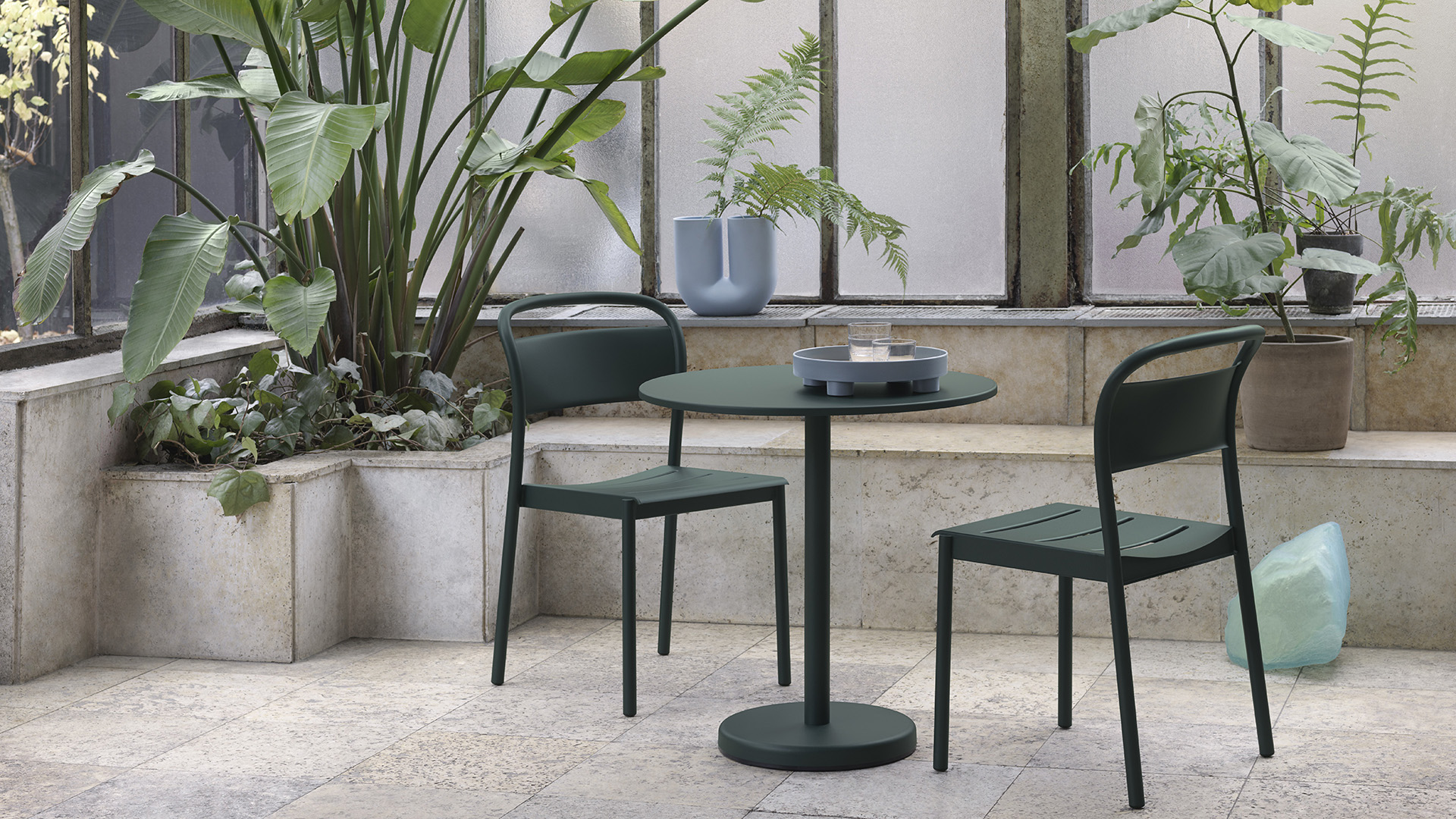 "My initial idea for the Linear Steel Series came from an exploration of meetings—the meetings of lines, the meetings of shapes, the meetings of typologies—and it was integral that this too was breathed into the new designs for an aesthetic coherence," says Bentzen.

Looking towards the Linear Steel Armchair & Side Chair, he crouches down next to the designs whilst examining their construction: "I wanted to create a rational chair that could challenge and question the conventional processes, redefining the connection between the seat and its apron to reduce the amount of raw material used in the design," says Bentzen.

Uniting invitingly organic shapes with a comfort that is both extensive yet refined, the Linear Steel Armchair & Side Chair is an outdoor chair that is uncompromising at its heart—uncompromising in its expression, uncompromising in its strength and uncompromising in its comfort.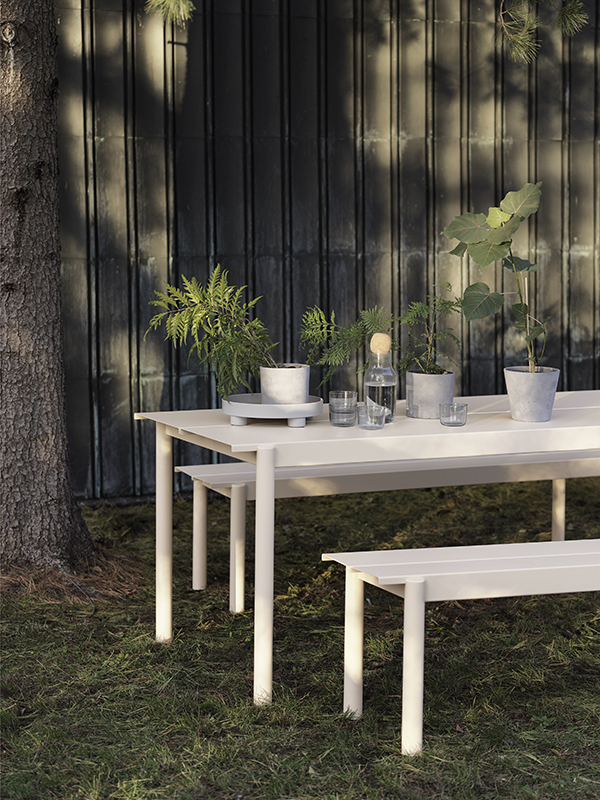 "I wanted to create a rational chair that could challenge and question the conventional processes" - Bentzen on the design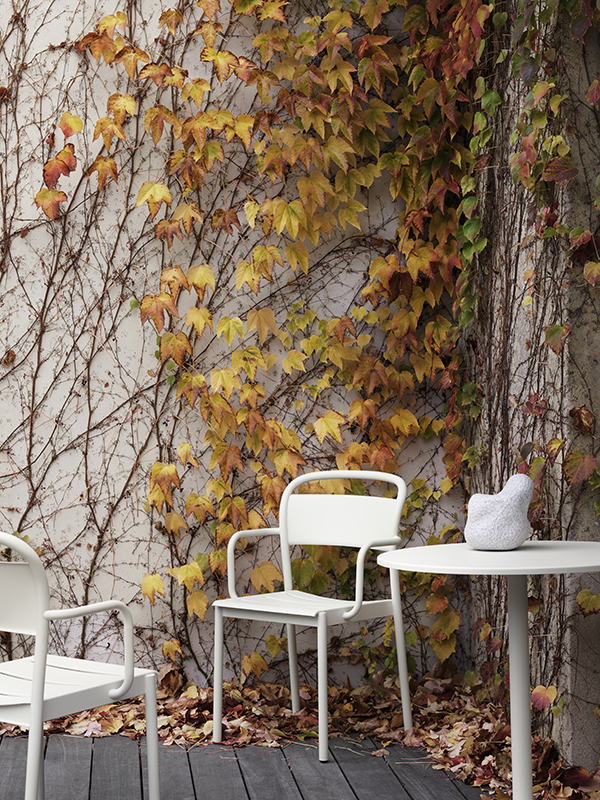 On the design process for the chairs, Bentzen explains: "There are two integral elements to consider when designing a chair for outdoor use. Firstly, comfort stands above all. This meant that we had to find a way of bringing deep comfort into the design through its backrest, tubular structure, and shaped seat for an ergonomically inviting form. Secondly, an outdoor chair must be highly durable to allow for year-round use."

The new additions to the Linear Steel Series also include a Cafe Table, being a straightforward yet refined design through its clear-cut tabletop that rests upon a subtle foot: "The Linear Steel Café Table is an exercise in design that is simple yet understatedly elegant, having only a few yet the right details—the curvature of its foot, the linearity of the tabletop and the ring underneath the foot that allows for one to easily roll the table along the ground when moving it from one place to another," tells Bentzen.

Shop the Linear Steel Series