As we've moved toward an open plan layout, the bar stool is central to how we gather our kitchen – and more broadly in communal spaces. Providing that key breakfast spot, they are an essential piece of the furniture puzzle in any busy, family kitchen.

But what the bar stool can give in practicality, it can also give in personality. Here are six bar stools, traditional and contemporary, with backs and without, worth their value in the kitchen.
It's time we turn our attention to the unsung hero of the kitchen: the bar stool.
Tractor Bar Stool – BassamFellows

"This is based on an old tractor seat I found on the side of the road. We took a very Swiss archetype and made it feel new by softening the severity of the form and carving it out of a solid block of wood." – Craig Bassam.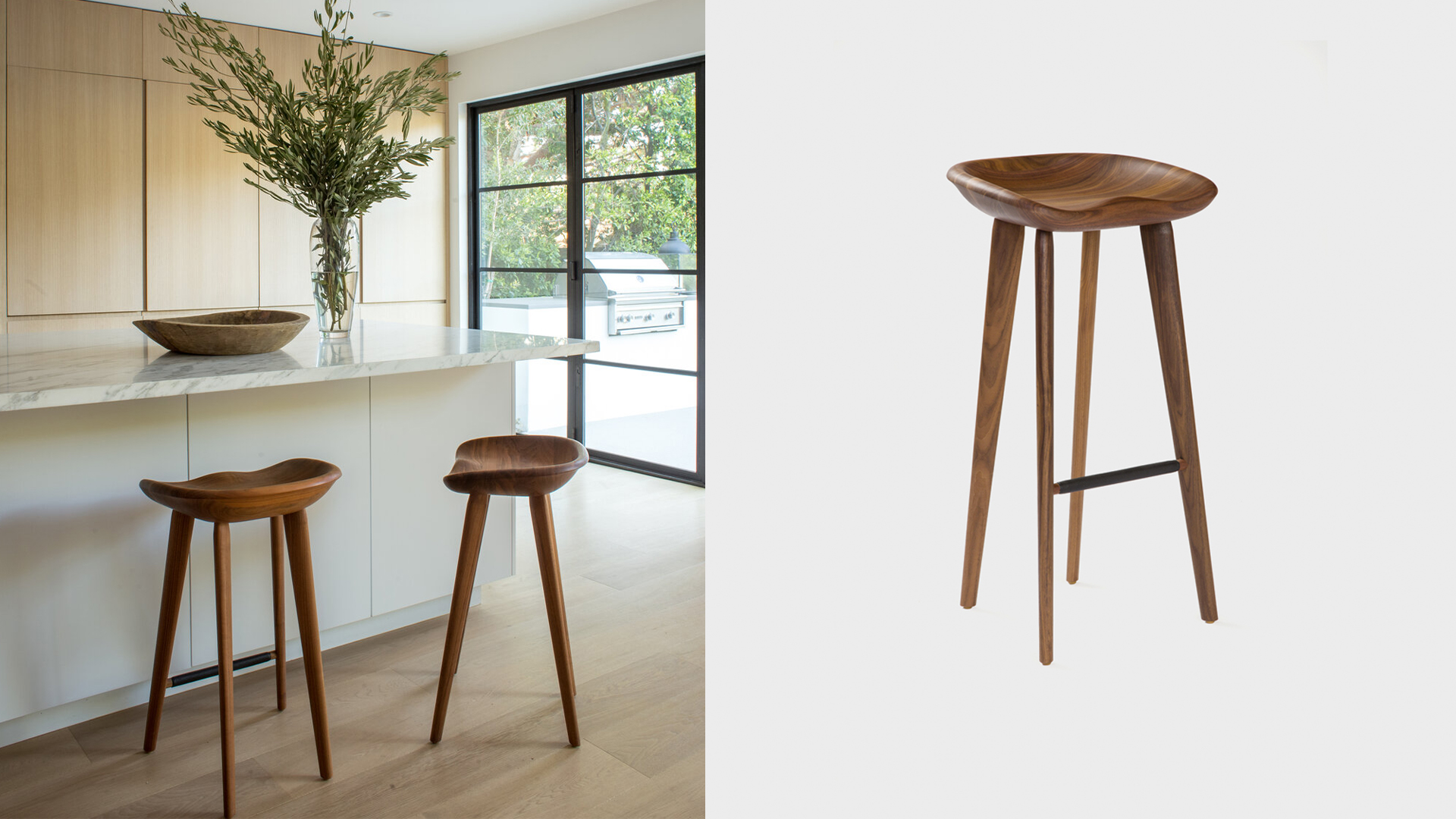 Circular Bar Stool – BassamFellows

A sturdy but agile floating presence is created by the stool's base, made from circular sections of plated steel tubing. The legs are bent to the tightest possible radius for elegance and sophistication. Circular stanchions elevate the upholstered seat from the base creating the appearance of exceptional lightness.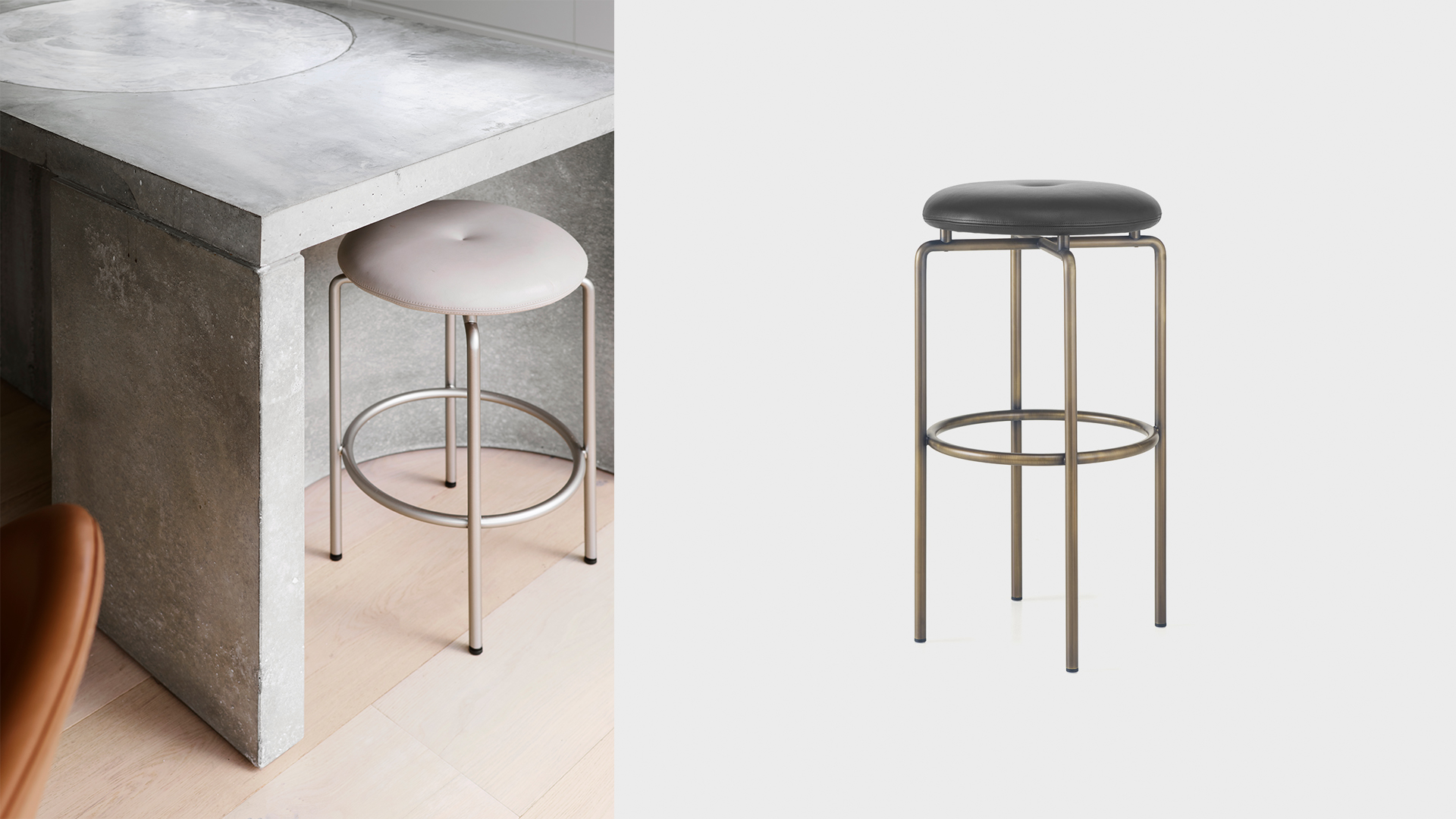 Fiber Bar Stool – Iskos-Berlin for Muuto

Crafted with precision, Muuto's Fiber Bar stools by design duo Iskos-Berlin, offer a simple modern silhouette to effortlessly complement any interior. With a visually uncomplicated character, this Fiber barstool features a steel tube base with a powder-coat finish that's color-matched to its molded seat. Adhering to the DNA of Danish brand Muuto's series from designers Iskos-Berlin, this innovative riff on the iconic Scandinavian shell chair utilizes a novel plastic composite made with 25 percent wood fibers. The material has a pleasingly variegated texture and makes for sturdy but refined seating barside or at a kitchen island.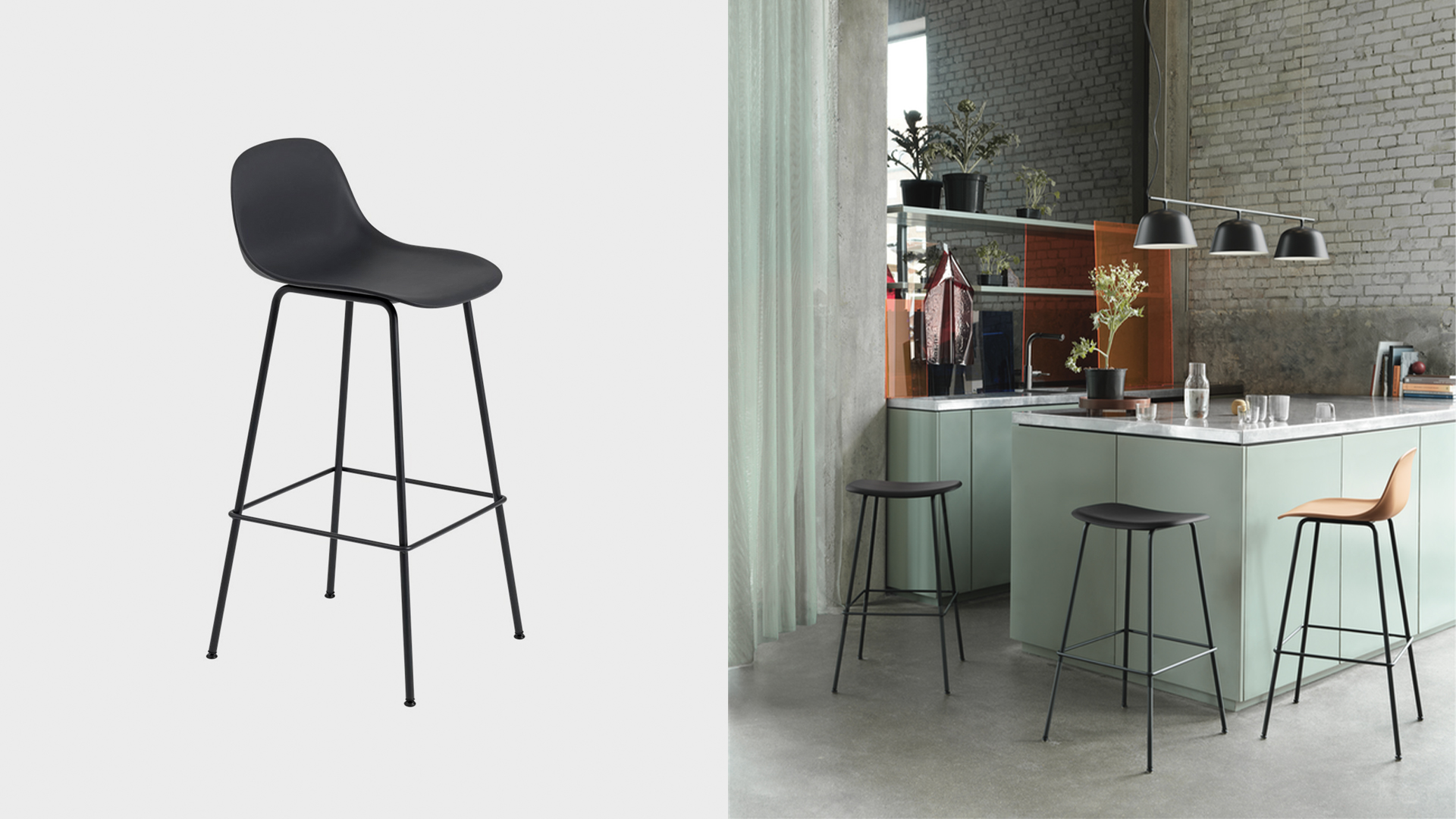 Nerd Bar Stool – David Geckeler for Muuto

The Nerd Stool by Muuto ¬– Designed by David Geckeler in 2011 for the iconic Scandinavian furniture, lighting and homewares brand, the Nerd Stool is a simple yet detailed take on the conventional bar stool. The backrest and seat are made from form-pressed veneer whilst the legs are solid wood, finished with a water-based lacquer and available in a variety of colours to compliment any interior.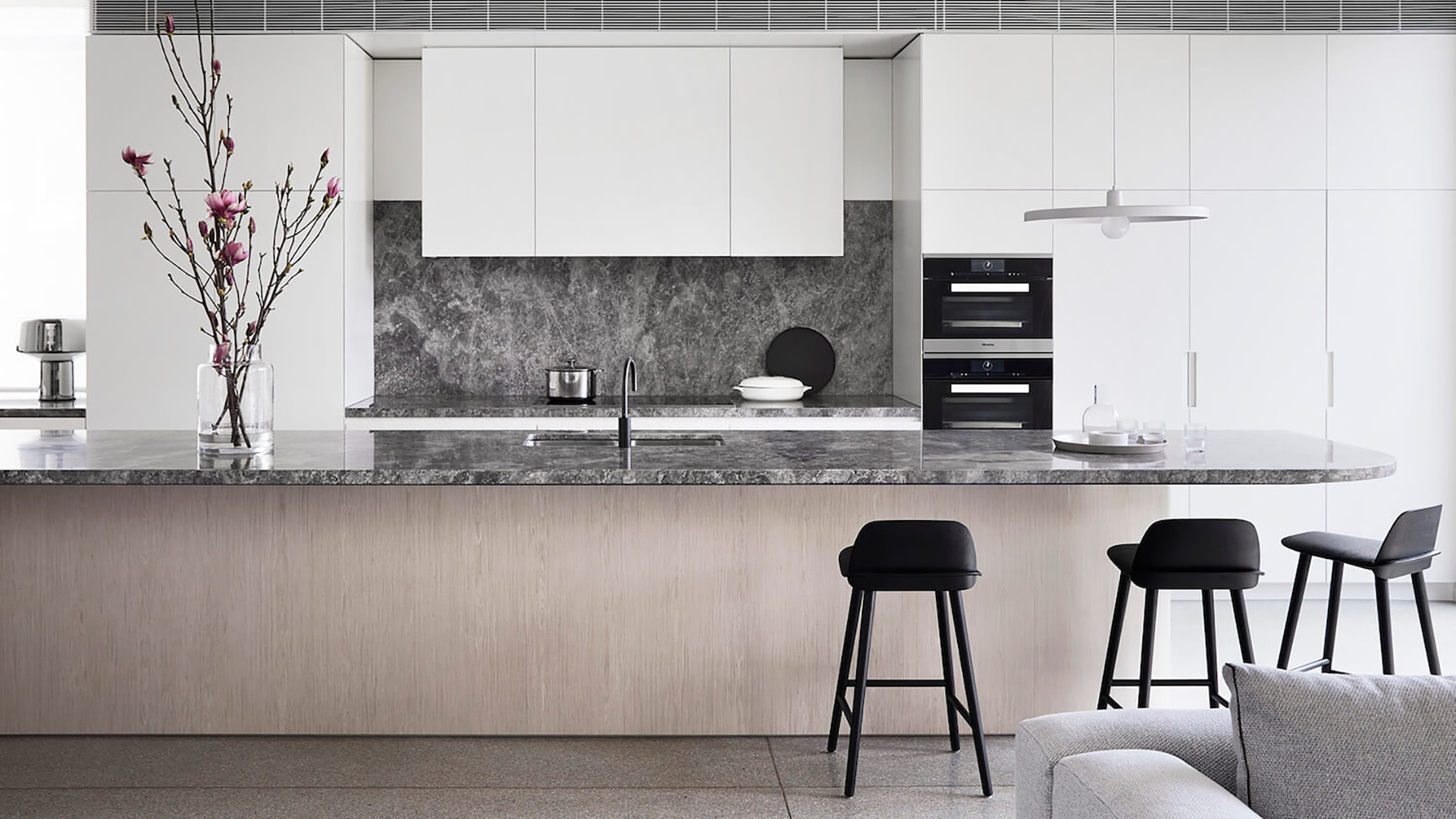 Utility Bar Stool – Neri & Hu for Stellarworks

Utility Stool combines comfort with practicality utilitarian in its references, while also featuring a palette of old-world and luxurious materials. The end result is a set of elegant and versatile bar stools that seamlessly fit to any environment.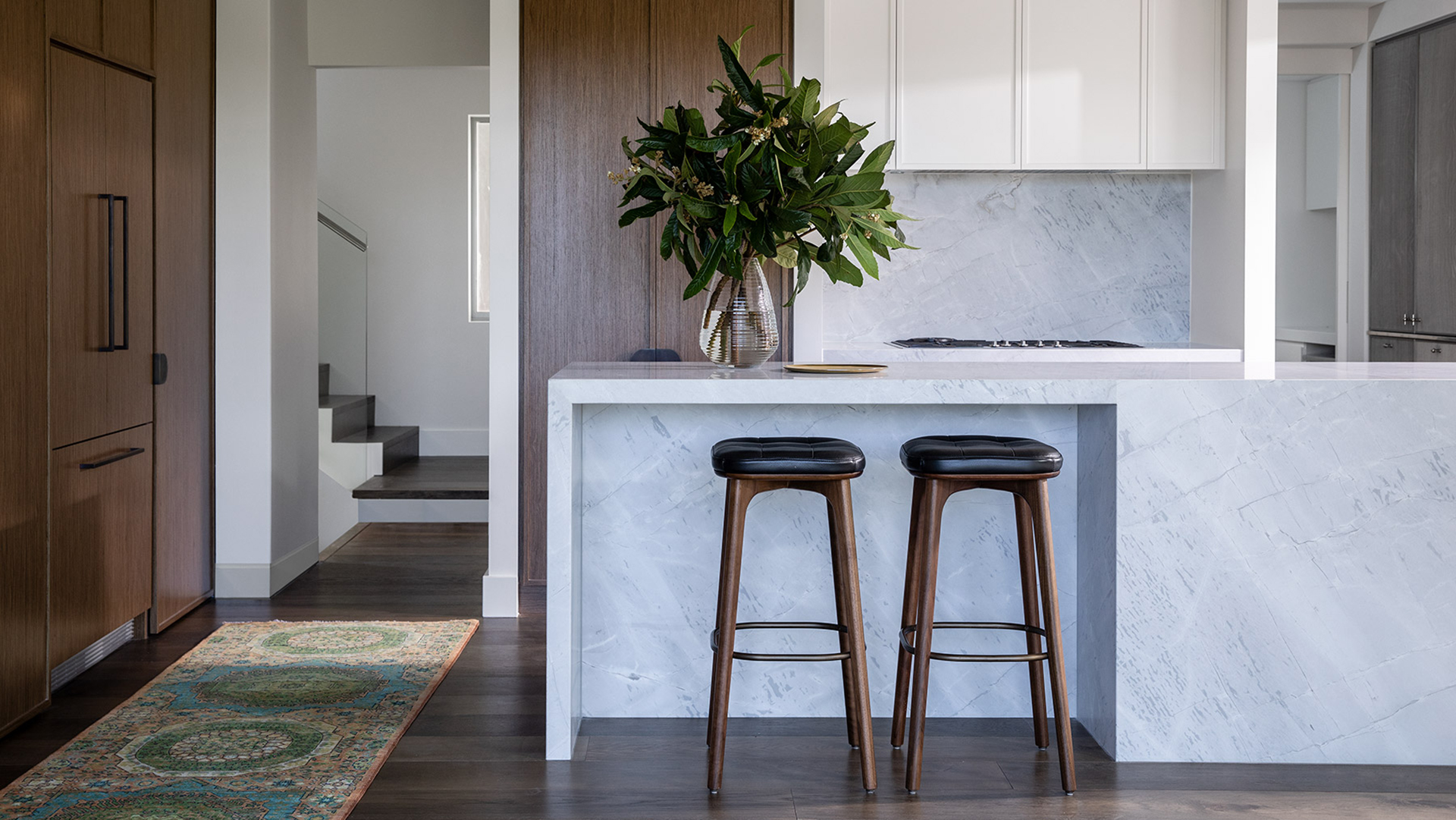 Saddle Bar Stool – Pearson Llyod for Walter Knoll

A keen eye for quality and longevity informs all aspects of Walter Knoll design, from the specification of only the most luxurious, expertly tanned leather to the nurturing of an in-house team of artisans to produce furniture of unmatched quality. The Saddle chair by Walter Knoll is known for its superior quality of leather: saddle leather being one the highest quality leathers on the market. The chair is known for its continuous leather form that envelops the frame seamlessly.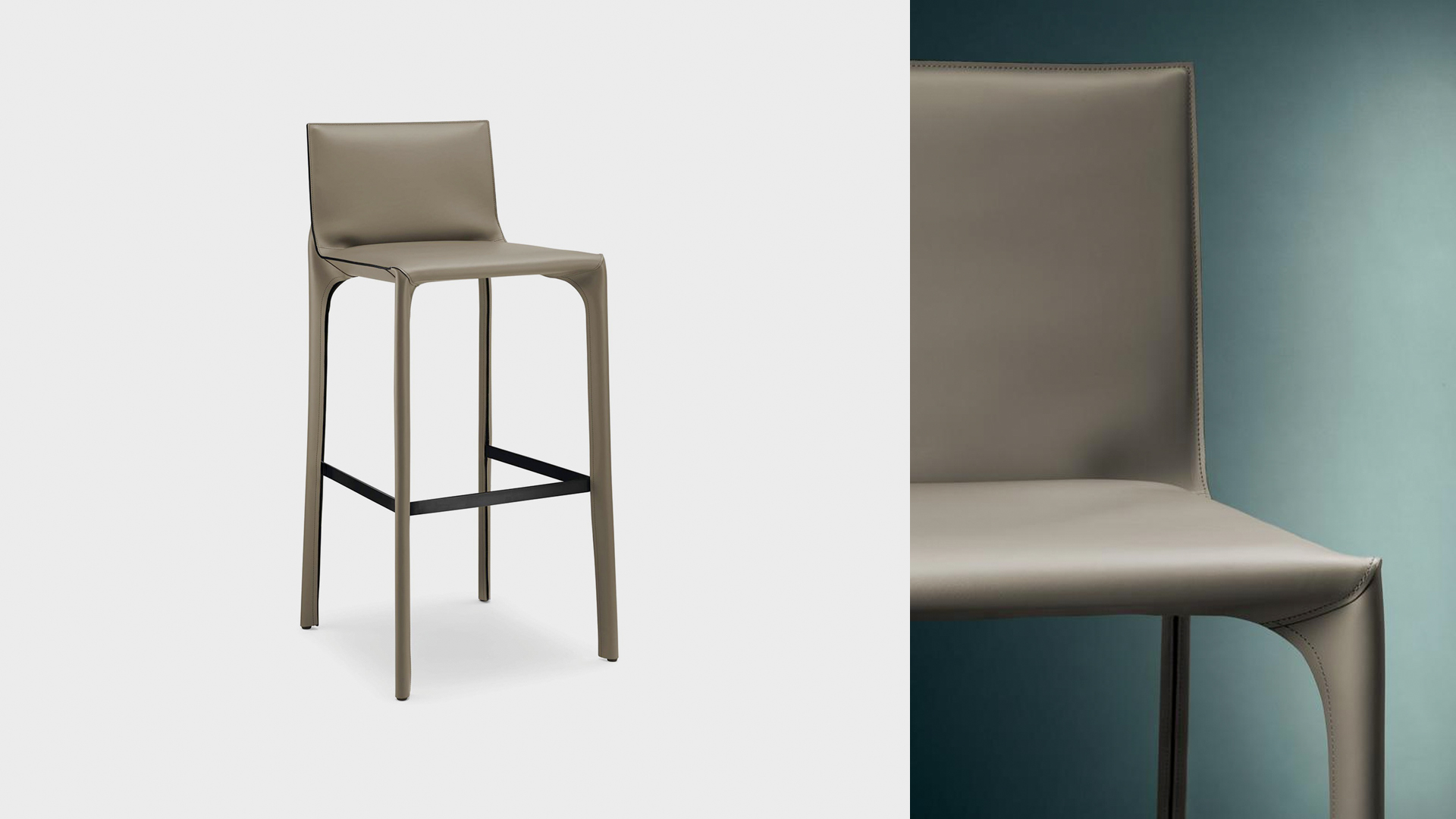 Jean Bar Stool – Stefan Diez for e15

German furniture brand e15 stands for consistent, progressive design coupled with high grade materials and handcrafted production methods. The distinctive silhouette, creative use of materials and innovative production technique makes the jean Bar stool an iconic design e15 design.