In a highly exclusive, invitation-only curated installation, typical of the luxury brand, sleek classics and whimsical new patterns were mirrored in the interior design of the space itself.
A playful blend of tradition and innovation; Louis Vuitton showcased its latest exploration of chic, Hardsided creations through an immersive retail experience.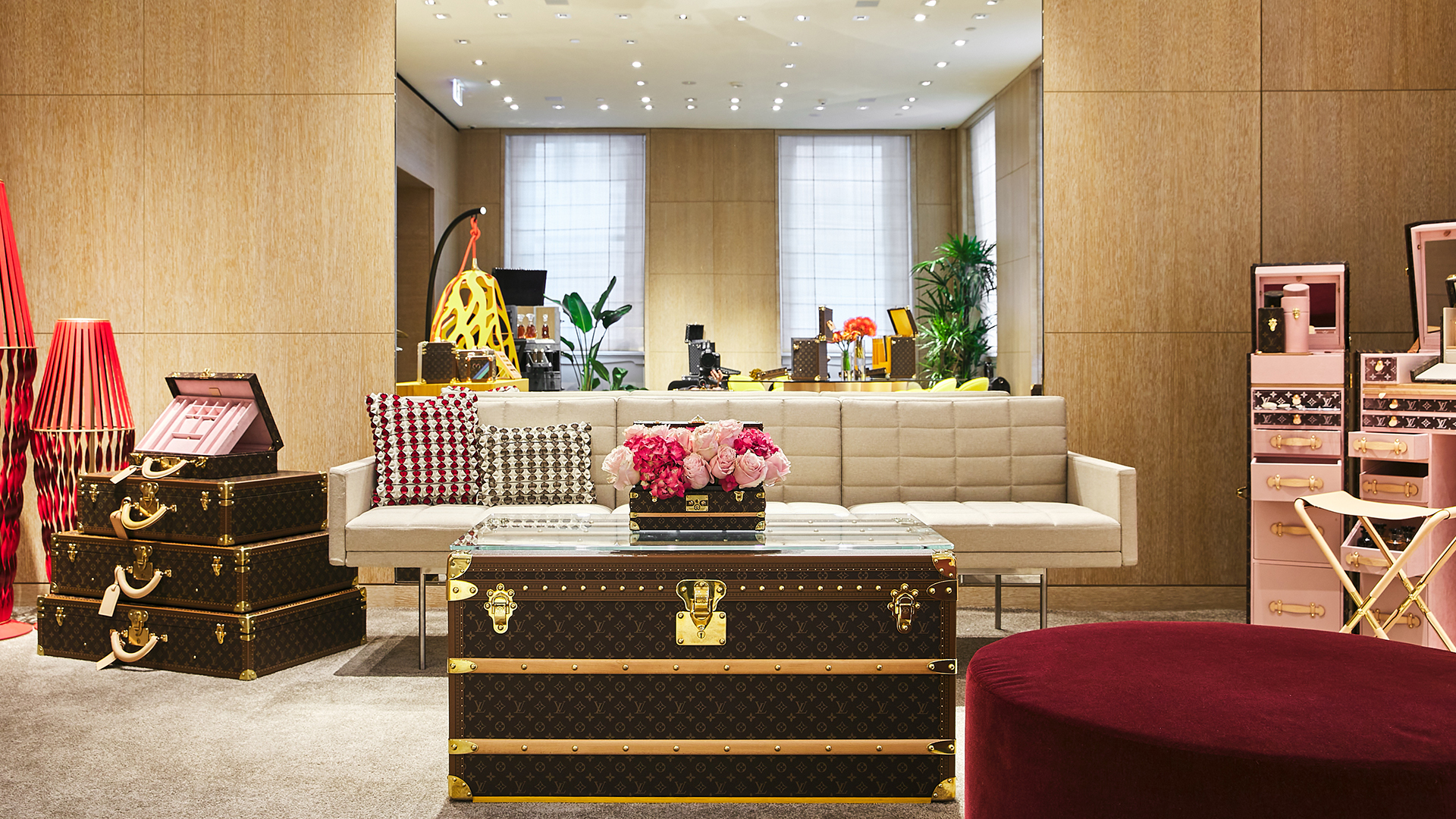 Host to an international portfolio of brands Living Edge was well suited to collaborate on a statement-making space. Through the medium of a luxury apartment set just above the George st. Louis Vuitton store in Sydney's CBD, Living Edge was pleased to assist bring the concept to life and transport guests to the world of Louis Vuitton.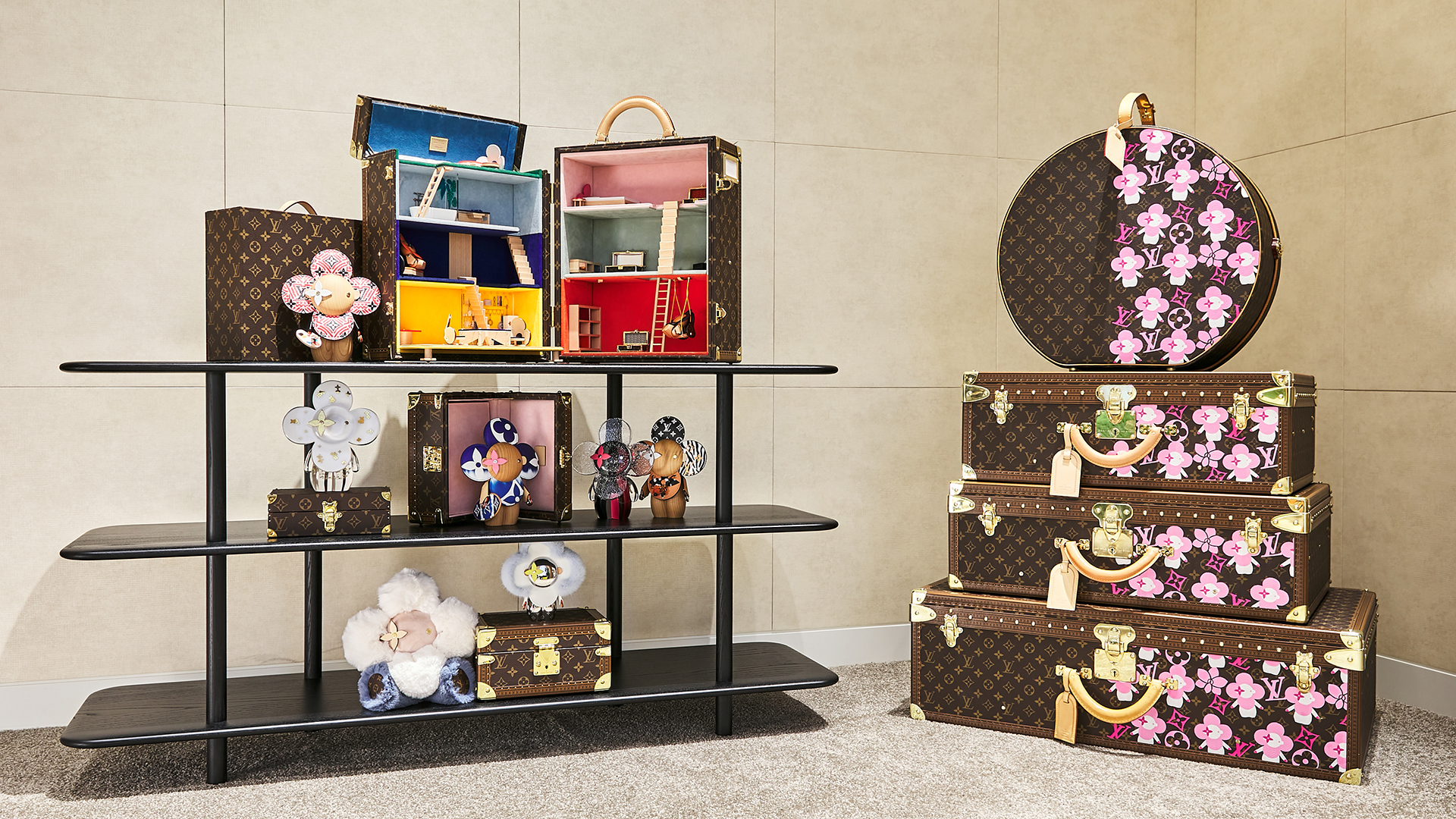 "We celebrate the Louis Vuitton Hardsided collection; Designed to connect this iconic collection to the lifestyle of Australia's most luxurious tastemakers. The Louis Vuitton Apartment was transformed into an interior led and carefully curated apartment – a worthy residence of Nicolas Ghesquiere and Virgil Abloh. Both timeless and timely."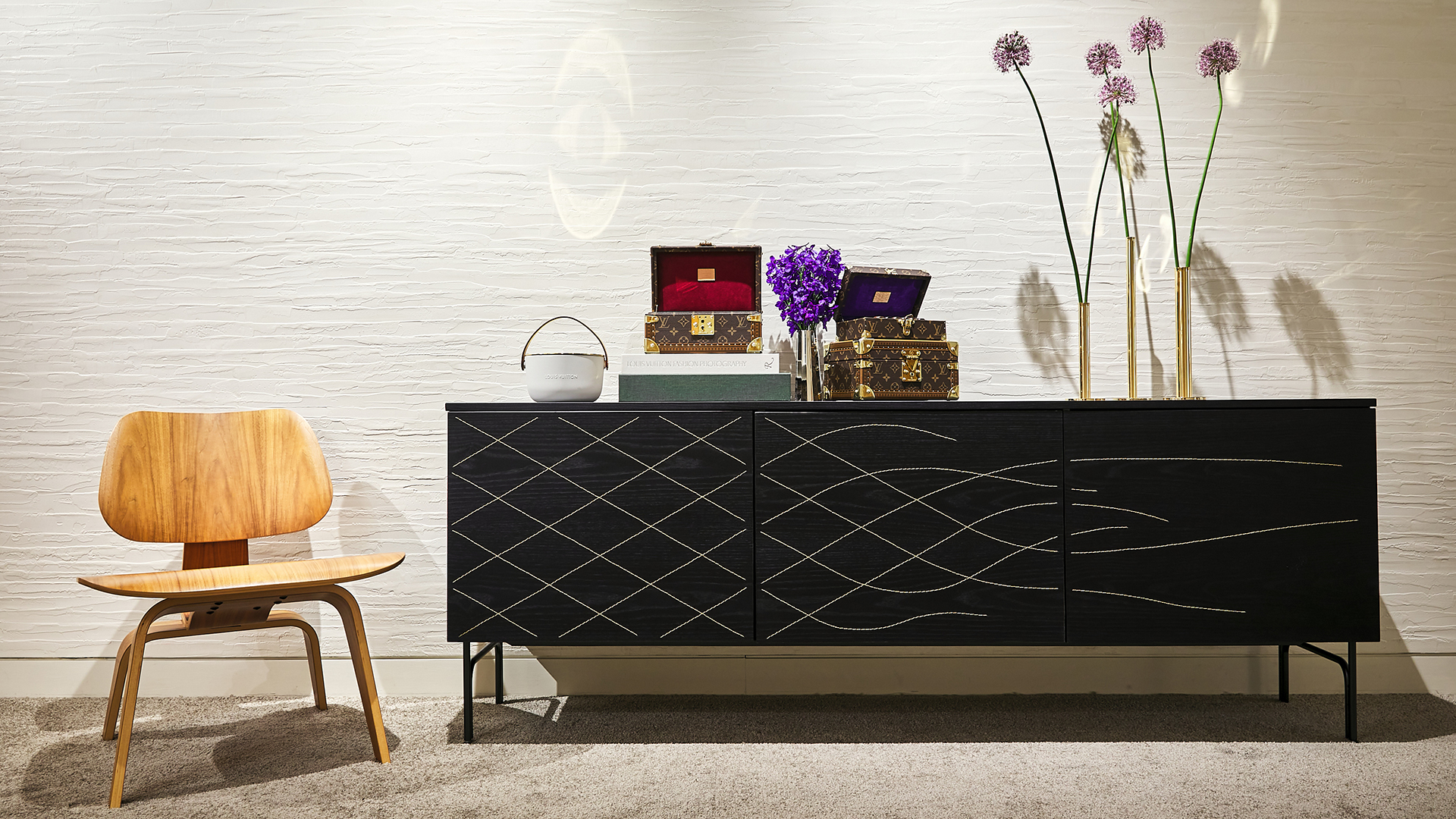 The London based Tom Dixon brand encapsulates a distinct nature and a joyous, quirky though rigorous character. Here, Tom Dixon Fat Lounge Chair and Swirl Table are paired with La Chance Borghese Sofa. La Chance is known for its contemporary interpretations of the French ornamental and decorative furniture traditions.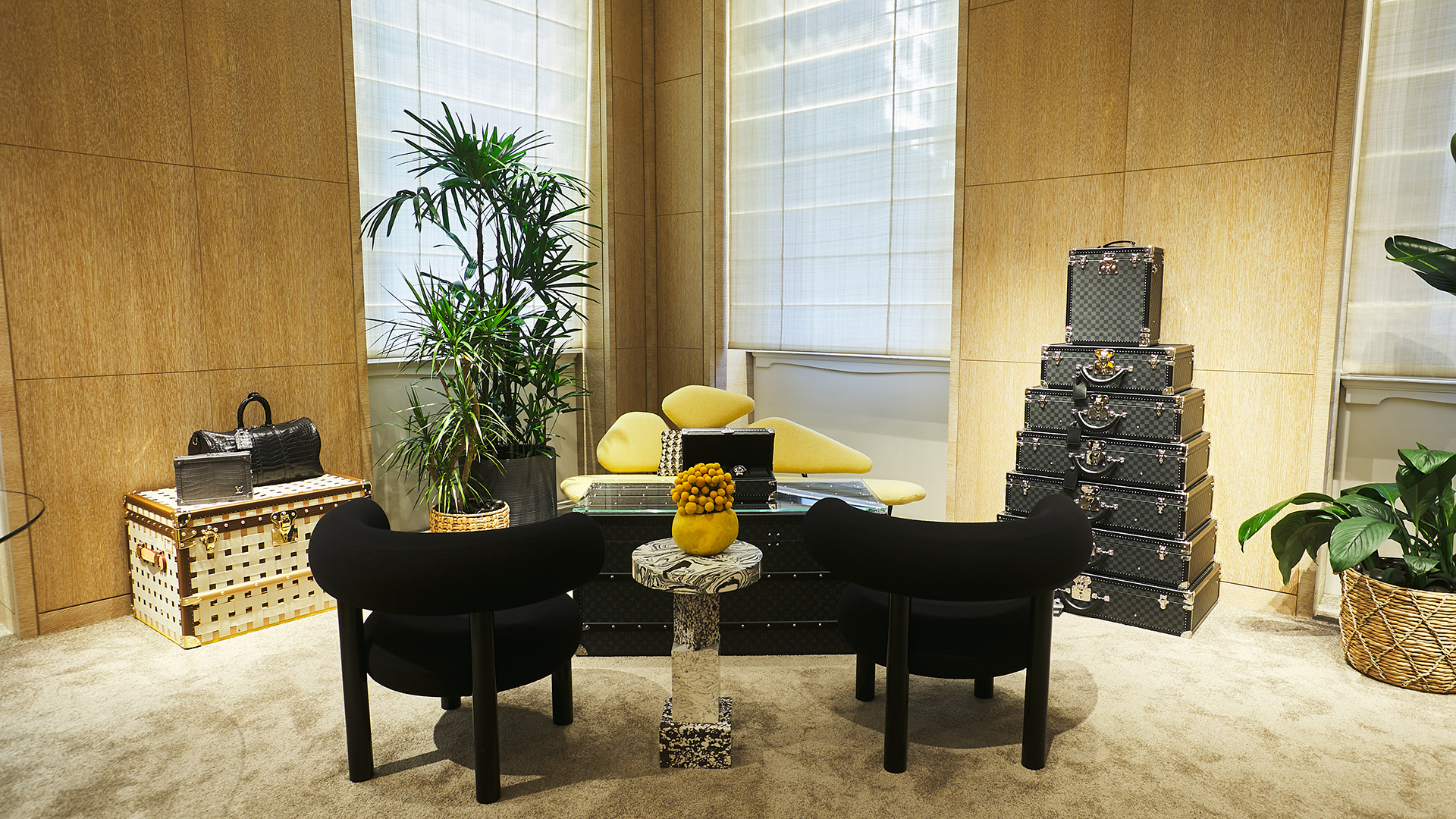 Established & Sons have captured the design world's attention, working with both internationally renowned designers and brilliant new talent, realising their visions with respect and understanding for each designers' individual style. The Established & Son's Quilt Armchair makes a statement in green paired with the refined Kerman Sofa from e15 furniture.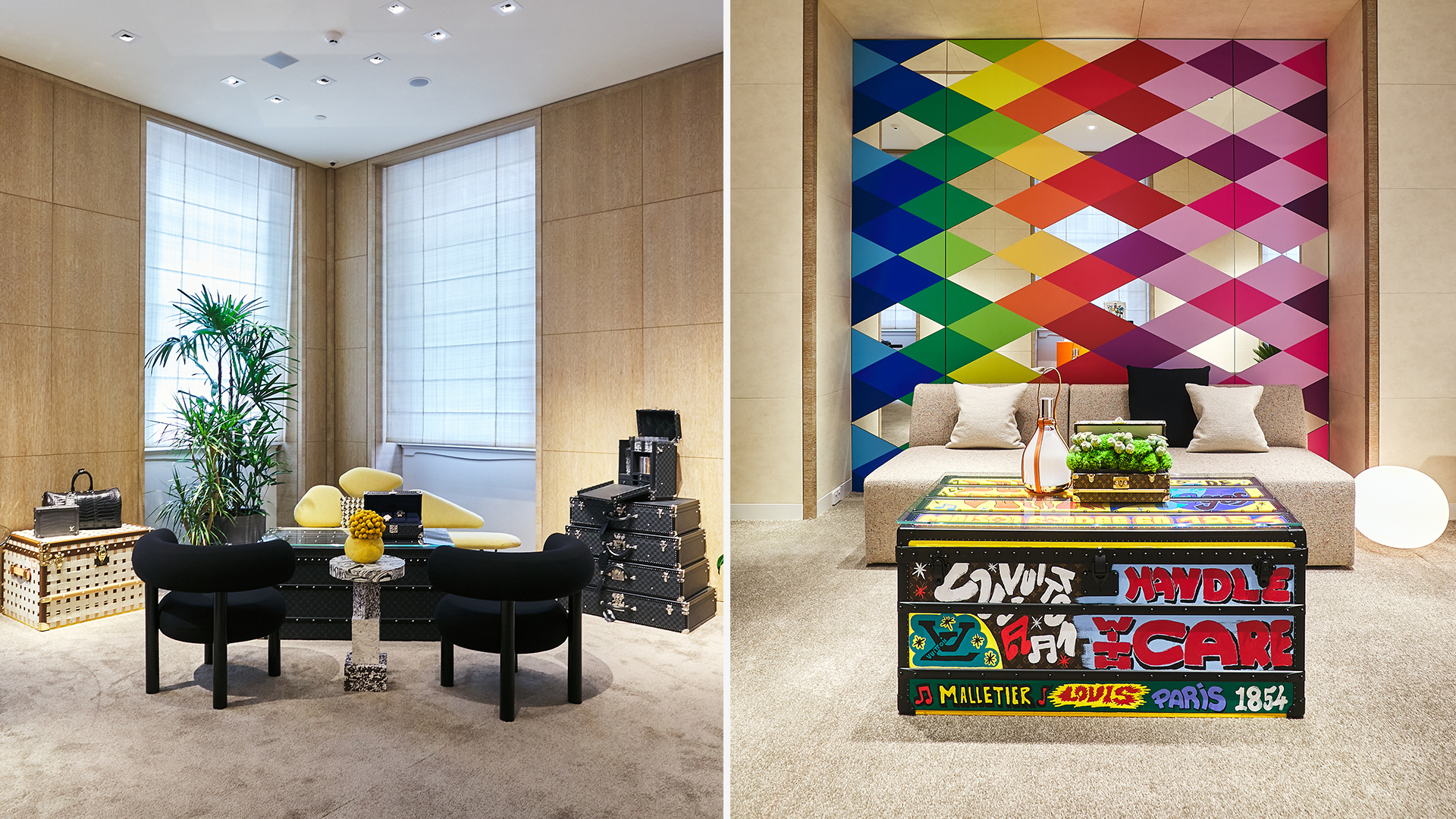 The Panton Chair Classic designed by Verner Panton is an icon of twentieth-century design. An icon now produced through Vitra, it has received numerous international design awards and is present in the collections of many prominent museums. It is available in a choice of bold and subdued colours.