Living Edge is the new retailer of Flos Home Collection on the Australian east coast. Flos' modern and minimalist lights and lamps feature in residential and retail projects around the world; their sculptural forms defying gravity, performing balancing acts and reinventing the lightbulb.
A recap with Living Edge's Aidan and Jo Mawhinney on the exciting new partnership with Flos, the pioneer of light.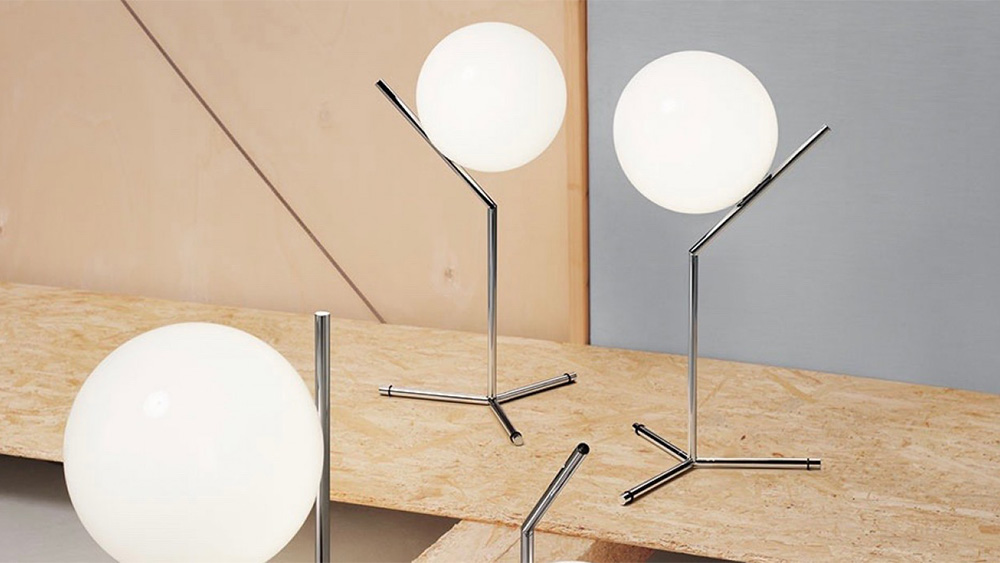 "Throughout Australia, lighting is arguably one of this industry's most exciting and innovative areas for design. Responding to this increased demand for high quality, authentic and future-proof lighting products, at Living Edge we are extremely proud to announce Flos Home Collection's addition to our lighting portfolio." said Aidan (Mawhinney, CEO, Living Edge)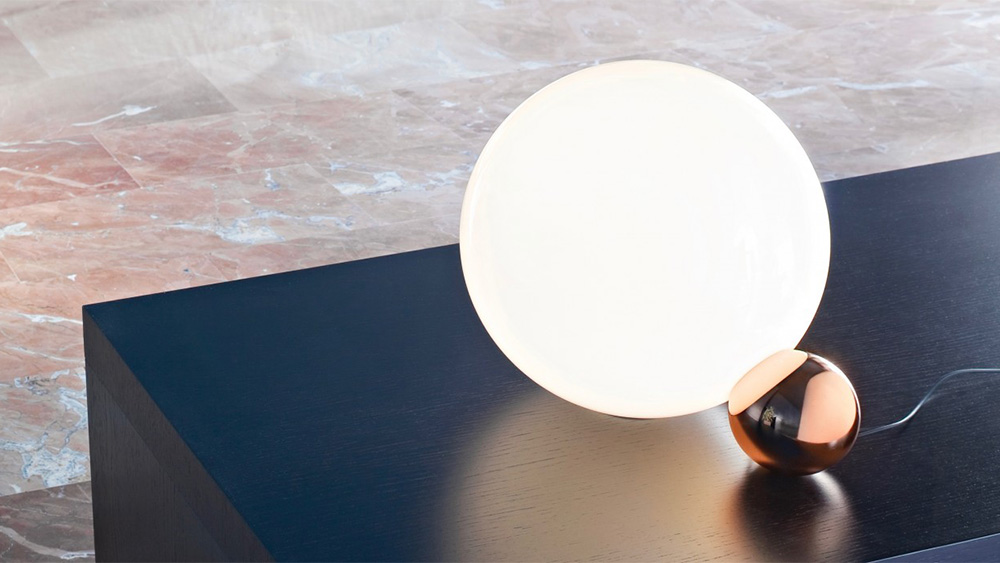 Flos was established in the early 1960s when Dino Gavina, Cesare Cassina and Arturo Eisenkeil set out to revolutionise the lighting industry by utilising new materials. Eisenkeil imported spray-on plastic-coating Cocoon to Italy and in 1959 he began to look for new applications. He joined forces with design- entrepreneur Gavina, who wanted to establish Italy's reputation as the new centre of interior design, and Cassina, co-founder of the eponymous furniture brand that worked with famous design duos Achille and Pier Giacomo Castiglioni and Afra and Tobia Scarpa. By applying Cocoon to the lighting fixtures, the bulbs emitted a soft and ambient light.
The Castiglionis and Scarpas created the first lamps for Flos including the Taraxacum, Gatto and Viscontea and Fantasma. All are still in production today, as is Flos' well-known Arco, a floor lamp that provides overhead light.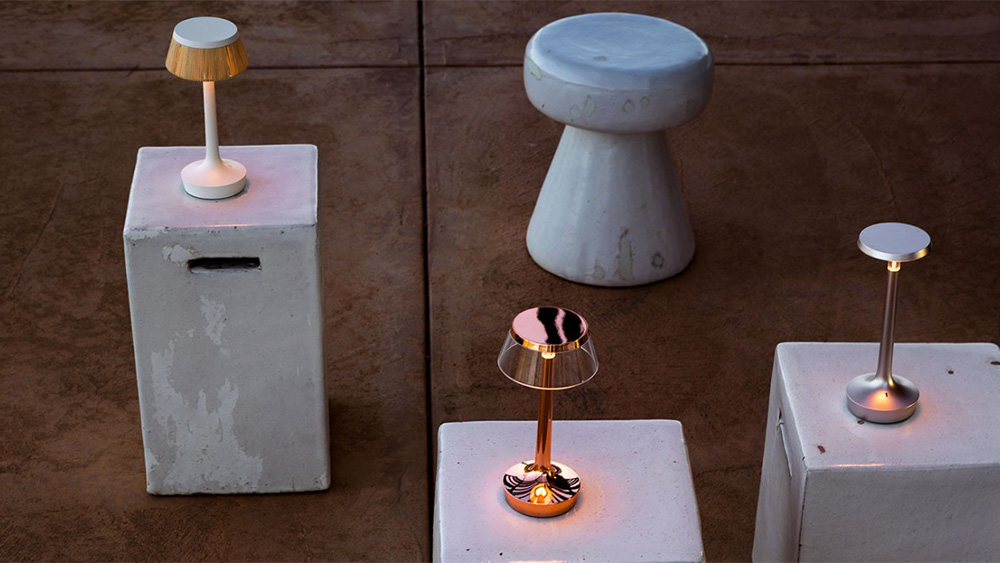 Flos' approach to design focuses on the harmony of iconic forms, artisan craftsmanship and mass-production technology. Since its establishment in the early 1960s, Flos has collaborated with high- profile designers such as Achille and Pier Giacomo Castiglioni, Afra and Tobia Scarpa, Jasper Morrison, Konstantin Grcic and Patricia Urquiola to produce classic and contemporary lamps.
"We understand that lighting plays a strong and central role in our experience of the built environment and, as a result, we look forward to collaborating with Flos to lead a new culture of lighting innovation. Flos' addition to the Living Edge portfolio brings a clean, svelte and classic aesthetic powered on all fronts by the latest in technology and research. Established in 1962, Flos has a long history of iconic and pioneering designs and we are excited for the brand to sit alongside our existing portfolio of contemporary and dynamic lighting brands." said Aidan.
With the arrival of Flos to Living Edge, highlights on the showroom floors include Glo-Ball, Tatou, IC Lights and Taccia. Jasper Morrison designed Glo-Ball with an acid-etched blown-glass diffuser to evoke the radiant light of a full moon. Inspired by antique Samurai armour, Patricia Urquiola's Tatou lamp has an interwoven dome-like shade, which casts patterns of light on surrounding surfaces. Michael Anastassiades' elegant IC Lights have blown-glass diffusers that delicately balance on slim metal frames, and the Castiglionis' Taccia has a concave spun-aluminium reflector shaped to give the illusion of an upside-down hanging lamp.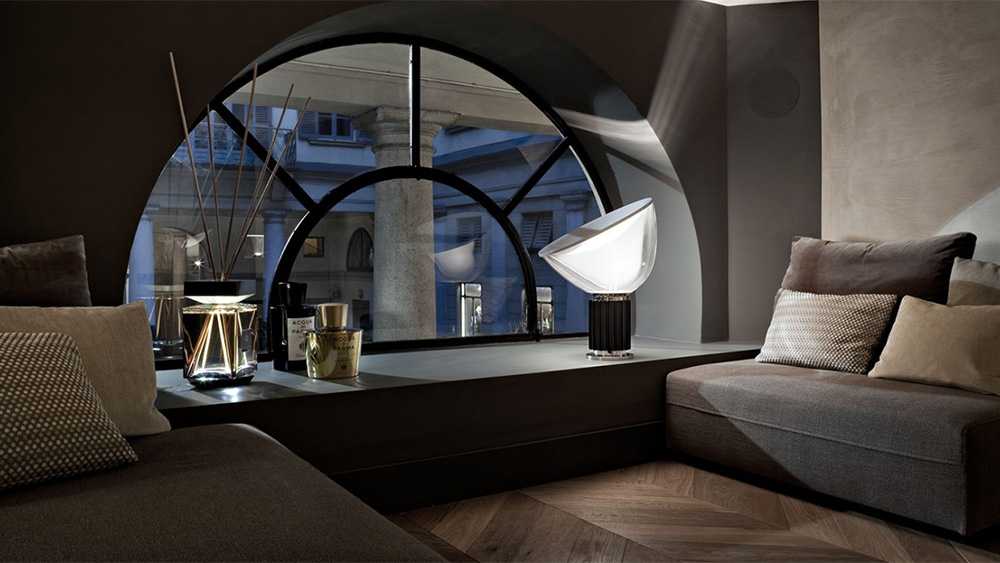 With timeless yet forward-thinking design, Flos Home Collection lighting sits effortlessly alongside other furniture and accessory brands and products at Living Edge. "This exciting partnership signifies a shared commitment to authentic and timeless design with a never-flagging pledge to only the highest level of quality," said Jo (Mawhinney, Brand and Product Director, Living Edge)
Products in Flos Home Collection can be ordered in the Living Edge showrooms in Sydney, Melbourne and Brisbane and online at www.livingedge.com.au.