Our design experts think it's time to inject a sense of fun into our homes via playful design. Keep it sophisticated by choosing smart sculptural décor pieces in organic forms or an unexpected colour pop.
Established & Sons is a British brand representing all that is innovative in contemporary design.
Minimalist-inspired interiors, meet the new statement piece. While we traditionally associate big, bold statement décor and furniture with eclectic, maximalist sensibilities, the new statement piece is confident enough to stand alone as a point of interest. Refresh your home with a chandelier or a showstopping sofa.

By supporting the best creators of our time, Established & Sons has built a collection for people who are passionate about design, presenting imaginative products with style and personality. Taking a unique approach to collaboration, the company develops and produces work by leading practitioners and nurtures the careers of young designers.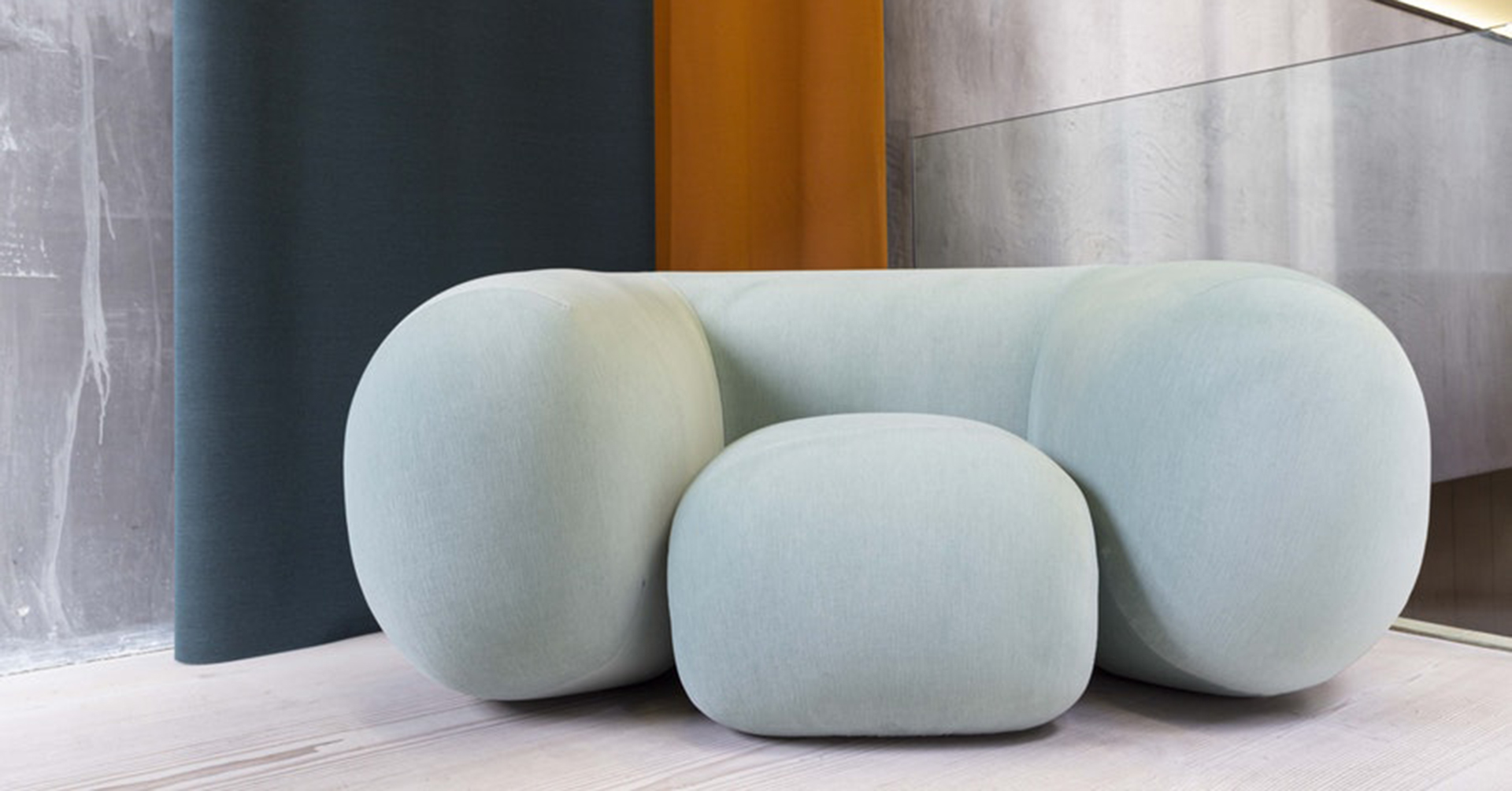 Combined with Established & Sons' commitment to skilled craftsmanship and cutting-edge manufacturing techniques, this produces intelligent designs that are at the same time diverse in the extreme and united in their quest for the extraordinary. These designs have often set the tone for the global conversation on design and mirror the essential character, style and identity of London – the birthplace and home of Established & Sons.

Instantly recognisable, Mollo's simple, rounded volume is formed from plump layers of high-density foam, making it exceptionally comfortable and inviting for lounging. Composed of plump layers and high-density foam, Mollo's simple form provides exceptional comfort and the ultimate relaxation experience. Used as a seating island the Mollo can provide both privacy in quiet moments, and the means to integrate a space and initiate conversation.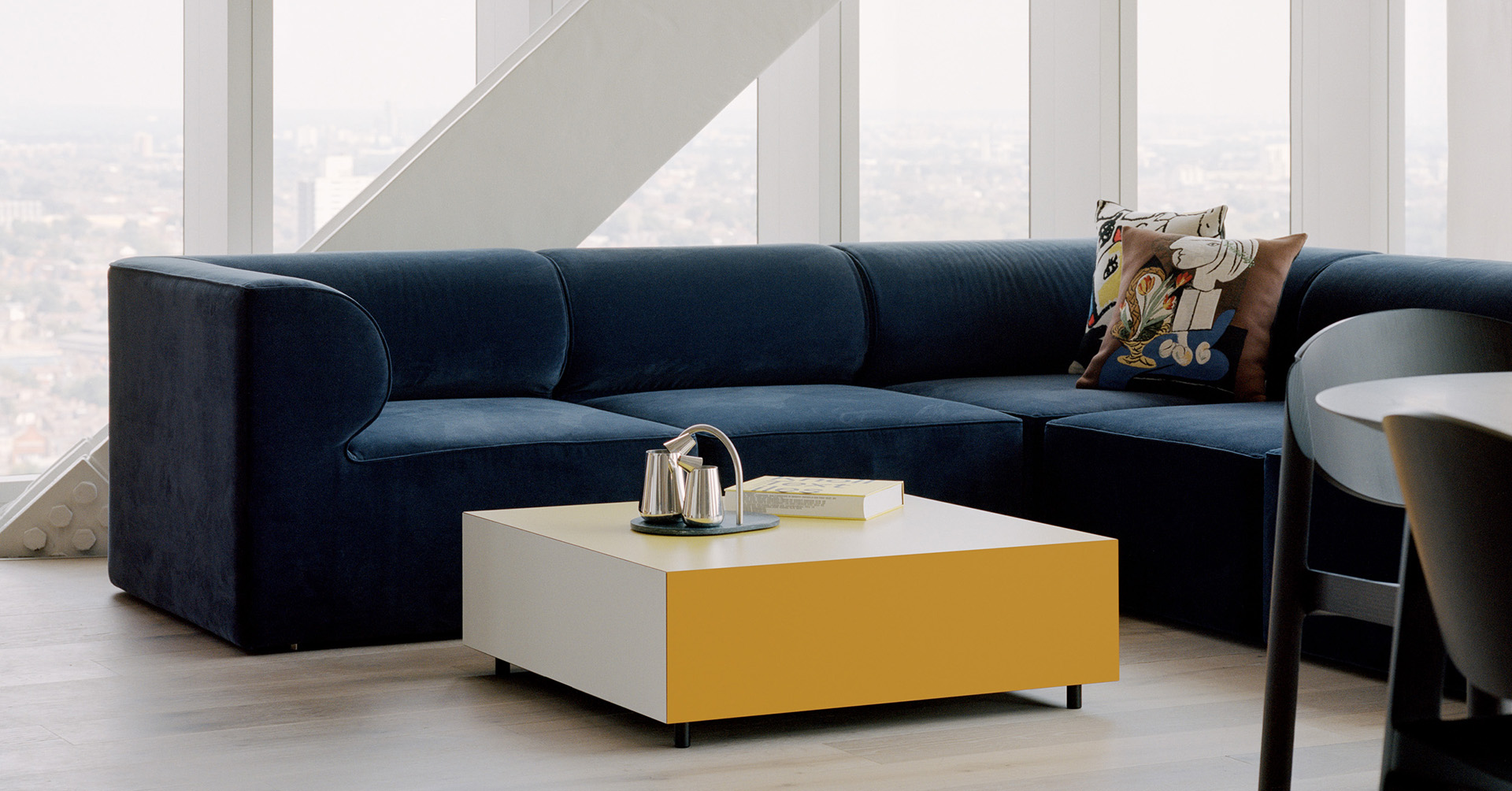 Treating colour as a material, Bloc side tables are based on the idea of recreating a hand-drawn cube, using different tones and shades to suggest an optical illusion. Available in three sizes, the design is highly versatile and can add playfulness and a compact graphic character to a wide range of interior environments, from the home to the office. "Colours often come way too late in the development of a design," said designer Pauline Deltour. "For once I wanted to invert the process."

It's easy to create a fun, vibrant look with the Torch light, a reference to car headlights –offering a wide array of colour and cluster combinations. By combining different colours and sizes easily mix things up within the same space or state your style by choosing an ultra-modern feature chandelier. Heroic in black or red or quiet and calm in signal grey, bespoke drop heights provide architecturally bold pieces for double or triple height ceiling spaces.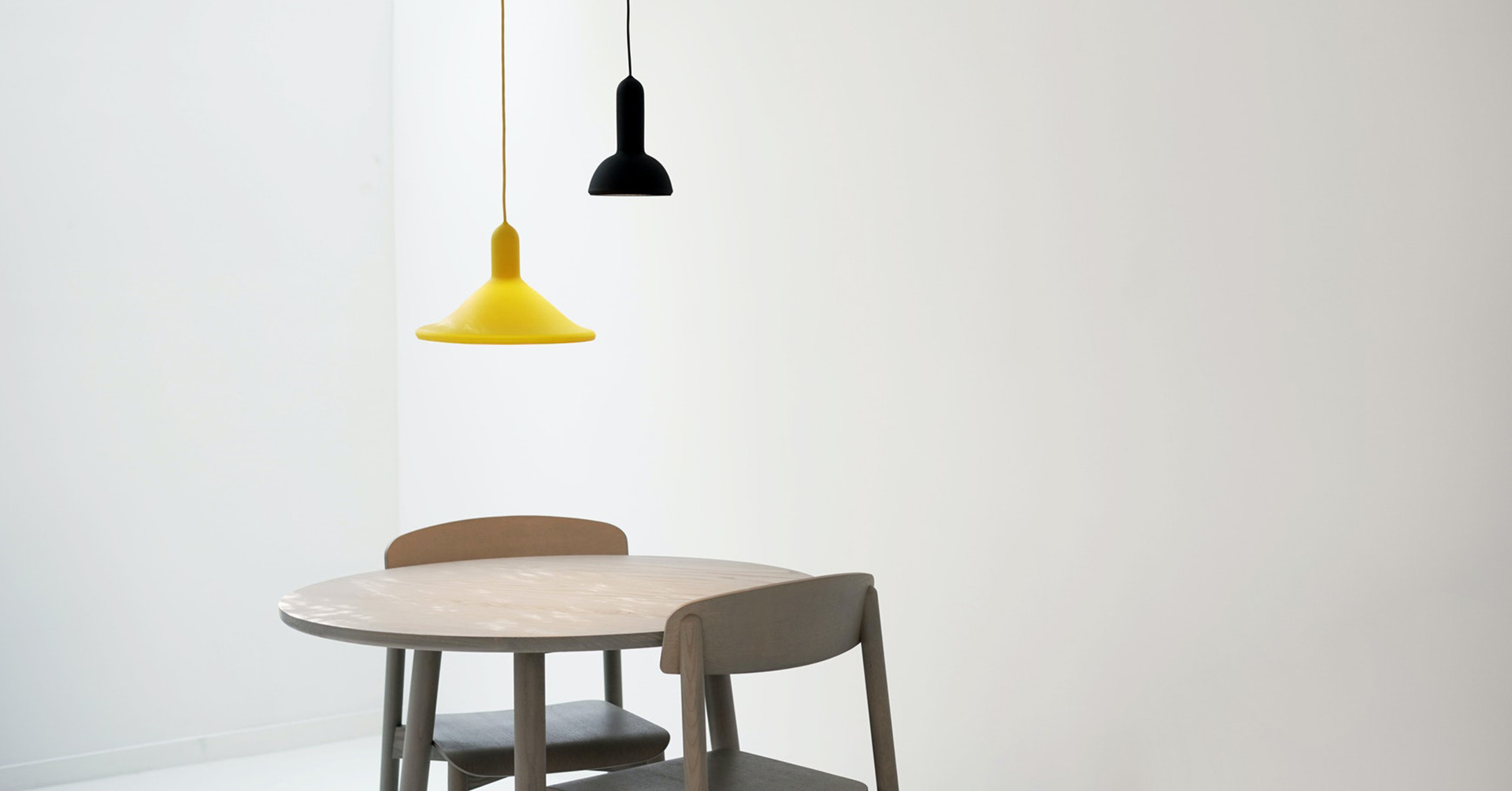 Appreciated from all angles as a sculptural object as well as an entirely functional, practical item of furniture, Stack creates a rich and wonderful spectacle of colour and form. Challenging the conventions of a traditional drawer unit, Stack consists of individual, multicoloured drawers that appear suspended above one another and open in both directions, creating an irregular composition.

"We have a very strong body of work to show," says Sebastian Wrong, Director of Established & Sons. "Whether you like it or not, well, that is subjective, but what we do know is that the quality of this work is absolutely indisputable."