Sometimes, a piece of furniture comes along and changes everything around us. What are these pieces that have not only entered our homes but our collective consciousness? From the Wiggle to the Cactus, these designs not only have a striking appearance but also a unique history which created a lasting impact and longevity in the eyes of the public.
A piece of furniture embodies a lot in one package: engineering, materiality, practicality, and, most of all, imagination.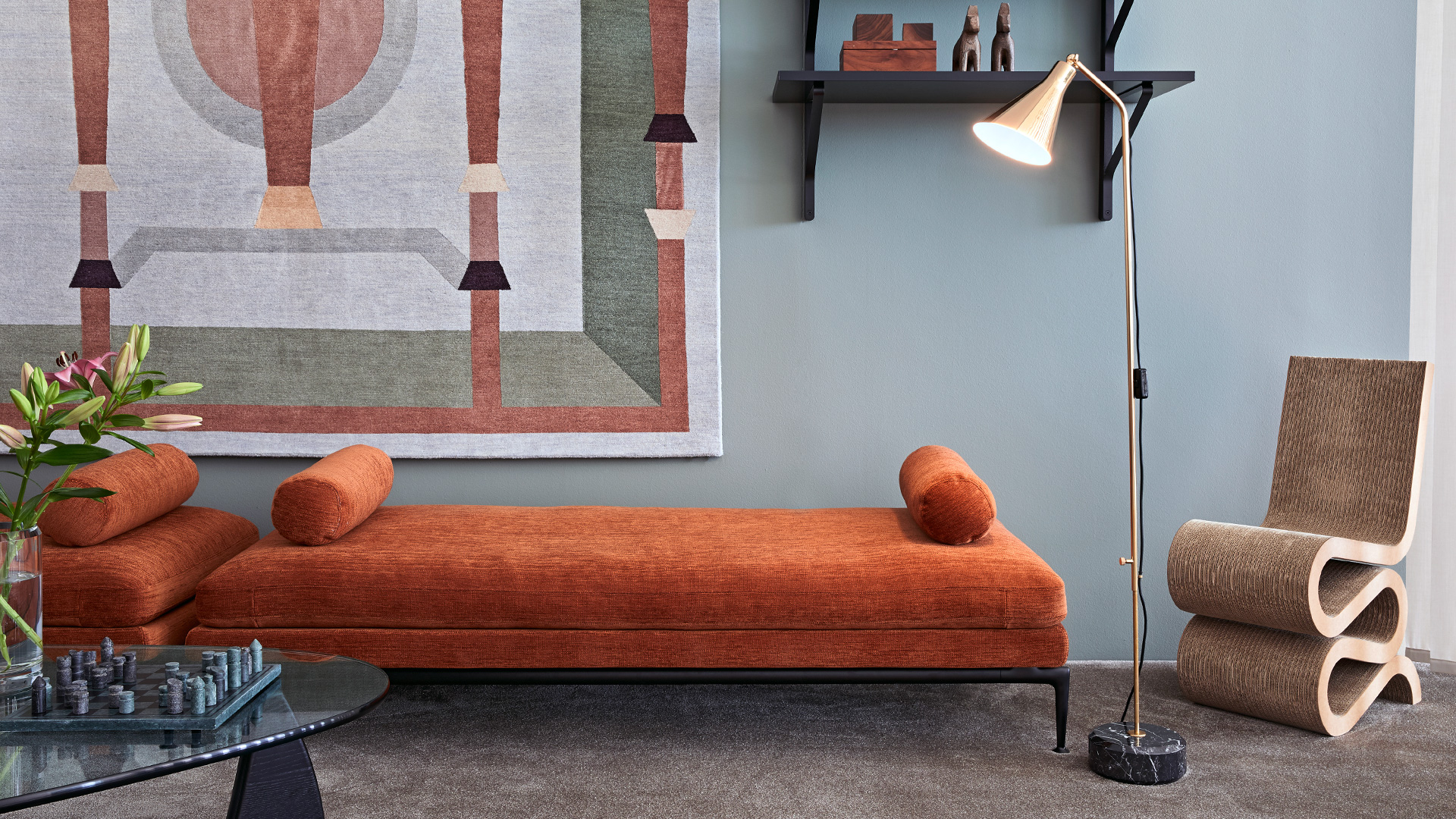 Wiggle Side Chair
The architect Frank Gehry is known for his use of unusual materials. With his furniture series 'Easy Edges', he succeeded in bringing a new aesthetic dimension to such an everyday material as cardboard. The sculptural chair is not only very comfortable, it is also strong and robust.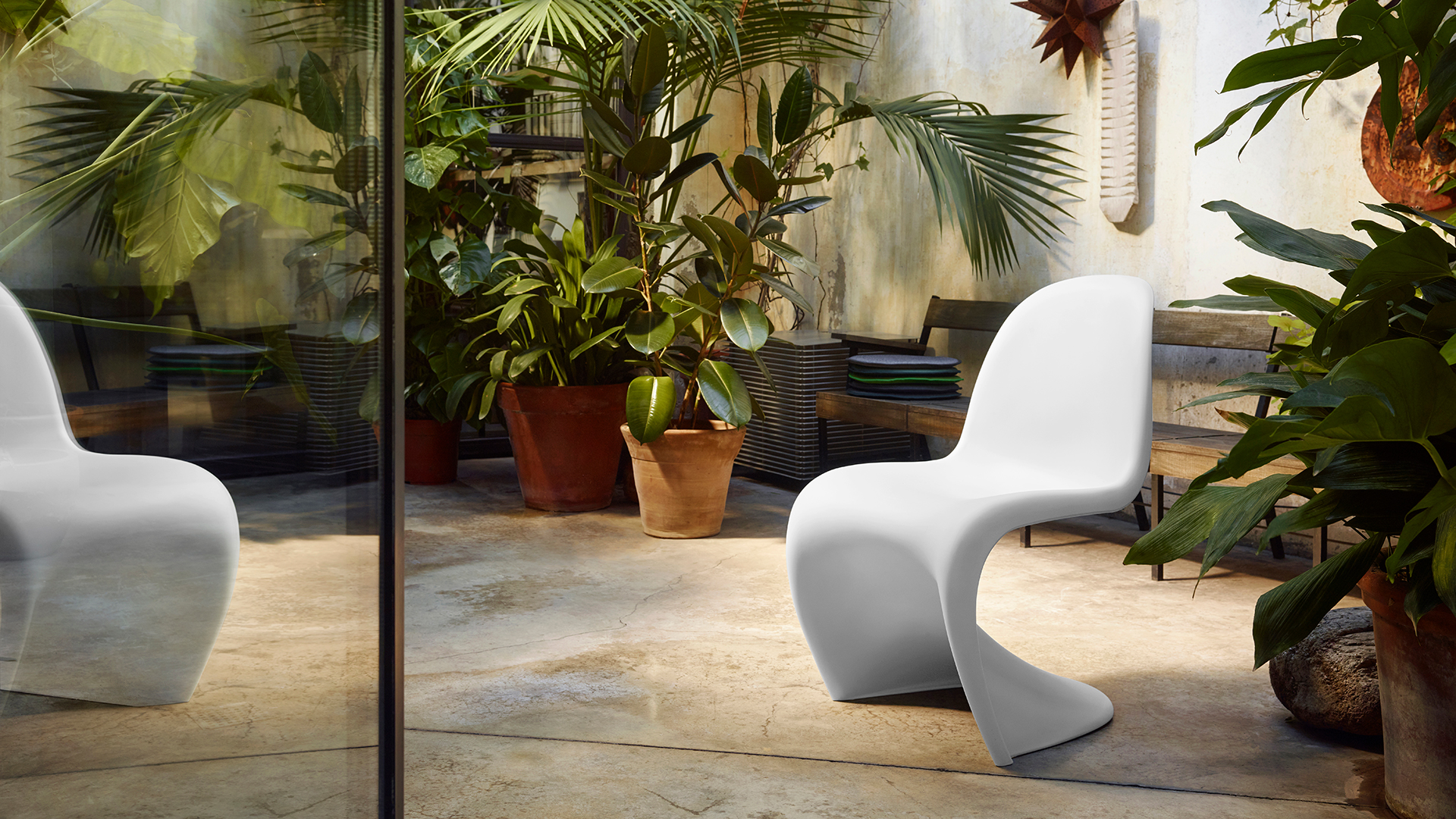 Panton Chair
A classic in the history of furniture design. Conceived by Verner Panton in 1960, the chair was developed for serial production in collaboration with Vitra (1967). It was the first chair to be made completely out of plastic in one single piece.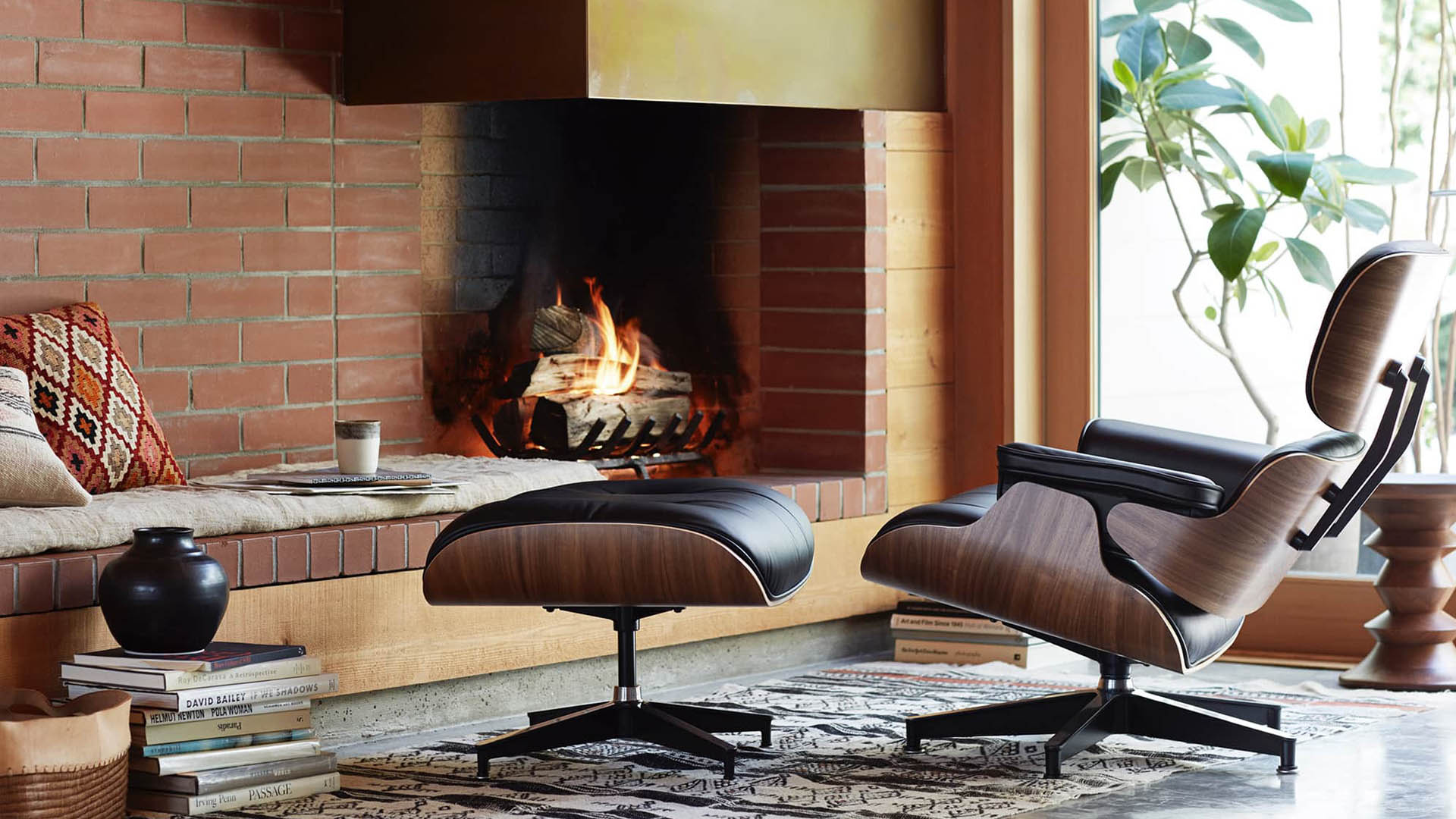 Eames® Lounge Chair & Ottoman
The Eameses' modern take on a 19th-century club chair has not only endured for more than 50 years, it has become one of the most significant furniture designs of the 20th century – instantly recognisable and enduringly fresh.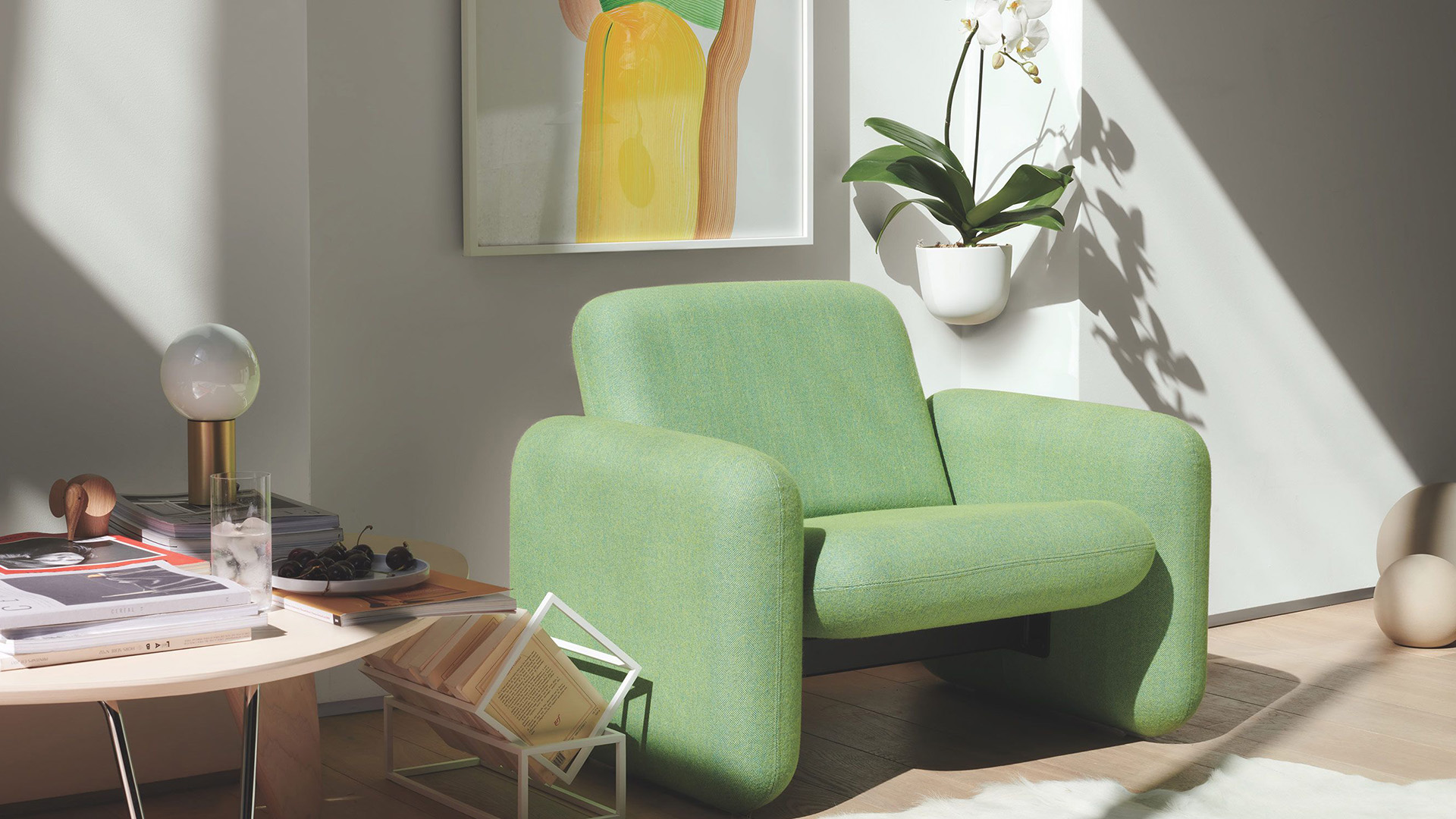 Wilkes Sofa
Designed by Ray Wilkes and first introduced in 1976, this playful, eye-catching lounge seating has made a lasting impression. He designed the modular seating to be minimalist in spirit if not in shape – its iconic form is made possible by the technology that makes it.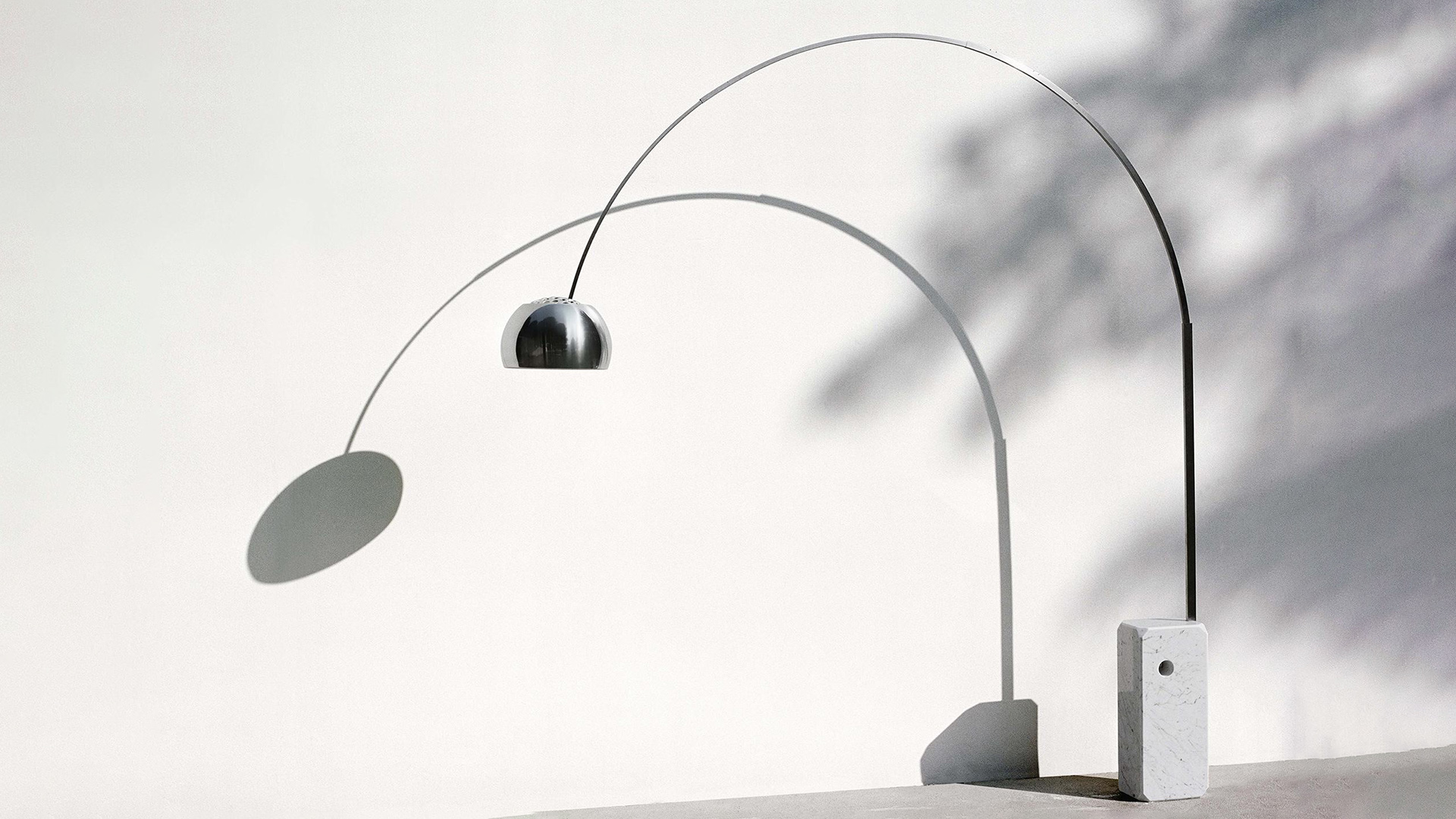 Arco Floor Lamp
The Arco Light is a design icon that has been in constant production since its debut in 1962. The famed Castiglioni brothers spared no detail when they created it, from the bevelled corners of its genuine Carrera marble base.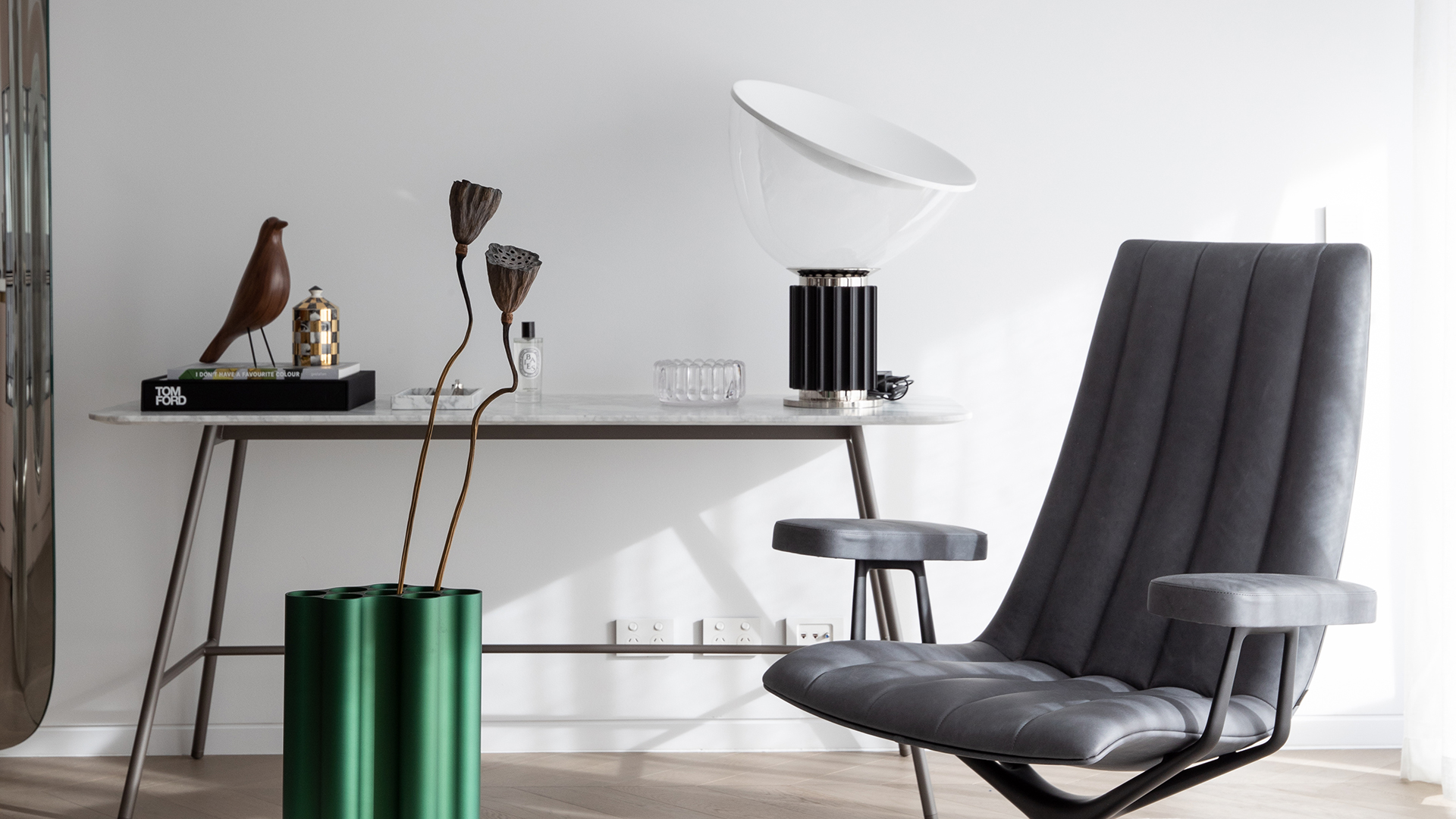 Taccia Table Lamp
The Castiglioni brothers often created designs that challenged our perspective, and the Taccia, which gives the illusion of an upside-down hanging lamp, is an inspiring example of that. Designed by the famed duo in 1962.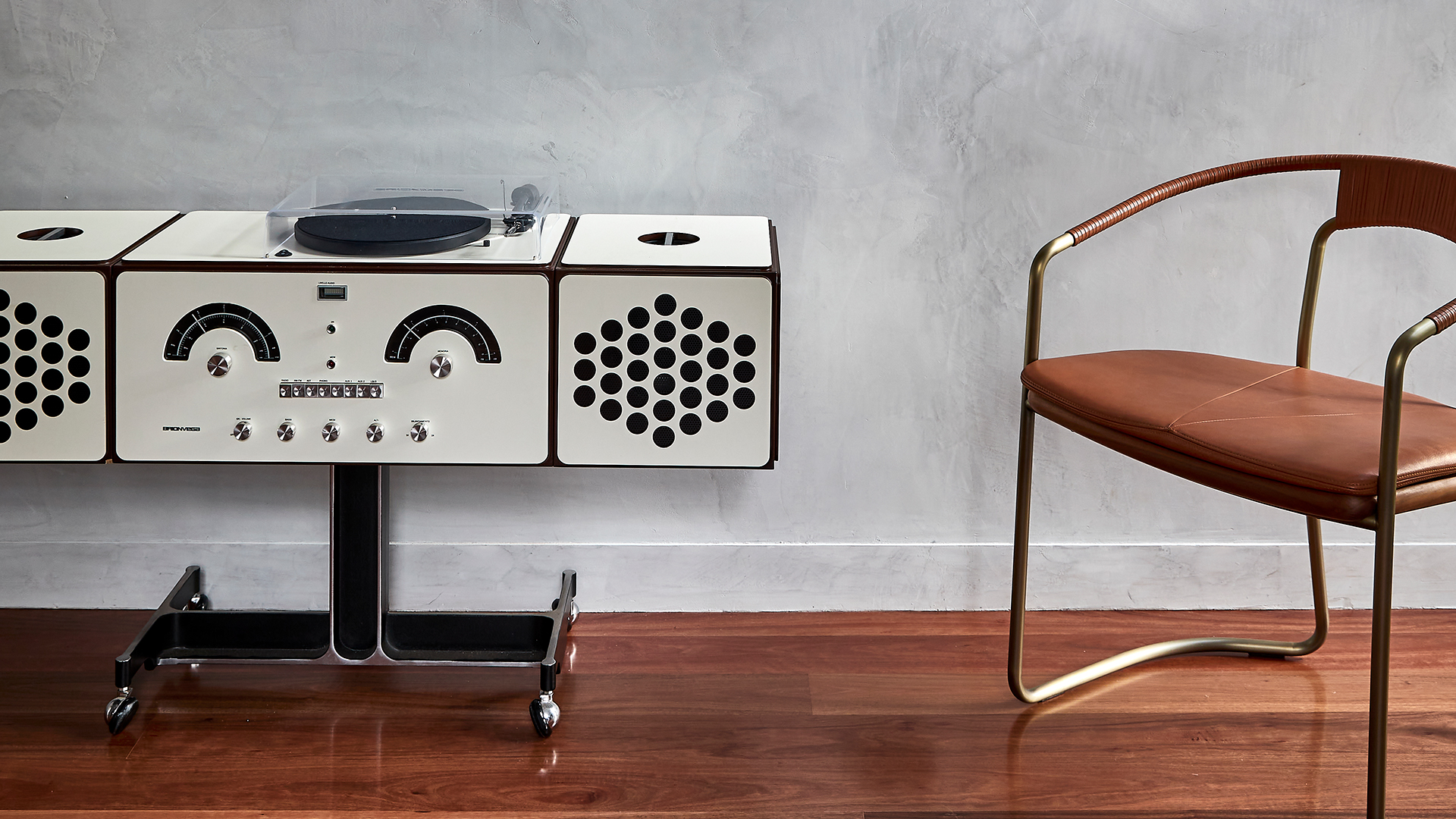 Radiofonografo
Half a century of uniqueness, told by a smile that has stood the test of time. Created in 1965 by designers Achille and Pier Giacomo Castiglioni, the Radiofonografo is a superb work of modern industrial design, thanks to its incomparable style and sound.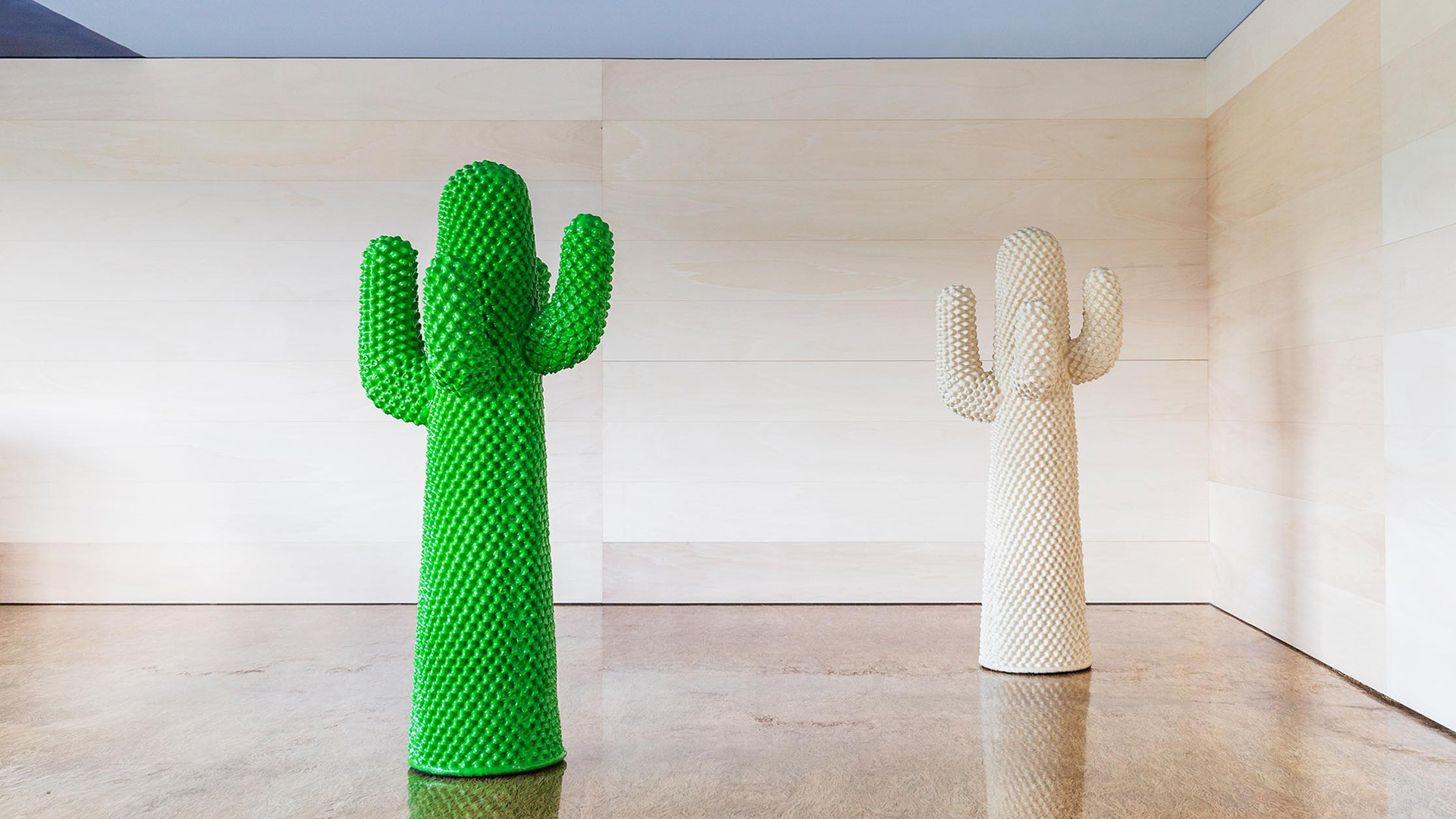 Cactus
Cactus came to life in 1972 thanks to the genius of Guido Drocco and Franco Mello. From the start it questioned the rigid world of interior design. The ironic totem embodies the grit, the imagination, and the humour of the design of the Seventies.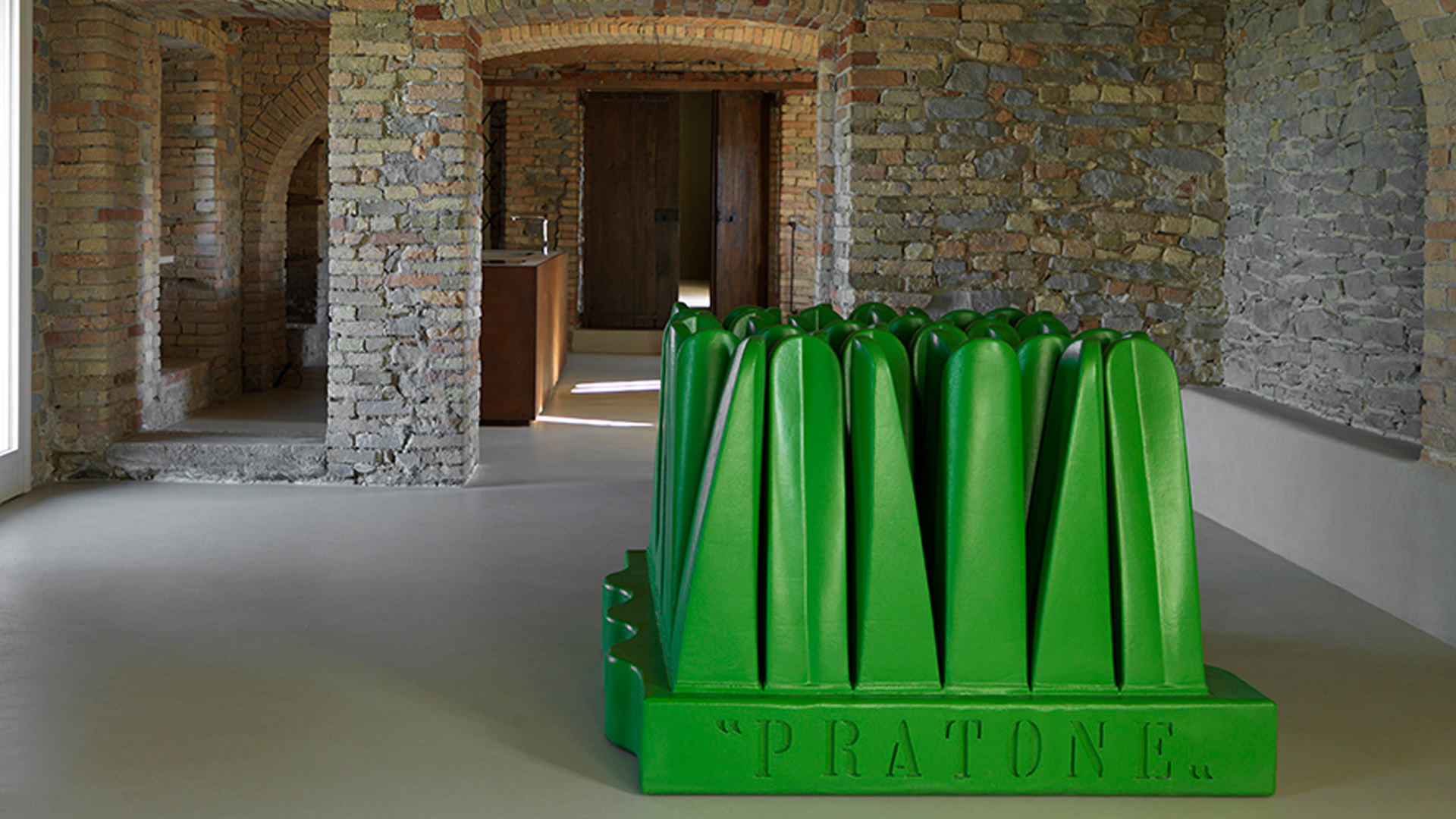 Pratone
Long green stalks among which we can sink and lie, a portion of garden deliberately out of proportion. Light-years away from the usual types of the middle-class interior design of the '70s, Pratone became a point of reference in the history of design.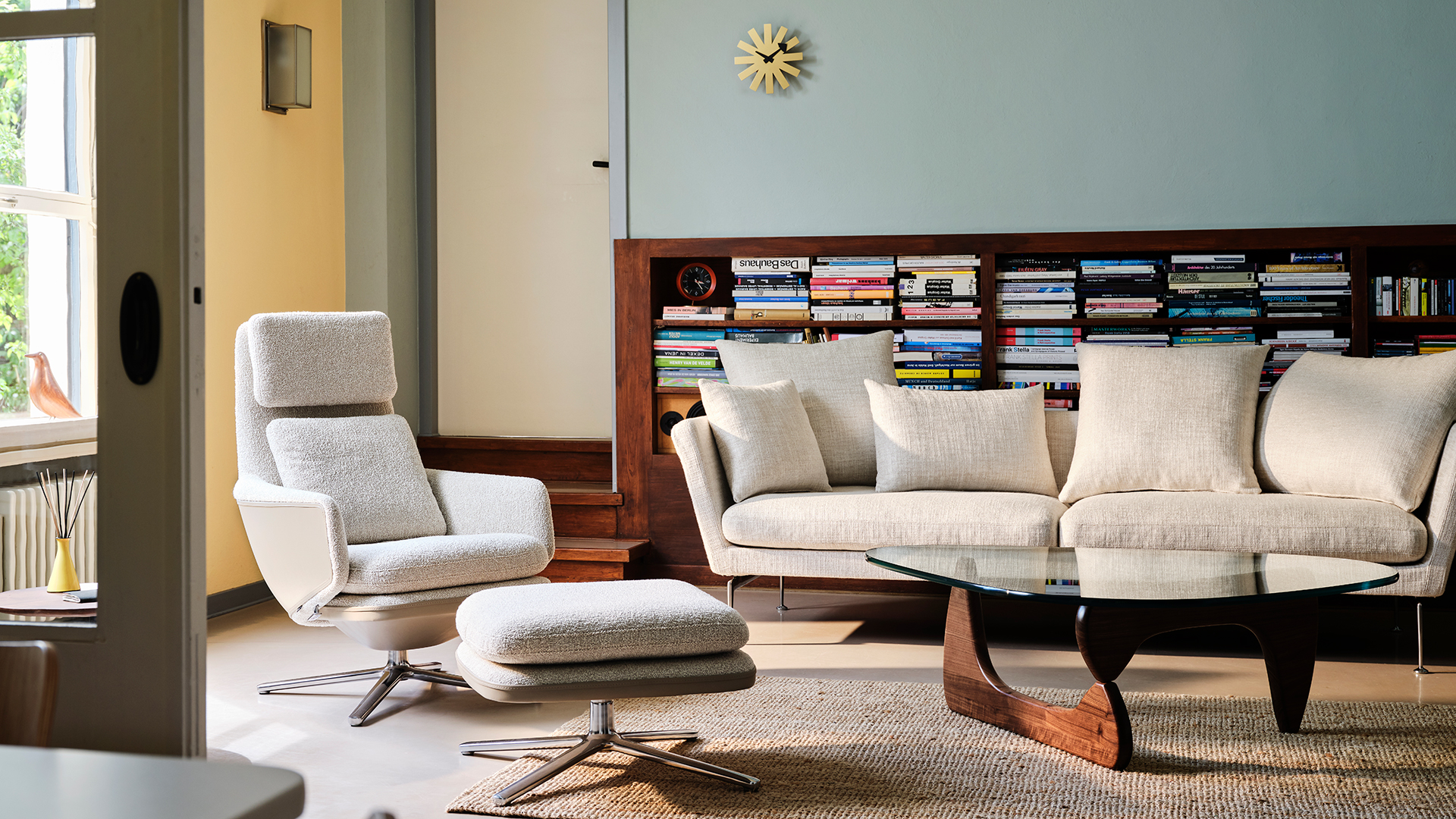 Noguchi Coffee Table

In creating his design for the Coffee Table, Isamu Noguchi translated the biomorphic aesthetic of his sculptural works into a piece of furniture with distinctive organic forms.