A minimalist's dream; For this project the clients called on Biasol to design a comfortable family home with adequate room to host large gatherings. "The client's design brief –modern, minimal and beautiful – gave us the freedom to use colour and materials in a way we hadn't seen before," says Biasol director Jean-Pierre Biasol.
Biasol director Jean-Pierre Biasol called on his Italian heritage in the design of this Melbourne home.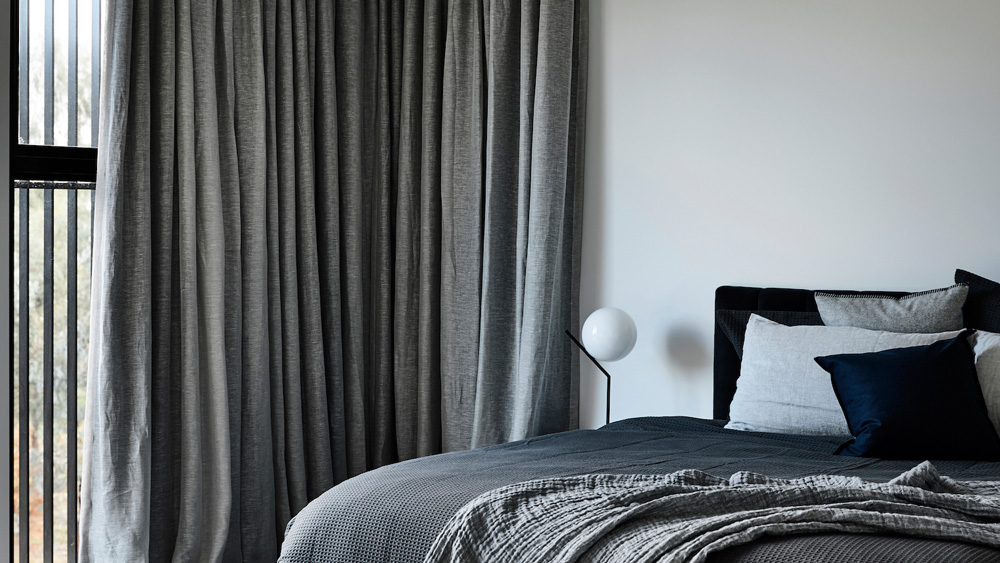 Chiaroscuro, meaning 'light-dark' in Italian, is the artistic effect of contrasting light and shade. This technique influenced the design firm's approach to creating a modern and minimal abode for a young family, by balancing natural light and dark surfaces. To ensure a timeless and tranquil home, Biasol drew inspiration from chiaroscuro to emphasise tonal contrast.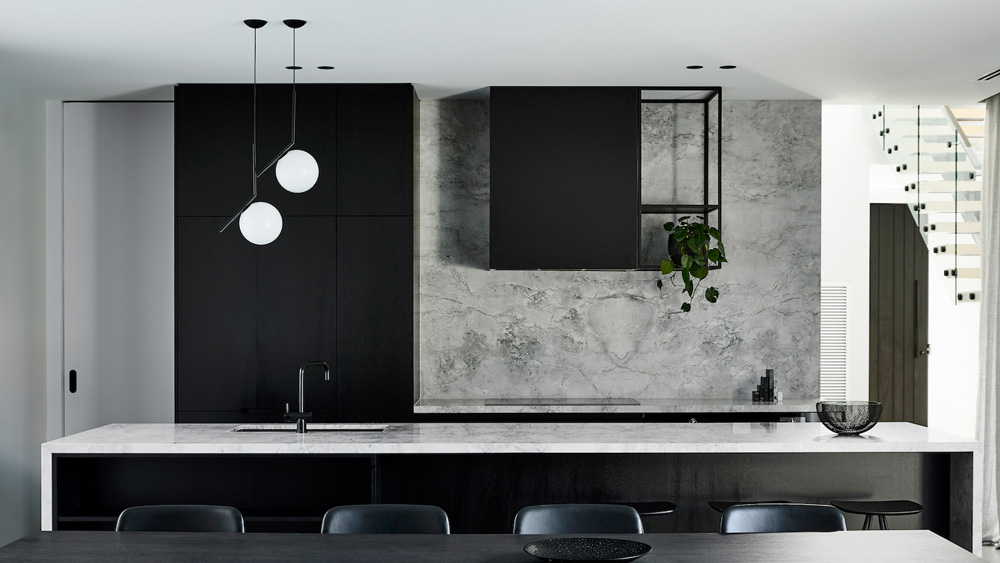 Setting the tone for light and bright interiors, a glass and timber staircase leads to the private spaces upstairs. The ground floor spans the study, entertainment room, kitchen, dining and lounge, which opens up onto the alfresco dining area.
"We designed bold compositions of black joinery to provide depth and contrast in light-filled spaces and denote the places where the family comes together," Jean-Pierre explains.
In the kitchen, Biasol selected White Fantasy veined white marble for tonal contrast with the jet-black joinery. This is further enhanced by the IC Suspension Pendants by Michael Anastassiades for Flos.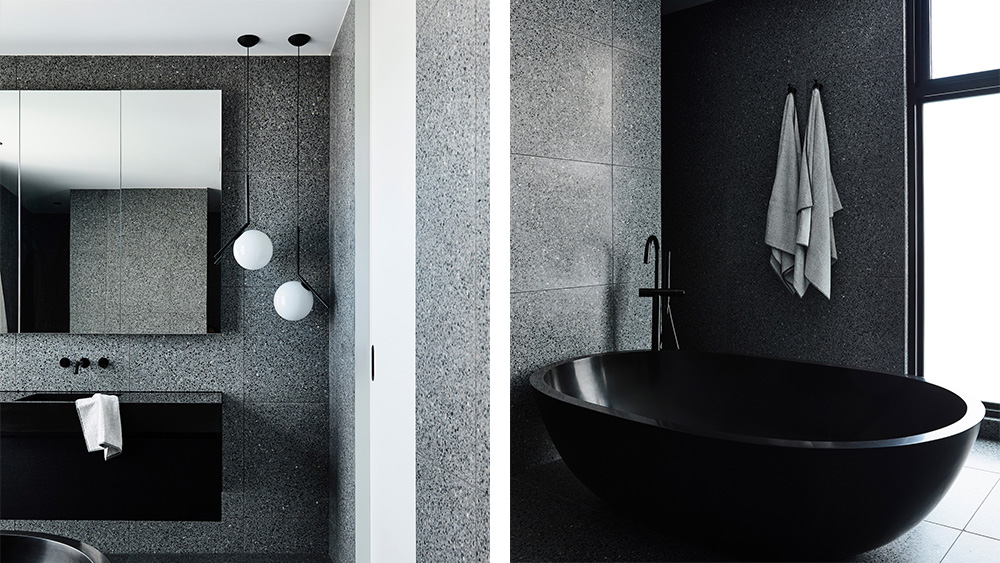 The strong design language of the ground floor has not been lost upstairs. The IC Suspension Pendants by Michael Anastassiades for Flos, make another striking appearance in the master ensuite. Throughout the home, cognac accents add an element of warmth. This can be seen upstairs with the placement of the Fiber Armchair from Scandinavian brand Muuto.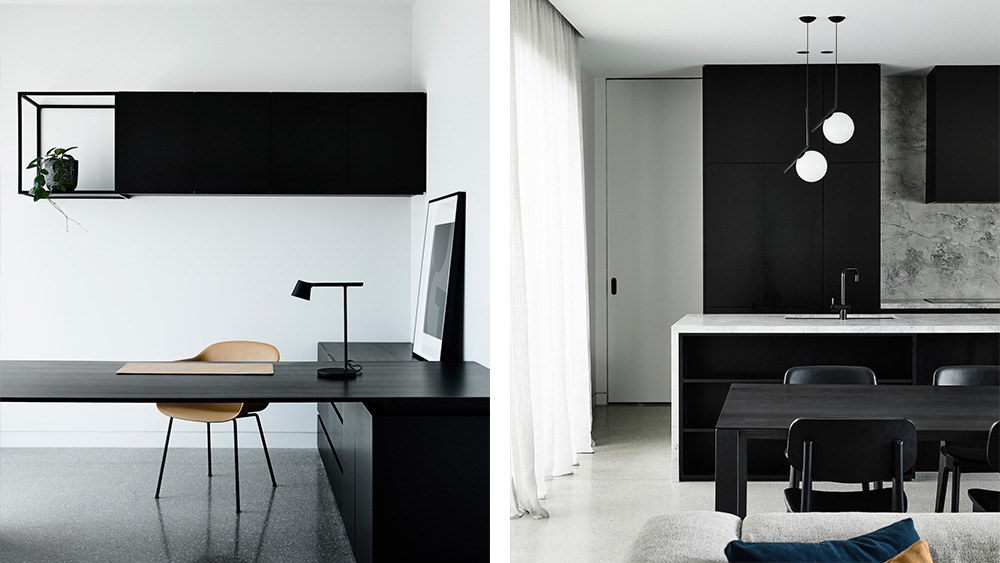 The result is a home that channels luxury throughout its interior and exterior spaces, with an emphasis on detail and personality. Biasol's Casa Chiaroscuro brings to light the ability to craft a sophisticated family home, by perfecting an age-old artistic technique.