When putting together a floral arrangement, you might playfully head off in all kinds of directions — however, there are a few things that are useful to remember when creating floral decorations.
Muuto asked stylist and content creator Marvin Unger to tell us about his approach to putting together flower arrangements.
On working with the shapes of Muuto's Kink and Ridge Vase, Marvin notes: "Both designs have an interesting, distinct shape. To me, the perfect vase is not just a vessel, but more of a dialogue between vase and flowers — both have something to contribute with"

"With its tall height, the Ridge Vase is ideal for concealing stems making the flowers look like they're floating. The narrow opening helps to keep all the flowers in place, allowing me to neatly arrange them to each side of the vase."

"The upside-down arch of the Kink Vase has a beautiful sculptural presence — I like to fill the vase with a bigger volume on its right side and accentuate the other half with smaller flowers, imparting an exciting imbalance on the symmetric shape of the design."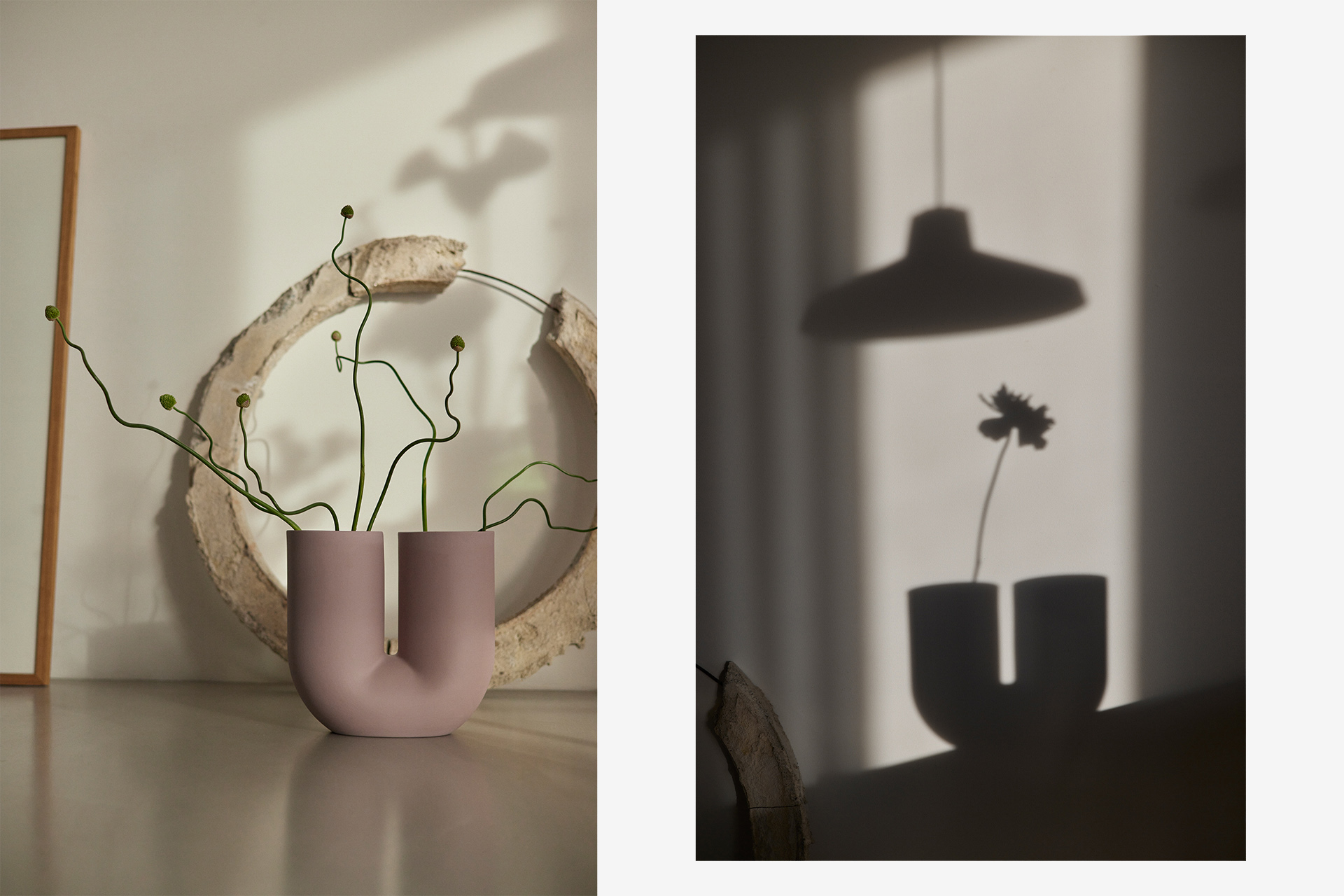 Creating the bouquet
"I'm not a professional florist and even though flowers are sometimes part of my work as a stylist, most of the time, I buy the flowers for myself. When I go to the flower shop, usually there's one stem that grabs my attention right away — be it a common flower in a surprising colour and shape or a seasonal flower that I haven't seen in a while. From there, I try to figure out what I need to make it an interesting, dynamic arrangement."

Mixing the flowers
"I always try to have an interesting mix of flowers in different sizes, shapes and textures as well as flowers that wither in different stages."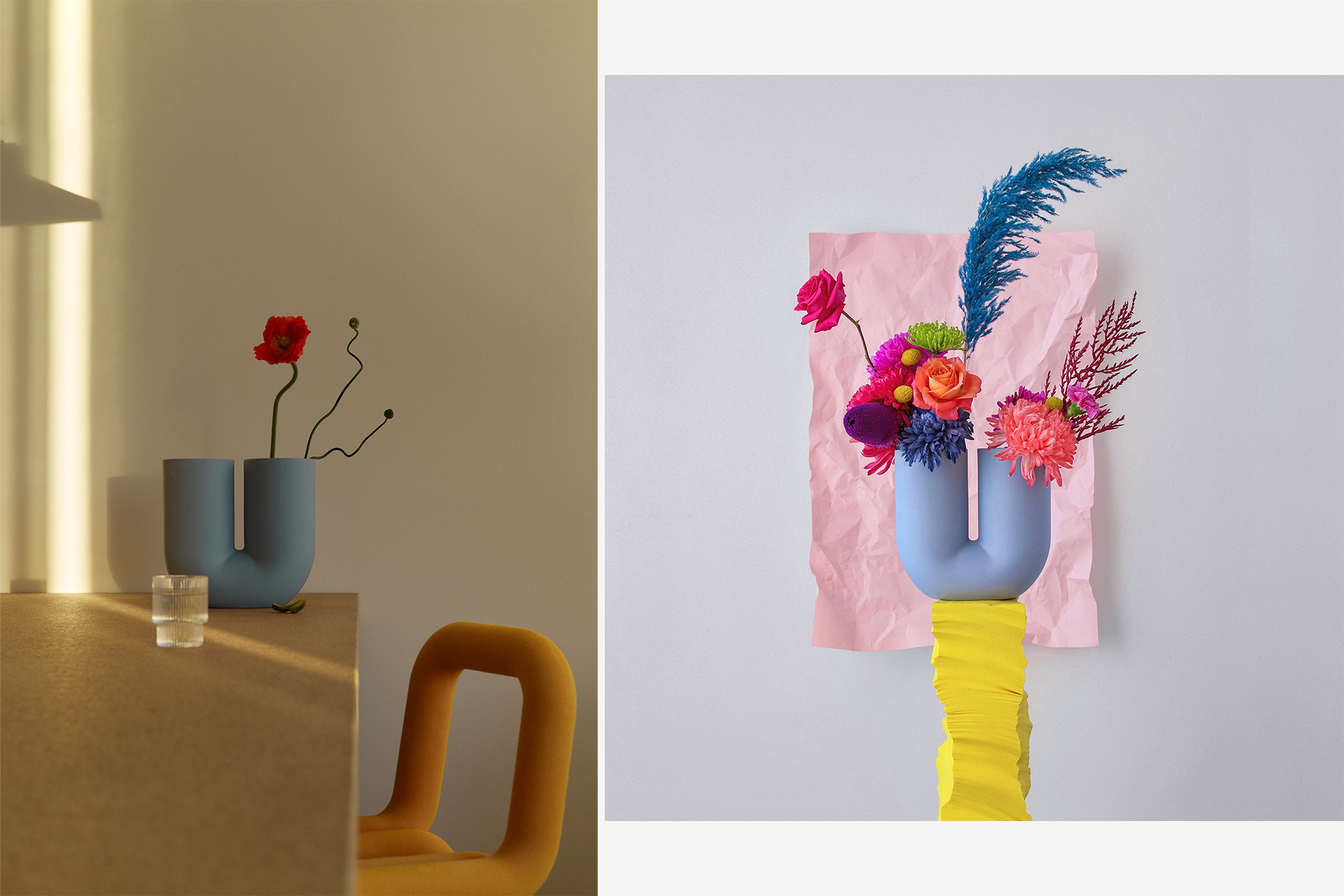 Things to consider
"I like combining a dynamic mix of floral shapes and sizes while trying to avoid decorative filler material to make the bouquet look grander. I usually go for a minimalistic arrangement that highlights each component of the bouquet."

On colour combinations:
"I like a monochrome arrangement in an unusual, toned-down shade. Right now, I have a huge crush on bright green flowers. To me, an all-green bouquet is a floral equivalent to a black and white image. However, I do enjoy a colourful bouquet, too, mixing as many colours as possible."

Photography by Quirin Siegert & Marvin Unger