A close working relationship and complementary skill set has seen the studios' combined capabilities extend the design & architecture offering for QANTAS, ensuring the successful realisation on both the architectural brief and custom interiors & furnishings to shape an exceptional experience for top-tier travellers utilising the space.
CAON STUDIO director, David Caon, has partnered with Kelvin Ho, Director of architecture & interiors firm Akin Atelier, on the creative design of the QANTAS First Lounge at Singapore's Changi Airport.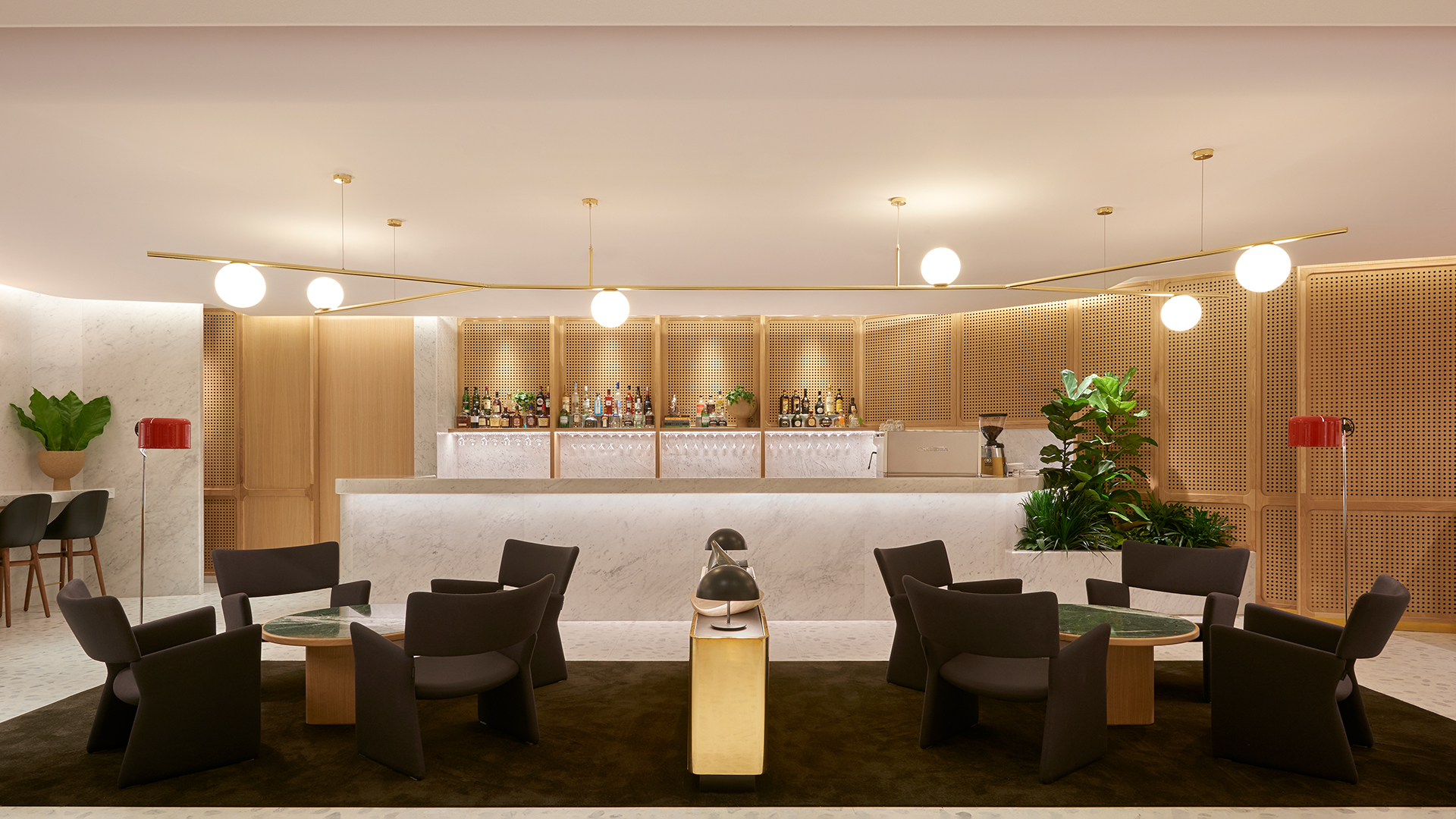 The luxury lounge occupies over 1000sqm of Changi with capacity for 245 guests. Planning of the lounge is developed around how passengers will spend their time prior to flying, shaping a streamlined way to either refresh, relax, dine, or work, while they transit or commence their travel. As such, the lounge is composed of five essential areas; the dining room, the lounge, cocktail bar, VIP quiet room, and bathroom & shower suites.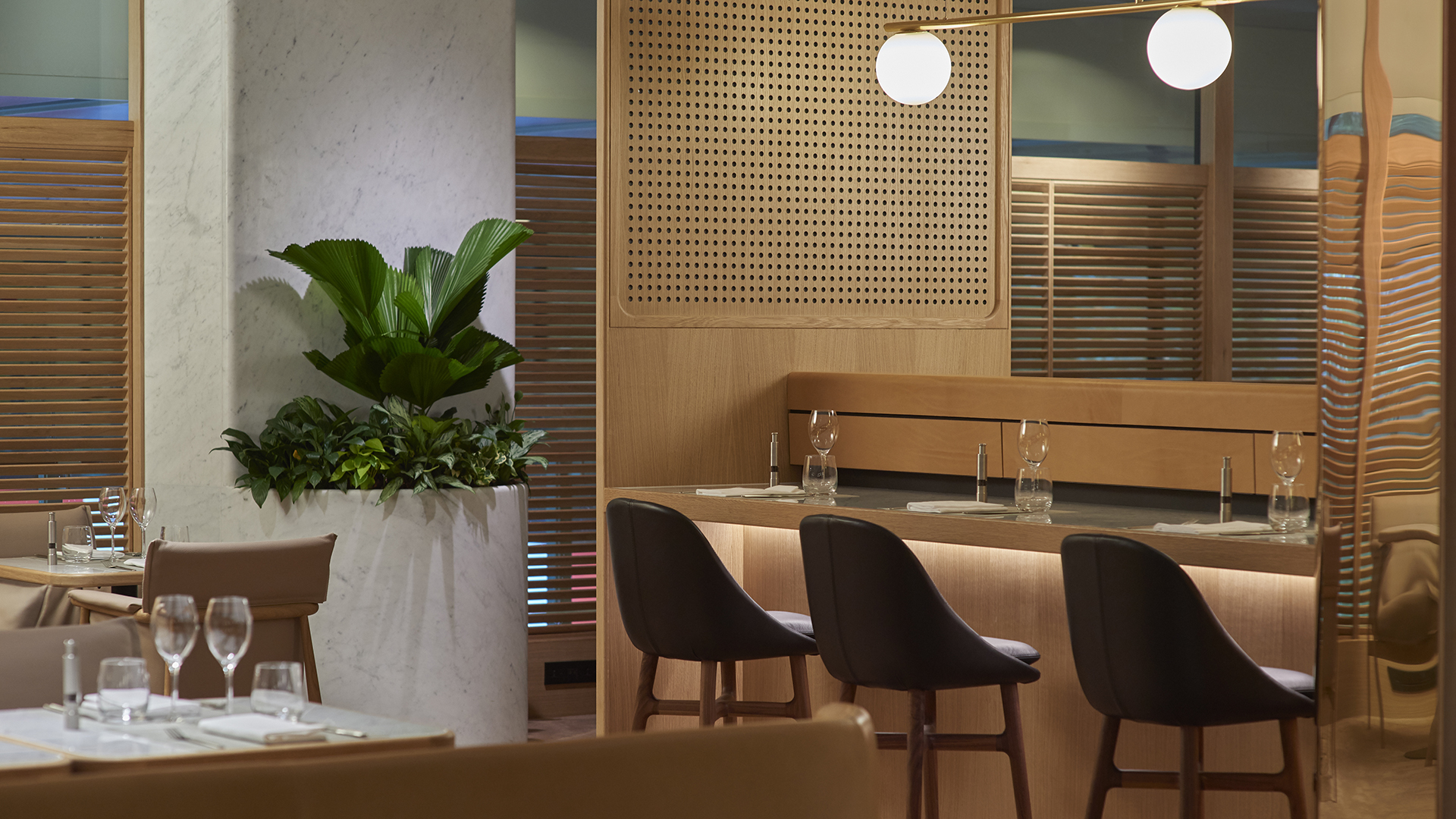 The First Lounge is divided into the purposeful zones by perforated walls, banquettes, and curved brass partitions with integrated wait-staff stations, all while maintaining an openness throughout the footprint. The focused use of luxury materials, details, and finishes forms a palette of Carrara marble, European oak, brass, plush carpet in grounding tones, and a bespoke, tonal large-chip terrazzo. The mix of textures & materials articulates the QANTAS brand language while shaping a new vernacular informed by the lounge's Singaporean context, adding a local layer to the space for passengers to experience.
Wellness is a critical design consideration for CAON & Akin Atelier, an important factor shaping design across the travel sector.
David Caon & Kelvin Ho have carefully populated the space's seating options with a mix of classic chairs & lounges highlighted by custom designs developed by Caon via their inhouse BLOC brand. Key pieces are the Gebrüder Thonet Targa chairs, Carl Hansen & Sons Embrace dining & lounge chairs, Walter Knoll Lead chairs, and Crown Easy chairs by Mass Production. Lighting is modern yet ambient, adding a calming softness to the lounge. Joe Colombo Coupe floor lamps, Flos IC wall lights, Henry Wilson sconces, and custom ceiling pendants are among the lighting selection specified.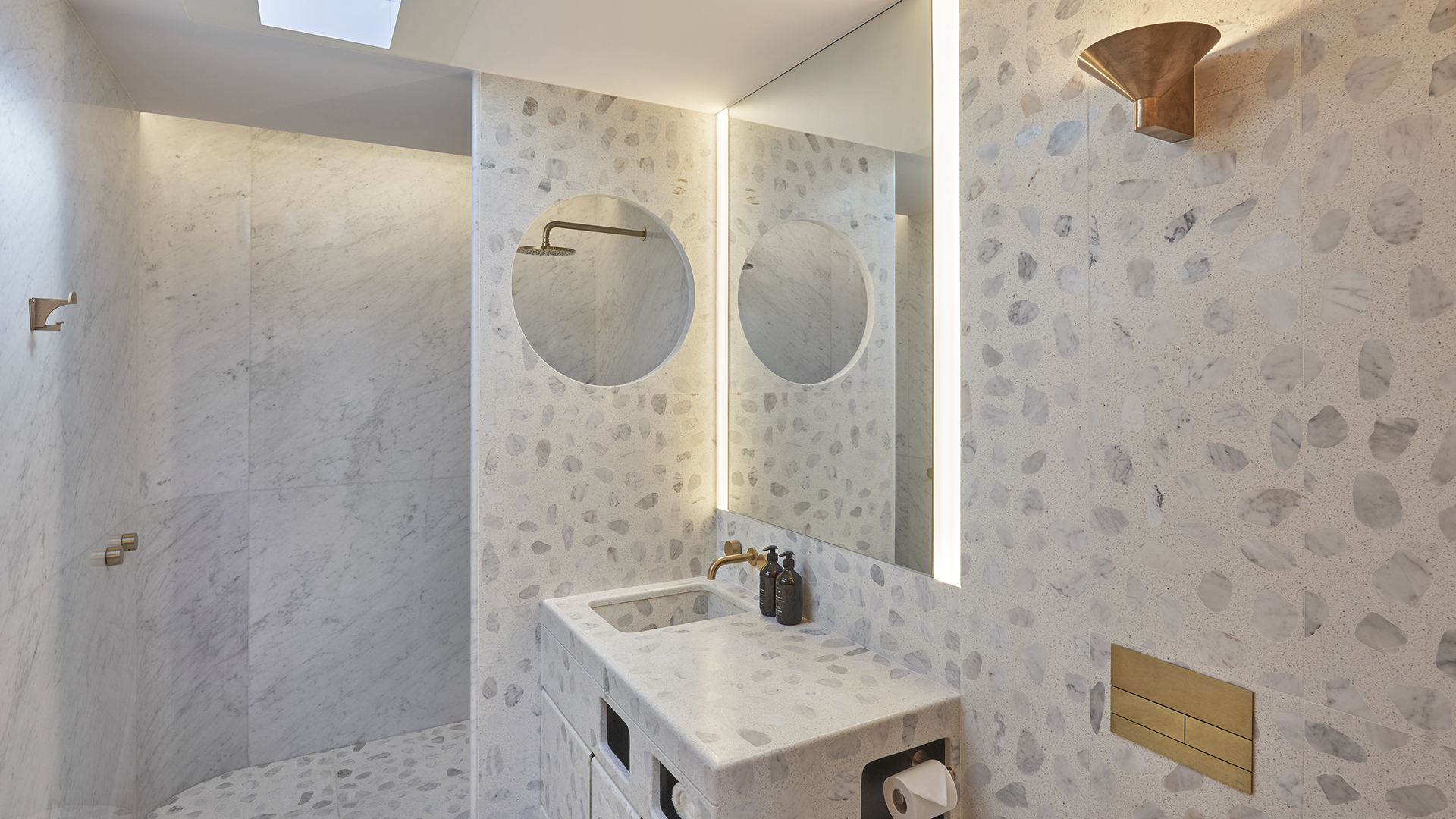 Wellness is a critical design consideration for CAON & Akin Atelier, an important factor shaping design across the travel sector. The inclusion of dedicated coelux skylights in the bathroom suites and VIP area mimic natural daylight, which assists the adjustment of travellers' body clock's as they transition through multiple time zones. Additionally, lush greenery is planted throughout the lounge to support passenger wellbeing, while - in a design sense - adds colour, vibrancy, and a connection to Singapore's green pockets of nature.
The unique design partnership between David Caon of CAON Studio & Kelvin Ho of Akin Atelier is informed by the shared principles of both studios' approach to design, and a common attitude towards design, the built environment, and its impact on human experience.