The revitalised Bondi Pavilion is a centre of community life – home to a vibrant mix of cultural, community, recreation and commercial uses that have been nurtured and expanded through this sensitive upgrade.
Public spaces are knowledge and creative hubs, enablers of interactions, and create a sense of place and community.
Open public spaces are an important element to city planning, offering an opportunity for people to relax, exercise, play and enjoy the natural environment. Architectural pavilions are well-designed open spaces which are integral to the character and life of local suburbs, towns, and cities. They promote healthier lifestyles and provide and an environment for local gathering and activations to promote a moment for unity across local residents.
The Bondi Pavilion has a long history of both reinvention and neglect. Viewed for decades as rather unsightly, the Pavilion has been the focus of a variety of rejuvenation schemes. From ballroom and concert hall to theatre and community centre, the Pavilion has always figured large in the local landscape.
The Conservation and Restoration of the Bondi Pavilion was completed, and the building reopened to the public in late 2022 after decades of protests that saw successive plans scrapped and revised. Tonkin Zulaikha Greer worked to protect and celebrate the heritage landmark whilst providing the local residents and visitors to Bondi with a contemporary multi-purpose community, cultural facility centre and 'unofficial town hall'.

Balancing versatility and functionality with a modern aesthetic, Australian furniture brand Derlot was selected to furnish the iconic courtyard space of the Bondi Pavilion. Derlot designs are timeless with adaptability and flexibility defining their brand approach. Derlot, led by director Alexander Lotersztain, is conscious of how design today can and will impact our future, seeking to innovate and realise products for an ever-evolving world.
The Conservation and Restoration design of the pavilion focussed on providing a better connection from Campbell Parade to Bondi Beach, and a strengthened relationship with its parkland setting. This has been achieved by introducing a new grand entrance to the north and creating additional east-west connections through the Pavilion.

The internal courtyard spaces, where dressing sheds had been located for many decades, have been landscaped, and serviced, comfortably accommodating daily use whilst providing opportunity for a wide range of functions including outdoor festivals, music, film, theatre, and other performance events.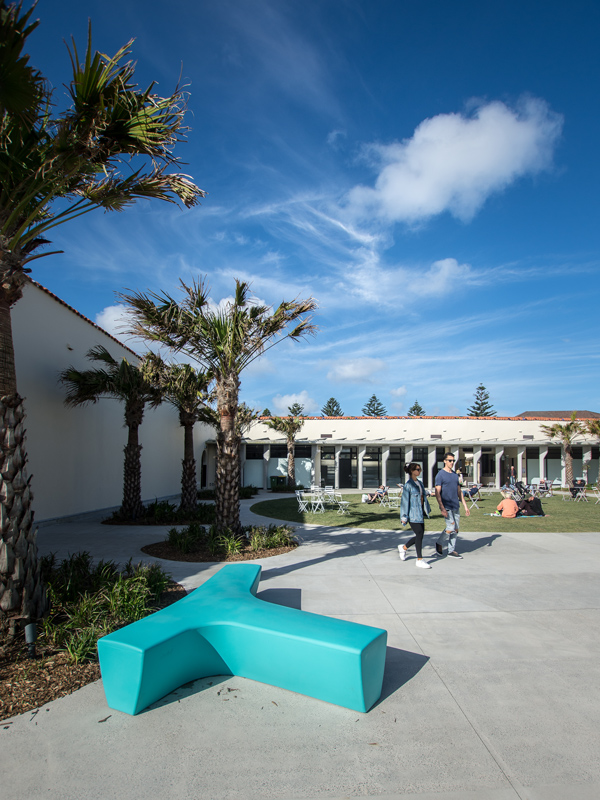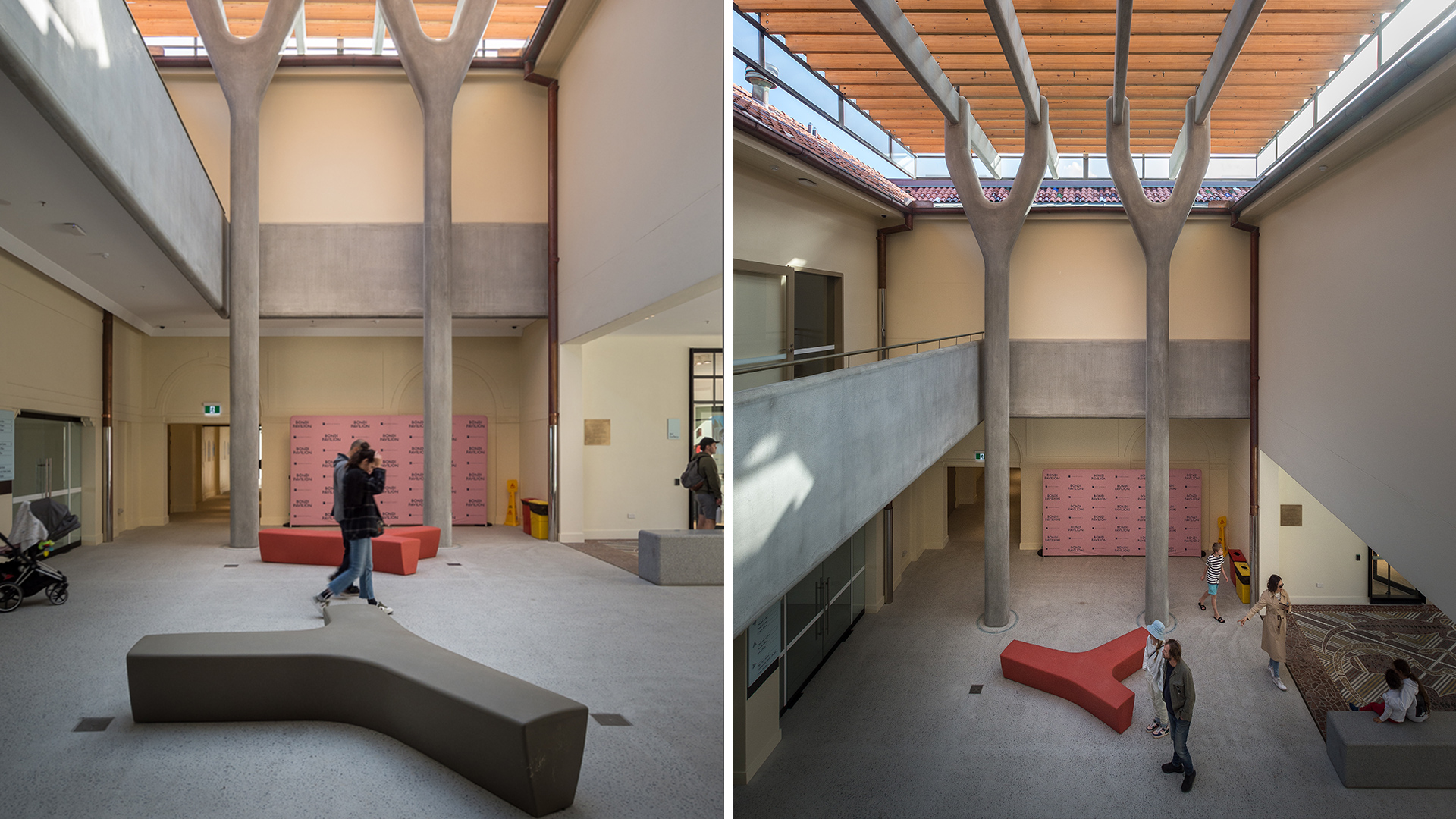 With this in mind, the Twig collection from Derlot was selected for the space. Twig invites a certain branching out. A natural form reimagined, Twig creates organic meeting points and encourages fluid social interaction. The Twig collection is both versatile and durable, which makes it suitable for both indoor and outdoor spaces. Fully recyclable, the collection adds a natural feel where it is most required.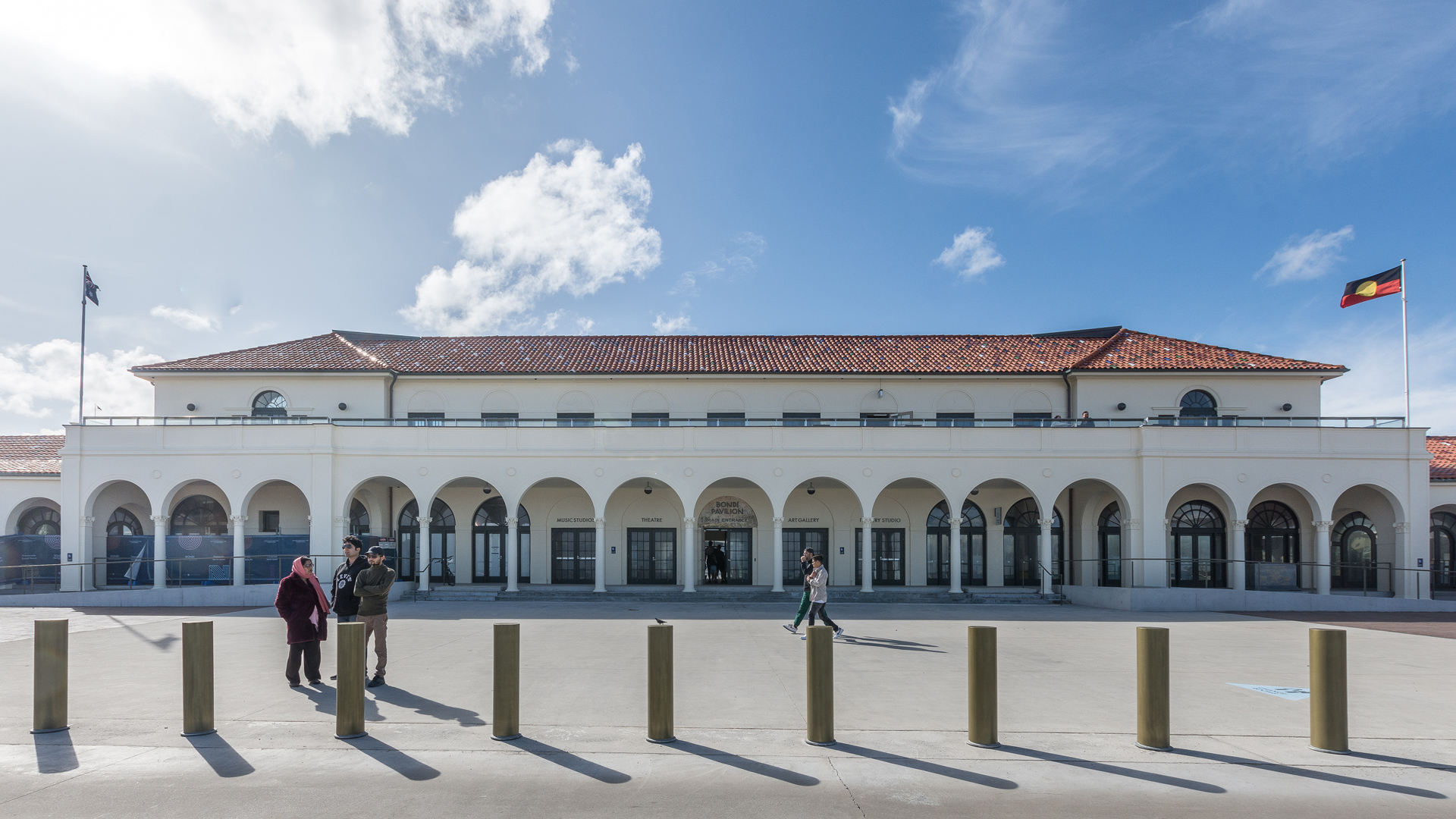 Meaningful and human-centred design starts with a conversation.
By removing the courtyard's old amphitheatre, the design made space for a 2667-square-metre courtyard large enough for 2000 people. It is now called the Garu and Guya Courtyards, using the local Dharawal name for northern and southern.
Balancing versatility and functionality with a modern aesthetic for living and working, Derlot collections are timeless with adaptability and flexibility defining their approach. Twig's natural form has organically integrated itself into the courtyard's landscape to be enjoyed by all, showcasing how design can successfully encourage diversity, fluidity and social interaction.


Photography: Manuel Costa
Design by: Tonkin Zulaikha Greer