Today, the same chair can be found in many inner-city abodes. But they are equally popular in larger spaces requiring multiple and flexible uses: schools, function and conference centres, as well as office spaces, the latter needing to be rethought after COVID-19. Designers, architects and specifiers will have to address issues such as flexibility given the new office environment, as people return to work.
Some of the most celebrated designs from the past are being rediscovered decades later. Take David Rowland's
Howe 40/4
stackable chair, designed in 1963 as a solution to finding the right furniture for his modest apartment.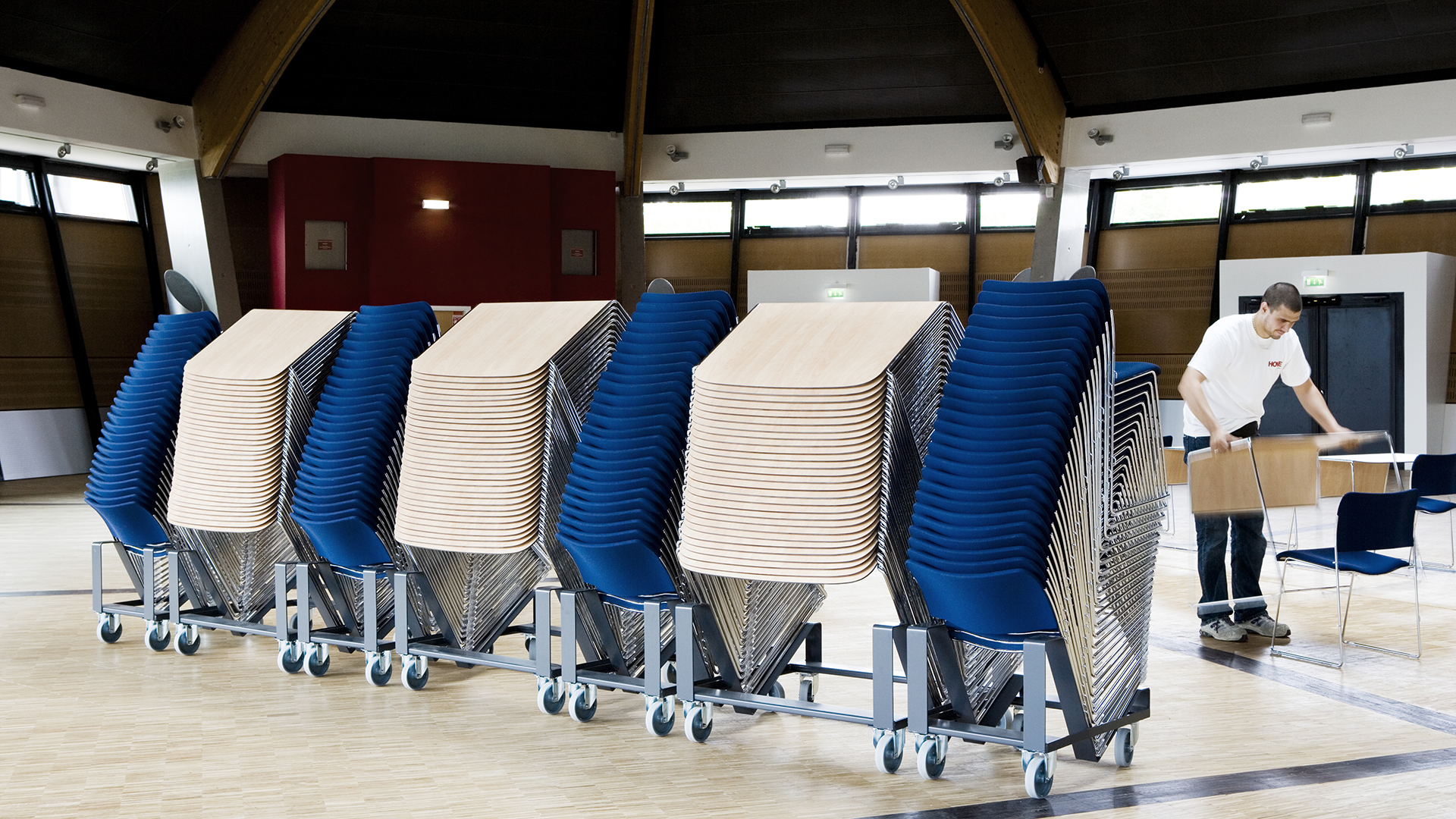 There's a monastic and also contemporary quality to David Rowland's Howe 40/4 stackable chair. The simple curved backrest and seat is one of the most popular, and also practical chairs to hit the market since it was introduced by American company Howe Furniture. Selling over 8 million chairs and often seen in chapels, churches, university lecture halls and schools, its stackable quality, allowing 40 chairs to be stacked in an area of four-square feet, added to its success as much as its comfort.

Today, the Howe 40/4 is reaching a new audience, including school students in both primary and secondary years, through to tertiary level. The easily stackable chair responds to the need for educational spaces across all levels to be extremely flexible. A space, for example, may be used to hold a lecture or alternatively for students to take their exams. Complementary tables, also stackable, can be easily combined with the Howe 40/4, with very little effort. Conferences, weddings or any other function can also benefit from the use of these chairs, still appearing minimal and contemporary, decades after they were designed. St Leonards College, in the bayside suburb of Melbourne, recently purchased the Howe 40/4 chairs, along with desks/tables to accompany these. These chairs can also be used for individual workstations in a school or corporate environment. And when the students or staff have gone for the day, or a room or office needs to be used for other purposes, these chairs are easily stacked on a trolley and placed in temporary storage.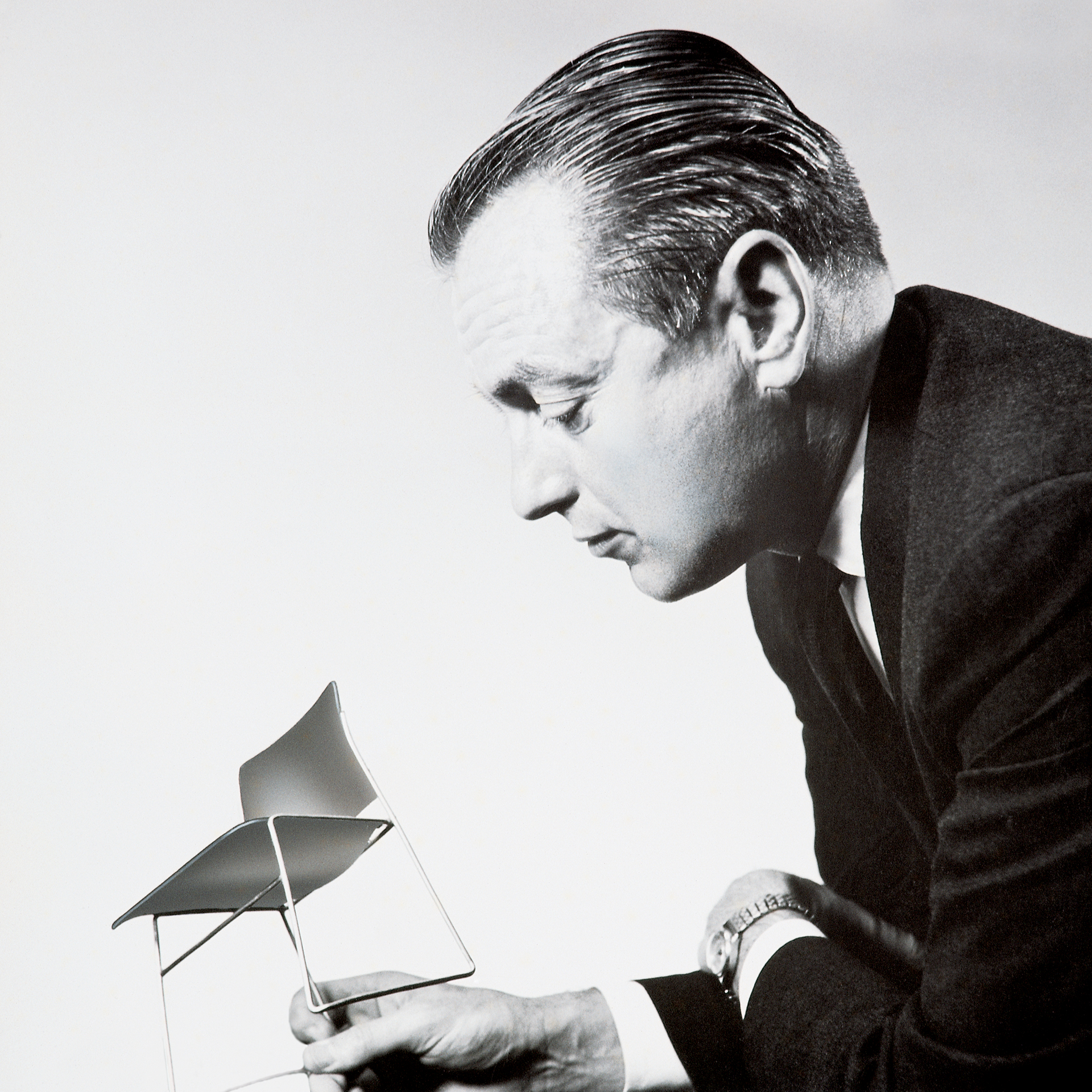 Rowland worked as a draftsman before studying industrial design at the University of Southern California. He then went on to complete a Master's Degree at the Cranbrook Academy of Art, where Charles and Ray Eames studied and later lectured, along with the eminent Bauhaus professor, Laszlo Moholy-Nagy who also taught Rowland as an eager student. But all great design has a starting point, and in the case of the Howe 40/4, it was Rowland's experience of living in a pint-sized apartment in the late 1950s in New York, paying what would have been then the princely sum of $US40 a month. With limited space, as would have been the case for many others after the war, a stackable and affordable chair seemed appropriate. A year later the Howe 40/4, received the prestigious Grand Prix at the 13th Milan Triennale in 1964, the same year the chair was released.

As with all great design moments, there are often the doubters not quite ready for a paradigm shift to occur. Rowland's chair was initially licensed by Florence Knoll, then cancelling the licence to produce it only six months into the contract. Fortunately, Rowland's disappointment was short-lived when he approached interior designer David Allen who headed up interiors for Skidmore, Owings & Merrill (SOM). Coinciding with SOM's new auditorium at the University of Chicago in Illinois, there's was an instant order for 17,000 Howe 40/4 chairs, military-green most likely as was the prototype.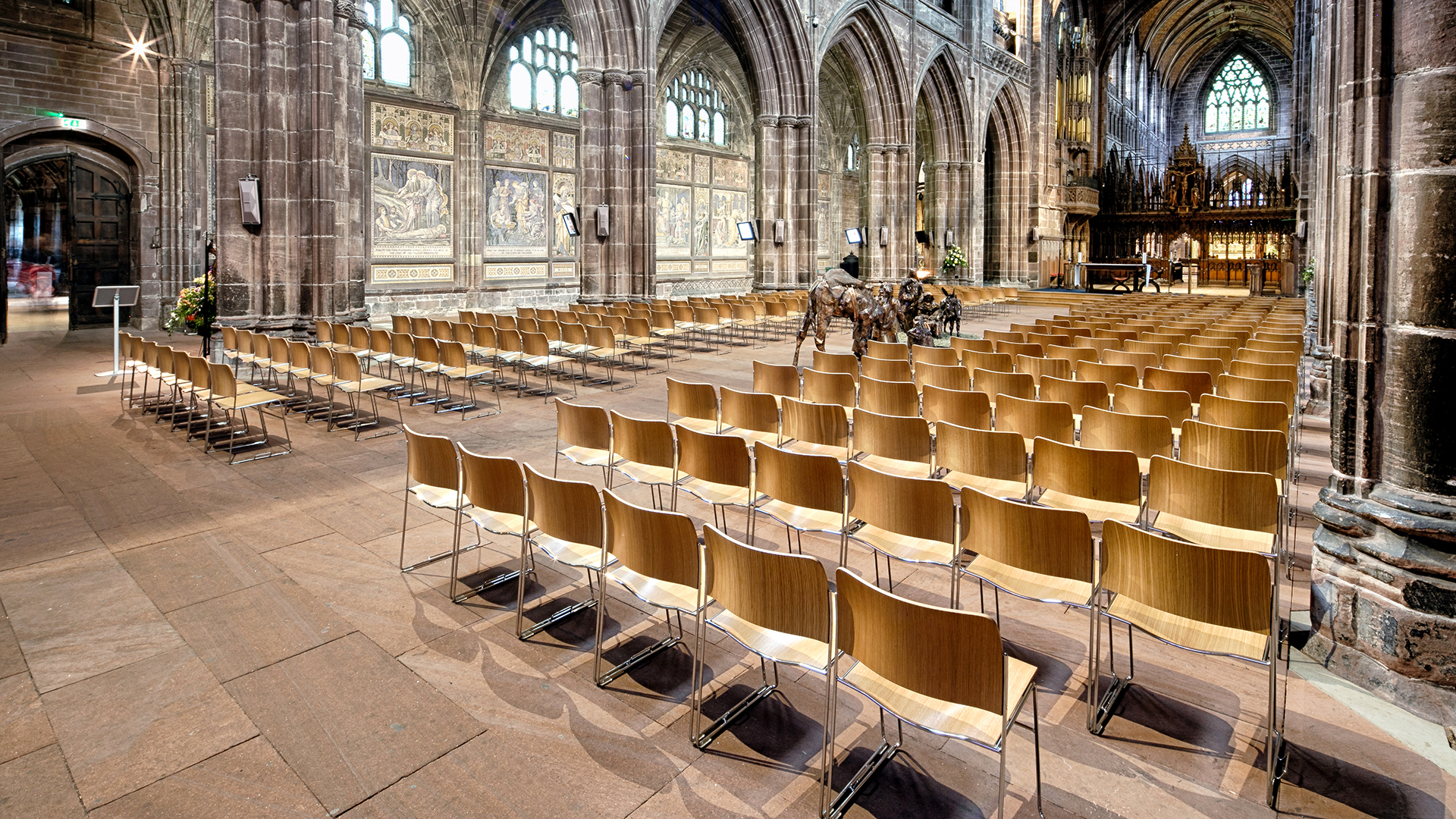 Fast forward to the present and the Howe 40/4 resides in noteworthy museums, galleries and religious institutions around the world. The 40/4 can be found in MOMA in New York and the Victoria & Albert Museum in London as well Salisbury Cathedral (shown above) and locally at St Barnabas Church in Sydney.
The chair has also 'morphed' into other finishes and with additional accessories, such as a nifty table that can be used in a lecture theatre for taking notes or in a church or chapel to rest one's prayer book. Polyamide, resin and veneer can also be now selected, along with arm rests and the option of additional cushioning for the seat. Those sitting in a lecture theatre or hearing a sermon will undoubtedly appreciate the chair's curved edges, allowing the blood flow to circulate in one's knees and thereby eliminating pain in the back of one's thighs.

However, its stackable qualities, along with its comfort, ensures the Howe 40/4 remains a popular choice for architects and designers, whether specified for schools, universities, hospitality, places of worship or work environments.