As a dealer within the Herman Miller network, we're happy to represent an initiative that works to develop the first global network of ocean-bound plastic supply chains through NextWave Plastics. By integrating this transformed plastic into Herman Miller's products and processes, they are reducing the volume of plastic waste, little by little.
Meet the next generation of Aeron, made with ocean-bound plastic. Same design. Same comfort. Now more sustainable.
On September 1, Herman Miller announced that its entire portfolio of Aeron Chairs will contain ocean-bound plastic, including a new colour, Onyx Ultra Matte, which contains up to 2.5 pounds (1.13 kg) of mismanaged plastic waste found near waterways per chair. These material changes in the Aeron Portfolio specifically are projected to save the ocean from over 150 tons of plastic annually - equal to approximately 15 million single-use plastic water bottles.

The updates are part of Herman Miller's membership in NextWave Plastics, its ongoing commitment to sustainability, and long-term goal to increase recycled content to at least 50% including the use of ocean-bound plastic across all material the company uses by 2030.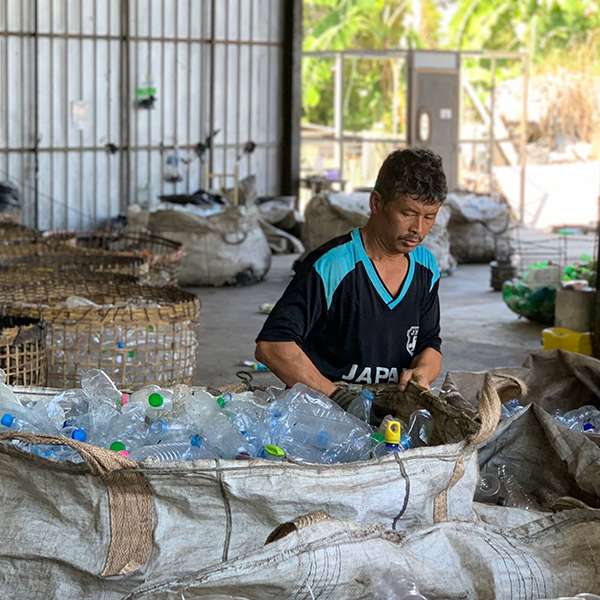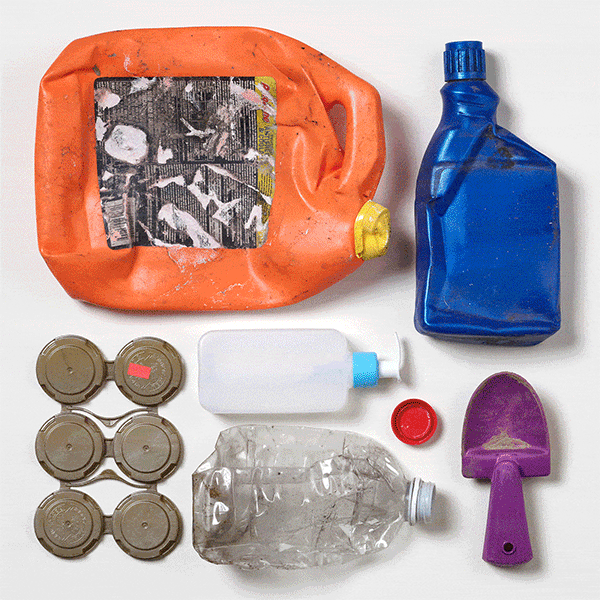 "Every year, an estimated eight million tons of plastic enter the ocean. This is roughly equivalent to dumping a garbage truck full of plastic into the ocean every minute," said Gabe Wing, Herman Miller's Director of Sustainability. "We joined NextWave to play an active role in taking on the ocean plastic problem and cast a wide net for opportunities to incorporate ocean-bound plastic across our global operations. We're proud of the progress we've already made with packaging and textiles and are eager to continue doing our part in preventing harmful plastic from reaching our oceans by adding it to the iconic Aeron Chair."

By integrating ocean-bound plastic into all of these products and packaging solutions, Herman Miller estimates to divert up to 234 metric tons of plastic from the ocean annually, equal to preventing close to 400,000 milk jugs or up to 23 million  plastic bottles from entering the ocean annually.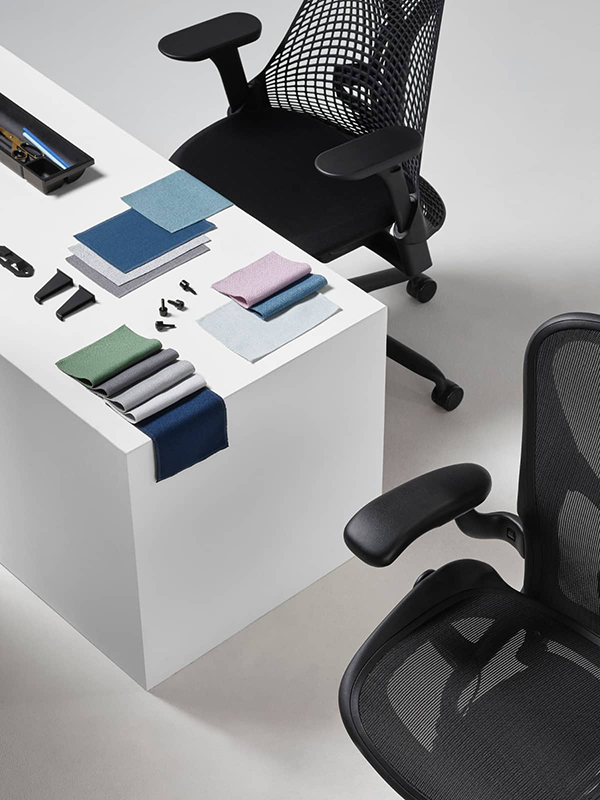 "We're doing more than making an environmental impact," said Bob Teasley, Director of Supply Management at Herman Miller. "By working with coastal communities around the world to harvest ocean-bound plastic, we're increasing demand, creating jobs, and boosting economies."

Aeron is available in a palette of four material expressions centred on elements pulled from the Earth. Onyx is a dramatic ultra-black shade intended to modernize Aeron. Graphite is a distinctive dark gray, with a classic textured finish. Carbon offers a balanced neutral that works equally well in warm and cool environments. Mineral is the lightest and illuminates Aeron's finer points, ideal for open floorplans and spaces. Each component of the chair was thoughtfully designed, creating a fundamentally harmonious color palette.
The innovative use of ocean bound plastics in the Aeron Onyx chair provides a perfect example of the value and potential of reclaimed and recycled materials. "Reducing waste and maximising recycling is one of the core concepts of our LivingOn sustainability program, and I'm excited to see the increasing use of innovative recycled materials in our key product lines," LivingOn Sustainability Strategist Guy Walsh.

Through their partnership with NextWave Plastics, Herman Miller are combining positive environmental outcomes by reducing plastic pollution and reducing their consumption of virgin plastics, which are reliant on fossil fuel extraction and energy intensive, high carbon manufacturing processes.

"I'm also really excited about the opportunity to help our customers to continue to close the loop on sustainable products like Aeron Onyx through our Lifecycle circular procurement model. Promoting the use recycled materials is an essential first step as we work towards more deliberate and intentioned ways to recapture materials through an increasingly circular economy," said Guy.