Known for work that sparks joy and humour, Jaime Hayon is cruising down a fast track to becoming one of the greatest industrial designers of any era.
Aside from his action-packed roster of high-profile product releases and museum exhibitions, Hayon's insatiable creative appetite and keenness for the curious guarantees that he'll continue creating objects that spark joy for years to come.
Born in Madrid in 1974, Jaime Hayon can boast one of the most glittering careers to be seen in the recent history of contemporary design. Although born and trained in Madrid, he was forged as a designer with Fabrica, the breeding ground of creativity run by Benetton near the Italian city of Treviso, where he arrived in 1997. At 24 he began work under Oliviero Toscani, who put him in charge of the design department. It was at Fabrica that he first worked with BD Barcelona on the Mail Me project.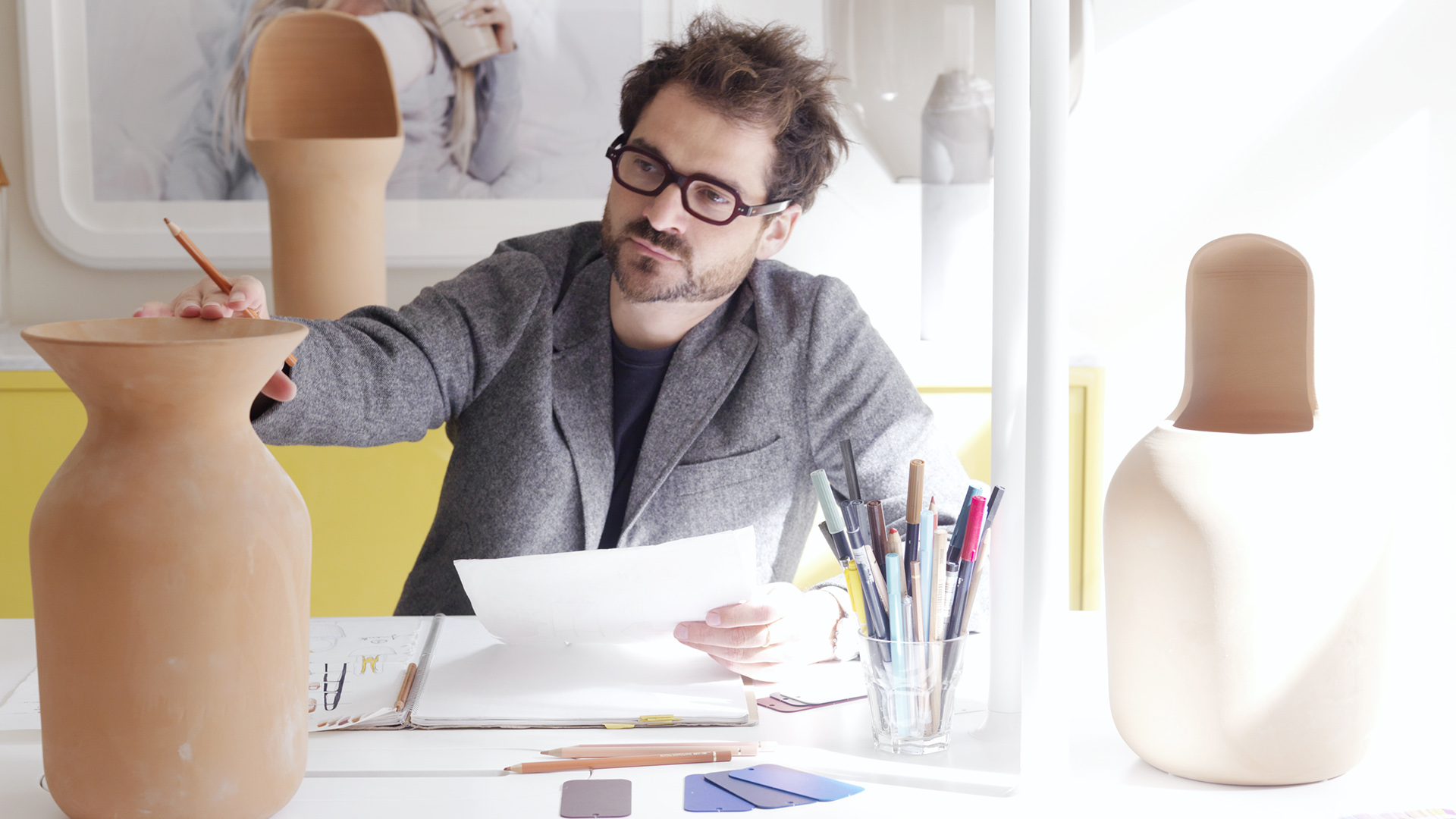 In 2004, Hayon decided to branch out on his own, so he settled in Barcelona and began working on several projects while also exhibiting his more personal work in art galleries.

"My work is over-the-top, but it has coherence," says Hayon. It's emblematic of Hayon's approach to both design and the world at large. "I always find different ways to play with design," he says. "Otherwise, it simply doesn't excite me." Credit that to a no-rules upbringing in Spain. Born in 1974, Hayon absorbed Madrid's anything-goes energy early on. He compares his neighbourhood to a borderless fairground where he first discovered the fruits of collaboration and cultural exchange, an experience that came in handy when he directed the design department at Fabrica, Benetton Group's communication research centre, from 1997 to 2003. This culminated in a distinct approach characterized by pure, unbridled exuberance that remains a defining characteristic of his whimsical design firm.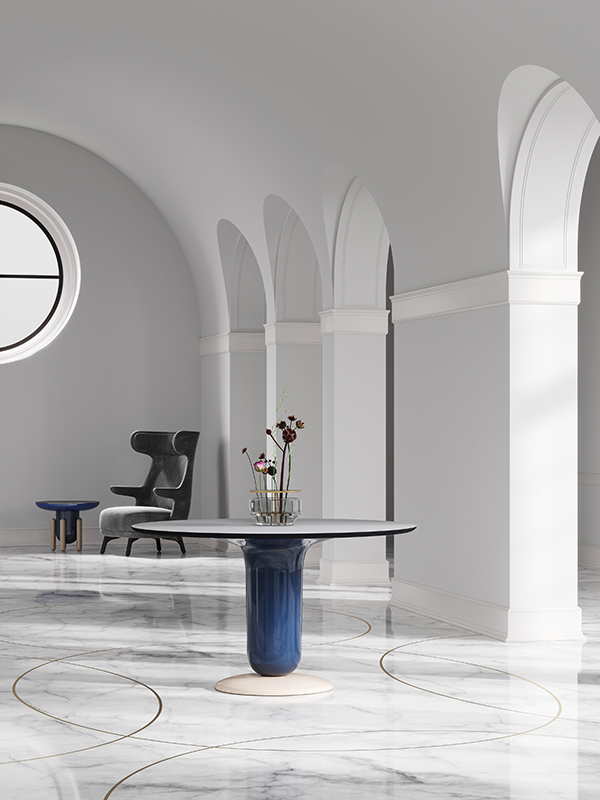 "I always find different ways to play with design," says Hayon. "Otherwise, it simply doesn't excite me."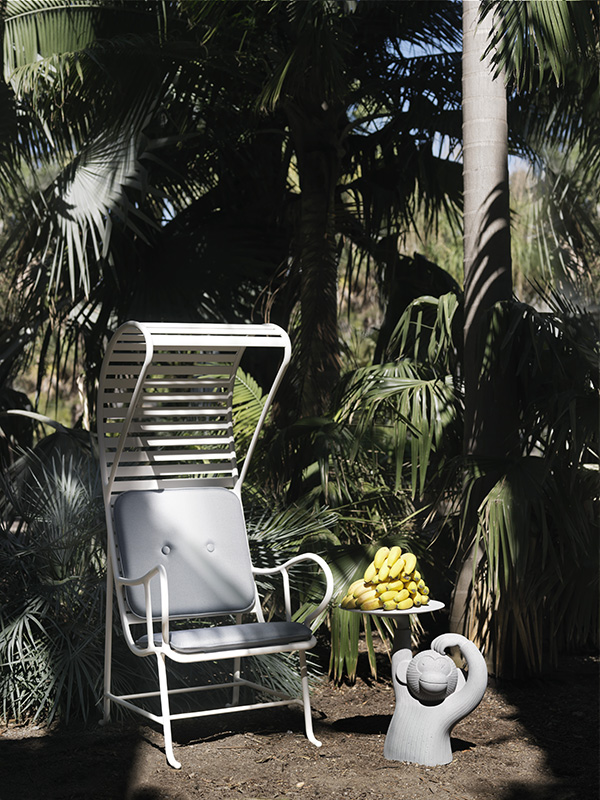 The Monkey Side Table is a useful sculpture and forms part of the Gardenias collection for BD Barcelona. The table carries Hayon's distinctive whimsical hallmark. Made of solid architectural concrete for indoor and outdoor use.

A series of side tables, Explorer 1, 2 and 3 are inspired by the playful and are reminiscent of jelly-beans. This childlike inspiration has at the same time a very elegant beauty which generally is characterised in Hayon's designs. It's about new shapes, different objects within the market that are converted into emblematic pieces because these tables are not only functional but sculpturally strong.

This ceramic collection carries Hayon's unmistakable character and humour, evident in the name Happy Susto - "fright" in English. Their purpose is a decorative one, but these objects carry both emotional and artistic value.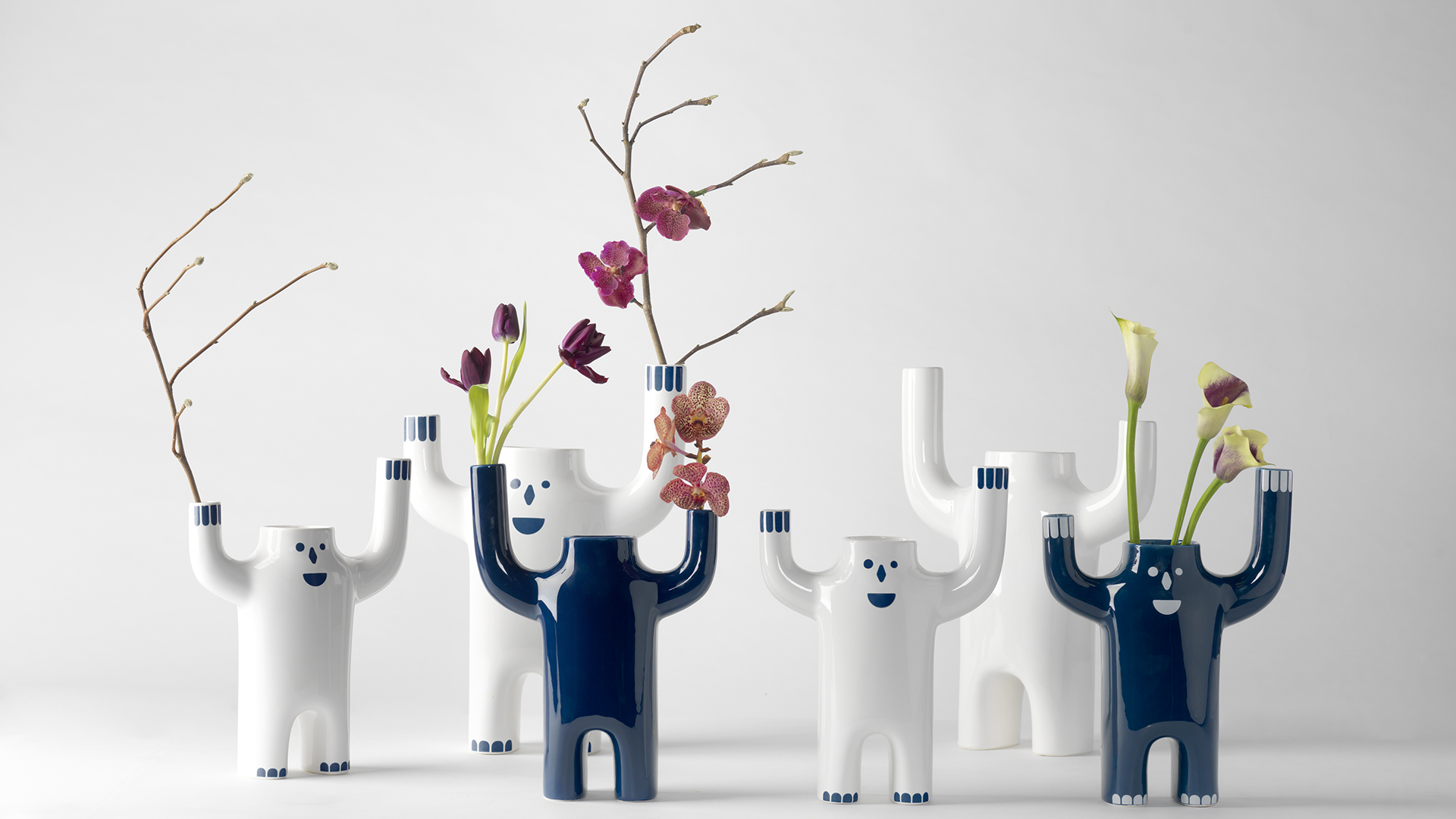 He applies his unbridled design philosophy to every project, resulting in successful collaborations with world-renowned furniture brands such as Cassina, &Tradition, BD Barcelona, and Vitra. "I want to learn by doing constantly," Hayon continues, explaining why his talents extend far beyond industrial design. In the past he's teamed with Jasper Morrison to launch fashion label Jijibaba at Dover Street Market outposts around the world, installed multiple iterations of interactive animal-shaped sculptures outside Atlanta's famed High Museum, and added his humorous stamp to the unfussy, yet grand, Barceló Torre de Madrid Hotel.

Aside from his action-packed roster of high-profile product releases and museum exhibitions, Hayon's insatiable creative appetite and keenness for the curious guarantees that he'll continue creating objects that spark joy for years to come. "I've been working in both disciplines for two decades," he says. "That obviously will leave some sort of legacy."