With each designer having a different way of thinking, the two talents collide, challenging preconceived ideas in the process. This is certainly the case with Laker, a collection of furniture by designers David Caon and Henry Wilson. And the results speak for themselves!
When two great Australian designers come together, the result can be monumental.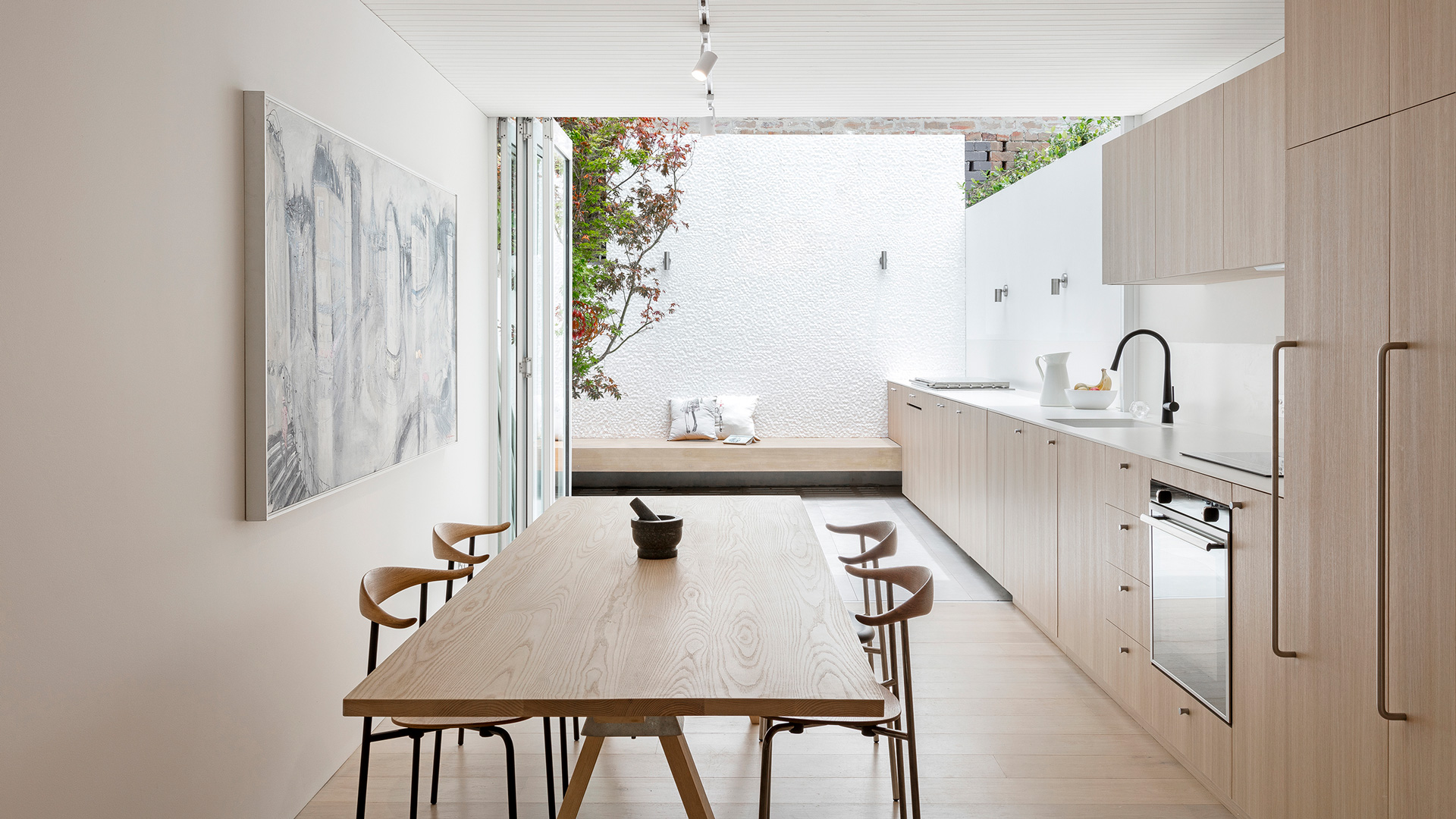 Designers David Caon and Henry Wilson, both running independent studios, have just released the Continental Shelf, along with A-Joint, for Living Edge. "I couldn't think of an appropriate design code for the shelving system, and I have always been fascinated by geography, seeing how the world would look from outer space," says Caon. His Bloc series of module furniture for Living Edge has become a signature in his repertoire, including designing for Qantas. Wilson has also had an illustrious career, designing a couple of fit-outs for Aesop and making a name with his sandcasted bronze and aluminium table lamps. These lamps, coming up to four years old, were spurred on by the A-Joint, a series of tables, also for Living Edge. "The actual sandcasting of that joint has been with me for 10 years. Its just now starting to morph into other products," says Wilson.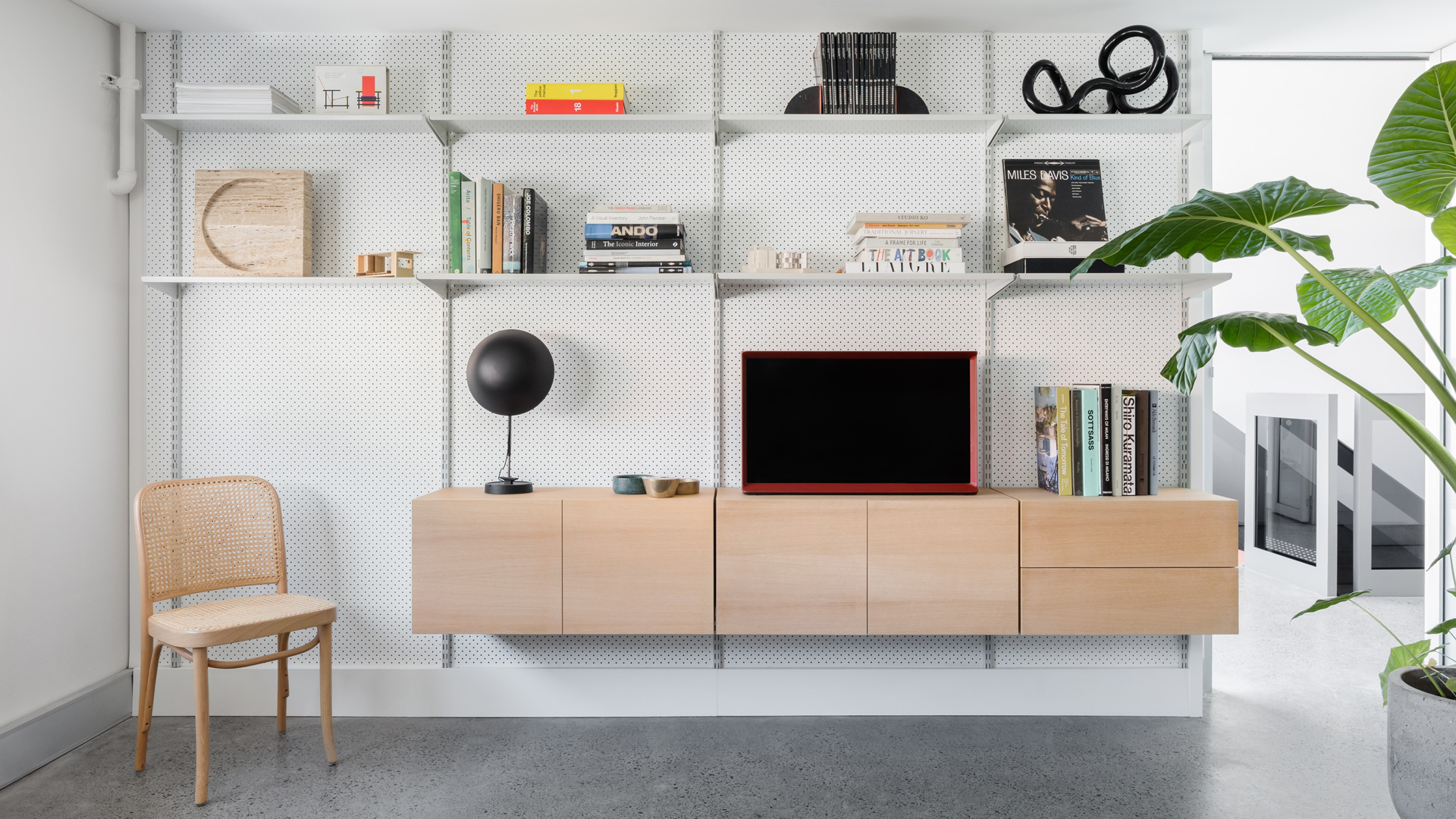 The opportunity for Caon and Wilson to work together started about three years ago, when they met at a design function in Sydney where both are based. Rather than general banter on design, the conversation was extremely specific, focusing on rather ubiquitous vertical steel off-the shelf hardware one could possibly use to construct a shelf. But encasing this rudimentary hardware with timber could deliver a little more. And adding timber joinery, either in either oak or walnut, would give this unit a more sophisticated feel. Having a brass cocktail cabinet as part of the mix would then give the Continental Shelf the presence it deserves in a home, office or both. "David and I were thinking that people often ditch the built-in joinery when they move home, leaving it to the next people as part of the permanent fixtures and fittings," says Wilson, who has one in his own home office in Darlinghurst, Sydney. The idea for a desk to be part of this arrangement then took hold, ideal in a time when people are turning their home offices into their more permanent offices, due to COVID-19. "If things change, you just dismantle the desk and store it under your bed," he adds.
Caon and Wilson, although always thinking outside of the square, often consider what they and their friends want to surround themselves with, and how their lives can be improved by their design.
Both Caon and Wilson have impressive pedigrees, Caon studying industrial design at Adelaide University upon returning from Europe. Wilson graduated in fine art at the National University in Canberra before undertaking a Masters in design at the prestigious Design Academy Eindhoven. And while Caon has more corporate experience, along with clients, Wilson has quickly established a reputation both here and overseas for his monumental lighting.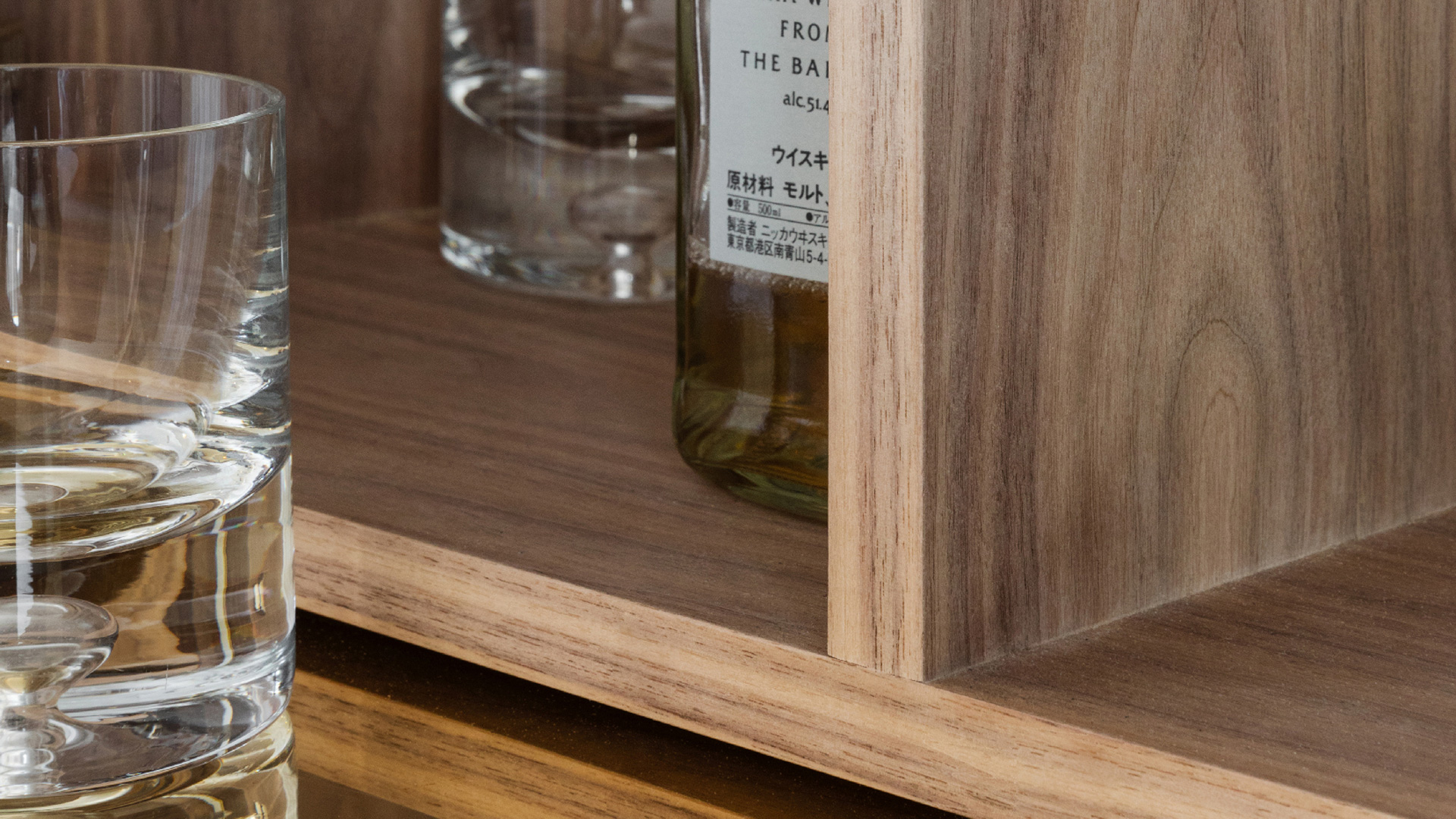 Caon and Wilson, although always thinking outside of the square, often consider what they and their friends want to surround themselves with, and how their lives can be improved by their design. "Things tend to evolve, such as why not add brass feet to the legs supporting this desk, and why not combine some of the steel fixtures with timber? And best of all, it's not static, but can move into other rooms as well as deconstructed and taken with you at your next address," says Caon, whose Bloc Furniture was also guided by these principles. Likewise, the A-Joint can morph into a number of table options, from desk to trestle to workbench.
"We tend to complement each other. I come at things from more of an art practice, while David sees things from a more industrial design perspective," says Wilson, who enjoys the continual exchange of ideas, the ability to bounce off ideas and seeing some that started as an off-the-shelf fixture morph into something considerably more!