The home that Charles and Ray had designed for themselves created a space where work, play and nature co-existed. Charles explained: 'The house must make no insistent demands for itself, but rather aid as a background for life in work.
On Christmas Eve of 1949, Charles and Ray Eames moved into their newly built house in the Pacific Palisades neighbourhood of Los Angeles.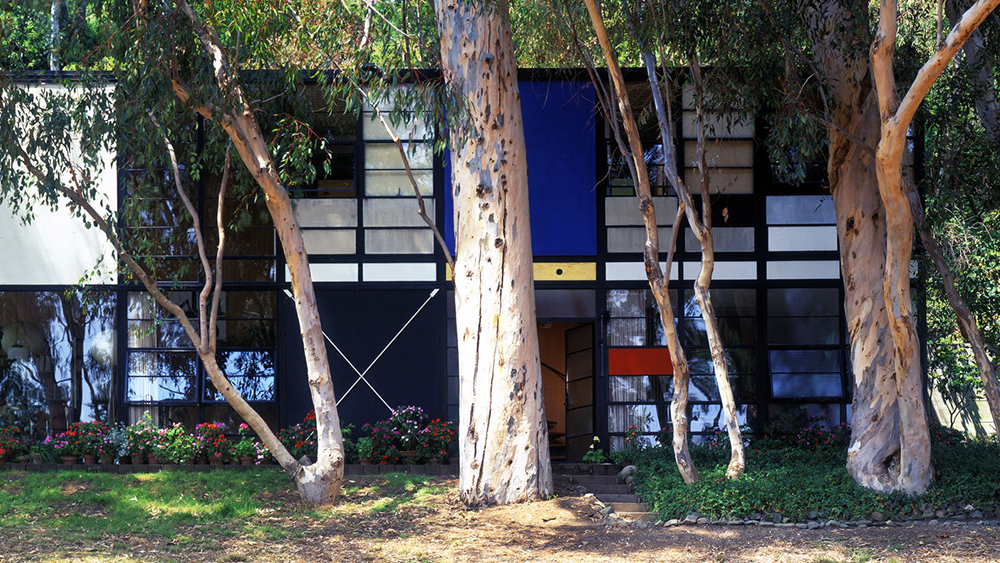 The Eames House was part of the Case Study House program conceived by the magazine Arts & Architecture, which sponsored the design and construction of a range of modern residences as prototypes for mass-produced housing. The idea behind the Eameses' own house was to use prefabricated industrial components, thereby serving as a model for do-it-yourself modern design. The result was a steel-and-glass structure composed of standardised elements, yet with interior outfittings that gave the home a very personal character."
At a time when most people were busy preparing their annual Christmas dinner, Charles and Ray Eames were starting a new era of their life together, which would prove to be happy and prosperous. During the first hours of Christmas in their new home, the couple suspended oriental paper decorations, colourful toys and musical instruments from the living room ceiling at spacious intervals. On the floor level, Ray Eames decorated the Christmas tree and elevated it on a low table, giving it a floating appearance like the embellishments hanging in the air. Candlesticks and a toy train were arranged around the tree on Japanese mats, and Charles and Ray placed their lovingly wrapped gifts under the tree along with personal notes and decorations.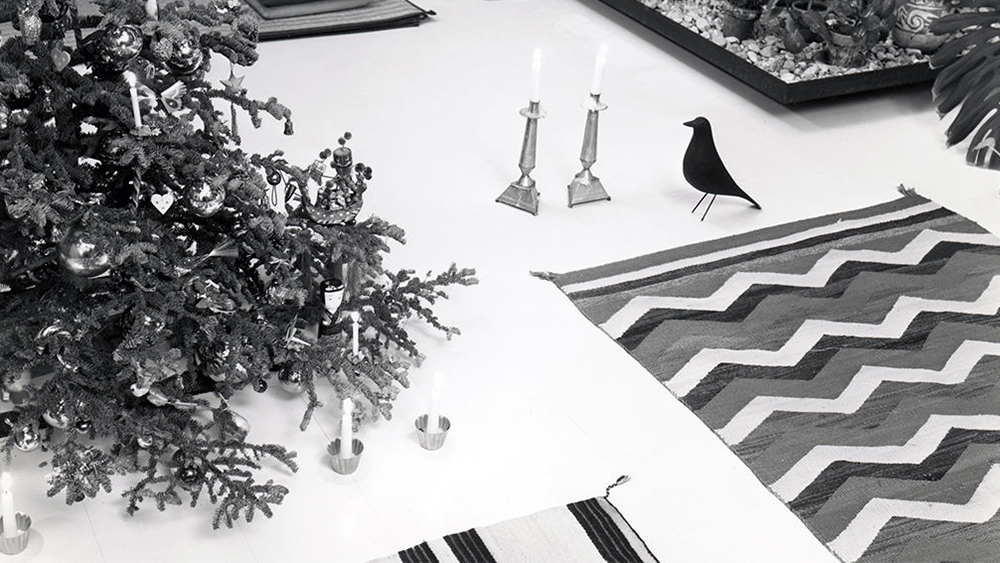 Charles and Ray Eames' first Christmas in the Eames House hinted at the richness of the interiors to come. The Eameses regarded their house as a field of experimentation, as a work in progress, and over the years it would be constantly changed and enriched with new decorative elements – artworks, folk art, books and toys in combination with their own furniture designs.
Charles and Ray Eames observed the Christmas holidays every year, always welcoming the opportunity to explore new creative ideas. They were particularly inspired by the reflective surfaces of glass Christmas ornaments, which they captured in several photographs, such as a self-portrait taken by Charles in the living room of the Eames House. A home-made Christmas card to Charles' mother includes a similar photo of Charles and Ray Eames, who appear to be waving as miniature people from within a transparent Christmas globe adorned with a bow of folded tissue paper.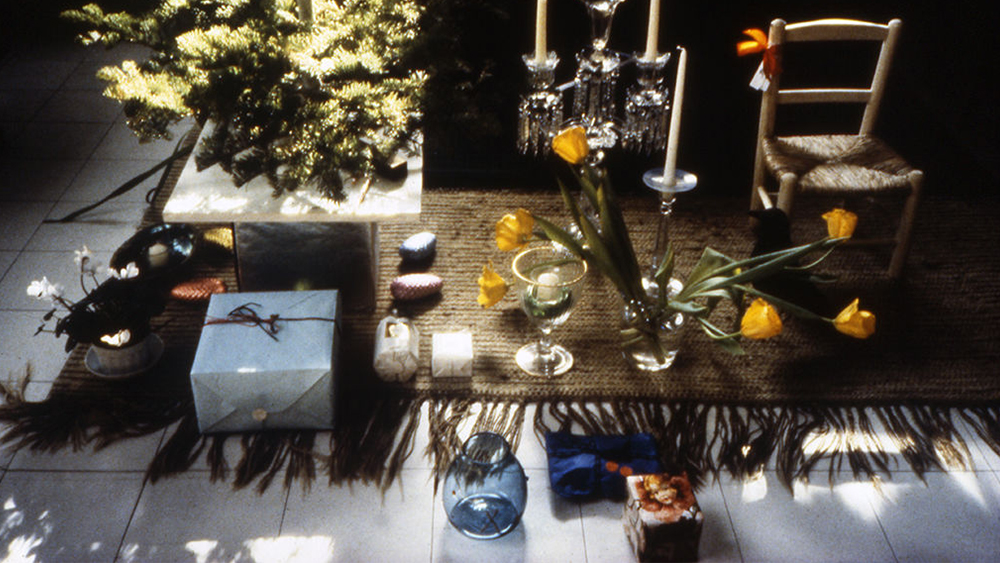 Later Christmas pictures from the Eames House show how Charles and Ray continued to explore the same theme, year after year, by carefully selecting and arranging appealing objects, candles and wrapped gifts around the Christmas tree.

Originally published in Vitra magazine.
Author: Stine Liv Buur
Images: Charles & Ray Eames, Timothy Street-Porter, © Eames Office, LLC