Don't miss the highly anticipated arrival to Australian shores: Living Edge unveils the trailblazing collection of Herman Miller gaming chairs, igniting a new era of immersive gaming experiences.
Play at the intersection of high performance and iconic design, level up with gaming innovation by Herman Miller.
Having amassed cult-like status in the US, Herman Miller's first-class range of gaming chairs is coming to Australia this June, exclusively with Living Edge. Each chair promises to revolutionise how you engage with the virtual worlds, boasting boundary-pushing innovation and state-of-the-art ergonomics to redefine how you play.
"The anticipation for this collection to be made available in Australia reflects the prestige of the Herman Miller brand and their commitment to delivering refined, elevated design to every aspect of the living spaces," expresses Aidan Mawhinney, CEO at Living Edge.
"Every decision was made for the gamer. From completely adjustable seating, arm and headrests to the prompted active gaming posture, each chair can completely transform a gamer's experience. The ergonomics and style are simply unmatched."
The collection features the long-awaited Embody Gaming Chair and the all-new Vantum Gaming Chair, created in collaboration with technological savants Logitech G, as well as reimagined classics such as the Special Gaming Edition Aeron Chair and Sayl Chair.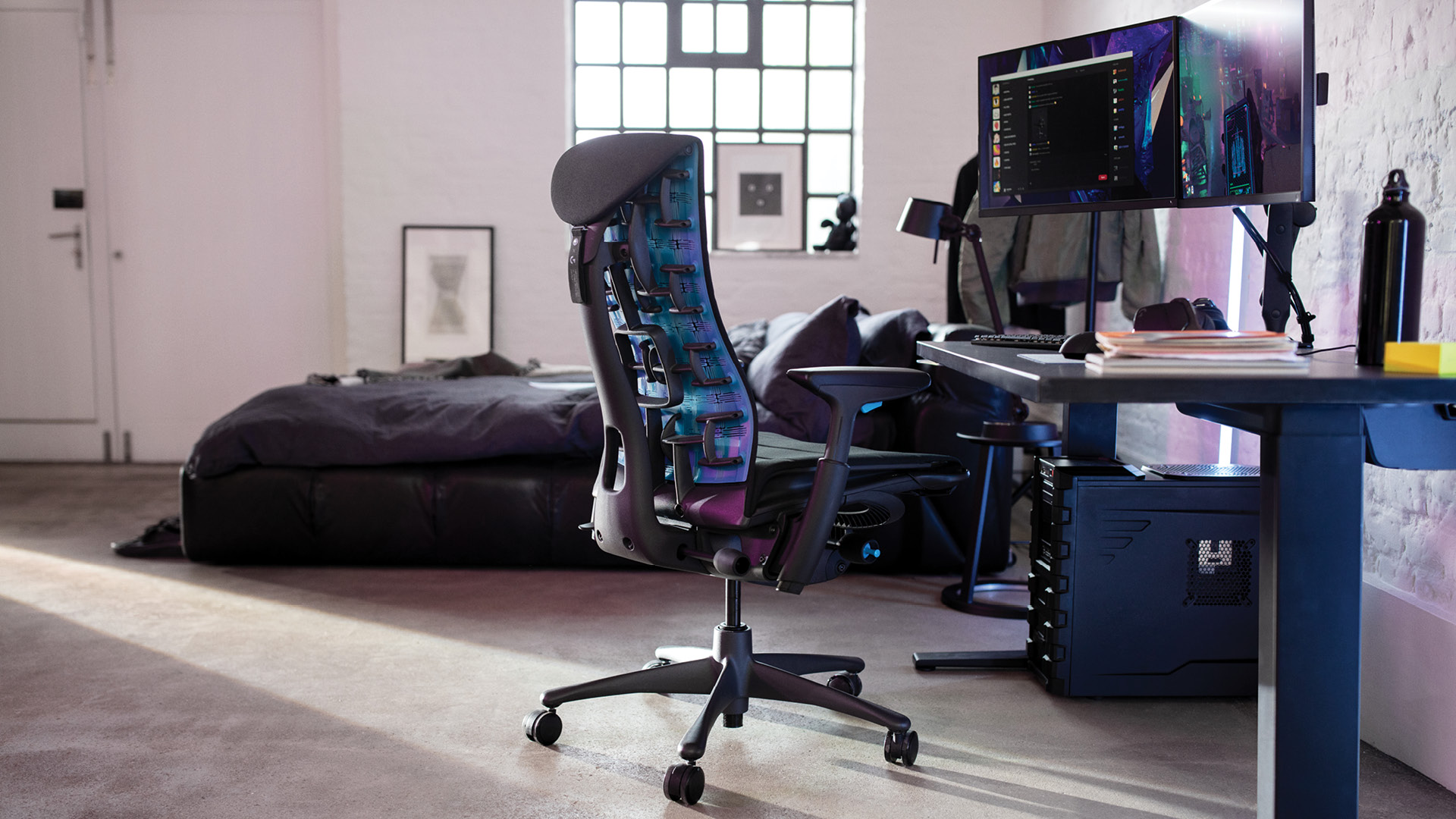 The Embody Gaming Chair results from extensive research into what gamers need from their chairs to advance their play and perform at their best.
Tested and approved by ergonomic specialists and pro gamers, this chair has been meticulously developed from the original Embody design. For prolonged gaming sessions, the Embody Gaming Chair is engineered with a range of features, including the patented PostureFit Spinal Support, Backfit™ Adjustment technology, a new enhanced seat with an additional layer of foam, copper-infused cooling foam technology to prevent heat building and targeted pressure distribution, eliminating any pressure build-up and promoting an even blood flow.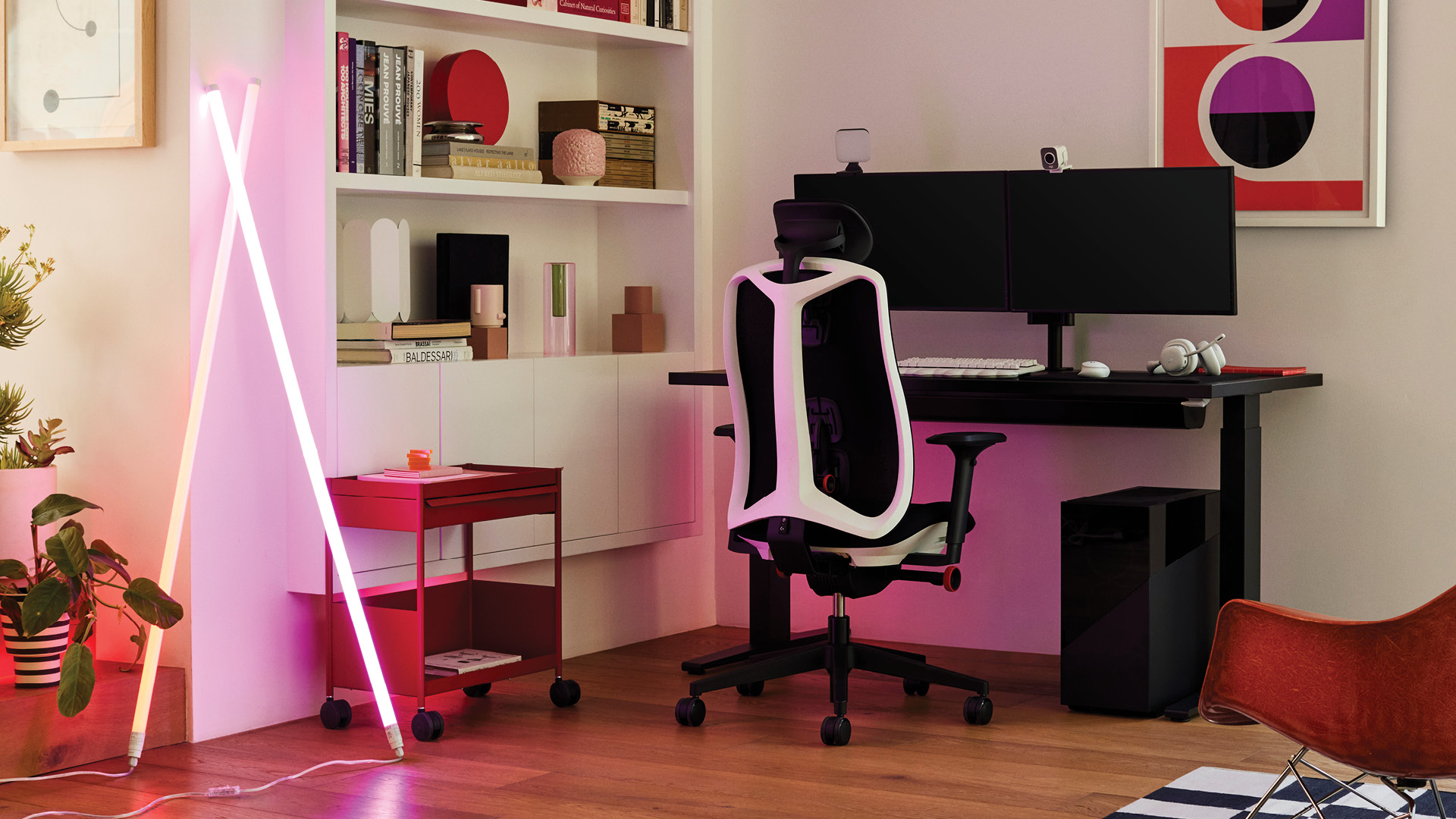 Master every mode with Vantum: Herman Miller's first-ever design created specifically for gamers.
Driven by a comprehensive understanding of gaming performance, the Vantum Gaming Chair features its own active, forward-leaning alignment to engage your optimal playing posture, an exclusive suspension and breathable material and exceptional ergonomic thoracic and PostureFit spinal support and adjustability throughout your head, neck, shoulders and back – a winning combination for those extra-long marathon sessions.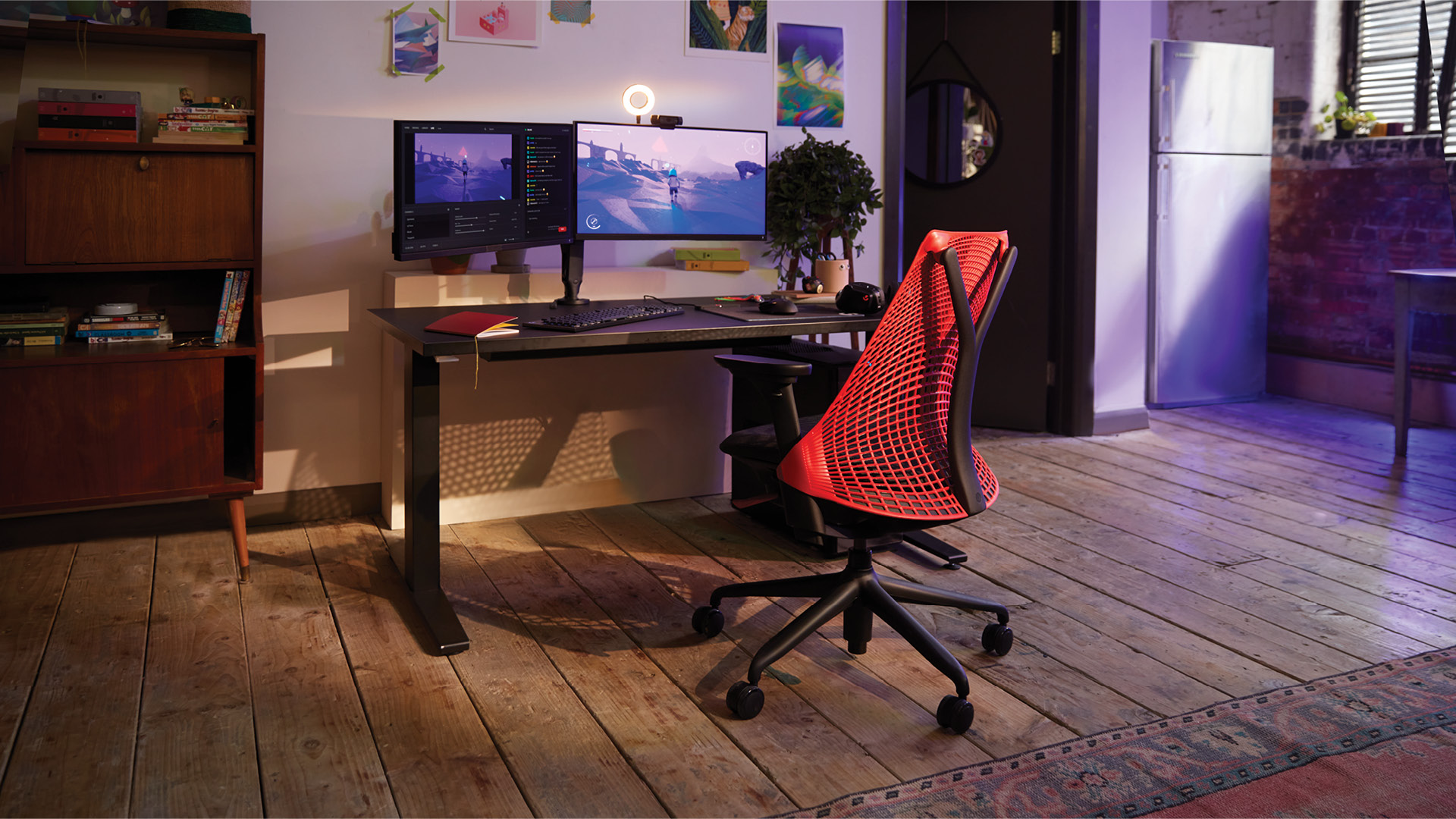 Play in style with the Sayl gaming chair.
An expressive centrepiece for any space, Sayl combines responsive ergonomic support, fully adjustable arm configurations and Harmonic tilt tension, giving you the flexibility and freedom to move. For gamers consistently shifting positions and adjusting their posture throughout the day, Sayl's unframed 3D Intelligent suspension back is designed with dynamic elastomer strands that flex with your micro-movements, providing uninterrupted support for hours.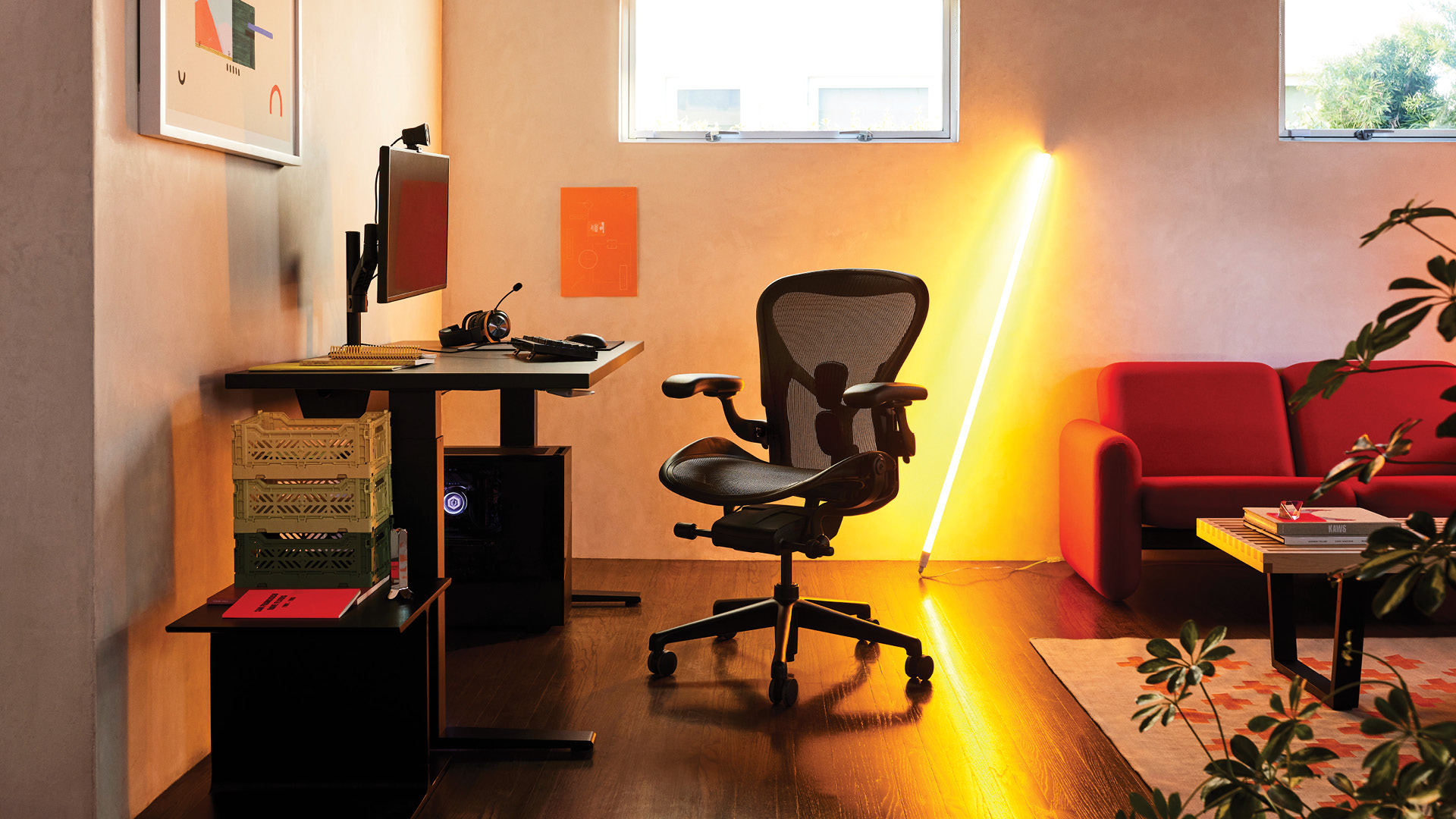 The original pioneer in superior ergonomics, Aeron is now ready for the ultimate gaming performance.
With eight support zones and unmatched adjustable options, Herman Miller presents the most versatile version of Aeron yet. This Gaming Chair edition features PostureFit SL and Harmonic 2 Tilt technology to promote active posture and healthy seated positions, fully adjustable arms, and breathable 8Z Pellicle fabric for varying levels of tension to relieve pressure and reduce muscle fatigue while boasting exceptional sustainable credentials to match. Composed of recycled plastic waste diverted from the ocean, Aeron Gaming Chair is now available in an all-black Onyx colourway – the darkest and most eco-friendly shade yet.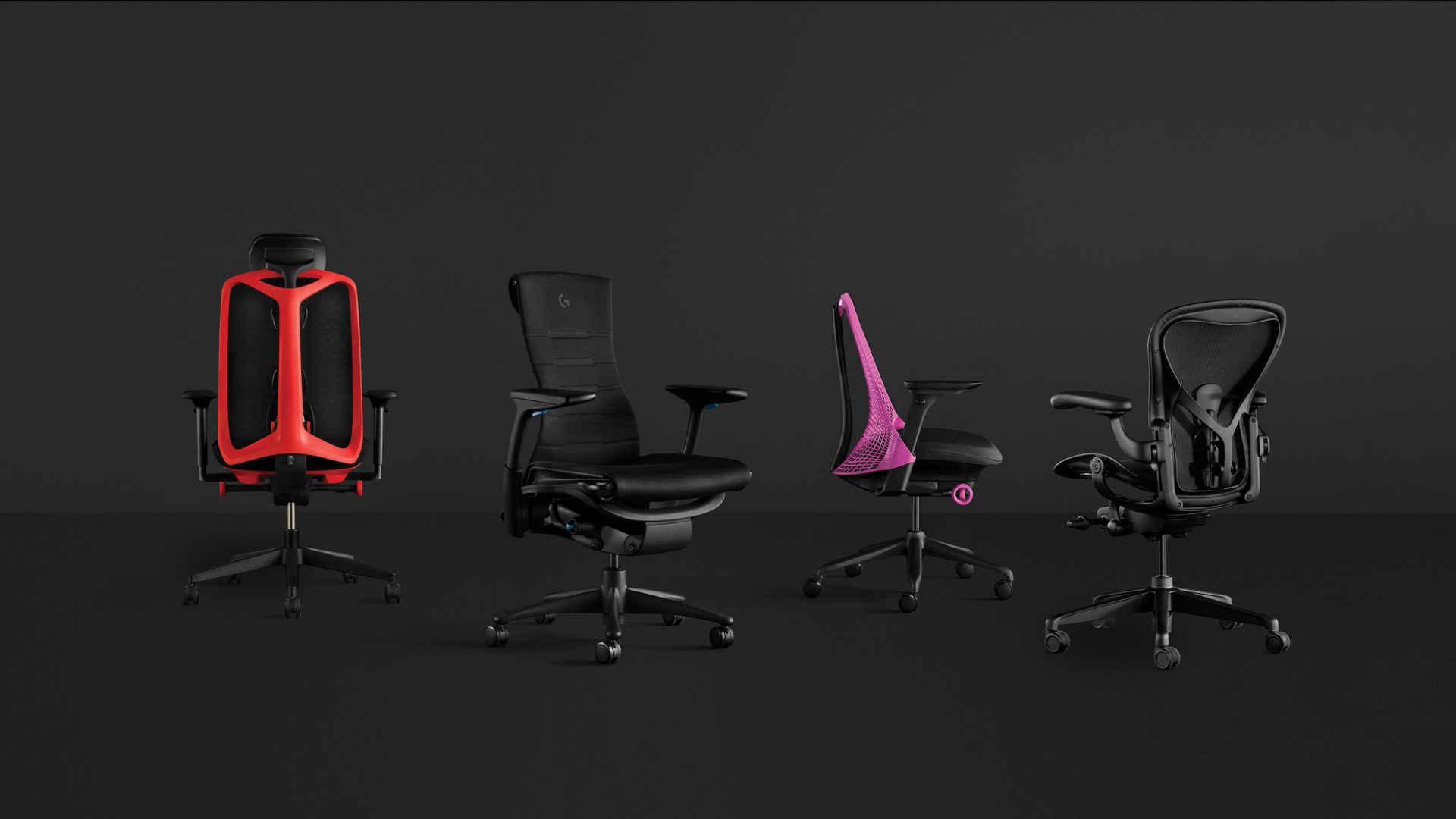 Each product is available in various colourways and frame and upholstery options – designed to empower your play.
Sitting at the intersection of high performance and iconic design, Herman Miller gaming products fuse science-backed ergonomics and advanced technology to deliver a collection set to define the next generation of world leaders in the gaming sphere.