Following an invitation from the Vitra Design Museum, Dutch designer Sabine Marcelis has transformed the Schaudepot in one simple, sweeping gesture by sorting its roughly four hundred exhibits by colour.
The presentation Colour Rush! An Installation by Sabine Marcelis, on display until May 2024, is wholly devoted to colour.
The installation shows the collection from new perspectives and produces fascinating cross-references between periods and styles, at the same time providing visitors with an overwhelming immersive experience. The presentation is complemented by historical and contemporary objects and documents from the museum archives that illustrate how designers from different eras approached the subject.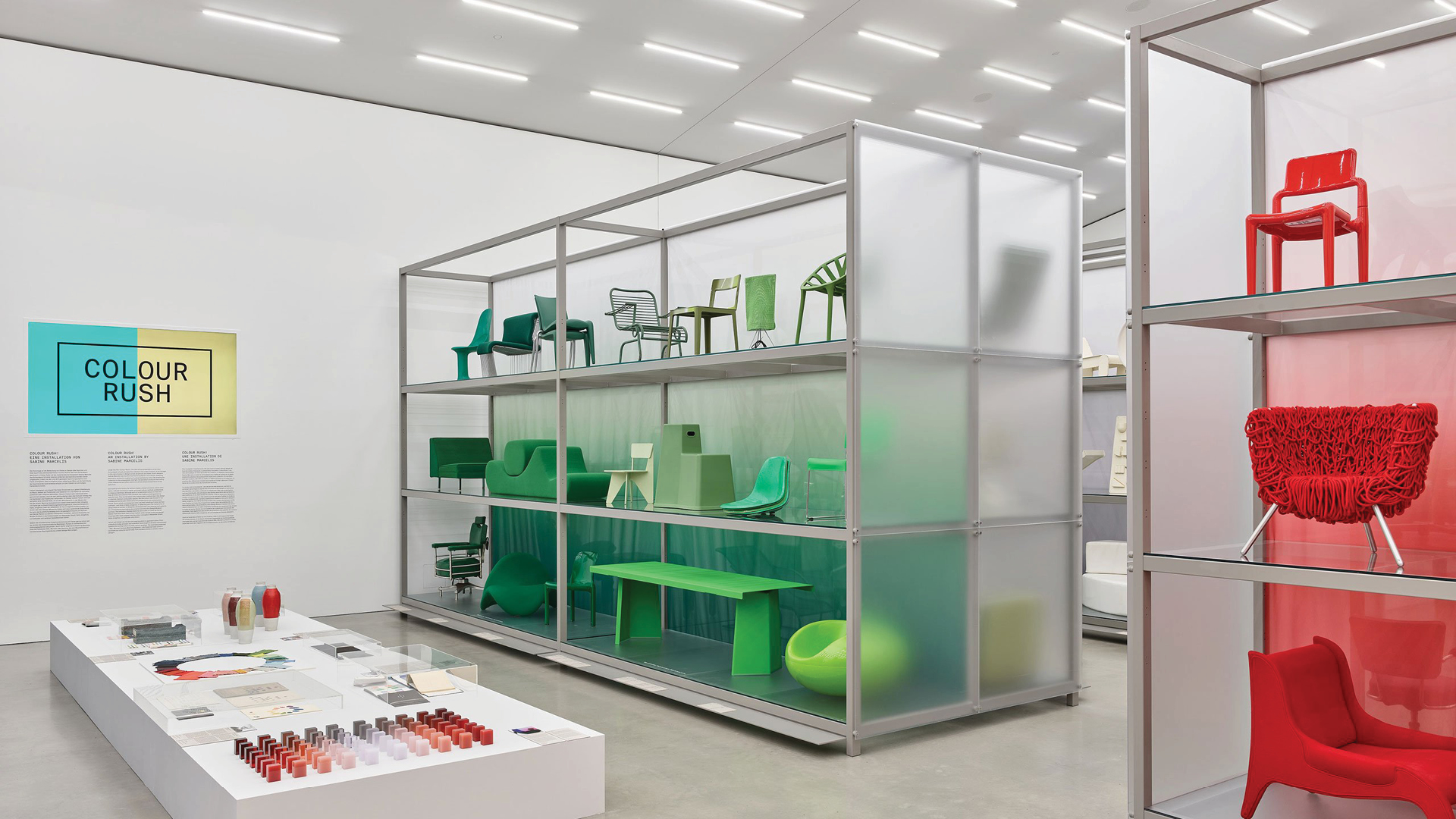 Our world is full of colour. Its various shades unleash emotions, assist orientation, indicate functions or perils, and mark cultural, political, professional, or religious identities. Although each of us perceives colours in their own way, all times and cultures have symbols and traditions distinguished by specific hues. This is one reason why colours play a central role in the design of interiors, fashions, and public spaces. But the colours we choose for our clothes and homes also reveal personal predilections and contemporary trends. Some architects, artists, and designers even use their handling of colour as their hallmark – just think of Le Corbusier, Yves Klein, or Hella Jongerius.
An homage to the role of colour in design across all periods and styles, the presentation plunges the Vitra Schaudepot into a sea of colours, offering an almost physical experience. Visitors discover contrasts, tonalities, and intensities and learn to understand the added effect of material and surface. Colour Rush! demonstrates why a careful choice of hues and shades is so central to home and furniture design in particular: natural colours tend to suggest a cosy atmosphere; bright hues stand for unconventional attitudes; exposed, unpainted surfaces may express a minimalist or purist philosophy.