In a watercolour, he turned her blonde curls into portières, her eyes into paintings, her nose into a fireplace, and her lips into a divan. The last was a furnishing so provocative that British arts patron Edward James requested a three-dimensional version.
Around 1935, Spanish artist Salvador Dalí saw something special in the face of movie star Mae West: an apartment.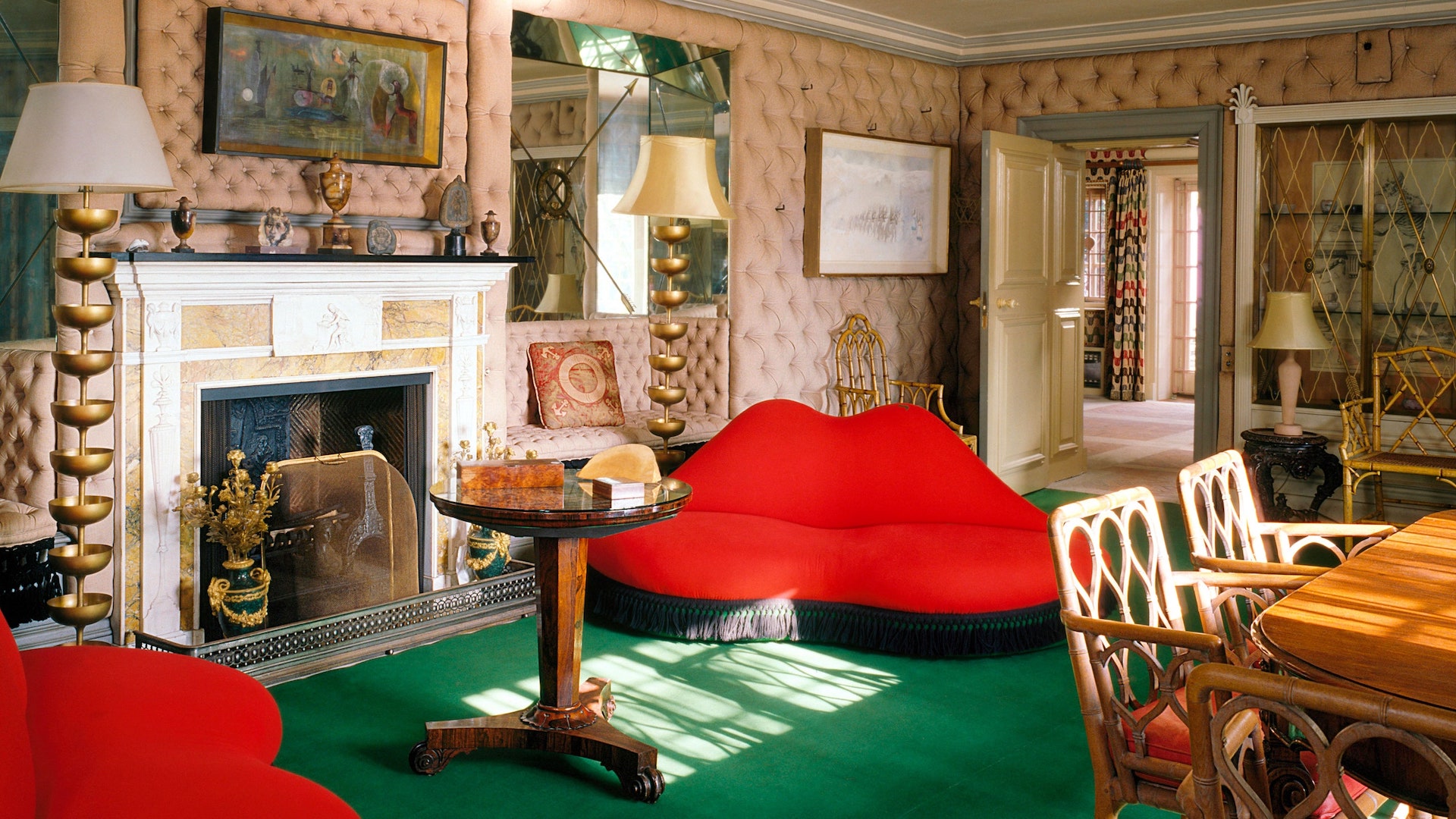 Dalí set to the task. The client deemed his first try, wrapped in pink satin, "too showy." James preferred the next two, realized in 1938 by London decorators Green & Abbott in red and green felt with black fringe. The pair—one is at the V&A; the other failed to sell at Christie's in June—were made for Monkton House in West Sussex, a classical Edwin Lutyens mansion that James recast as a Surrealist fantasia.

James commissioned five Dalí lips sofas, but there's no reliable count of the spin-offs, vetted and otherwise. A Pop icon decades later, the seat was re-envisioned in 1970 by Italian radical firm Studio 65, which produced a polyurethane riff with Gufram. Two years later, Dalí collaborated with Catalan architect Oscar Tusquets on another example in polyethylene, which BD Barcelona began producing in 2004.