Chelsea Hing is one of Australia's leading interior designers for high-end residential spaces. Her latest project, Orchard House in Melbourne, was recently nominated in 2020 Dulux Colour Awards and received a commendation in the 2020 AIDA Awards - Residential Decoration.
Chelsea Hing has spent more than two decades working as an interior designer and in that time carved out a reputation for herself as fearless with colour and attuned to the principles of design.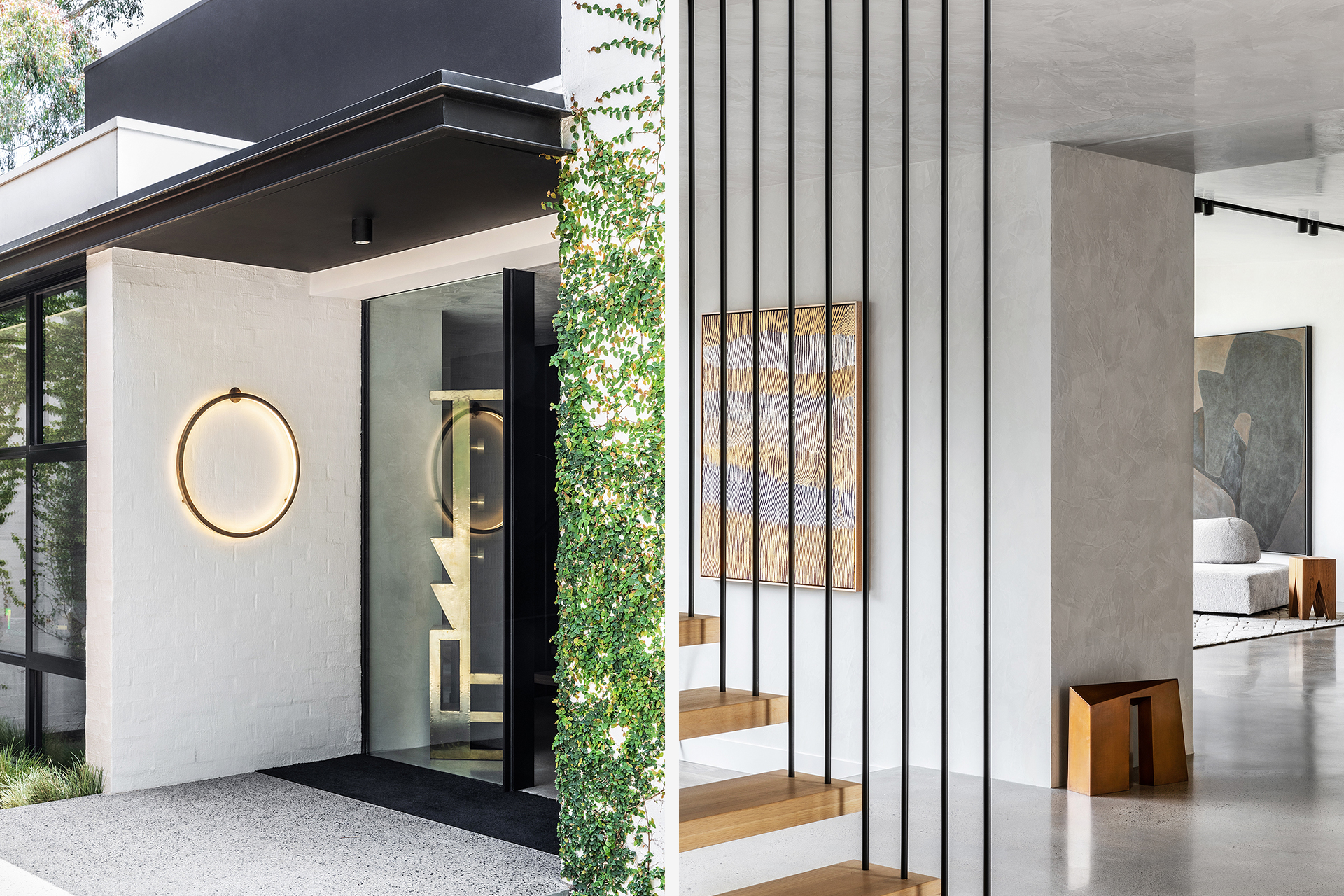 Perched atop the rolling hills on Park Orchards, a semi-rural outer suburb of Melbourne 23 kilometres north-west, Orchard House is highly private in response to the client's brief. Organic materials such as timber cladding and decking, concrete and marble echo the surrounding landscape. Inside however, Avant-garde furniture and objets d'art reign supreme.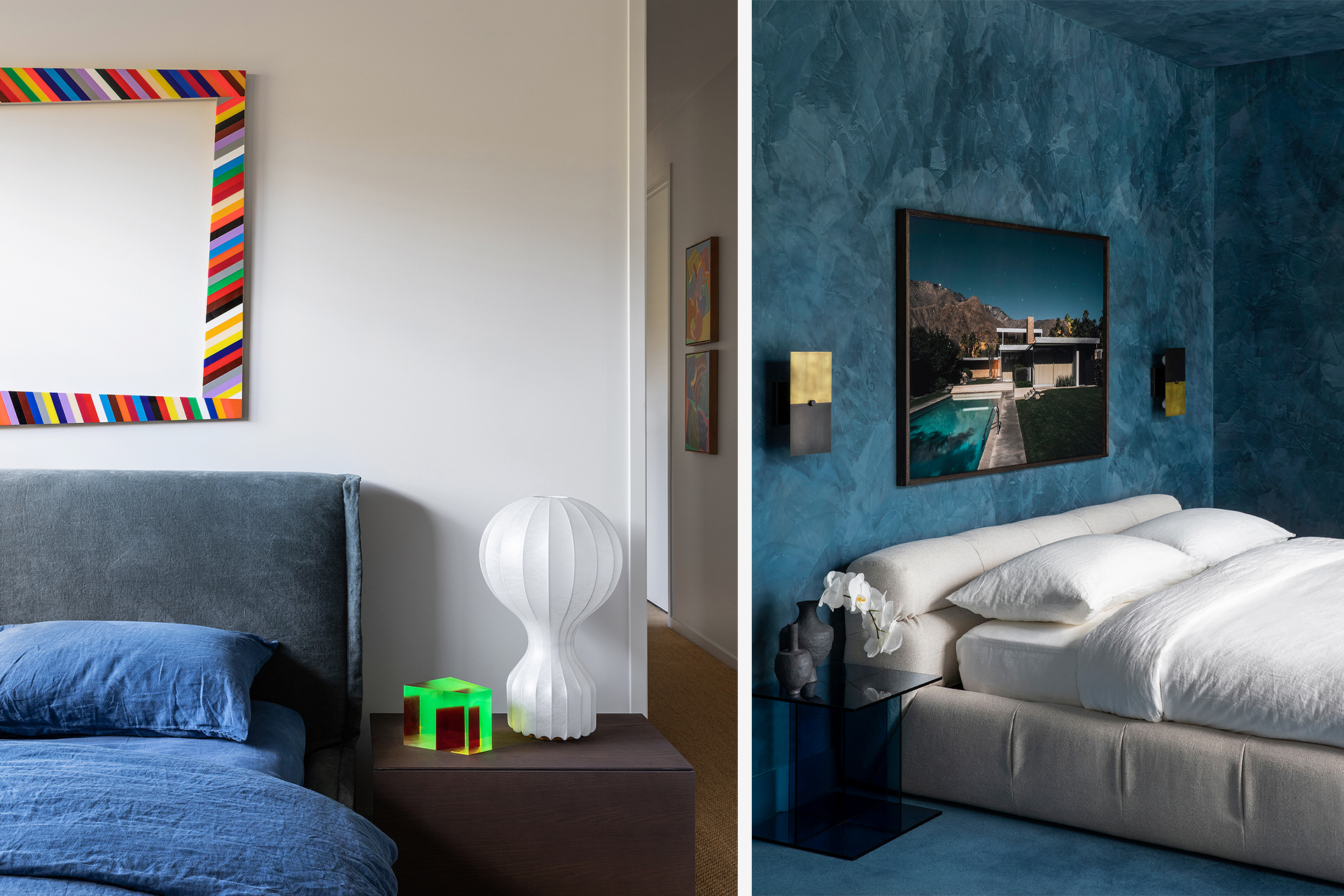 The Salute Table for La Chance, available at Living Edge, is a key feature in the living space, the family of tables mixing marble and metal for high visual impact with clean lines and a strong personality. One of many times Chelsea Hing showcases her unique take on tonality and colour.
Organic materials such as timber cladding and decking, concrete and marble echo the surrounding landscape.
Also featured from Living Edge is the Habibi Tray used as an independent side table selected in polished brass; each piece is entirely unique, handmade and truly valuable. It acts as an interesting contrast to the deep navy sofa situated in the far corner. In the distinct solid wood favoured by e15, the MATE shelf unit is leant against the wall and thus expresses casual spontaneity. Also from e15 is the DREI side table, composed of four slabs of coloured glass adding a delicate lightness and sense of colour to the interiors.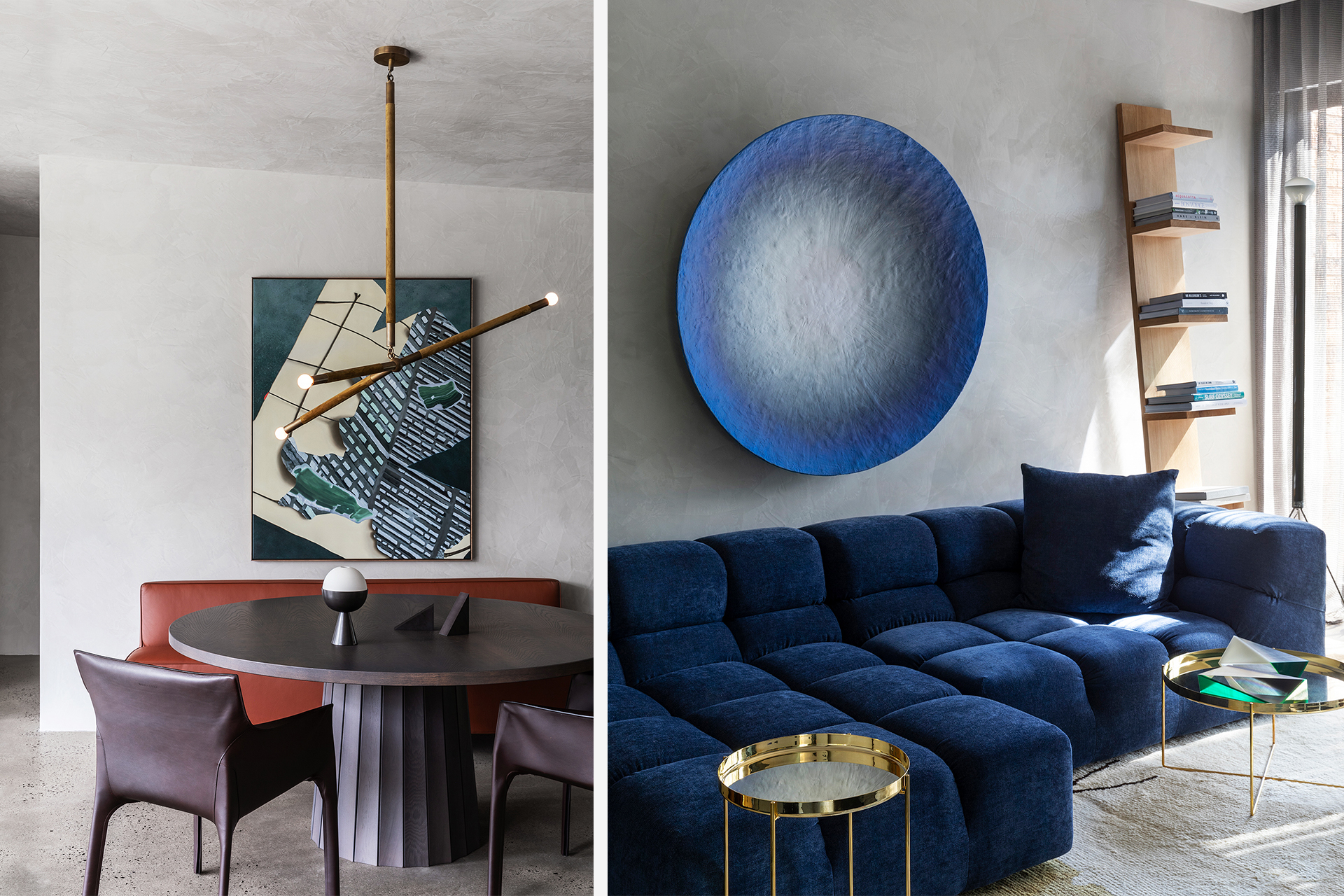 In the main dining area the Saddle chair by Walter Knoll was selected for its superior quality of leather: saddle leather being one the highest quality leathers on the market. The chair is known for its continuous leather form that envelops the frame seamlessly. The deep coffee hue compliments other pieces throughout the residence, such as the Cocoon Gatto Table Lamp by Flos, chosen for its distinctive sculptural qualities and lightweight appearance. Made from a cocoon resin, the materiality creates further interest and casts a soft diffused light.
Orchard House is not only a representation of the interior designer's fearless use of colour, but also of her client's love of design and art, and the intersection between the two.