Alexandra Kidd design knew a highly personalised approach would be necessary for the interiors of this Kirribilli home; Taking into consideration a need for modern comforts which also spoke to the client's passion for the arts.
An art lover's abode revived in Kirribilli House.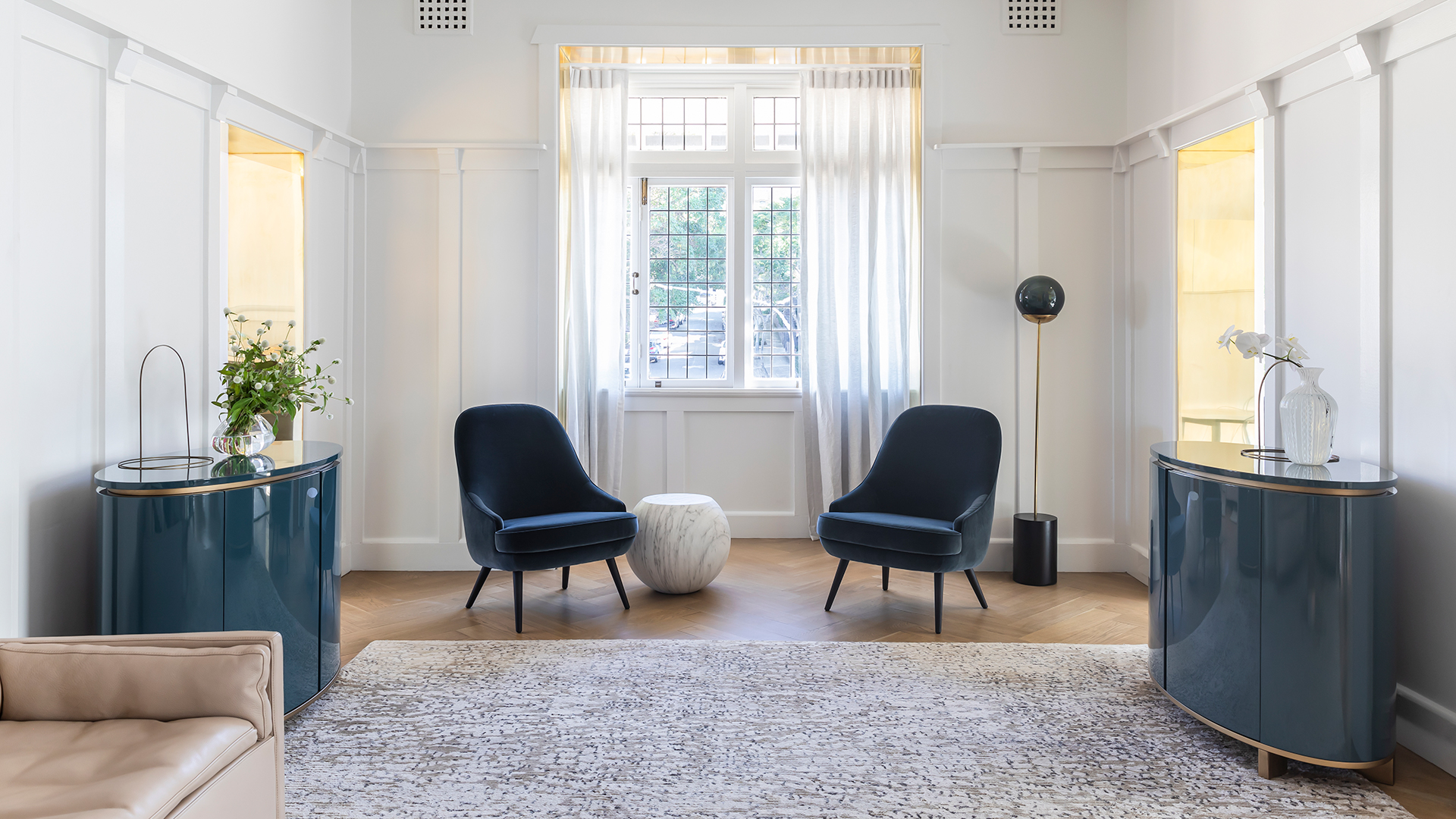 Newly retired clients were craving a highly personalised, luxurious and down-sized space just for them. Alexandra Kidd translated their needs through a lesson in ultimate luxury, providing a sophisticated sanctuary as these new clients entered this next phase of their lives.
"We began completely from scratch, our clients didn't keep a single piece of furniture from their previously beloved family home, only their vibrant and treasured art collection remained." - Alexandra Kidd Design
A reconfiguring of the space was required to maximise the existing internal floorplan and sense of openness. To this end, walls were removed to create a larger, open-plan space encompassing living and dining – a central hub that calls for relaxed reading of an afternoon and movie watching of an evening, whilst being equally suited for more formal entertaining. Also transformed, the existing bathroom and powder room, creating two full bathrooms spaces, including a concealed laundry space seamlessly hidden into the existing hallway cupboards and accessed from the bathroom.

For furnishing, a considered palette of colours and textures were selected in complement and contrast of key materials. Bleached ash flooring complimented by warm leathers and soft upholstery offset by pops of colour in rich blue.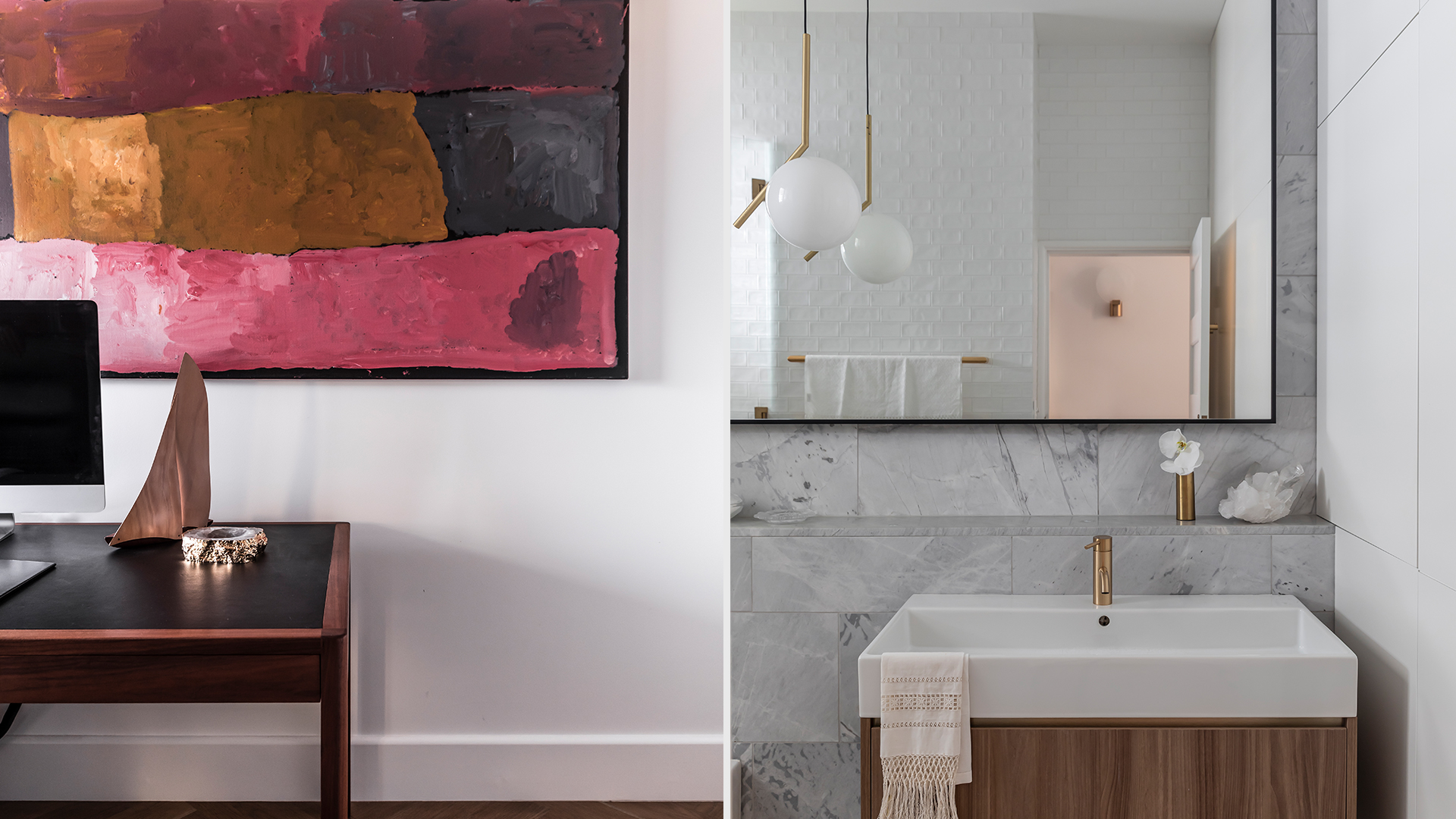 The Salon Sofa from BassamFellows was utilised in the living room; A perfect fit, harmonious within any setting where conversation flows, and conviviality is encouraged. The Salon lounge embodies a dignified quality that's associated with more formal furniture pieces. However, like a classically tailored cashmere topcoat that camouflages a feather-light quilted lining, the chairs, when in use, are soft, comfortable and surprisingly commodious.

"In what we began referring to as a modern Aussie Great Gatsby' approach to the renovation; our intent was ultimate luxury," described Alexandra Kidd. Echoing these ideals Walter Knoll's 375 Armchair was specified in rich velvet to add accents of deep blue. Certain characteristics and traits will never be out of fashion: elegance, style and understatement are three of them. The 375 Armchair utterly embodies these virtues while remaining exceptionally comfortable.

Remaining sympathetic to the home's heritage, Alexandra Kidd brought about a complete modern refurbishment without losing any of the building's original charm and character. By softening the historical elements, such as restoring and painting the existing wall panelling, a decidedly more contemporary aesthetic was ushered in that remains both classical and timeless, illustrating a harmony of heritage features and modern functionality.