With a culture focused on creating dynamic and vibrant interiors, Derlot Group specialises on design schemes for human-centric, agile and active environments.
The future will be more digitally integrated than ever, and we need to find solutions to maintain human-centered design.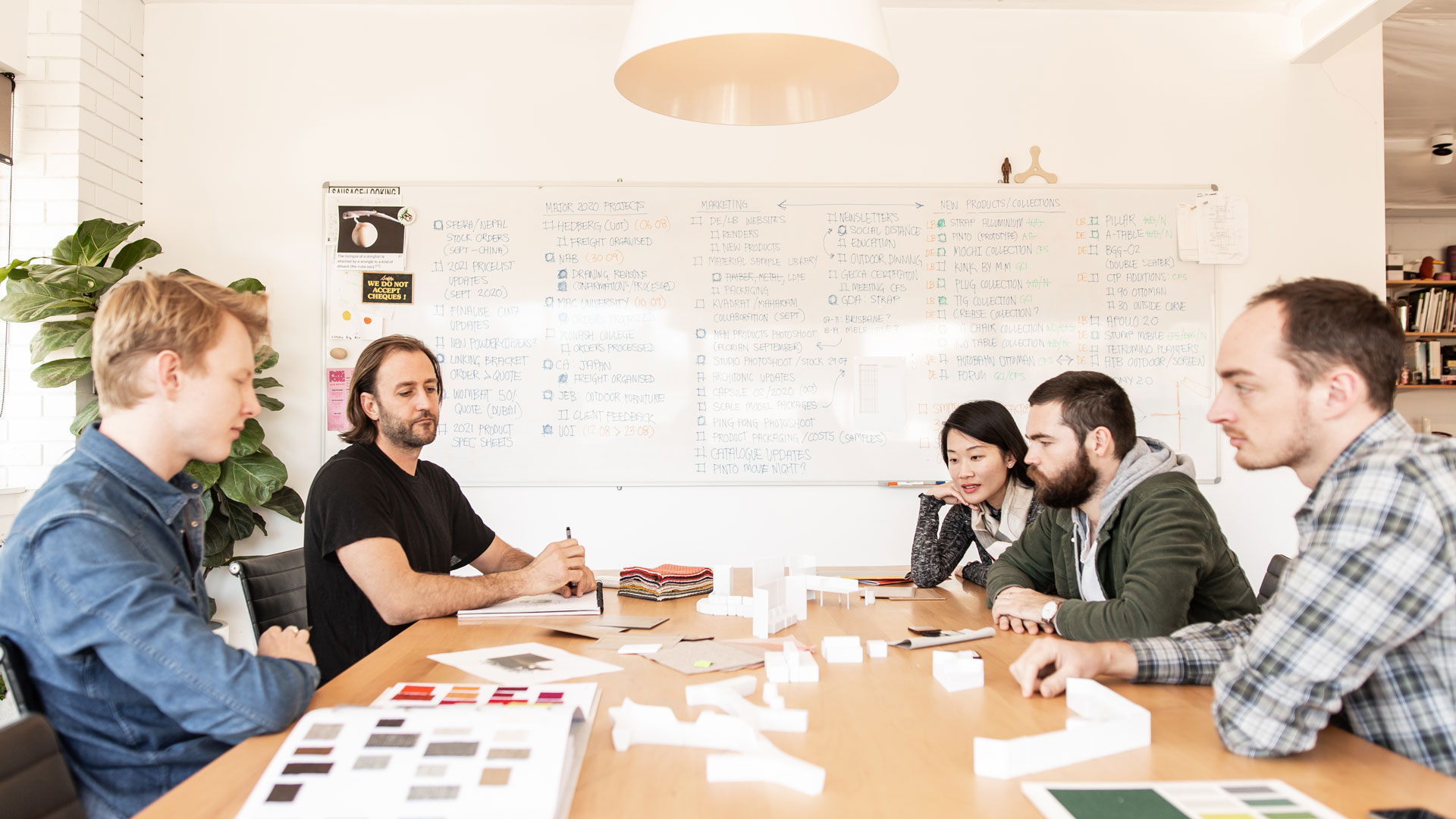 Many people overlook the multipurpose potential furniture holds within commercial projects. The COVID Climate quickly accelerated the demand to explore solutions for bringing people together from remote locations. A quick solution: integrated technology. Begging the question, how can we make our designs more flexible, more agile and more considerate for today's needs and for years to come. We spoke with Alexander Lotersztain, founder of Derlot Group, about how his designs positioned the company at the forefront of catering to such needs.
"Derlot Group is developing a strategy we like to call Integrated Social Comfort," explains Alex. "A blend of technology and space that adheres to the new norm but retains that emotional physical comfort that we seek from our work environments. Furniture will continue playing a big role in commercial projects, I see this new normal as a great opportunity for innovation and collaboration, re-designing and creating new interiors to tackle new challenges which will require furniture and products to suit. As a furniture brand and as a design studio, I feel we are in an advantageous position to develop solutions to these challenges in real time."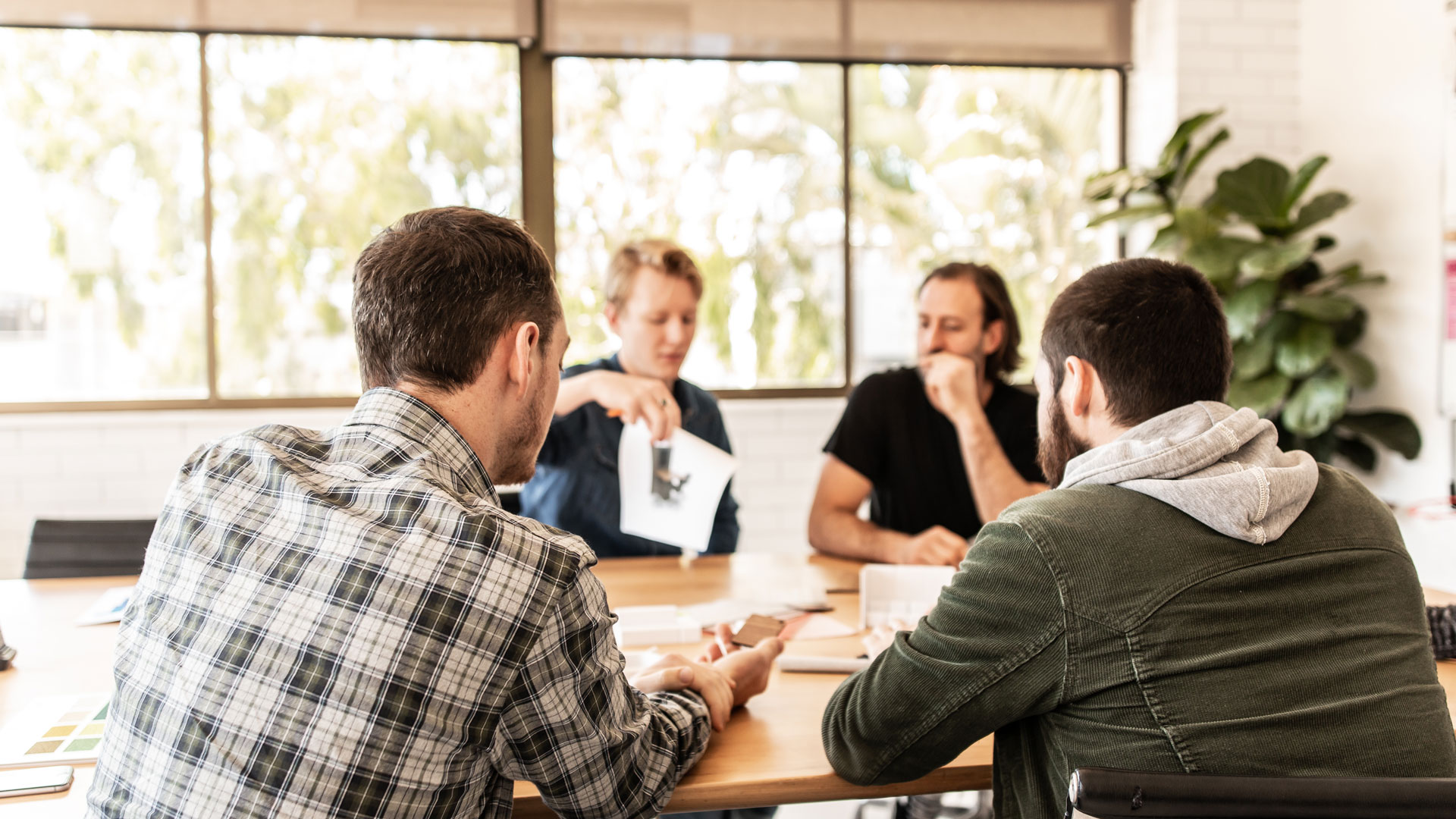 Living Edge: Can you speak of the initial design concept and where this stemmed from?
Alex: As part of Derlot Group Integrated Social Comfort strategy, we have launched a number of new product and collection upgrades across both brands. The objective with the design of forum for Derlot Editions was to offer a solution that will provide a connection between WFH and WFO, have a dedicated space/huddle to communicate digitally with work collages and clients working remotely. The proportions of Forum allow it to plug in to the end of a workstation or as a stand-alone version in a number of heights and desk sizes from one-on-one digital meeting points to conferencing. We have created a new product category that provides integrated solutions for a digital eye-to-eye conversation. Homework for Les Basic has grown its range to adapt to new requirements of privacy and comfort seclusion. The collection has extended to new wall partitions and prive-style seating that creates a natural, almost residential-like comfort with distancing in mind.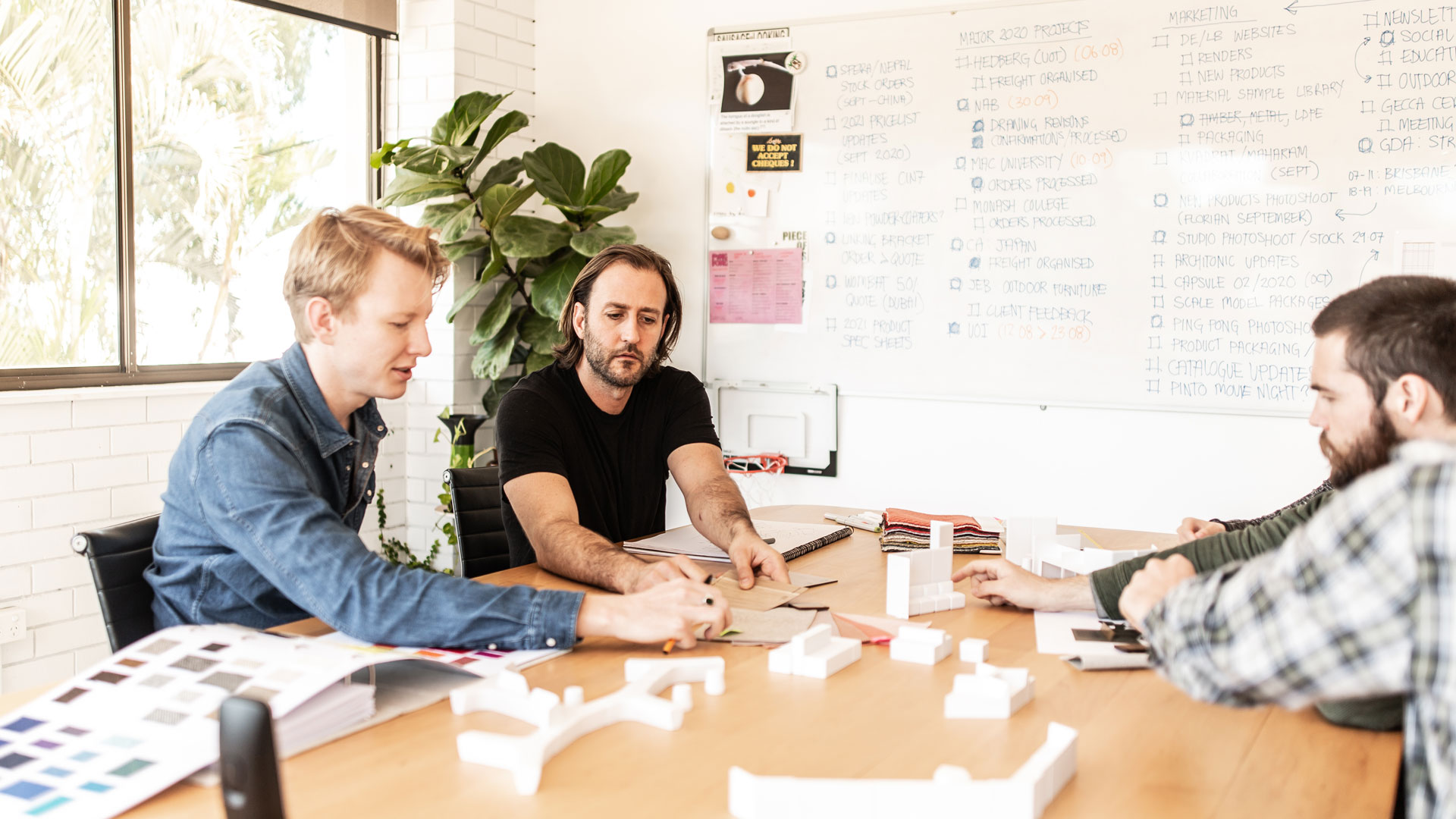 LE: What informs and inspires your practice from the learnings of the new normal? Has this inspired further development of how you design for Derlot Editions?
A: "Derlot Group is in constant contact with our distributors, their clients and end users - we strive to create value and solutions that address the challenges and opportunities we face now and into the future by maintaining an open dialogue."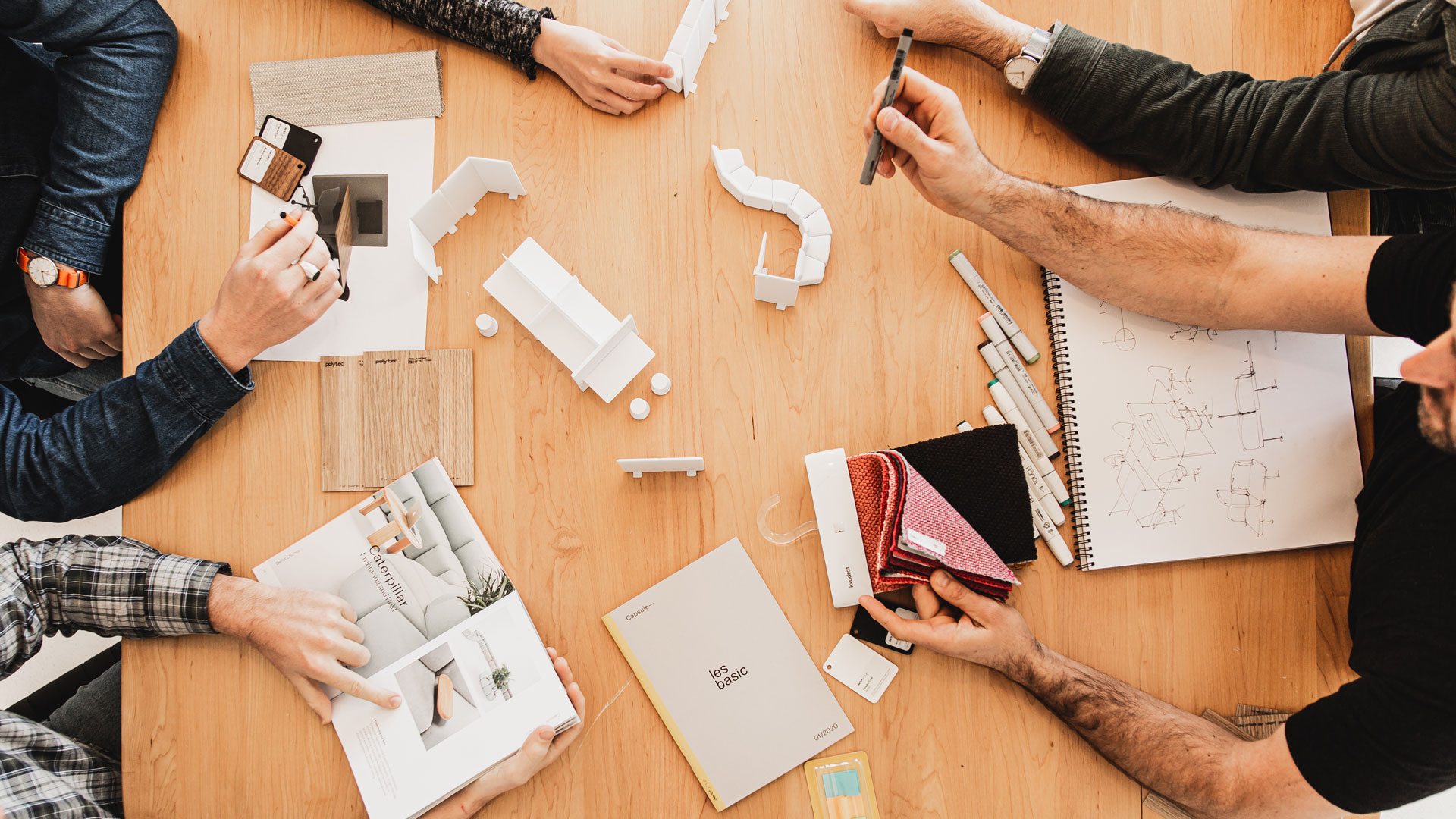 LE: Have you adopted these into your own studio? What does collaboration look like for you and you team?
A: Yes, obviously. There is nothing better than real face-to-face contact, however, we have adapted well with 50% of our team working from home, technology playing a big role in the way we keep in touch and work effectively as a team.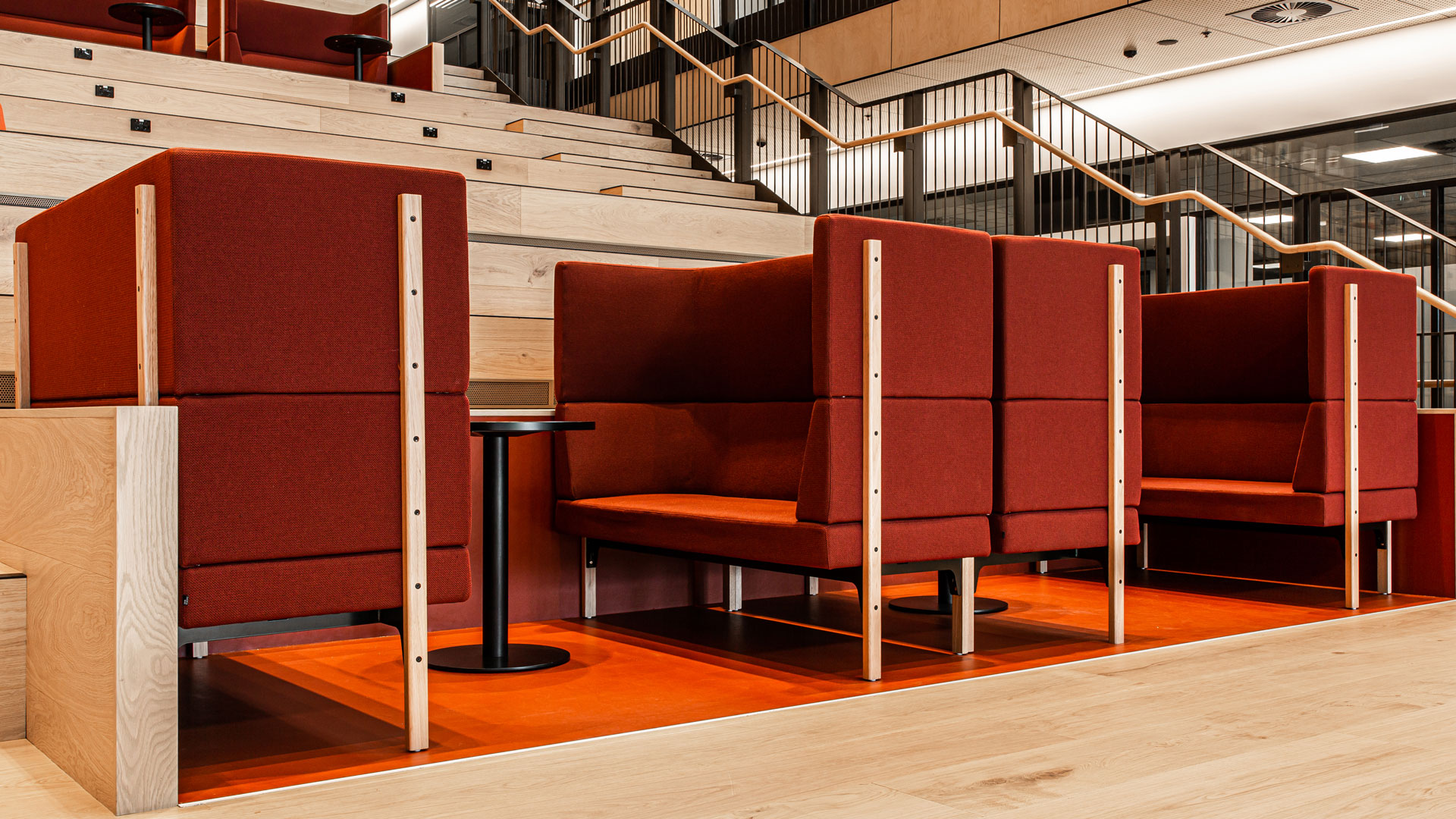 LE: Can you speak more about your personal experiences and touching on your own team meetings, I'm guessing you would have faced the odd experience having felt disconnected when calling in remotely?
A: As a company, we have experienced first-hand the new level of standards. Working from home has become widely accepted and it has proven that employees can work as efficiently and, in some cases, perform better, but I personally still miss the face-to-face interactions. I feel, especially in a creative environment, we need that personal discourse, that conversation over a cup of coffee or after work wine. Some of the best ideas and solutions stem from this type of opportunities, conversations and interactions. Technology is somehow bringing us a bit closer, with teleconferencing, Zoom and Teams now a standard. The challenge now and into the future is how to balance the human with the digital. The future will be more digitally integrated than ever, and we need to find solutions to maintain human-centered design connectedness.
With the idea that constant technological innovations are a given, indeed very much anticipated, Hassell collaborated with Derlot Group to fit out the recently completed University of Sunshine Coast. They created a flexible space to accommodate future and unforeseen advancements, but they've also specified furniture that caters to holistic and flexible learning environments. "Learning is as much about showing up to a lecture as it is sitting in a lounge and discussing ideas, visions and the future with fellow students," says Lotersztain.
Read More about the University of Sunshine Coast here.