Tom Dixon — the man behind the luxury British design brand — is a compulsive designer; he says so himself. "When I get an idea for a strong aesthetic, have a favourite material or learn a new method of manufacturing, I want to try a multitude of iterations," he shares. In jest, he puts this need to experiment on repeat down to "a misspent childhood with Meccano and other construction toys". Whatever the case, Tom has channelled his compulsions into an auspicious design career and formed the eminent design studio of eponymous name, turning his obsessions into coveted possessions on a global scale.
For anyone who covets design like we do, Tom Dixon Newness represents the holy grail; furniture, lighting and accessories that are at once contemporary innovations and instant icons.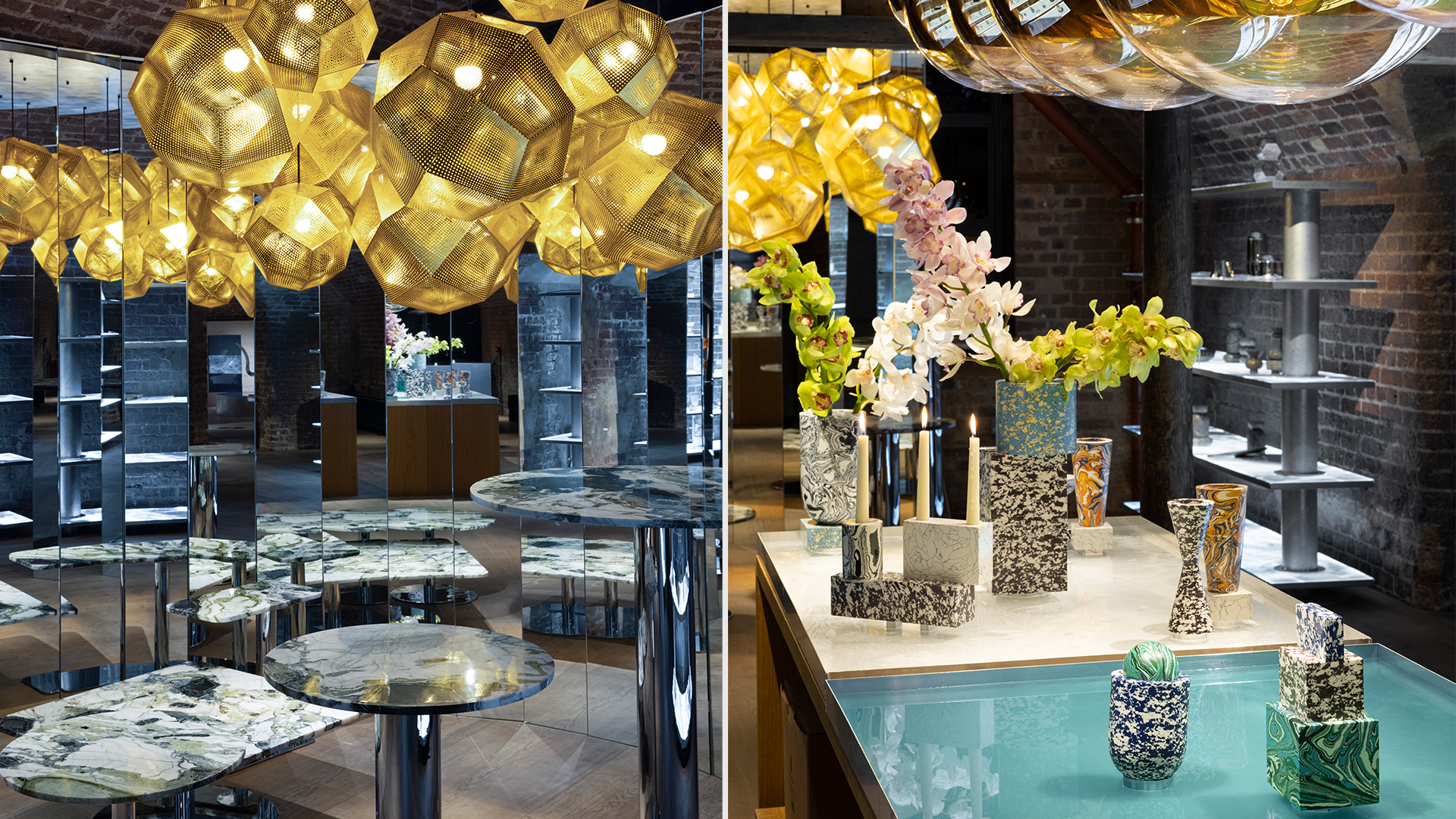 The great Tom Dixon proclivity has most recently been realised through a series of experiments in luminosity, acoustics, durability, materiality and repetition, whereby the designer says, "my current obsession with basic units multiplied is turned into an abundance of sculptural experiments in function.' The resultant collection of furniture, lighting and accessories represents Tom Dixon Newness as vogue as can be.

Beginning with the furniture, the new and improved Mass table is manufactured in the UK and made from one single extruded box section of solid brass. By using the most familiar unit in furniture construction – the plank – and presenting a series of familiar objects in a highly polished gold hued metal, Tom Dixon manages to make domestic archetypes into monumental heavyweight sculpture.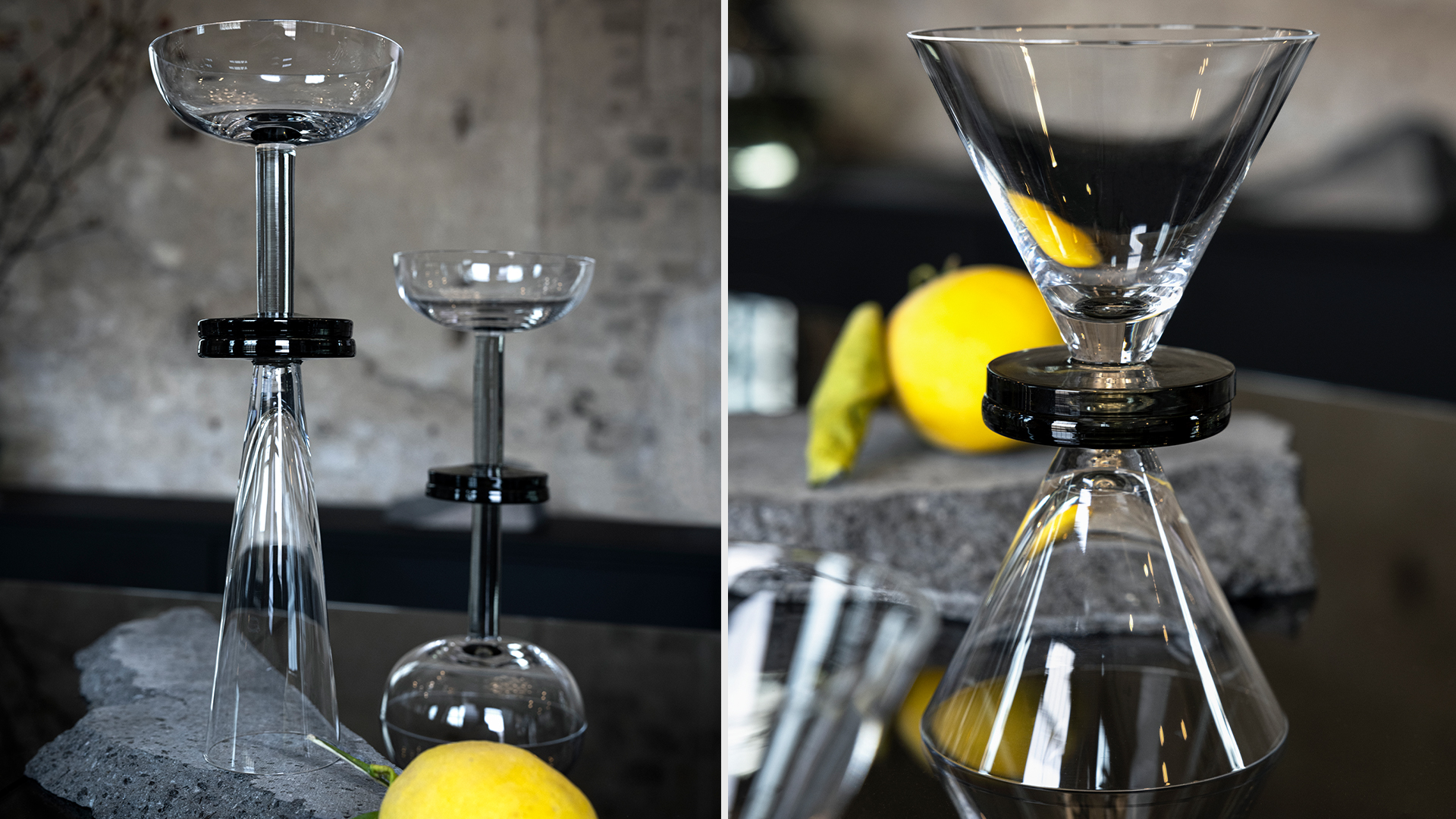 Accompanying Mass in the furniture range of Tom Dixon Newness is Cork, a chunky series of tables and shelving; Flash, set of three crisp and smartly detailed side tables; and Swirl, a family of tables, each with their own distinct silhouette, colouration and personality.

In the scheme of lighting, Tom Dixon Newness celebrates rotund forms and the invention of LED with Disc, Globe, Globe Burst, Press, Melt, and Spring. Recognising the need and demand for a more energy efficient future, in addition to its newly released lighting designs, Tom Dixon Newness comes complete with an upgrade of the brand's best-selling lighting families — Beat, Cut, Copper, Mirror Ball and Void — to include improved LED fittings.
The resultant collection of furniture, lighting and accessories represents Tom Dixon Newness as vogue as can be.
Featuring LED chips on circuit boards arrayed in a formal geometric configuration, Disc appears akin to an immensely bright and strangely beautiful indoor sun. Meanwhile, reminiscent of ancient witch balls, hollowed spheres of coloured glass which were used to ward off evil spirits, Globe is available in copper and chrome finishes in pendant form, a floor light and a spectacular chandelier, Burst.

The latest additions to the Melt family include the Melt Mega; a configuration of seven organic and imperfect orbs which explode from a central hub to create a dynamic lighting sculpture of infinite reflections. Melt Small Chandelier features four orbs protruding from steel tubes and is one metre high. Fitted with the new LED module, the Melt chandeliers are Tom Dixon's contemporary interpretation of the classic chandelier.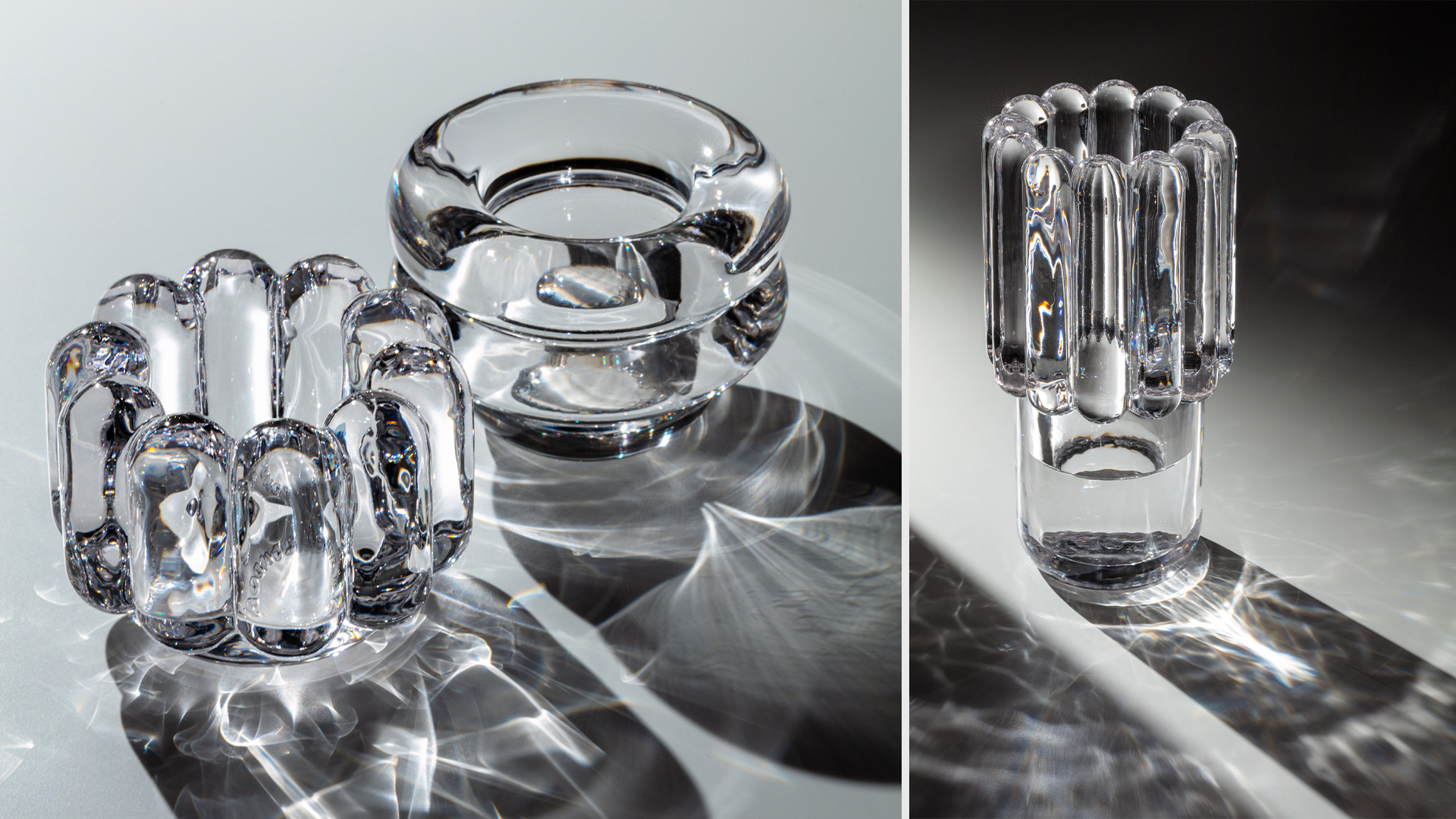 Spring is a series of pendant lamps made up of stainless-steel strips. Pliant ribbons of stainless steel have been arranged like a whisk around the custom-made dimmable Tom Dixon LED module. The semi-transparent shape thus created can be adjusted to a variety of silhouettes — from a flat arrangement reminiscent of a spirograph drawing, to a flying saucer configuration and on to a fuller shape akin to a pumpkin.

Bold in silhouette and simple in function, Press is a series of lights made from the thickest and most transparent glass with a satisfyingly rounded linear surface detail. The ribbed glass creates diffusion of the light source and projects linear and stripy patterns. Manufactured by dropping big globs of molten glass at 1,200 degrees centigrade and pressed in iron moulds, the Press series, spanning accessories as well as lighting, comprises Tom Dixon Newness in a set of incredibly enduring and equally alluring products.
Part and parcel with the Tom Dixon Newness releases is a psychedelic update to an Italian post-modernist aesthetic, a.k.a Swirl. Endowed with pop sensibility in plenty, Swirl is a set of vases created from a series of geometric forms stacked upon one another to create multi-dimensional, functional sculptures. Inspired by Ikebana — the Japanese art of flower arrangement — Swirl's Stem, Small and Medium vases each have heavy bases and cylindrical vessels that allow branches and flowers to cantilever out.

As a leading Australian distributor of Tom Dixon furniture, lighting and accessories, Living Edge is the place to go to peruse the latest in Tom Dixon Newness and all that it entails. With a website that's been freshly updated for e-comm and showrooms in Sydney, Melbourne, Brisbane and Perth to boot, Living Edge is a design destination that's never too far away.