A pioneer, leader and boundary-pushing creator, Tom Dixon continuously brings exciting design propositions to areas of lighting, accessories and furniture. The Tom Dixon brand itself encapsulates a distinct nature and a joyous, quirky and rigorous of design.
Living Edge brings the world of Tom Dixon to Australia.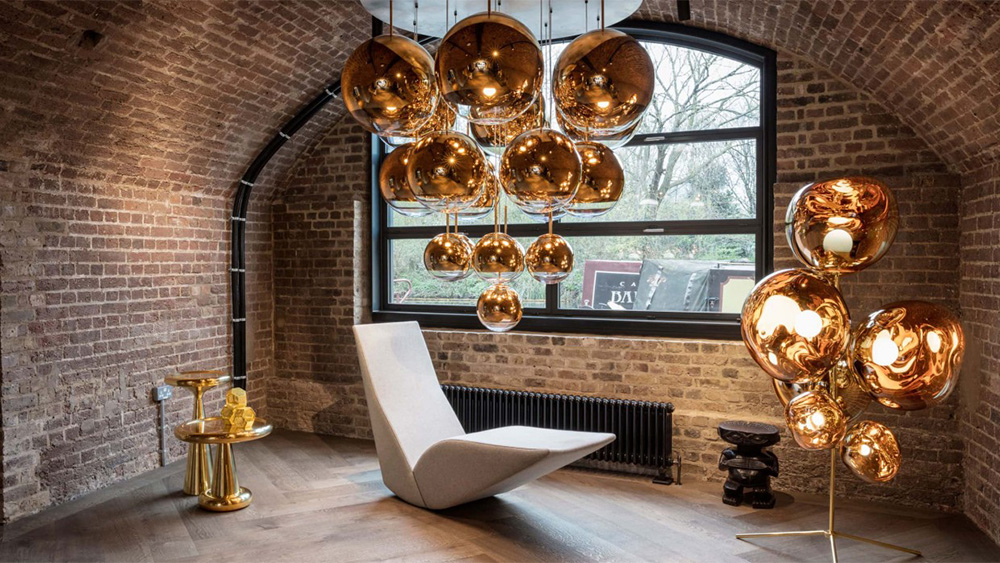 "We have always been great admirers of Tom;" explained Aidan Mawhinney Living Edge CEO. "Every year we witness his amazing installations at Salone del Mobile, where he truly operates at the front of the pack. At Living Edge we are committed to bringing the best global design to Australia - which is why Tom Dixon was a significant addition to the Living Edge portfolio."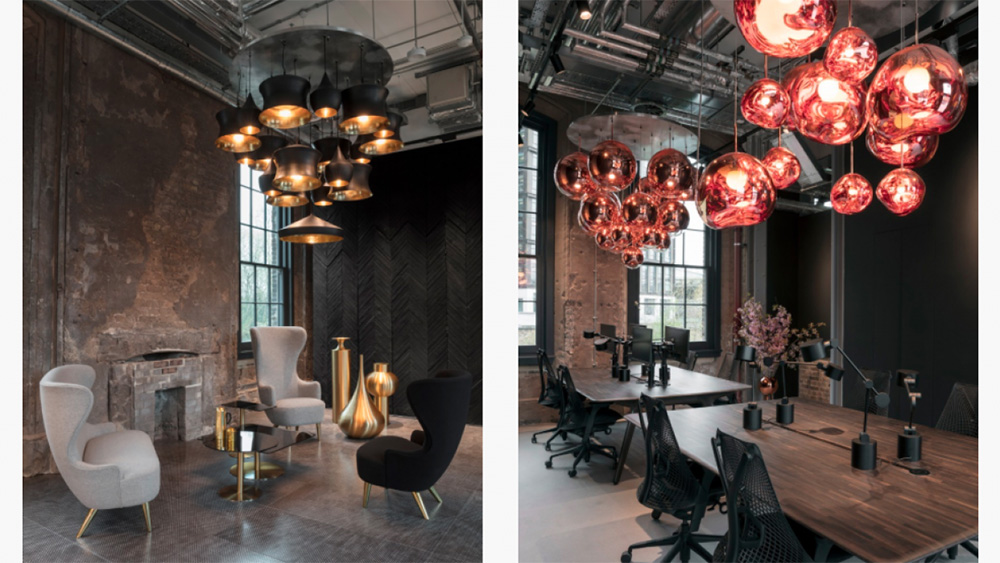 Breaking barriers in conventional shapes and textures of lighting and furniture, the meticulous and exuberant craftsmanship of Dixon's pieces are soon to be a celebrated feature within the Living Edge portfolio - to be showcased in store and online. A restless innovator, Dixon established DRS in 2003 under his design direction as a trailblazing creative powerhouse across high concept interiors, architectural design and branding projects for the spaces and brands of tomorrow. Against the historic industrial backdrop of Coal Drops Yard in the iconic area of Kings Cross in London, The Coal Office is the new home for Dixon's latest experiments and collaborations, and a multi-disciplinary platform that puts the spotlight on innovative and thoughtful design.
Curated with furniture and lighting pieces to represent the story and journey of authentic design.
"Tom Dixon studio's reach across lighting, furniture and accessories was a huge drawcard, and something which addresses the needs of architects and designers working in all sectors. We are excited by the growing range of new products across Tom Dixon's complete offering and, with new ventures such as the Coal Drops Yard in London and The Manzoni in Milan, we are thrilled the brand continues to push the frontiers of pioneering design." Aidan Mawhinney Living Edge CEO.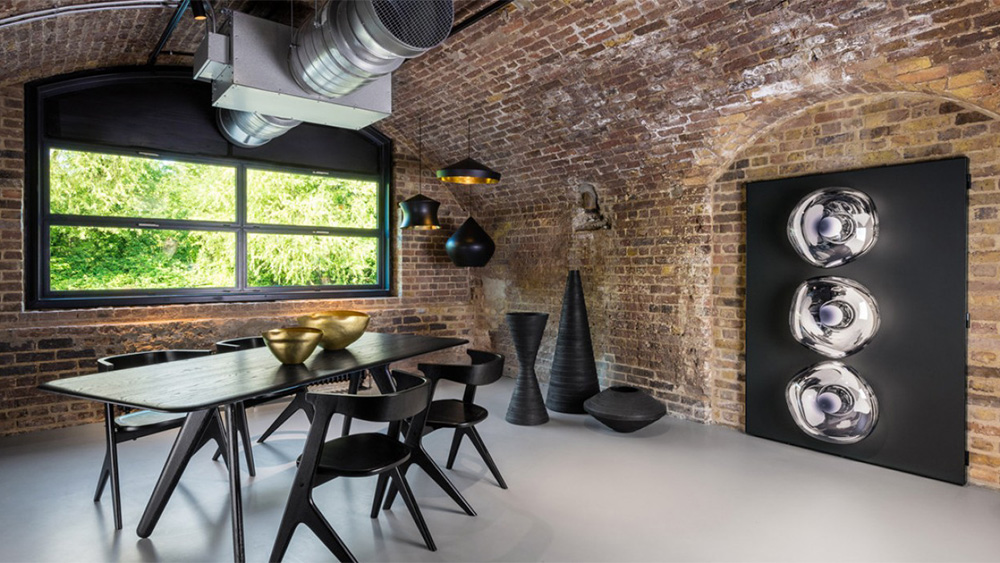 Dixon's vision is focused on product development and integration tailor made for multi-use, adaptive and agile spaces. Curated with furniture and lighting pieces to represent the story and journey of authentic design. His designs encourage people to indulge in the brand philosophy and versatility of "the new workspace". Consistently changing the pace in functionality and future living, the Tom Dixon collection enhances the workplace experience with a focus on fashion, craft and culture as a collective movement.
Sharing Dixon's passion for sophisticated and extraordinary design, Living Edge is proud to bring his inimitable work to Australian shores. Living Edge believes in brands that represent a lifestyle and a story. A new edition to Living Edge, Tom Dixon redefines the traditional workplace with contemporary pieces and elements that take the nature of the office to the next level. Driven by sophisticated design and exceptional, authentic and innovative spaces, Living Edge celebrates interior pieces that enhance the way people live in the present and for the future generations – synonymous to the philosophy of Tom Dixon.