We speak to Lasvit's founder, Leon Jakimič, to find out how he's changing the history of glass craft.
Combining authentic Bohemian glass craft with innovative technologies, Czech brand Lasvit has taken Bohemia's dazzling glassware heritage to new heights.
Bohemian Rhapsody

During Europe's Renaissance, Bohemia—the largest, westernmost region in what is today the Czech Republic—became famous for its beautiful, decorative glassware. Home to copious amounts of minerals such as limestone and silica, Bohemia developed a strong glass production industry, and its glass workers discovered that by combing potash with chalk, they could create a clear, colourless glass that was sturdier and of higher quality than glass made in Italy. The term "Bohemian crystal" was coined sometime in the 16th century to distinguish this superior "crystalline" glass—which, unlike regular glass, is assumed to contain no lead—from glass produced in other parts of the world.

By the 19th century, there were many expert glass craftsmen in Bohemia and the region developed a glassmaking school system that maintained rigorous traditional standards while exploring new techniques. Even today, glass from the Czech Republic is regarded as among the best in the world.

In 2007, Leon Jakimič who was born in the Czech city of Liberec, envisioned a dynamic, design-driven company that would celebrate the glassmaking heritage of his ancestors with cutting-edge designs and applications. Jakimič's vision became a reality when he founded Lasvit, a company that designs and manufactures bespoke glass lighting, sculptures, installations and artwork.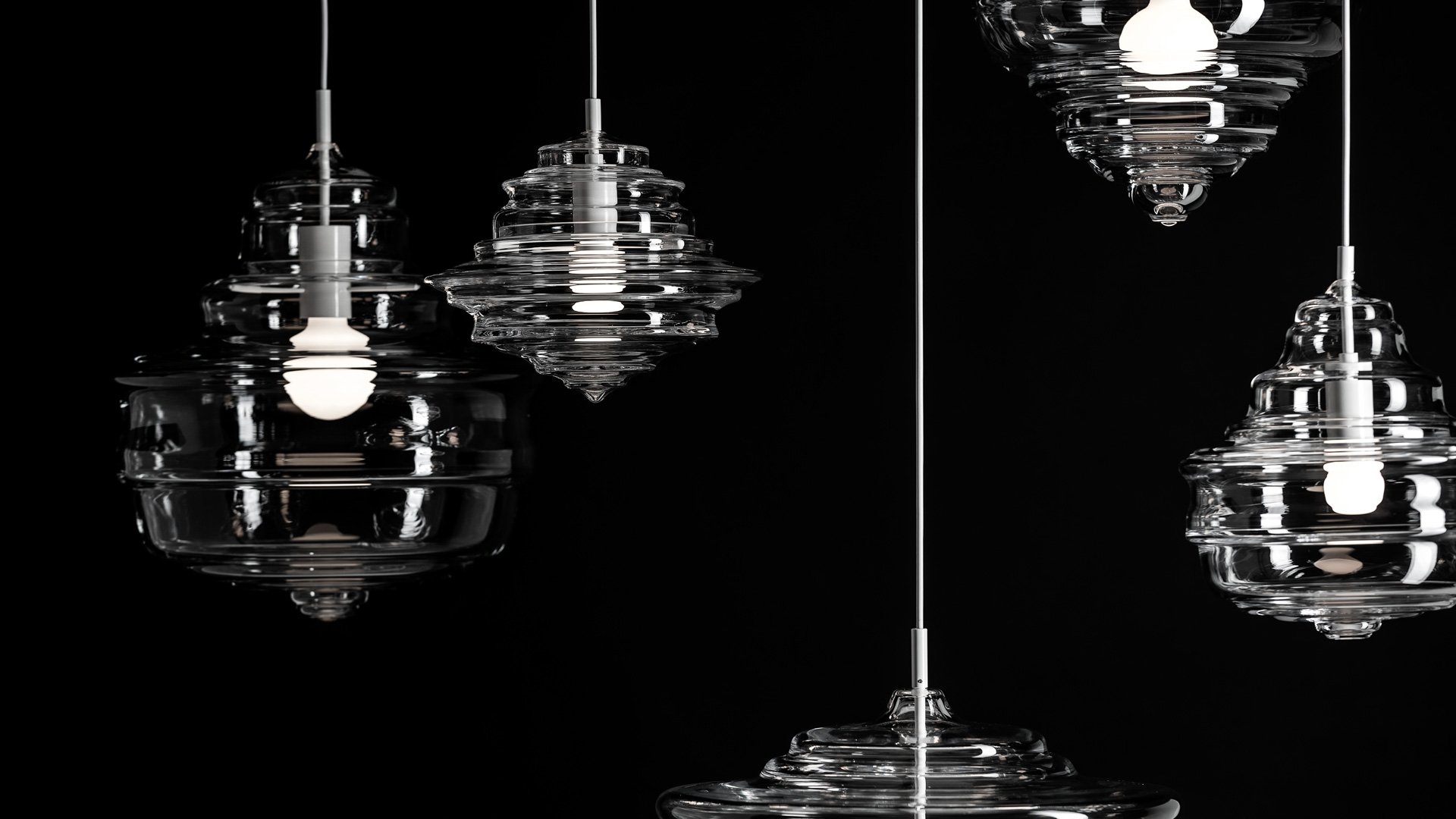 Combining authentic Bohemian glass craft with innovative technologies, Lasvit quickly established itself as the industry leader in hand-blown Bohemian glass. It now has an estimated 350 employees across 15 offices in Europe, the US, the Middle East, Russia and Asia, and its unique works of glass art adorn private residences, performance venues, high-end boutiques, casinos, and luxurious hotels worldwide.

"Authenticity and luxury go hand in hand," says Jakimič, which is why he insists on manufacturing all Lasvit's glass in the Czech Republic. Production is concentrated in northern Bohemia, where the glassmaking trade has been passed down from generation to generation, and where Lasvit also has its headquarters. "All of our raw materials are sourced only in the Czech Republic," he explains. "Each glassmaking plant has its own original recipe for glass, consisting of a unique combination of all the ingredients, which it keeps secret. Mixing raw materials such as silica sand, soda ash, limestone and potassium carbonate creates a honey-like mass, also known as the 'glass mixture', which stands by the birth of each breathtaking glass installation and collection by Lasvit."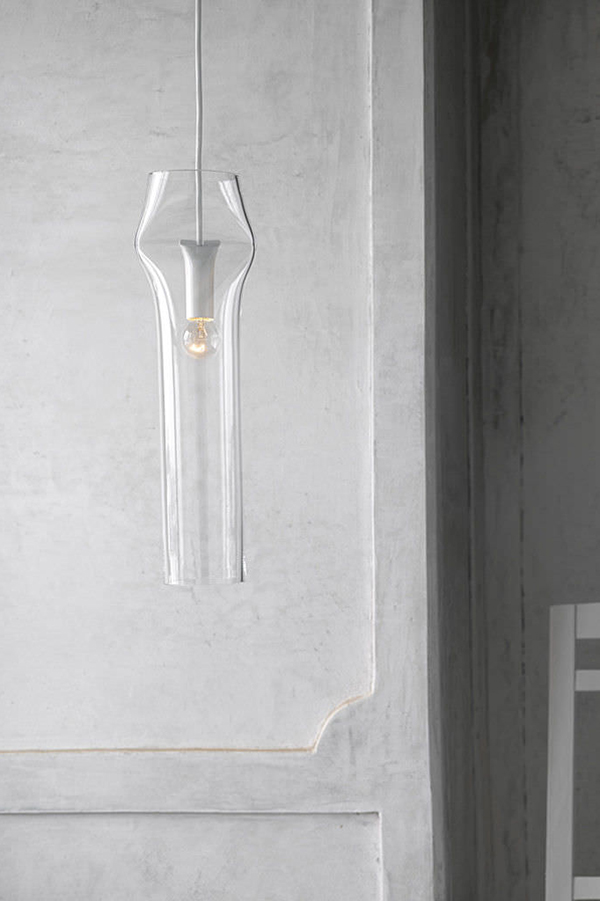 "Authenticity and luxury go hand in hand"
- Jakimič on keeping true to his roots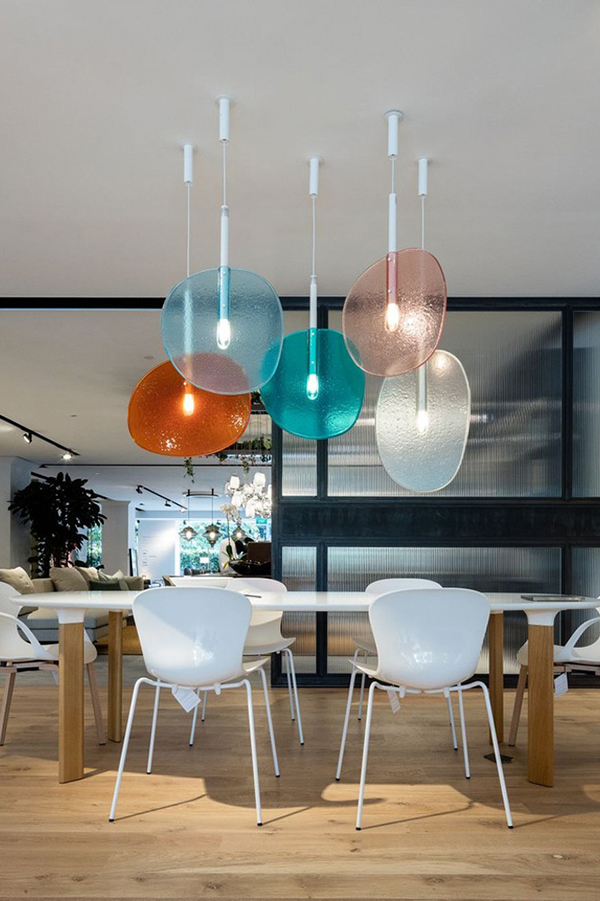 Bigger and Bolder

Lasvit's name quickly landed on the lips of many respected interior designers, architects, and property developers. Within the past decade, the brand has become synonymous with custom-made, luxury hand-blown glass—and numerous respected industry professionals now turn to Jakimič for one-of-a-kind glass art that will make their projects shine. Though the brand designs and produces everything from modular architectural glass for walls, partitions, exterior facades and curtain walls to sculptural glassware and objets d'art, Lasvit is best known for its massive, spectacular bespoke glass chandeliers and art installations.

While Lasvit has a strong presence in residential, commercial, retail, and cultural spaces, its hospitality portfolio is its most impressive. Lasvit's glass and light installations grace some of the most prestigious hotels around the world—the list includes Jumeirah at Etihad Towers in Abu Dhabi, Four Seasons Hotel Moscow, Park Hyatt Zurich, The Fairmont Singapore, Lotte World Tower in Seoul, The St Regis Macao, The Peninsula Paris, Shangri-La Hotel in Istanbul, The Langham Chicago and The Mira Hong Kong—and they almost always evoke a reaction of awe in all who see them.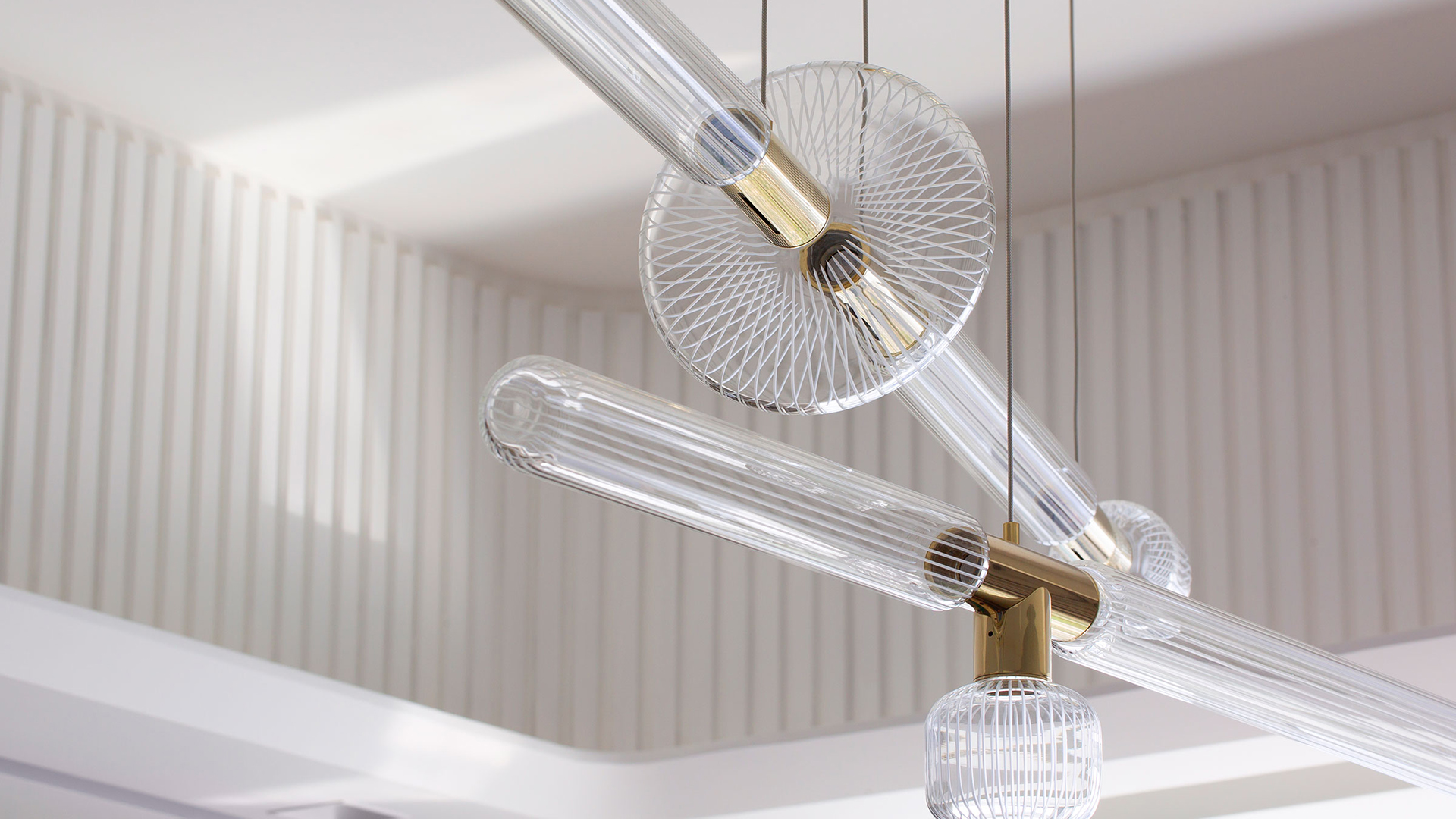 According to Lasvit's creative director, Maxim Velčovský, the brand's reputation as an expert in glass installation is based on the fact that each product is original and handmade, and every piece fulfils aesthetic and craftsmanship requirements while expressing the brand's overall approach to beauty.

"What we do at Lasvit is based on art and craft, fuelled by imagination, storytelling and authenticity," says Velčovský. "We seek the original signature styles of designers whose visions are imprinted into glass, endowing each new piece with never-before-seen attributes. Our company is not bound by any doctrines, so openness and creativity guide our work. Our clients have come to admire the freedom with which we approach design. With a Lasvit creation, our clients not only get a beautiful light or glass object, but also the guarantee that the artistic and aesthetic value of the product will always remain very high."
Shop Our Lasvit Favourites