American designer Stephen Burks, born Chicago 1969, is both a traveller and a designer. For over a decade he has dedicated his work to building a bridge between authentic craft traditions, industrial manufacturing, and contemporary design.
"Grasso is not fat. Grasso is more than fat. It's overflowing." This is how Stephen Burks sums up his collection for BD Barcelona.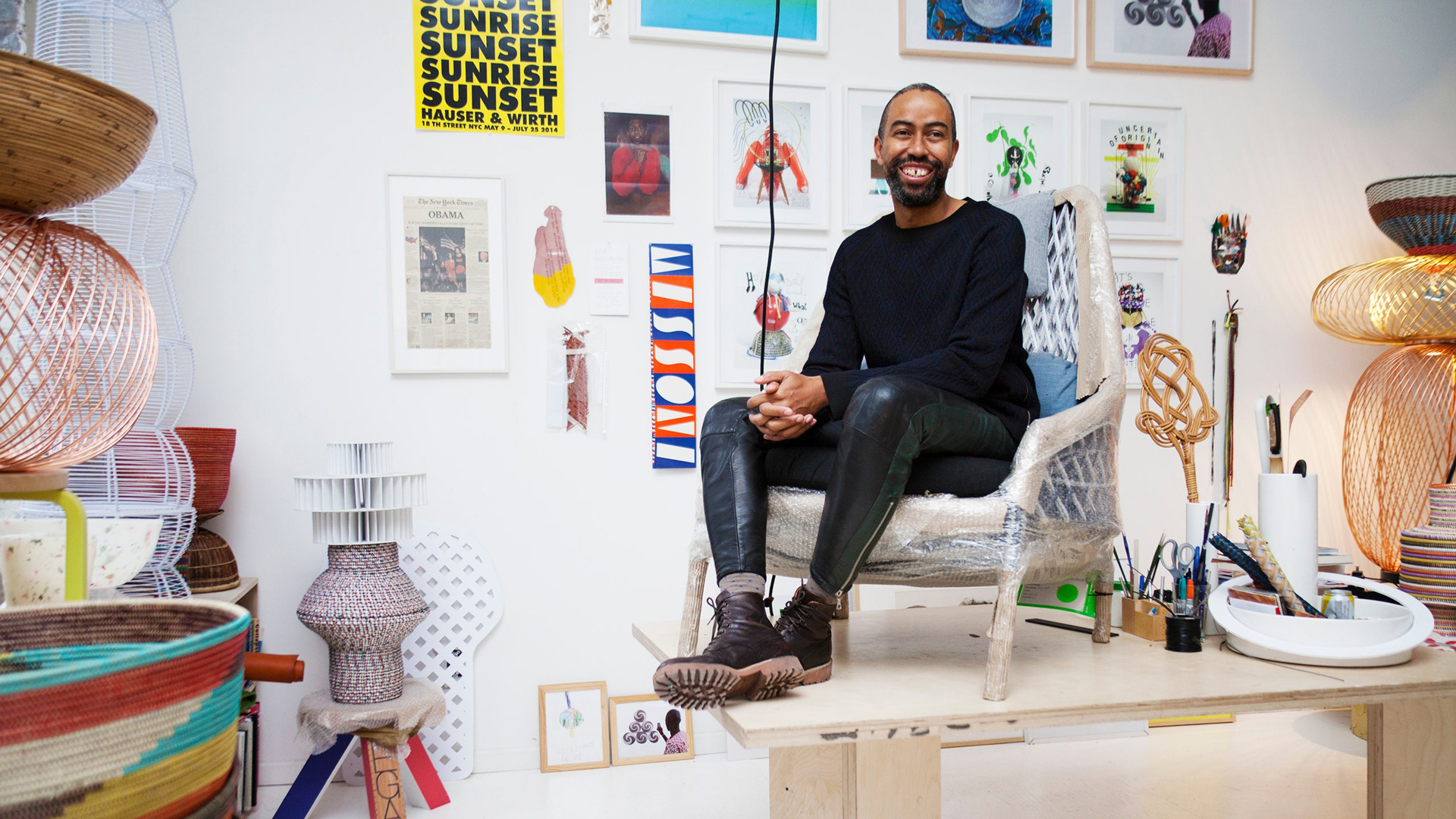 Since 2005, Burks has consulted with non-profits including Aid to Artisans, the Clinton Global Initiative, Design Network Africa, Artesanias de Colombia and the Nature Conservancy, uniting the artisan, the designer, and global brands in a triangle of immersive development.
With his New York–based studio, Stephen Burks Man Made, Burks has produced innovative products, furniture, lighting, and exhibitions. Burks has exhibited at the Studio Museum in Harlem and the Museum of Arts and Design, as well as receiving numerous accolades including the Illinois Institute of Technology Alumni Professional Achievement Award, the Brooklyn Museum Young Modernist Award, the Architektur & Wohnen Audi Mentor Prize.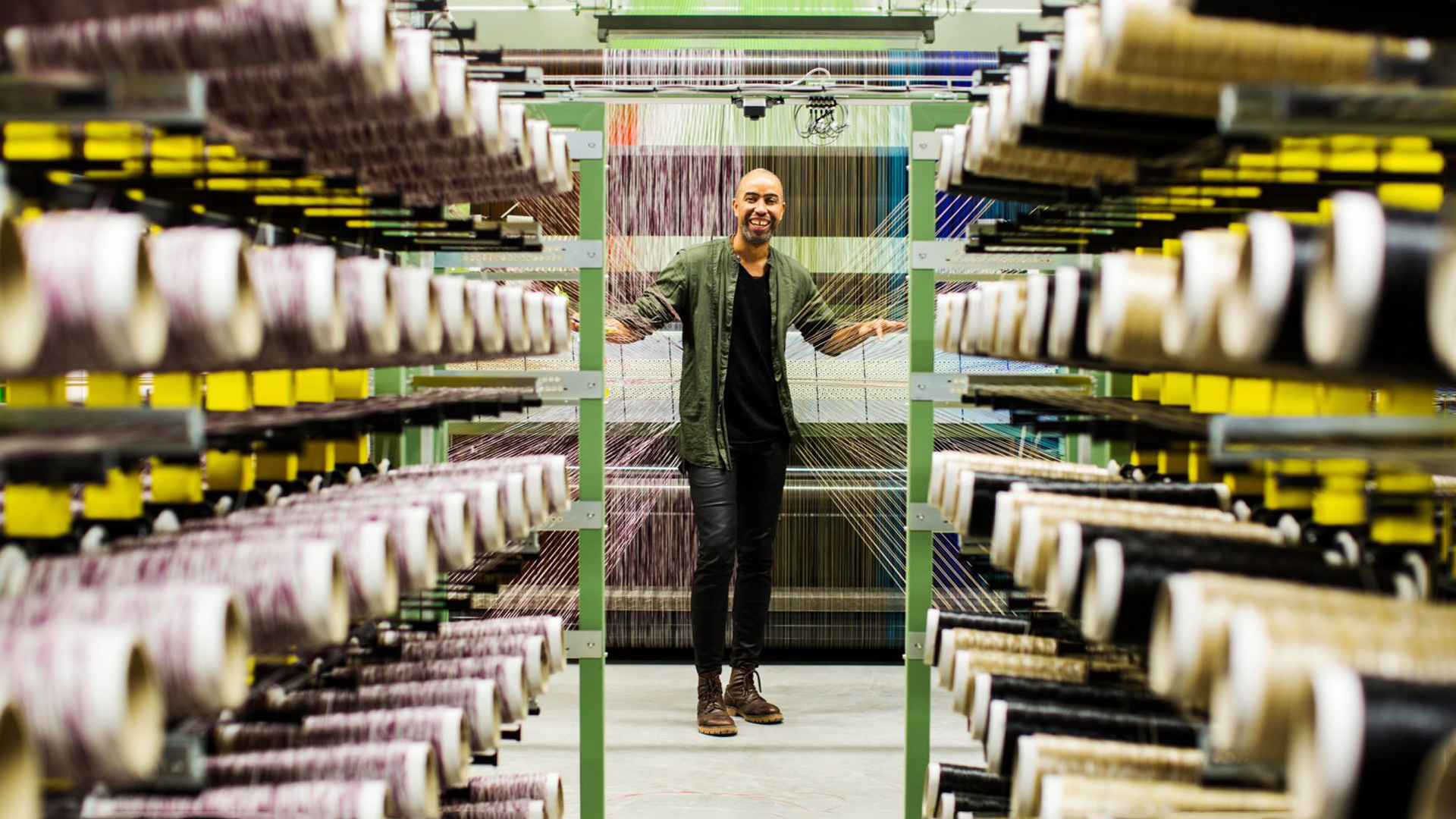 In 2018 Burks collaborated with Bolon to design a unique leather seating collection for Spanish furniture brand BD Barcelona Design. An armchair that pursues a visual "ultra-comfort" and invites you to indulge. The leather upholstery oozes over the bare iron structure to contrast with the most luxurious touch.
Called Grasso, it consists of a lounge chair, a footrest and a barstool. The range was unveiled for the first time this week at the Salone del Mobile furniture fair, as part of Milan design week.
"The concept evolved from a desire that we had to have some physical treatment and texture shared on the surface of the chair. I wanted to get at something that was very organic, and something that related to an overwhelming visual experience."
Together with Bolon, Burks designed a new range of textiles to upholster elements of the pieces in the Grasso collection. One of these combines Bolon's woven vinyl material with strands of space-dyed yarn wool, which form horizontal floats that stretch across the upholstery.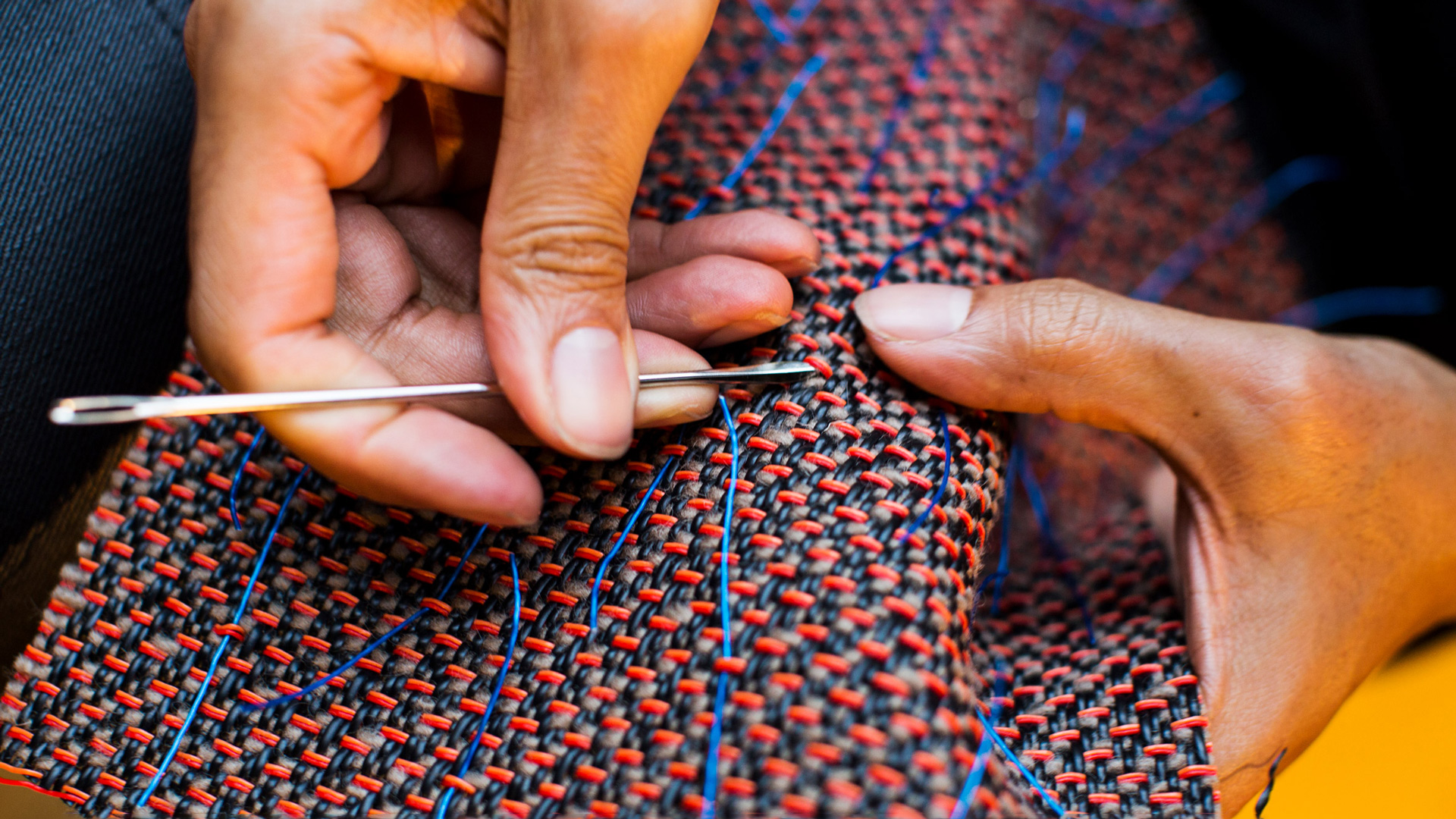 For the original design floats of textile dangled from the piece, giving them a hairy appearance. The material features on the back and sides of a leather lounge chair – the primary piece of the collection – as well as on the underside of an accompanying footstool.